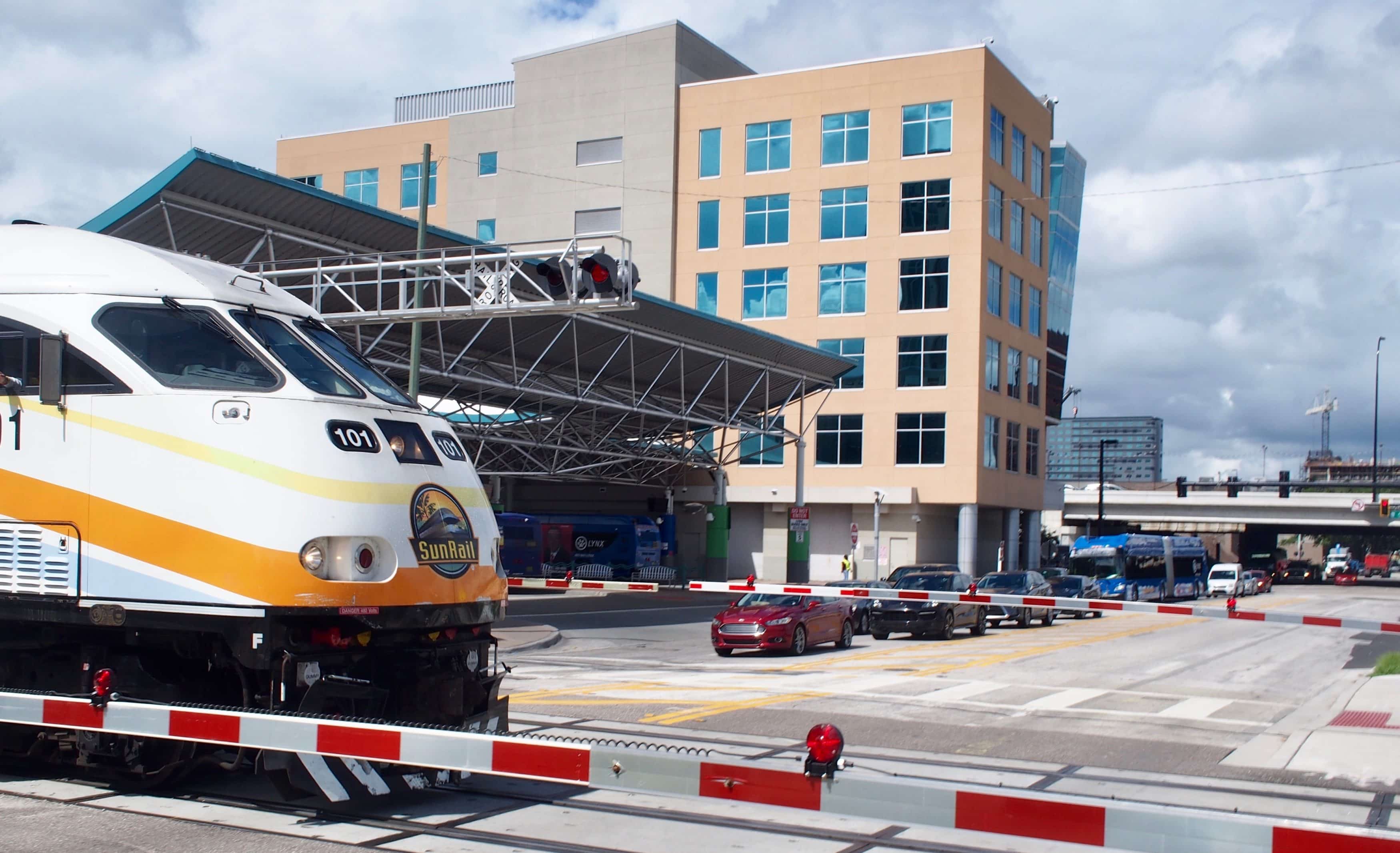 One way or another, Orange County's transportation plans will change
Early in his new administration, Orange County Mayor Jerry Demings is gambling big, putting together a tax-and-spend proposal and asking residents two questions: Do you want to raise the sales tax by a penny to improve transportation? And what transportation projects need to be done?
The first question could sink the whole proposal. The second question could lead to broad community discussion about fundamental roads, buses, trains, bikeways, and trails plans that already have daunting challenges and could be radically changed, regardless of what happens with the tax.
"This will be a game-changer," Demings likes to say about his proposal, as he did last week at Orange County's first town hall on the idea. It is a tax proposal that could add $630 million a year to the game.
There already is a game in place. Because of the community input process Demings has begun, that game is likely to change regardless of what voters say on the 2020 ballot issue he seeks to create.
Orange County has plenty of plans for road improvements over the next few years, some in conjunction with the state and federal departments of transportation, including the controversial extension of Kirkman Road to serve the planned new Epic Universe theme park. Demings has promised everything's on the table for a rewrite.
The region's bus system LYNX has its plans, which could be radically overhauled, expanded and accelerated if the tax is approved.
The region's commuter train operation, SunRail has plans, but not much money. So those plans are, for the most part, maintaining status quo despite much hope from potential riders that it would expand. Yet SunRail operations will be handed over from Florida to Orange and other Central Florida counties in 2021 with the message, "all yours; do what you want."
Then there is the Central Florida Expressway Authority, which, flush with its own money and owning and running most of Orange County's expressways, by and large always has done whatever it wants. CFX would be more likely to influence, rather than be influenced by, whatever Orange County comes up with. Yet Demings has a seat on that board and his ally Orlando Mayor Buddy Dyer has another.
And, of course, the Florida Department of Transportation and U.S. Department of Transportation have their plans to finish the "ultimate" expansion of Interstate 4, as well as other projects such as State Road 50.
For starters, Orange County has 2,700 miles of roadway and one out of every four roads is failing, according to Carla Bell Johnson, the county's acting assistant director of strategic planning and development. The county is growing at a rate of about 1,000 people a week, now at 1.3 million residents, but hasn't been able to build for that growth for years.
Besides the I-4 project, which is slated to be finished in the 2021-22 fiscal year, the roads plans that will be led by the state include widening State Road 50 to six lanes all the way east to State Road 520; widening Forest City Road to six lanes north to the Seminole County line; extending Kirkland south to Sand Lake Road and widening Sand Lake; a new flyover interchange on John Young Parkway and Sand Lake; and widening Maitland Boulevard from I-4 east to Maitland Avenue, according to MetroPlan Orlando's longterm Transportation Improvement Plan.
Orange County has numerous roads plans of its own. Just a few include plans to widen parts of International Drive to six lanes; add a new pedestrian bridge over International Drive at the Orange County Convention Center; expand Seidel Road, Reams Road, Avalon Road, and Ficquette Road in western Orange; widen Boggy Creek Road south of Orlando International Airport; expand All American Boulevard and Kennedy Boulevard around Eatonville; widen Holden Avenue; extend Chickasaw Trail north to Yates Road; adding pedestrian and bike paths along Eckonlockhatchee Trail; widening Lake Underhill Road from Goldenrod Road to Rouse Road in eastern Orange; creating a pedestrian and bicycle corridor along Oak Ridge Road; various improvements to Pine Hills Road, including  extending it north to U.S. 441; and creating the Richard Crotty Parkway, connecting State Road 436 to Dean Road north of Colonial, in east Orange.
LYNX could be a big winner if Demings suggestions that it get up to a quarter of the revenue are followed. That kind of money, about $150 million, could essentially double the agency's budget and support an array of new and expanded bus service in Orange County.
At the first town hall meeting, residents asked for more frequency of buses and more routes, connecting to parts of the county currently without nearby bus service. LYNX currently has 71 routes in the 2,500-square mile three-county area it serves, including Seminole and Osceola counties. And it operates on far less money per capita than bus services in other areas such as Miami, Tampa, and Fort Lauderdale.
Yet the bus system has been struggling with declining ridership and other issues, causing it to postpone some of its recent planned sroute improvements, new express bus routes, new cross-town routes, and expanded service on circulars.
SunRail is perhaps a bigger challenge than LYNX for Orange County, whether the tax passes or not. On May 1, 2021, the state will hand off operations to Orange, Osceola, Seminole and Volusia counties. That handoff likely will include having the counties take over funding. Last year the state spent about $28.6 million to cover operations.
SunRail runs from DeBary in Volusia to Poincianna in Osceola, and the only concrete expansion plans are to one day extend the route 12 miles north to DeLand in Volusia, provided the federal matching money can ever be secured.
Orange County residents at last week's town hall wished the trains would connect to Orlando International Airport, and perhaps to International Drive and Walt Disney World. Some also talked about the once-discussed, but never planned, notion of an east-west line.
 SunRail has at least worked out plans for an airport spur. That would cost about $257 million to build. However, there are no agreements in place to actually pursue it.