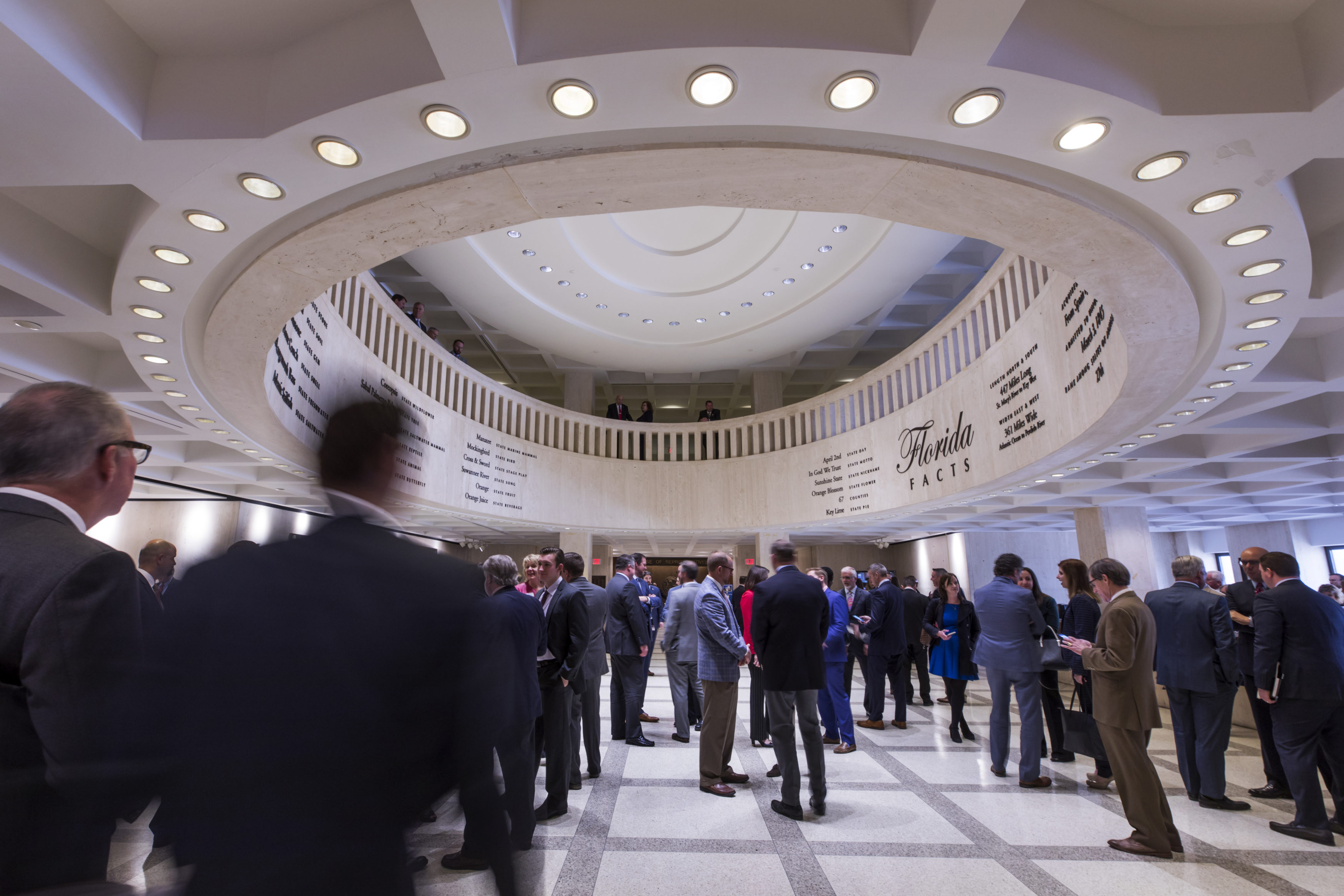 The firm could have earned up to $500,000.
Newly filed compensation reports show the six-person team at Strategos Public Affairs earned an estimated $425,000 in lobbying fees last quarter.
Adam Giery, Jim Horne, Nicholas Mortellaro, Orlando Pryor, Tara Reid and Trey Traviesa represented about two dozen clients during the reporting period, reeling in $205,000 lobbying the Legislature and $220,000 lobbying the Governor and Cabinet.
Compensation reports list pay in $10,000 ranges rather than exact amounts. Florida Politics uses the middle number of those ranges to estimate overall pay.
Strategos' legislative compensation report was led off by software company Bridg-It, which paid $25,000 to retain the firm last quarter. Another 10 clients followed in the $15,000 pay bracket, including AMI Kids, Flagler Hospital and The Lung Health Institute.
The rest of the paid contracts on the report were worth an estimated $5,000 apiece.
Bridg-It also topped the firm's executive compensation report, again with $25,000 in pay. The executive sheet also listed the same 10 clients in the $15,000 range with the addition of iTeach USA.
Many of Strategos' clients were in the education industry. In addition to the above, the firm represented Curriculum Associates, Educational Testing Service, Education Corporation of America, Teachers of Tomorrow and others.
In addition to per-client ranges, lobbying firms list overall pay ranges on their compensation reports.
Strategos' legislative and executive compensation reports each fell in the $100,000 to $250,000 range, meaning the firm earned no less than $200,000 last quarter. Strategos could have earned up to $500,000.
Florida lobbyists and lobbying firms must name their clients when they sign lobbying agreements and must report their earnings from each client on a quarterly basis. Reports for the second quarter were due Aug. 14.