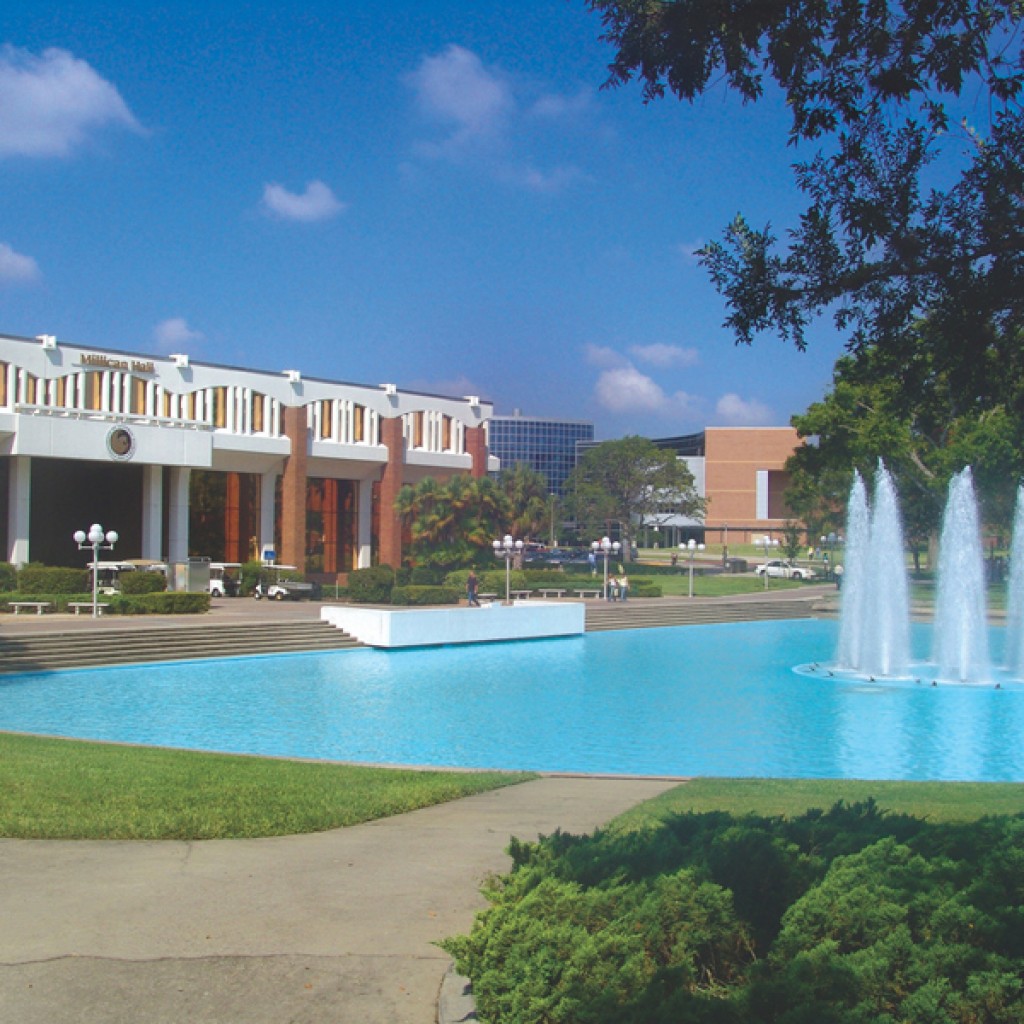 President Seymour was cited as informed but unlikely to have known what was happening was wrong
The scandal that brought down much of the University of Central Florida's leadership last winter focused on illegal spending to build Trevor Colbourn Hall, but a new probe details similar expenditures for 11 other buildings — from the Medical College to UCF's new downtown campus.
The final report of the investigation by the Bryan Cave Leighton Paisner law firm was delivered to the Florida Board of Governors. It details how UCF officials had moved around tens of millions of dollars in various funds, violating State University System funding rules, Florida Legislature budget appropriations and Florida law to pay for things, usually construction, outside the usual policies.
The Board of Governors commissioned the investigation after Bryan Cave delivered a similar report to the UCF Board of Trustees last January, which outlines the first and biggest revelation in what had been years of unauthorized or illegal financial transactions the university used to build things. That report focused on the $38 million of state Education and General Funds, essentially university operating money meant to pay for teaching and such, used to build Colbourn Hall.
The price tags on the other projects that received unauthorized money ranged from $2.4 million to $11.5 million. The total, including the Colbourn project, totaled $97 million in misspent state funds. That includes $2.6 million that UCF officials had programmed to spend but did not.
UCF officials on Friday accepted the latest report and its findings. They declared that they had instituted numerous changes to make sure such things don't happen again.
In most cases, according to the report, UCF officials transferred E&G Fund money to construction projects that were ineligible for such funds. In some cases, other money was first transferred from other accounts to pay for the construction, and then the E&G Fund money was transferred into those first accounts to replace the money that had been taken out.
In one project, UCF never went through with its construction plans, and transferred some of the E&G money away a second time, to other, acceptable uses, the Bryan Cave report finds.
Because of the Colbourn project, UCF's President Dale Whittaker, Board Chair Marcos Marchena, chief financial officer Bill Merck, and others were forced to resign, and retired President John Hitt's legendary reputation, and that of other UCF leaders, was tarnished. The scandal also cost UCF millions of dollars in state funding this year as the Florida Legislature rejected or pared back various funding requests.
The initial Bryan Cave report focused much of the blame on Hitt, Merck, and some subordinate officials.
A subsequent investigation by the Florida House of Representatives Public Integrity and Ethics Committee extended criticism toward Whittaker, Marchena, and the Board of Trustees, among others.
The Board of Governors also initiated systemwide reforms intended to reduce the prospects for such financial irregularities.
The Florida Board of Governors will discuss the new Bryan Cave report next Wednesday and Thursday at a meeting at Florida Gulf Coast State University in Fort Myers.
"Yesterday, we received the Board of Governors' report about the misspending of E&G funds in addition to Trevor Colbourn Hall," UCF Interim President Thad Seymour, who replaced Whittaker in February, stated in a news release issued Friday by UCF. "It is a difficult, but necessary, read. I accept the report's findings and appreciate its clarity and finality. We are committed to making this right, including restoring the remaining E&G funds."
Seymour previously had escaped any blame or criticism in the first Bryan Cave report. But he was cited in this one, because, for a time, he had led the university's development of UCF's new downtown campus, which opens next week. Four of the projects detailed in the new report for improperly using E&G money are located on the downtown campus. However, the new report essentially clears Seymour of culpability.
"We found that other University officials involved in developing the Downtown Campus, including current Interim UCF President Thad Seymour (who became Vice Provost for the Downtown Campus in July 2016), may have received documents indicating that the CEM project was being funded with E&G, but did not understand the significance of this and were not told of any risks associated with such funding."
UCF Board Chair Beverly Seay, the board's third chair this year, also accepted the report, while highlighting the university's reforms.
"I've read the report, and I accept its findings. Since leading UCF's investigation, I've been singularly focused on getting to the bottom of these failings and correcting them," Seay stated in the news release. "This report provides clarity on the pattern of misspending that we uncovered last year. And today, the Board is overseeing the implementation of more than 80 recommendations that will strengthen policies, procedures, and controls."
Whittaker also issued a statement:
"The report supports what I have said from the beginning: a pattern of deception that began years before I arrived at UCF. A few individuals misled many people, including me and the Board of Trustees. When this came to light weeks into my presidency, I worked with our Trustees to institute a comprehensive reorganization of personnel, policies, and controls to fix the problems of the past and make sure they don't happen again. I wish UCF and its incredible students all the best."
The projects newly detailed in the latest Bryan Cave report are:
— College of Medicine furniture, fixtures and equipment: Between 2009 and 2012, UCF used about $2.4 million in unrestricted auxiliary funds to furnish the Lake Nona Campus college building. In 2012 UCF officials decided to replace the auxiliary funds used with E&G money.
— Center for Research and Education in Optics and Lasers [CREOL] roof replacement: In 2012, UCF transferred $2.6 million in E&G funds to replace the roof. The roof was never replaced, and the funds were never spent, so a portion was transferred to deferred maintenance projects, which Bryan Cave found to be appropriate uses.
— Combined Heating and Power Plant: In 2011, UCF made an internal loan of auxiliary funds for the construction of a power plant on the main campus. In 2012 UCF replaced the auxiliary funds with about $11.1 million in E&G money.
— Global UCF: In 2014, UCF transferred $10 million in investment earnings to construct a new building for international students and international-focused programs. About $3.8 million of the investment earnings, however, were derived from the investment of E&G funds and should have been programmed for education and general expenses. Then in 2016, UCF transferred another $1.6 million of direct E&G funds to pay for the building's furniture, fixtures and equipment.
— CREOL building expansion: In 2015 UCF moved $4 million of E&G money to construct an expansion including new labs and offices, and the shell for an auditorium to be completed later.
— Center for Emerging Media, now part of the UCF downtown campus: In 2016 UCF transferred $5 million of E&G funds to renovate an existing academic building in downtown Orlando.
— Research I furniture, fixtures and equipment: In 2017, UCF transferred $3 million of E&G funds to furnish the Research I building, a new, three-story interdisciplinary research building on the main campus.
— Research I, lab buildouts: In 2017, UCF transferred $6 million of E&G funds for the design, construction, and customization of labs.
— Downtown campus energy plant. In 2017 UCF loaned $11.5 million of E&G funds for the construction of a new, 9,500-square-foot central energy plant designed to meet the chilled water needs of the new downtown campus.
— Downtown Campus Student Center. In 2017 UCF loaned $5.4 million of E&G funds for the design and build-out of about 47,000 square feet of leased space in the UnionWest at Creative Village building, a privately owned and developed building that includes student residences. The leased space for the Student Center consists of the Office of Student Services for the downtown campus and other student resources.
— Downtown infrastructure: In 2017, UCF loaned $4.8 million of E&G funds for the construction of telecommunications, data network systems, plumbing, sanitation, landscaping, and other infrastructure needs for the new downtown campus.