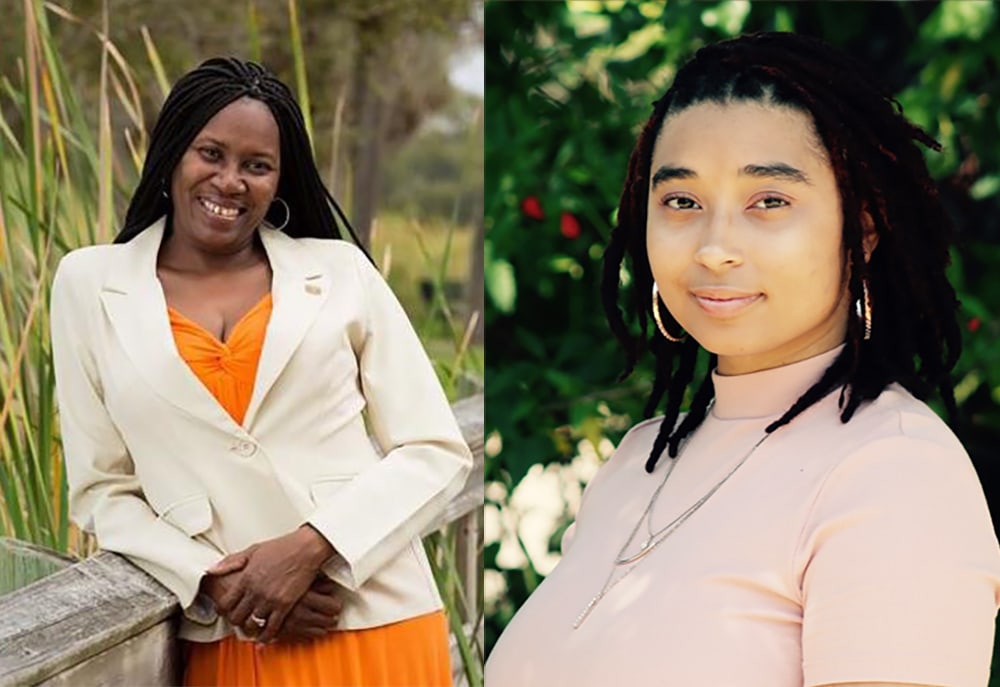 Cainion has a lot of ground to cover before November.
St. Petersburg City Council member Lisa Wheeler-Bowman will face Eritha "Akile" Cainion in the Nov. 5 general election after dominating Tuesday night's primary election with 58 percent of the vote after all ballots were counted. 
Wheeler-Bowman is the District 7 incumbent representing voters in parts of south St. Pete including the Deuces Live area. 
While Cainion came in a distant second with 24 percent of the vote, the top two vote-getters in St. Pete primary elections for City Council advance to the general election regardless of the vote margin.
Overall voter turnout in the race was 16.5 percent.
Two other candidates also ran. Sarah Elizabeth Moore collected just 14 percent of the vote, which is an impressive number considering she waged an almost nonexistent campaign and raised less than $800. Chico Cromartie earned 5 percent of the vote. 
He didn't raise any funds and was largely inactive on the campaign trail, but received a brief glimmer of coverage after posting several comments on social media disparaging the LGBTQ community and arguing support for "homosexuals" in St. Pete was robbing the black community of resources. He threatened that if voters did not cast a ballot for him, the city would be overrun by a pro-LGBTQ agenda. 
Wheeler-Bowman was the runaway front-runner in the race as a mostly popular incumbent. She had also been consistently raising more funds than Cainion whose campaign was almost exclusively grassroots until a sudden surge in late July when she posted nearly $13,000 in fundraising.
"Thank you to everyone who came out to vote for me today and thank you to all my wonderful supporters who made this night possible. Our message of working together and building a St. Pete that works for everyone has resonated with the voters of our District. I can't wait to share this message with the rest of the City and continue doing the work I love as the City Council member for District 7," Wheeler-Bowman said in a statement.
Backed by the Uhuru group seeking reparations for African American citizens, Cainion tapped into a nationwide network of supporters that share a similar message and oppose, as Cainion does, gentrification of poor neighborhoods. 
The boost put Cainion within $6,000 of her incumbent opponent and left her with more cash in the bank. But following that report, Wheeler-Bowman had her own surge and rounded out primary campaign fundraising with $34,000, $10,000 more than Cainion. 
Heading into the general election, the two will be on equal footing with funds left in their campaign coffers. Wheeler-Bowman has $7,700 left to spend, according to the latest campaign finance reports. Cainion has $7,500.
Fundraising rules reset after the primary election, which means Wheeler-Bowman can tap back into special interest donors who write large checks. That benefit won't affect Cainion whose contributions were mostly small dollar contributions of $10-$20 each.