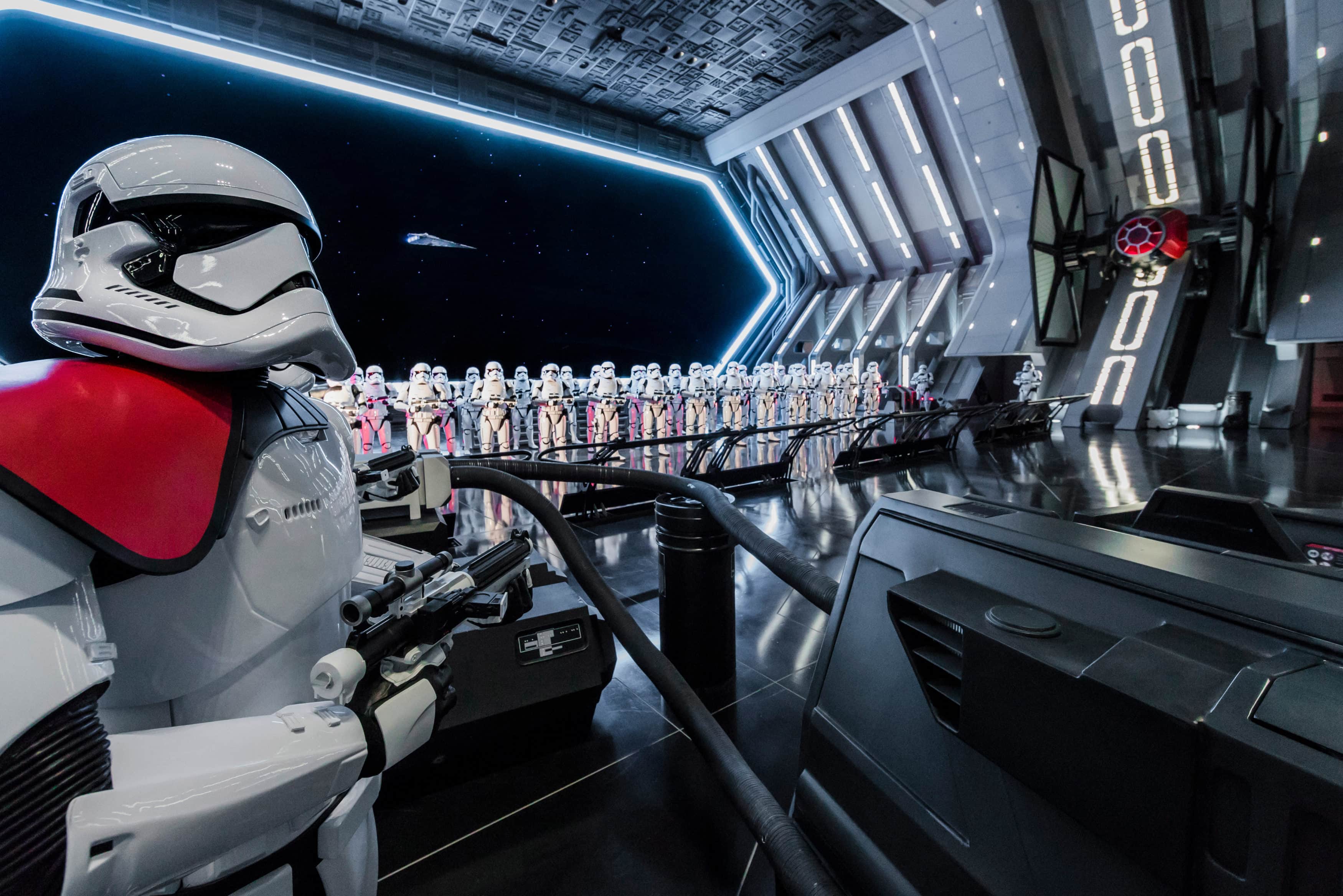 Star Wars: Rise of the Resistance opens.
Star Wars: Galaxy's Edge opens Thursday, but there's a major treat in store for parkgoers who check out the Disney Hollywood Studios attraction in a few months.
On Tuesday, Disney announced "Star Wars: Rise of the Resistance" will debut on December 5. The company described the experience as "one of the most immersive experiences ever undertaken by Walt Disney Imagineering."
According to the news release, Rise of the Resistance will see guests board a Star Destroyer and fly off to a battle between the First Order — the baddies in the new set of Star Wars films — and the Resistance.
The experience will present a cohesive narrative across multiple rides and include an appearances by Resistance heroes Leia Organa, Rey, Poe and Finn as well as the First Order's Kylo Ren and General Hux.
The trip won't be smooth sailing.
The space craft transporting guests to the battle will be intercepted and captured by the First Order and will have to make their escape. One leg of the journey features a simulated crash landing and another tasks guests with racing through a Star Destroyer in a trackless vehicle ride.
In addition to the iconic Star Destroyer, other familiar Star Wars hardware will be on display, including AT-AT walkers and TIE fighters.
Disney said the "harrowing adventure will blur the lines between fantasy and reality on a scale never seen before in a Disney attraction."
The company said it will release more details on the experience in the lead-up to its rollout via WDWNews.com, DisneylandNews.com and DisneyParksBlog.com.