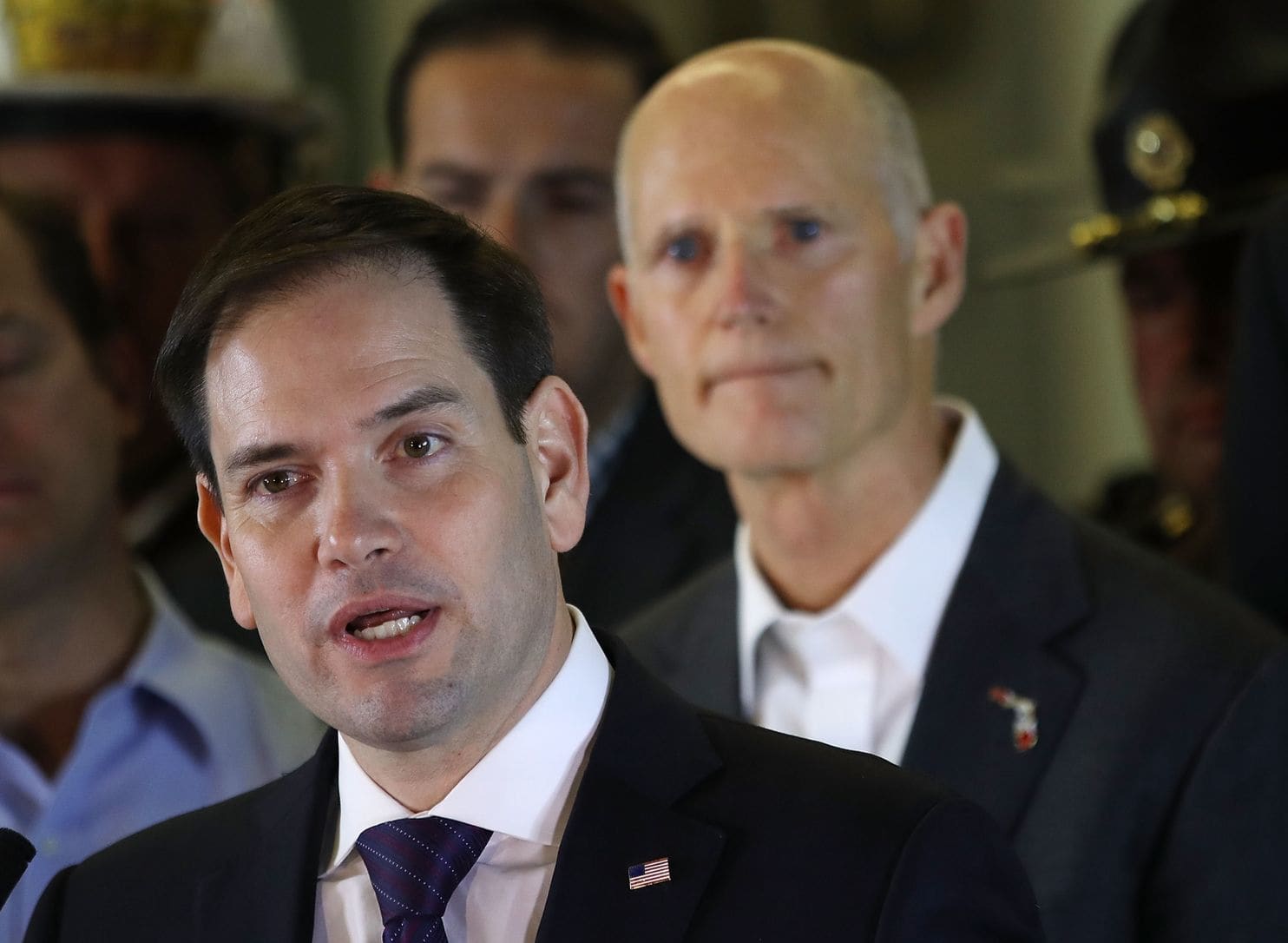 Everytown running TV commercials in Miami, Naples
Television commercials being launched in Florida and nationally by Everytown for Gun Safety Action Fund urge U.S. Sens. Rick Scott and Marco Rubio to push for universal background checks on gun purchases and federal red flag laws.
The commercials are being aired in Rubio's home market of Miami and Scott's home market of Naples and Fort Myers, while they are home on August recess.
Of the two asks, support for federal red flag laws, allowing authorities to temporarily seize guns from people deemed by courts to be public dangers, might be a fait accompli for Scott and Rubio. Scott signed into law Florida's red flag laws in 2018 when he was Florida Governor. Rubio has advocated them.
The background checks may be another matter.
The targeted ads for Rubio and Scott are part of a two-pronged approach for Everytown, which was cofounded and is largely funded by former New York Mayor Michael Bloomberg.
The group also is running similar ads in the home markets of Republican U.S. Sen. Cory Gardner in Colorado and Senate Majority Leader Mitch McConnell in Kentucky. Those ads, plus national ads the group will be airing on MSNBC, CNN, and FOX News all also call out McConnell, along with Rubio, Scott, and Gardner.
The 30-second commercials, "This Has to Stop", will run in both English and Spanish as part of the $350,000 campaign.
"The choice facing the Senate could not be clearer: Carry water for the NRA, or stand up for the majority of Americans demanding action to address our gun violence crisis," John Feinblatt, president of Everytown for Gun Safety, stated in a news release issued Tuesday. "We know background check and red flag laws save lives — the question now is whether our Senators have the courage to buck the gun lobby and pass them."
The ads all begin with the same montage of TV news clips of mass shootings in Aurora, Colo., Newtown, Conn., Orlando, Las Vegas, Parkland, Pittsburgh, El Paso and Dayton, Ohio.
"It seems like very day there is another shooting. This isn't normal," a narrator declares as pictures of the appropriate Senators appear. "It's time our elected officials did something about it. Tell [the targeted Senator] and Mitch McConnell to stand up to the gun lobby and pass bipartisan background check and red-flag laws to keep guns away from people who pose a danger to our communities."
It ends with a fundraising call: "Text 'checks' to 644-33."