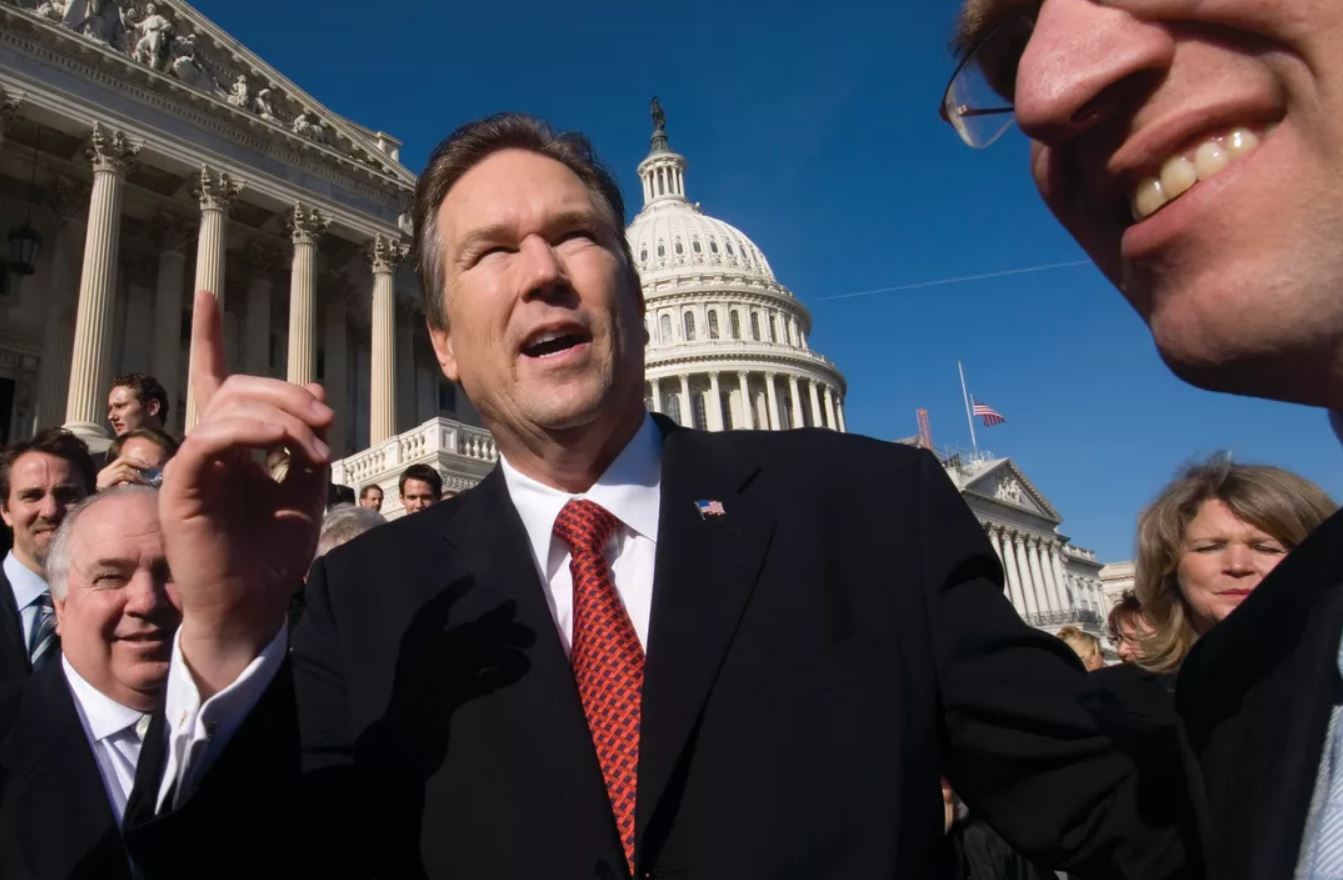 Sarasota Republican notes Palm Beach principal re-assigned after questioning if Holocaust was 'factual event.'
U.S. Rep. Vern Buchanan called for boosting Holocaust education in schools nationwide.
The move comes weeks after a Palm Beach County principal said he couldn't "say the Holocaust is a factual, historical event." Buchanan alluded to the scandal in a news release.
"Anti-Semitism has no place in our country, especially in our schools," he said.
Moreover, Buchanan said a startling percentage of youth have little or no knowledge of the genocide of European Jews. The Sarasota Republican pointed to a Claims Conference survey that found 22 percent of Millennials were unsure they had heard of the Holocaust.
Buchanan announced he is co-sponsor of the "Never Again Education Act" (HR 943), a bill introduced by New York Democratic Rep. Carolyn Maloney.
The legislation would establish a fund at the Department of Education to award grants for Holocaust education programs. The money could also create regional workshops to assist teachers in high schools and middle schools to incorporate Holocaust education into curricula.
Buchanan noted Florida and 10 other states mandate including the Holocaust in history education. But he said it's unclear whether all Florida school districts are enforcing that 1994 law.
The support for the act could bring some obvious political benefit to Buchanan. His Sarasota-Manatee area district includes a sizable Jewish population, and Buchanan's release specifically praised the Al Katz Center for Holocaust Survivors and Jewish Learning in Bradenton.
The news release also quotes Sarasota AIPAC leader David Chaifetz stating, "There has not been a greater defender of Israel in the U.S. Congress than Vern Buchanan."
Buchanan already faces a serious Democratic challenge for 2020 in state Rep. Margaret Good of Sarasota.
But the support for Holocaust education also comes amid a documented rise in anti-Semitism.
The Anti-Defamation League has documented 1,879 recorded attacks against Jews and Jewish institutions across the country in the last year. That's the third-highest year on record.
And Buchanan's office also pointed to disturbing video out of a California high school showing students giving Nazi salutes and singing Nazi songs.
"We need to do all we can to combat this evil ideology," Buchanan said.