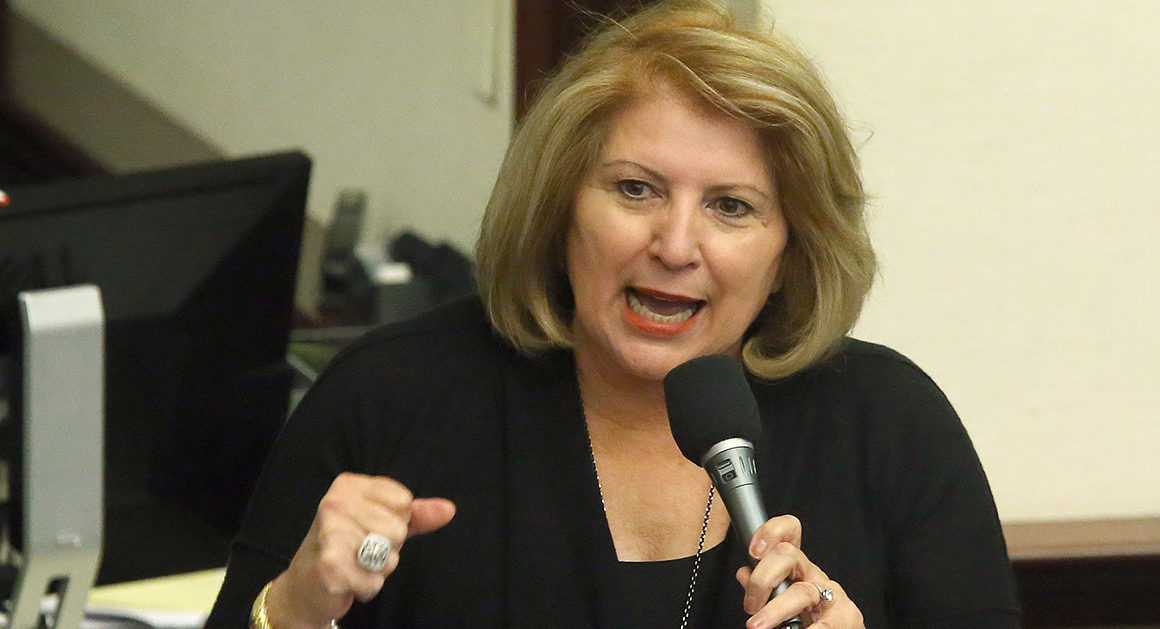 The event will take place at 5:30 p.m. on Sep. 22.
Dr. Jill Biden, the wife of Democratic presidential candidate Joe Biden, will appear in Tampa on Sep. 22 for a fundraiser at the home of state Sen. Janet Cruz and her husband, Dr. Steve Rifkin.
Joining Biden will be former U.S. Sen. Bill Nelson, former congressional candidate Eric Lynn and his wife, Tracy and Democratic donors Jan and Craig Sher.
The event will take place at 5:30 p.m. on Sep. 22. Guests are encouraged to donate between $250 and $2,800 to attend. Those who raise $5,000 earn the title of "Co-Host" for the reception.
The announcement of a fundraiser comes just a day after Cruz endorsed the former Vice President's candidacy. About 20 candidates remain in the competition for the Democratic nomination.
Dr. Biden recently defended her husband amid signs his front-runner status may be weakening. Speaking in New Hampshire, she said, "your candidate might be better on, I don't know, health care than Joe is, but you've got to look at who's going to win this election."
Most national polls show the former Vice President remains in the lead. But that lead is slipping, with U.S. Sens. Elizabeth Warren of Massachusetts and Bernie Sanders of Vermont rising in recent weeks.
Biden and Nelson appeared together in Tampa last campaign cycle for an October rally. They were joined by Andrew Gillum, the former Democratic candidate for Governor.
To RSVP for the September fundraiser, click here.