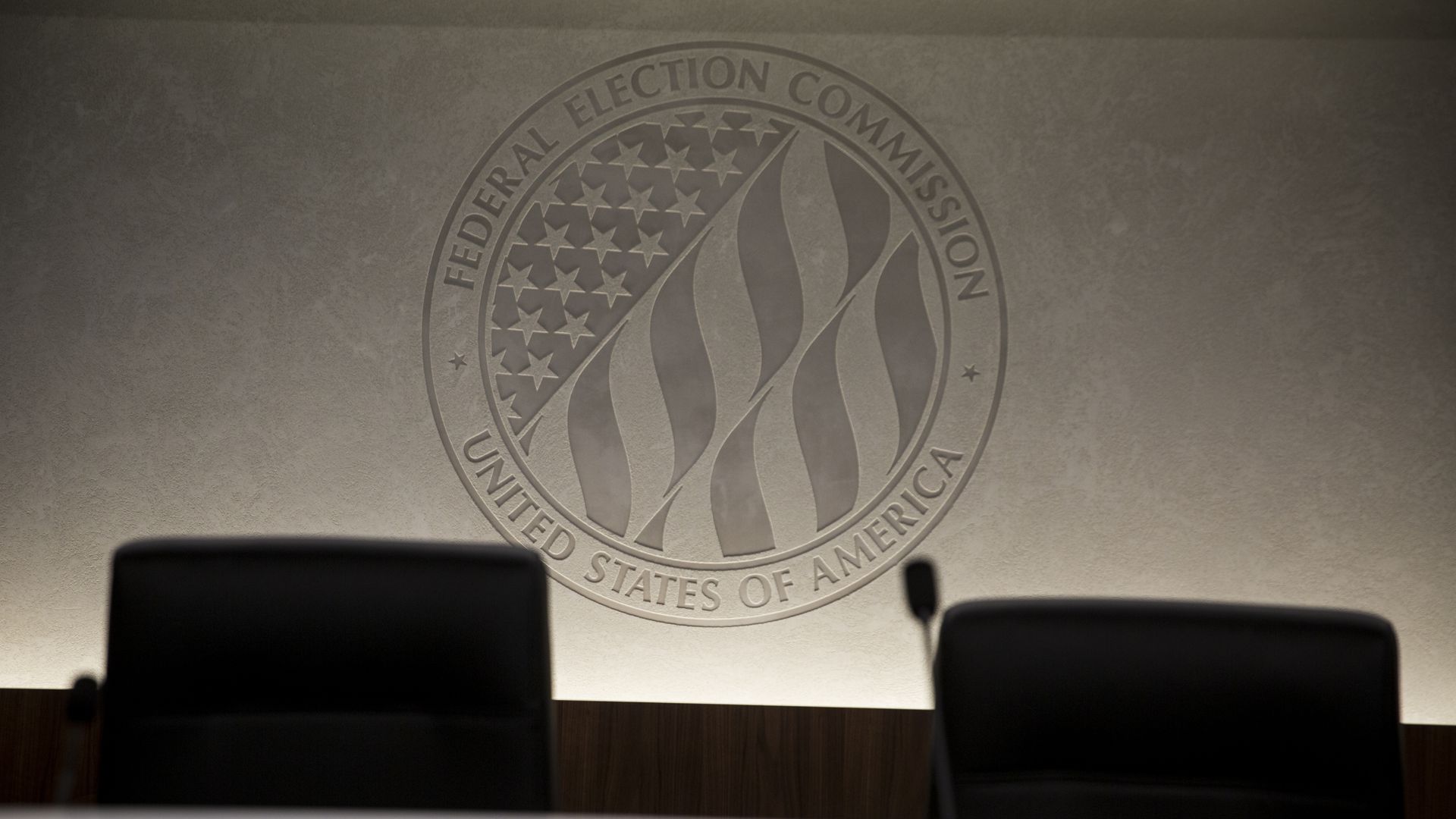 Resignation leaves campaign finance watchdog unable to drain the swamp
It would be hard to come up with a way to make Washington's least-effective agency any less relevant, but it seems the Federal Election Commission is going to try. 
The resignation of Commissioner Matthew Petersen will leave the six-person FEC board with just three members, one short of the quorum needed to take any action, approve any enforcement, or even hold a meeting. In short, until President Donald Trump fills one of the soon-to-be three commission vacancies, there will be even less oversight of money in American politics.
And that's just how many in "the swamp" want it as the 2020 election looms.
Vacancies on the FEC board are nothing new; one has gone unfilled by Trump since early 2017, and the other since early 2018. That's meant all four sitting commissioners needed to agree to pass any official action; however, partisan battles ensured there was little unanimity.
As a result, staff recommendations for enforcement often fail on 2-2 or 3-1 votes, as they did for the seemingly-egregious violations committed by Cliff Stearns. And advisory opinions regarding how former Congressmembers, like Tom Price, can spend old campaign funds often fail to get approved, leaving politicians to do pretty much whatever they please with campaign cash.
The FEC has one job: drain the swamp. And they can't do that job until Trump nominates new commissioners, which he hasn't yet done nearly three years into his presidency.
The FEC also is depending on the president to nominate men and women who are not such partisan ideologues that they'll continue the paralyzing gridlock on the commission; the board's two Republicans, one independent, and one Democrat — all appointed by George W. Bush — have agreed on virtually nothing in recent years.
Finally, the FEC will then depend on the Senate to confirm Trump's appointee(s). Until it does, the board won't even be able to hold a meeting … just how the Washington swamp wants it.
"We will continue to follow the money (and) pursue investigations that are ongoing," FEC Chair Ellen Weintraub said Wednesday morning on MSNBC, adding staffers will continue to launch and research cases that can be brought to the board later.
However, the president is the only one who can appoint new commissioners, leaving him with the exclusive ability to reauthorize the agency to get back to work on its one job: draining the swamp.
Until Trump makes those appointments — or he's replaced in office — he's ensuring all of the creatures in the swamp will simply ignore campaign finance laws.