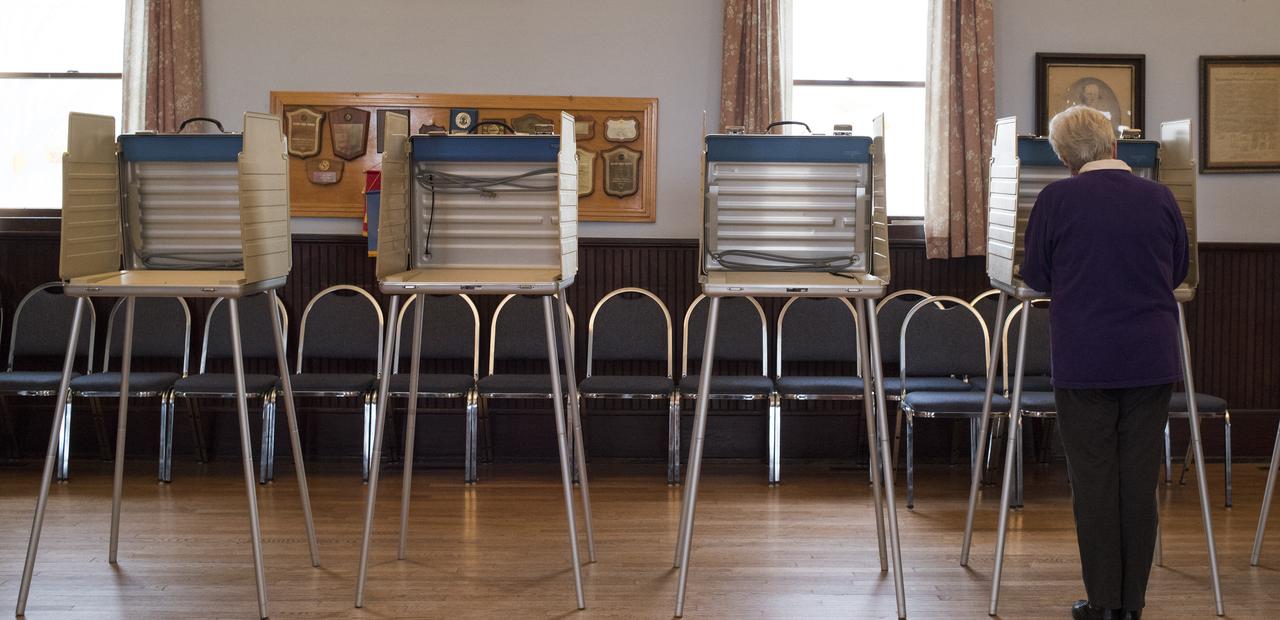 The fields have been narrowed, and now the fun begins.
St. Petersburg City Council races are all down to just two candidates. With crowded primaries under their belts, surviving candidates will quickly begin gearing up for tougher general election races.
Two races will pit a better-funded Republican against a Democrat, one pits a mainstream candidate against a fiery activist running on a platform of reparations and the other will see two prominent figures in the black community go head to head for the chance to represent a district that hasn't had a person of color or a woman elected to the seat in this century.
Odd numbered districts — 1, 3, 5 and 7 — are all on the ballot. 
Here's a rundown of what to expect this November.
District 1, west St. Pete: Robert Blackmon vs. John Hornbeck
Both candidates were able to save their energy — and their campaign cash — for the general election. The two avoided a primary contest after Scott Orsini dropped out of the race amid controversy surrounding disparaging Twitter comments in his past. 
The race could become interesting if partisanship becomes an issue. Blackmon is a Republican. Hornbeck is a Democrat. While City Council races are nonpartisan, citywide elections favor Democrats — they outnumber Republicans by nearly double. 
But that might not be enough for Hornbeck. The first-time candidate hasn't gotten around to raising much money. Since entering the race in March, Hornbeck has raised just $4,370, according to the most recent campaign finance reports. Blackmon entered the race three months after Hornbeck, but has raised nearly $36,000.
Blackmon has also been rounding up an impressive list of endorsements, while Hornbeck has remained largely inactive, claiming instead that he was fine tuning messages before making any asks, whether for money or support. 
Hornbeck will have a lot of work ahead of him if he wants to catch up. He won't be able to rely on party affiliation alone if he wants to compete in a race against a serious candidate. He's not allowed to advertise his political affiliation on campaign materials or in campaign events, so the majority of voters might not be aware there is a partisan divide. 
And even if Blackmon does make that sell within the rules of City Council elections, Blackmon has it covered. He's waged his campaign so far as a moderate candidate with a willingness to work on issues regardless of partisanship. 
District 3, northeast St. Pete: Ed Montanari vs. Orlando Acosta
Like the District 1 contest, partisanship will likely be an issue in this race. Montanari, the current board's only Republican, is a popular incumbent with the support of all but one of his Democratic colleagues. 
He won the primary with 71 percent of the vote, an overwhelming majority for Acosta to overcome. 
But with the race shifting to a citywide vote, Acosta's campaign will most certainly set the stage to draw sharp differences between Montanari's conservatism and Acosta's liberalism. Expect issues like Montanari's recent vote against symbolically supporting the Green New Deal and his past decisions to sit out St. Pete Pride events. 
With Montanari's massive lead coming out of the primary and his cushy campaign war chest that was left with $33,000 in the bank. Acosta heads into the next round of campaigning with just $2,000. And he might have a hard time convincing donors to pony up after securing just 20 percent of Tuesday night's vote. 
With all those hurdles ahead, playing the partisan card might be the most powerful tool in Acosta's box. But he's got fight. Acosta hired Blue Ticket Consulting, a local firm that helped lead City Council member Lisa Wheeler-Bowman and Mayor Rick Kriseman to victories. The firm partners with Jacksonville-based Street Smartz Consulting, which specializes in campaign mail. So expect a lot of it. 
District 5, south St. Pete: Trenia Cox and Deborah Figgs-Sanders
This race will likely be the most competitive of the four on the Nov. 5 ballot. Cox pulled out a win Tuesday night with 35 percent of the vote compared to Figgs-Sanders 29 percent. The two candidates will be vying not only for citywide voters who didn't live in districts participating in the primary, they'll also be trying to nab support from their defeated opponents — most notably Beth Connor, who finished third in the race with 21 percent of the vote. 
On the surface, the two candidates seem similar. Both have priorities that center on affordable and workforce housing and environmental sustainability and both have solid name recognition in the community for their past professional work. 
During the primary, Figgs-Sanders showed a stronger aptitude for raising funds. She was the top earner in the five-way race, bringing in nearly $27,000. Cox raised just $13,000.
But Cox has the potential to up that game significantly. Rep. Chris Latvala is working with her campaign, giving her access to conservative donors who might not otherwise weigh in with their dollars in a race for a liberal district. 
Of course, her ties to Republicans in the county could also become a key campaign tool for Figgs-Sanders. 
District 7, south St. Pete: Lisa Wheeler-Bowman vs. Eritha "Akile" Cainion
As the incumbent, Wheeler-Bowman is the clear favorite in this race. Players in the St. Pete political scene don't expect her to have much trouble reclaiming her seat for another four years. But the race could be one of the most interesting to watch.
Wheeler-Bowman became popular in the District 7 community after her activism in fighting to find her son's murderer led to a fundamental breakdown in the "no-snitch" culture that plagued the community. 
Since then, Wheeler-Bowman has proven herself as an elected official, serving in several leadership positions on the board. 
But her opponent in the race is a spirited black rights activists backed by the controversial Uhuru group, none of whom are afraid to be aggressive and loud in their demands. The top issue for Cainion and her supporters is seeking reparations to help undo the effects of racism on ongoing systemic and generational poverty.
Two years ago an Uhuru solidarity candidate, Jesse Nevel, made waves at campaign forums during his mayoral campaign against Kriseman that fizzled in the primary. He and his campaign pushed a video clip from a campaign forum in which a no-name perennial candidate made racist comments about sending African Americans back to Africa. The video went viral. The group knows how to capitalize on those moments. 
The Uhuru group also falls under the umbrella of the African People's Socialist Party, which gives them access to a national network of grassroots donors. Cainion already tapped into that once, bringing in nearly $13,000 from almost every state in the nation during just one week of fundraising.