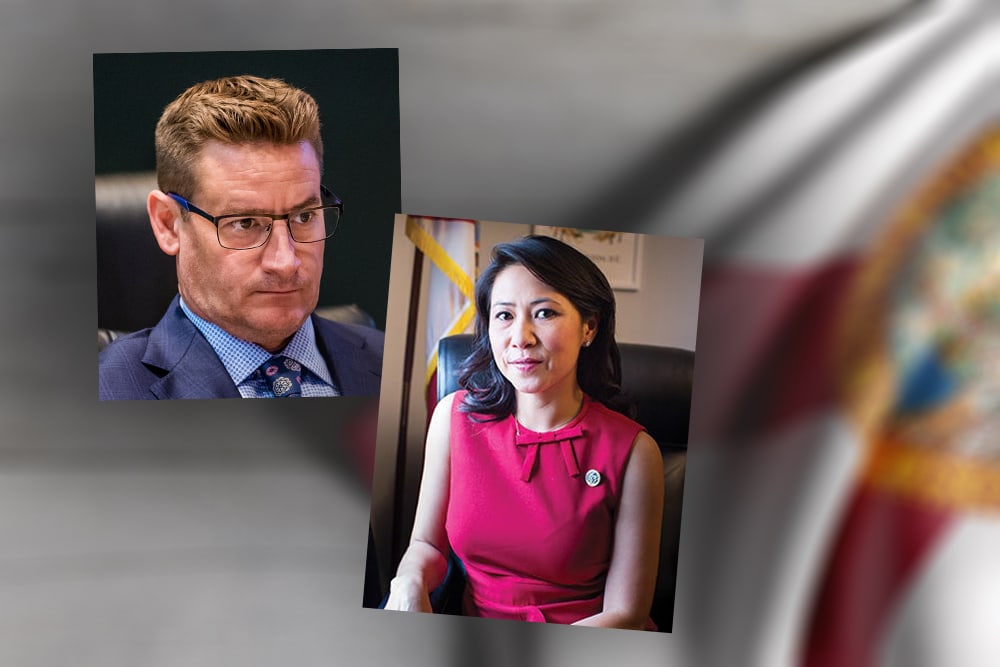 AFP is recognizing Murphy's and Steube's votes against the Bipartisan Budget Act of 2019
Americans for Prosperity is lauding lawmakers who voted against the Bipartisan Budget Act of 2019 with a direct-mail campaign this weekend.
The advocacy group is recognizing 25 members of Congress in all, including two from Florida: Democratic U.S. Rep. Stephanie Murphy and Republican U.S. Rep. Greg Steube.
In announcing the campaign, AFP said it hopes Murphy and Steube "return to DC after recess feeling empowered to buck the status quo on out-of-control government spending.
"When members get back, Congress will be tackling a series of appropriations bills that are going to be a top priority for lawmakers where they have the potential to add even more to the debt. We hope the Florida delegation leads on the appropriations process to help rein in out of control spending."
The mailers will land in Murphy's Central Florida district and Steube's Southwest Florida district.
The front side of the mailers says the lawmakers "stood up for Florida and said no deal." The backside says the budget deal they down-voted "will push us closer to [a] crisis," by building federal debt, removing "checks on reckless spending," and put the country on "a path to the 'worst-case' spending scenario."
AFP is strongly opposed to the Bipartisan Budget Act of 2019 and urged President Donald Trump to veto the spending plan, though he approved it earlier this month.
"Washington's unhealthy addiction to overspending continues to diminish America's future," said Russ Latino, a vice president at Americans for Prosperity, managing the organization's economic opportunity portfolio. "The recent budget deal is the latest in a string of reckless spending measures that will have lasting consequences for generations to come.
"As negotiations continue on spending bills for the next fiscal year, we want lawmakers to know that we will have their backs when they stand on principle. We applaud their commitment to safeguarding the country's economic future and hope that they will continue to stand strong for American families."
The Florida mailers are below.