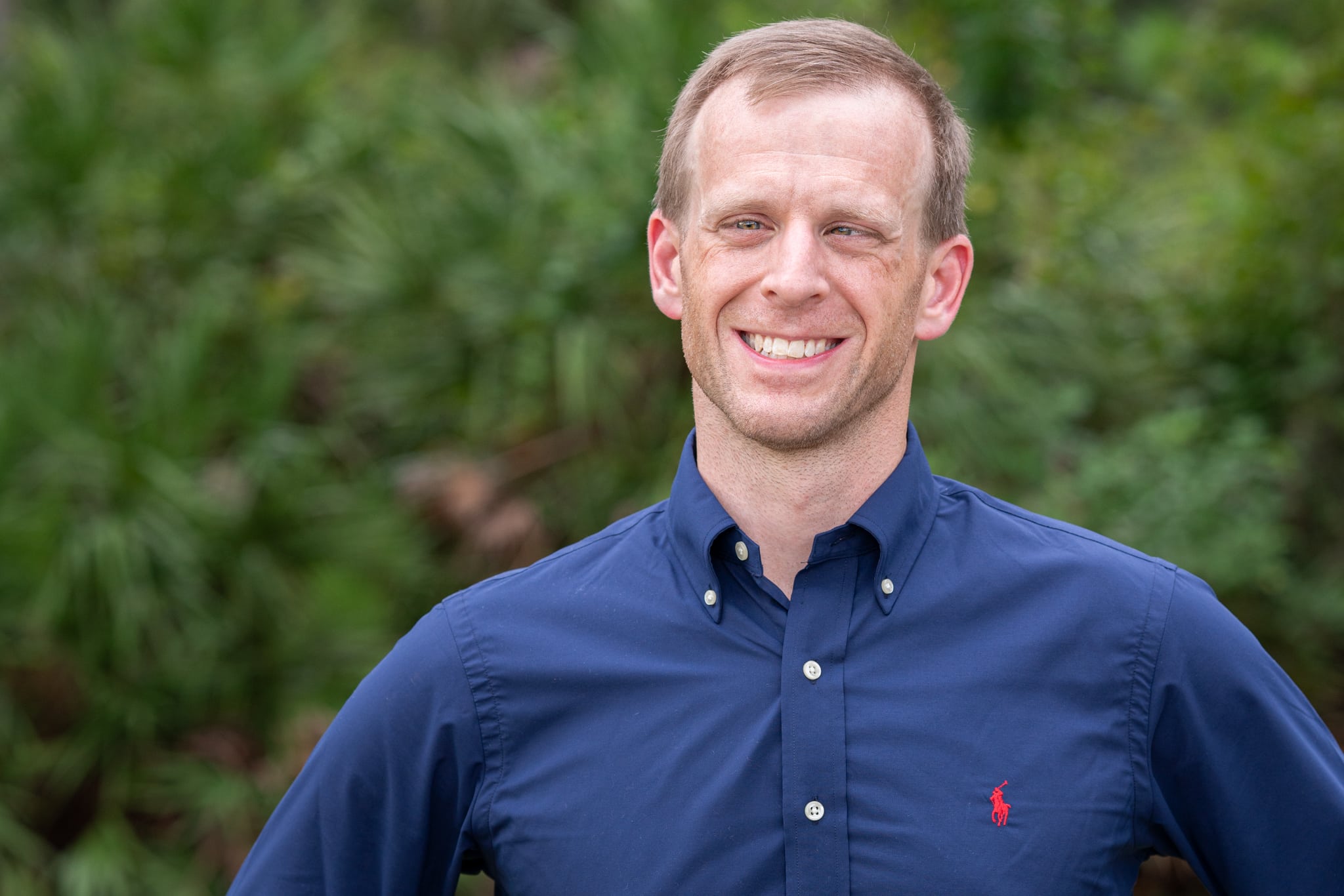 He also plans to challenge incumbent Tommy Gregory on guns.
As a father of four, Democrat David Fairey figures the best way to teach his kids is by example. If he wants them to value improving the community, he should try to do so himself.
That's why he's filed as a state House candidate, knowing he faces an uphill climb in right-leaning District 73.
"I've been supporting fundraisers and rallies and causes, but I am in a position to do more," he said. "Something we try and teach our kids is, if you want to change things and want them to improve, get involved."
Fairey earlier this month filed to challenge freshman Rep. Tommy Gregory, a Sarasota Republican.
It's a move he considered two years ago, but then University of Tampa professor Liv Coleman filed and Fairey decided to stay out of the way. "I think Liv is fantastic and that there was no need for a primary challenge," Fairey said.
Coleman proved a solid fundraiser, but Gregory ultimately beat her 62 percent to 38 percent.
So how will things turn out different now? Fairey said he realizes a Democratic victory over Gregory this year will require broad support from around the community. He plans to build that support with sweat equity, going door to door to speak to voters.
As for a message, Fairey will build his platform on an economic theme.
"One of the main pillars I want to fight for and engage on is economic policy and reform," he said. "That bleeds into health care and education reform.
"But what I believe is that there is no real personal and individual freedom and liberty without economic security."
Fairey serves as chief financial officer at Revcontent in Sarasota, and believes his financial knowledge will prove useful in the Legislature. Coleman also has cheered Fairey's entry into the race, and thus seems unlikely to run for the seat again herself.
As for Gregory, Fairey said the incumbent is by all accounts a friendly person. But he also is an ardent gun rights candidate, despite the mass shootings experienced in Florida.
"Nice guy or not, when you advocate for doing nothing amid a gun violence epidemic in our country, it's irresponsible," Fairey said.
To date, Gregory and Fairey remain the only candidates filed for the District 73 seat.