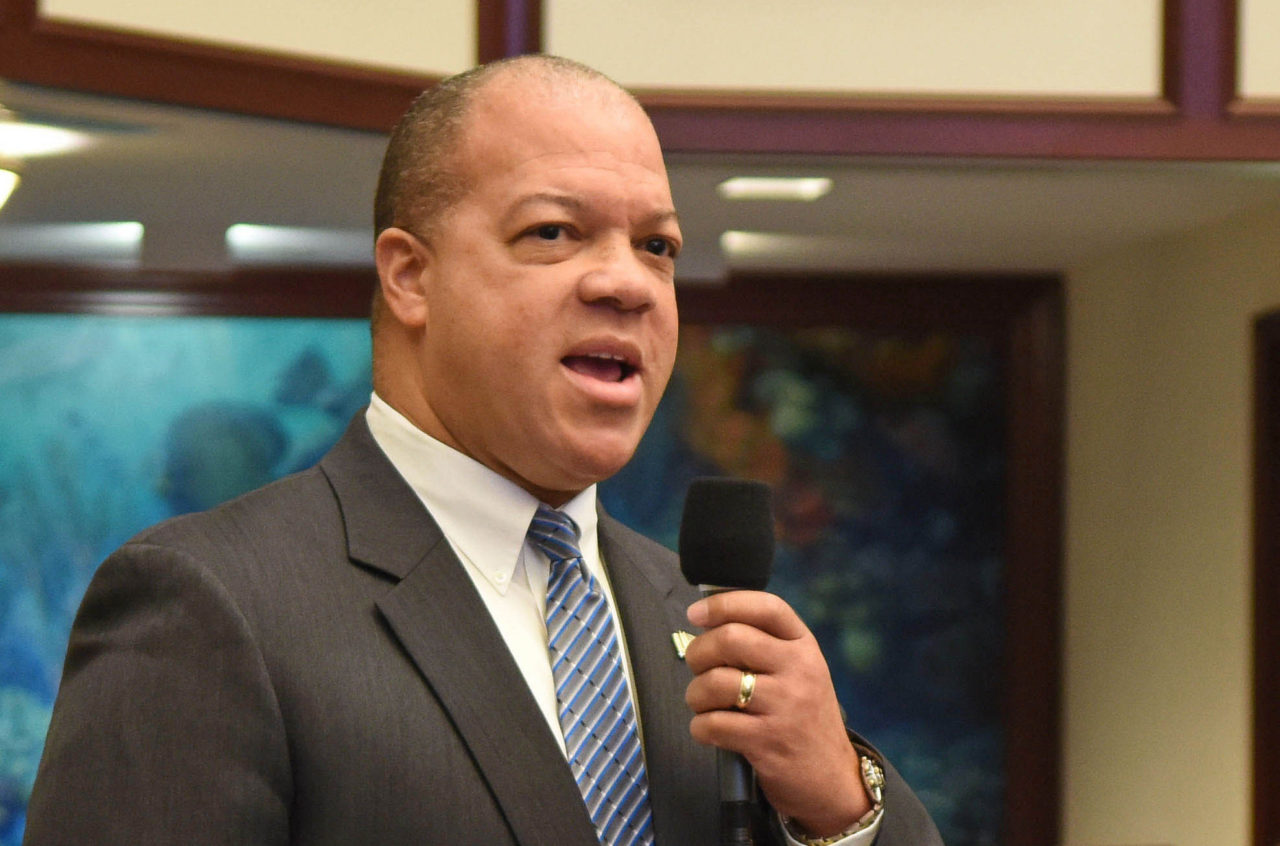 But he is on Civil Justice and PreK-12 Innovation Subcommittees, and Judiciary Committee.
Republican Rep. Mike Hill has been removed from the House Public Integrity and Ethics Committee after he was rebuked by GOP leadership following a controversial exchange regarding gay people.
Speaker José Oliva released the 2020 House committee and subcommittee assignments Friday afternoon.
Hill was taken off what's known as the "PIE" Committee, but he is on the Civil Justice Subcommittee, the Judiciary Committee and the PreK-12 Innovation Subcommittee.
According to POLITICO, House spokesman Fred Piccolo did not say Hill's comments directly cost him the PIE Committee seat.
"There were a myriad of moving parts in everyone's requests and strengths and the final product reflects the consensus that people are in the committee slots where they can be most effective," Piccolo said.
In May, the News Journal released audio detailing Hill's exchange with an audience member at a meeting with a group called Women for Responsible Legislation.
A man in the audience (incorrectly) cited 1 Corinthians, saying it supports putting gays to death, then asks Hill to sponsor legislation allowing the same.
Hill is heard on tape laughing before saying, "I wonder how that would go over."
That drew condemnation not only from lawmakers of the opposing party, but also Gov. Ron DeSantis and Oliva.
Oliva released a joint statement on the matter with Rules Chair Chris Sprowls: "We unequivocally condemn both the question asked of Rep. Hill, and Rep. Hill's laughter and refusal to push back and remind his audience that this is America and we don't stone people to death we disagree with."
That statement caused Hill to hit back against the duo in a series of text messages, also as reported by POLITICO. "You should have called me before you joined the mob," read one message from Hill to Oliva and Sprowls.
"You need to be more concerned with your own action before you advise me on mine," Oliva responded. "Your disappointment is misdirected."
Days after Oliva and Sprowls issued their public remarks, DeSantis followed up with a statement.
"I support Speaker Oliva's comments and I trust the Speaker to take whatever action is necessary," he said.
Hill also served as a lightning rod as he promised to introduce an anti-abortion bill in 2020 modeled off the restrictive language of a new Alabama law.
Democrats have criticized moving forward with such legislation, though it's unclear whether Hill's effort will garner enough support. A less restrictive law he pushed in 2019 did not pass.