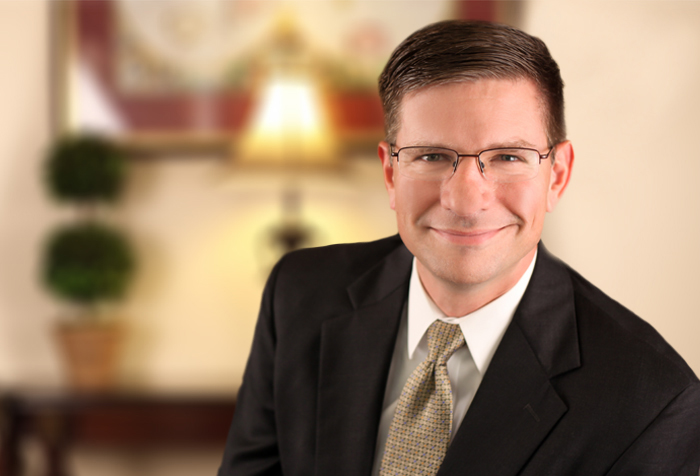 The district is majority Republican.
Republican Sam Garrison looks like the safe bet to be elected to represent Clay County's House District 18 in 2020.
Garrison, should he win as expected in the majority-Republican district, will replace a heavy hitter in the House: Rep. Travis Cummings.
Garrison's run to replace Cummings coincides with what should be intra-family turnover in Senate District 5; Jennifer Bradley is running to succeed husband/incumbent Sen. Rob Bradley.
While the incumbents (both serving as Appropriations chairs in 2019) have cut their own swaths in Tallahassee, Garrison won't be a carbon copy.
As he told us last week, each has different "personalities and priorities."
And Garrison's include judicial issues as well as health care priorities. With a daughter who has autoimmune issues, the candidate has a unique perspective.
"Health care is like a big aircraft carrier," he said, with "no magic bullet" to solve the problems.
As a conservative, he believes competition can help to drive improvements. But he acknowledges that part of learning the job is "recognizing what you don't know."
To that end, he's flexible regarding committees.
"When you come in as the new guy, you go wherever the coach tells you," he said. "I'll go wherever I'm needed."
In a variation of the old "all politics is local" theme, Garrison stresses the centrality of district concerns.
They are, he said, "first and foremost" period.
"If you gave me a map and a Sharpie, I would not change one street in the district," the candidate affirmed.
Indeed, the candidate's family lives in the same house his wife grew up in. The Peoria, Illinois, native sees himself as an "adopted son" of the district.
And he sees his campaign as a dialogue with voters. While he is working with consultant Marc Reichelderfer, the candidate adds that this is "not a consultant-driven operation."
"Twenty years ago, if you had told me I'd be running for state House from this district, I wouldn't have believed you," Garrison said.
Now it's happening.
Garrison looks likely to face Libertarian Ken Willey in the general election.
The district is majority Republican: of the 122,818 registered voters at the time of the last election, 64,709 are members of the G.O.P.
Willey has run before.
Rep. Cummings won more than 81 percent of the vote when the two faced off in 2016. Willey also ran in the 2014 race which produced the same result, give or take a few tenths of a point.