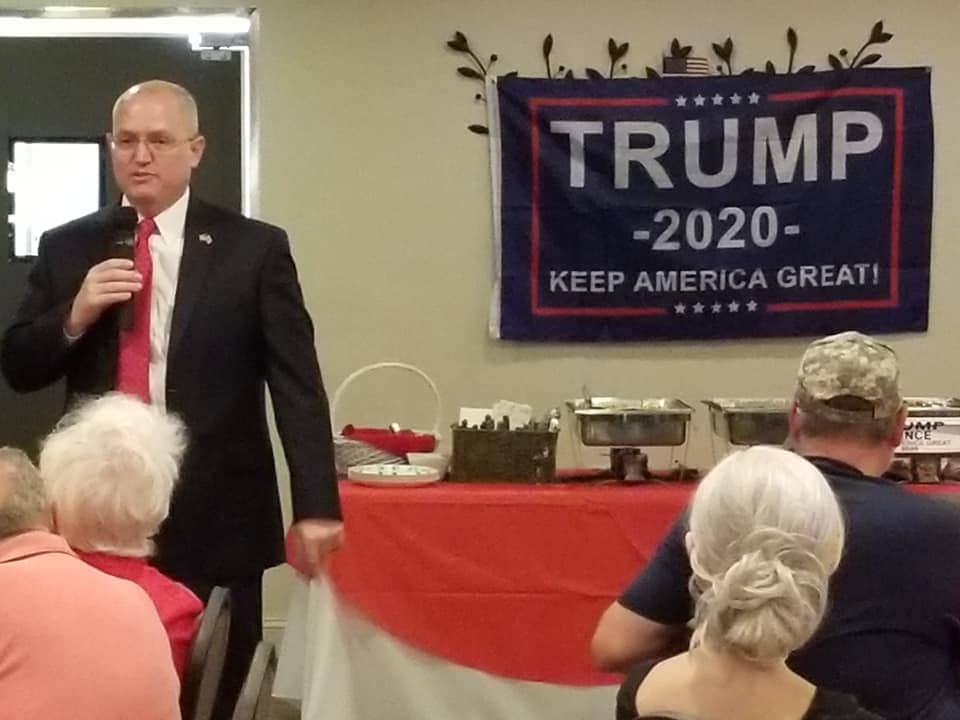 That gives business leader a distinct cash advantage.
A somewhat low-key House contest in Southwest Florida will get a lift in its profile today.
A new political committee associated with Republican Bryan Blackwell launches with a bevy of cash for his run in Cape Coral-based District 77.
Friends of Bryan Blackwell starts out with $140,000 courtesy Citizens Alliance for Florida's Economy, chaired by political consultant Anthony Pedicini.
"This shows a serious build in momentum," Pedicini said. "He will be in great shape."
Indeed, Blackwell, already held a fundraising edge in the race. Through July, he had raised $27,940 on top of a $20,000 loan, and he had only spent $5,594.
GOP opponent Mike Giallombardo through that time raised $8,310 and spent $2,454. But it's likely a little soon to dismiss Giallombardo, who boasts the endorsement of sitting Rep. Dane Eagle, who cannot seek reelection because of term limits.
Eagle serves as House Republican Leader and may direct some big money toward the race.
Expenditures also show Giallombardo has TM Strategic Consulting, prominent political consultant Terry Miller's operation, on tap.
But at the moment, Blackwell appears to be sitting on upwards of $180,000 with the Republican primary almost a year out. No Democrats have yet filed in the heavily Republican district.
And that's before Blackwell holds his first fundraiser, scheduled for Sept. 19 at a Beatie Development model home in Cape Coral. The host committee includes such political figures as Cape Coral Councilwoman Marilyn Stout and former Glades County Clerk of Courts Joe Flint.
Blackwell boasts his own political network as chair of the Greater Fort Myers Chamber of Commerce. That's reflected on the host committee as well, where business leaders like Teri Hansen, Chris Spiro and Gary Trippe line the roster.
Pedicini suggests for an open House race that the cash-on-hand advantage early on, coupled with political support, will be too much to overcome.