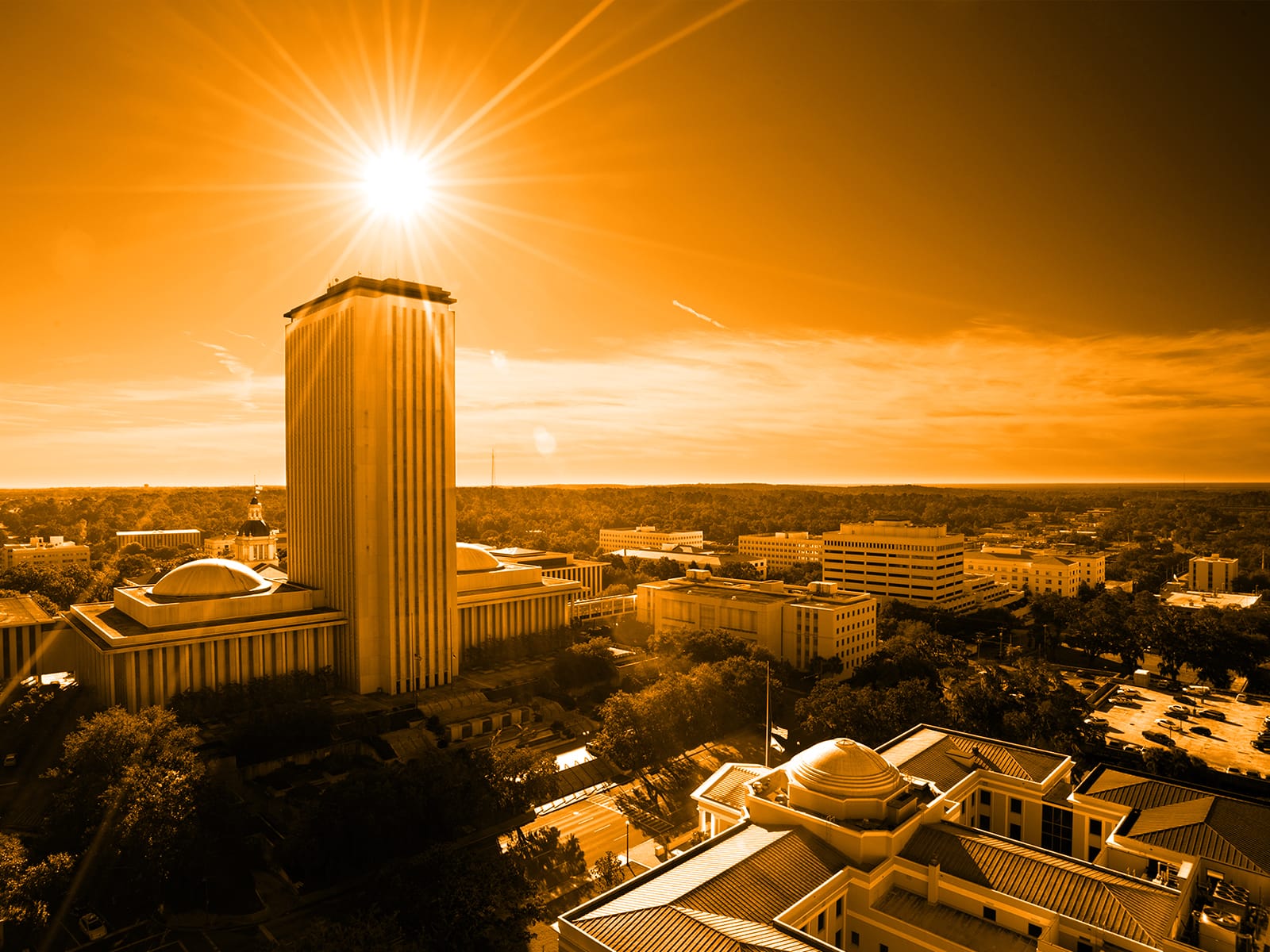 Like a morning coffee, Sunburn helps you face the day right.
A first in Sunburn bigger than a hurricane cookie — Publix Super Markets Charities announced it is donating $250,000 to the American Red Cross and United Way for Hurricane Dorian relief efforts.
The Lakeland-based grocery chain will also begin a campaign to collect donations of any amount during checkout at registers in any Publix store. One hundred percent of donated funds will go to the American Red Cross to help with disaster recovery.
The end date for the program will be determined by customer response, said a news release.
"The damage and impact caused by Hurricane Dorian in the Bahamas has been devastating, and its path continues to affect Publix customers and associates in our coastal areas," said Maria Brous, director of media and community relations. "We have a long-standing history of providing support during times of need, and it is our privilege to do what we can to help those impacted by this storm."
—

A somewhat low-key House contest in Southwest Florida will get a lift in its profile today. A new political committee associated with Republican Bryan Blackwell launches with a bevy of fresh cash for his run in Cape Coral-based District 77.
Friends of Bryan Blackwell starts with $140,000 courtesy of Citizens Alliance for Florida's Economy, chaired by political consultant Anthony Pedicini.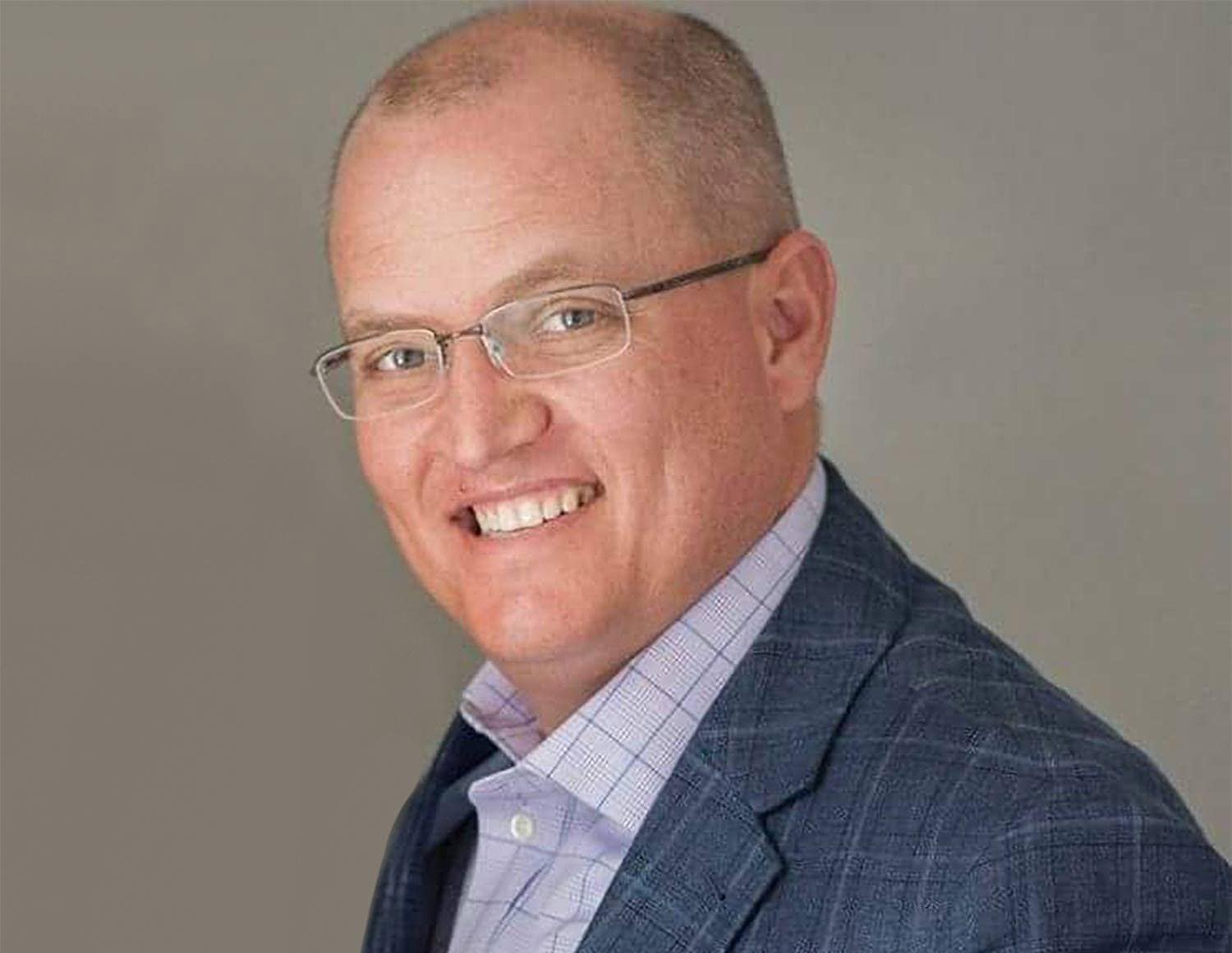 "This shows a serious build in momentum," Pedicini said. "He will be in great shape."
Indeed, Blackwell, already held a fundraising edge in the race. Through July, he had raised $27,940 on top of a $20,000 loan, and he had only spent $5,594.
GOP opponent Mike Giallombardo through that time raised $8,310 and spent $2,454. But it's likely a little soon to dismiss Giallombardo, who boasts the endorsement of sitting Rep. Dane Eagle, who cannot seek reelection thanks to term limits. Eagle serves now as House Republican Leader and may direct some big money toward the race himself.
But at the moment, Blackwell appears to be sitting on upward of $180,000 a year out from the primary and boasts his networking opportunities as chair of the Greater Fort Myers Chamber of Commerce. Pedicini suggests for an open House race, that will be too much to overcome.
And Blackwell will also hold his first major fundraiser this month, on Sept. 19 at a Beatie Development model home in Cape Coral.
— SITUATIONAL AWARENESS —
—@CrimeADay: 18 U.S.C. §2074 makes it a crime to issue a counterfeit weather forecast, claiming that it was issued by the Weather Bureau.
—@GovRonDeSantis: With Hurricane #Dorian moving past Florida, our state agencies and personnel are focusing on recovery and restoration efforts along the East Coast. Florida is blessed to have some of the best emergency management officials and first responders in the nation.
—@TroyKinsey: You won't see a 'Mission Accomplished' banner at the #Florida state EOC, but as the team gears up for tonight's ESF briefing, there's a sense that #Florida has dodged #HurricaneDorian's bullet. "They took the hit for us," @JaredEMoskowitz says of the #Bahamas.
—@SteveSchale: I know we aren't totally out of the woods, but genuinely proud of the work my friend @JaredEMoskowitz has done leading Florida's @FLSERT through Dorian. State was prepared, ran an open process that kept people informed without creating panic. Well done, sir.
—@JacquieCharles: Breaking news: #Bahamas Health Minister Dr. Duane Sands confirms to @MiamiHerald that Hurricane #Dorian death toll has jumped from 7 to 20.
—@JoseJavierJJR: Calling volunteers! In Coconut Grove, Christ Episcopal & Greater St Paul currently need help to sort/organize large amounts of donations headed for the Bahamas — now thru Friday from 9am to 6pm (updates to come). Contact Lucero in my office for info (305) 854-0365.
—@AnthonyFarnell: Before you cancel your trip or avoid booking in the Bahamas this winter, remember this … The Bahamas are made up of over 700 Islands and the vast majority of the country saw little or no impact from #hurricanedorian. They need your tourism money.
—@Danielson_Times: September Fed Beige Book takes on Florida: Summer tourism softer than expected w/ yr-over-yr decline in hotel occupancy and avg daily rates Growth in solar energy installations. Many to be online in 2020-'21 Panhandle agriculture: Abnormally dry to moderate drought conditions
—@ArekSarkissian: A city facing scrutiny by the @FBI responds to a records request in one hour. @HealthyFla tried to use Dorian as an excuse for a request I submitted two weeks ago. Hey FBI, maybe the fresh meat is across the street from City Hall.
— DAYS UNTIL —
TaxWatch Productivity Awards — 6; First Interim Committee Week for 2020 Session — 11; "Morning" Joe Scarborough releases "This Ends Badly: How Donald Trump Conned America" — 12; MSNBC hosts candidates event on climate in D.C. — 14; Emmy Awards live on Fox — 23; 850 Hemp Summit begins — 27; "Joker" opens — 29; Triple Force Friday: the next generation of Star Wars products arrives — 29; SNL season premiere with Woody Harrelson — 30; Debut of Breaking Bad movie on Netflix — 36; New season of "The Crown" streaming on Netflix — 43; Florida Chamber Future of Florida Forum begins — 53; Brexit scheduled — 56; 2019 General Election — 64; 3rd Annual Florida Internet and Television FITCon starts — 63; TaxWatch 40th Annual Meeting — 88; "Frozen 2" debuts — 106; "The Rise of Skywalker" premiers — 106; 2020 Session begins — 131; Florida TaxWatch State of the TaxPayer Dinner in Tallahassee — 132; Iowa Caucuses — 151; New Hampshire Primaries — 159; Florida's presidential primary — 194; Black Panther 2 debuts — 244; 2020 Summer Olympics in Tokyo begin — 323; Florida primaries for 2020 state legislative/congressional races — 355; 2020 General Election — 425.
— TOP STORY —
The day Gov. Ron DeSantis declared a state of emergency for Hurricane Dorian, the Gov.'s appointees to the Orlando airport board was attempting to stage a coup, writes Scott Maxwell of the Orlando Sentinel.
It was the second time in recent months they tried such a move.
A pair of DeSantis' new appointees mounted a failed attempt in May to shake up the airport. And a legislator from Ocala tried to force Orlando Mayor Buddy Dyer off the board.
The city owns the airport, Maxwell notes, adding that "in politics, most scandals center on one thing: Money."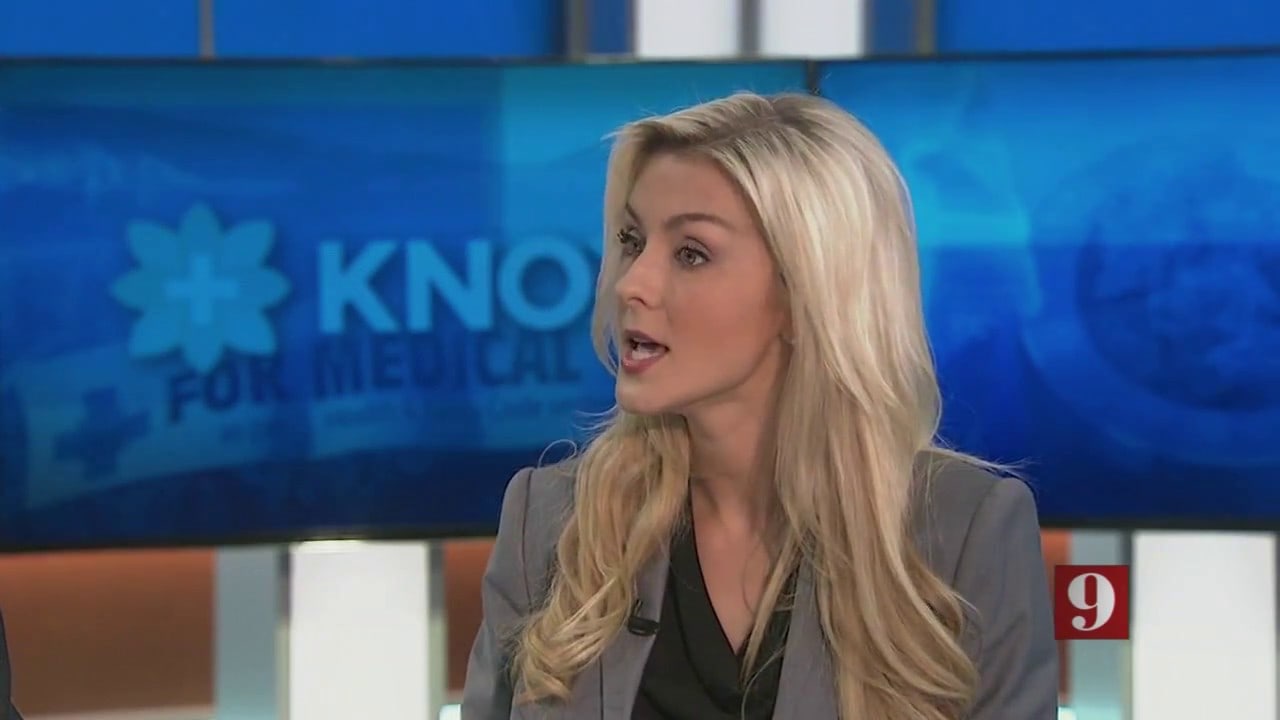 And there's lots of money at Orlando International Airport — billions of dollars for an expansion plan that "lobbyists, law firms and construction firms all want to get their hands on."
Airport Executive Director Phil Brown suggested hiring an in-house legal counsel, as opposed to giving millions to an outside firm. But before that could happen, board members — appointed by DeSantis and former Gov. Rick Scott — wanted longtime contract attorney Marcos Marchena gone immediately (who is scheduled to leave at the end of the year anyway) and bring in the new contracted attorneys to replace him — one whose expertise is in medical marijuana.
That raised the ire of Dyer and Orange County Mayor Jerry Demings — the only two who aren't appointed by Governors.
The attorney the board wanted "as interim general counsel, effective today" was Tara Tedrow, who has worked for legislator-turned-lobbyist Chris Dorworth and heads the "Cannabis and Controlled Substances Group" at Lowndes, Drosdick, Doster, Kantor & Reed.
"An investigation might sort things out," Maxwell says.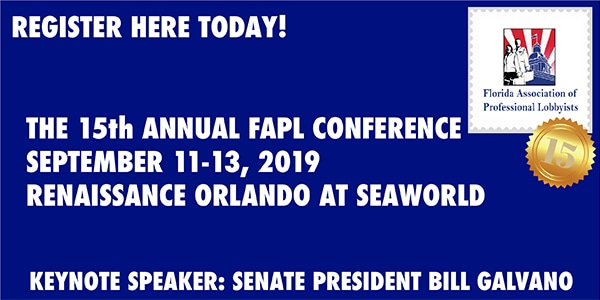 — AFTER DORIAN —
"Florida breathes easier after dodging 'big one'" via Jim Turner of the News Service of Florida — Emergency operations slowly started to wind down Wednesday as Hurricane Dorian remained offshore, inching its way north and away from Florida. Airports started to reopen. Toll collections were ready to be reinstated, starting in South Florida. National attention had already shifted to whether Dorian would cause damage in the Carolinas and to the devastation the monstrous storm inflicted on the Bahamas. In Florida, Dorian caused at least 150,000 power outages as it continued to drop rain and cause some storm surges in the northeast part of the state. But there hadn't been the destruction or flooding feared when earlier forecasts showed the storm making landfall and possibly crossing Florida.
"Dorian missed Florida's coast but targeted its tourism industry and other businesses, too" via Gray Rohrer and Austin Fuller of the Orlando Sentinel — Tourism officials say it's too early to estimate the economic cost in lost visits, hotel stays and other spending that visitors would've brought over the holiday, but it's likely to be significant. … Beachfront hotels across the state reported massive cancellations, bringing a Labor Day washout. But some Orlando-area hotels said new bookings by people fleeing the coast helped make up for lost customers. The storm also had an effect on small businesses across the state, including inland ones in Orlando.
"PolitiFact: Fact-checking Donald Trump's falsehoods about Hurricane Dorian" via Amy Sherman of the Tampa Bay Times — Trump warned several times Sept. 1 that the Atlantic storm would hit several states much harder than expected — even reaching as far west as Alabama. Twenty minutes later, the National Weather Service in Birmingham, Ala., corrected Trump without mentioning his name: "Alabama will NOT see any impacts from #Dorian. We repeat, no impacts from Hurricane #Dorian will be felt across Alabama. The system will remain too far east. #alwx," the weather service tweeted. As the storm intensified, Trump said he was not sure he had heard of a storm reaching Category 5. What makes Trump's comment more confounding is that he visited an Air Force base in northwestern Florida that sustained considerable damage from Hurricane Michael.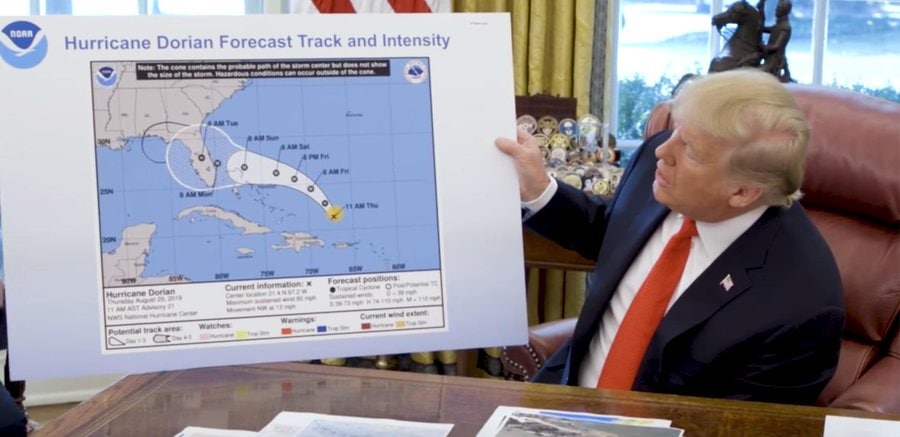 "Bahamas relief is underway. How can it avoid 'logistical nightmares' of disasters past?" via Samantha Gross of the Miami Herald — In 2017, 20,000 donated pallets of bottled water were left on a Ceiba, Puerto Rico, airstrip after Hurricane Maria. When a photo of the bottles surfaced a year later by CBS News, the image shocked those who spent time and resources donating. After a lethal earthquake killed more than 200,000 people in Haiti in 2010, a similar issue occurred. Bahamas Prime Minister Hubert Minnis asked those who want to help "to work with reputable charities with proven records." NEMA — the Bahamas' National Emergency Management Agency — is the best agency for volunteers to coordinate with, he said. Established charities not on the registered list can contact NEMA at 242-376-6362 to coordinate.
"Will some Bahamians get to seek refuge in the U.S. in the aftermath of Dorian?" via Monique Madan, David Ovalle, and Douglas Hanks of the Miami Herald — Sens. Marco Rubio and Scott have sent Trump a letter asking to waive U.S. visa requirements for Bahamian citizens displaced by Hurricane Dorian with close relatives in the U.S. State Rep. Shevrin Jones, a Bahamian American with family in the Bahamas, called the two to ask them to help provide sanctuary to those affected by Hurricane Dorian. "As Americans … work to provide aid and assistance for the many needs of the Bahamian people at this time, perhaps one of the most basic yet meaningful steps our government can take immediately is to ensure that those who have lost everything … are provided the opportunity for shelter and reunification with family in the United States," the letter says.
"Marco Rubio, Rick Scott ask Trump to waive visa requirements for Bahamians" via Marianne LeVine of POLITICO — In a letter to Trump, Rubio and Scott requested that the administration make it easier for citizens of the Bahamas to seek shelter with their families in the United States, in the aftermath of the Category 5 hurricane that left at least seven dead and devastated much of the island nation.
"After Dorian, Shevrin Jones says Trump should waive visa requirements for Bahamians" via Ryan Nicol of Florida Politics — State Rep. Jones, whose family was impacted by Hurricane Dorian in the Bahamas, in calling for visa requirements to be lifted to help those victims seek refuge in the U.S. Jones made the request Wednesday morning, asking U.S. Sens. Rubio and Scott to push the Trump administration to act. "I urge the Trump administration as well as Senators Rubio and Scott to waive U.S. visa requirements for Bahamians seeking refuge post-Dorian," Jones said. "I have spoken with Rep. Frederica Wilson who agrees swift action must be taken before more lives are lost. It is inhumane to do nothing while thousands of our fellow human beings are left to languish without drinking water or shelter."
"Utter devestation unites Miami's Bahamians" via Patricia Mazzei of the New York Times — Past disasters, both natural and political, have cemented Miami's identity as a beacon for the region. The city took in Cuban exiles after Fidel Castro seized power. It mobilized to support Haiti after a crippling earthquake. It adopted the cause of Venezuelans after their country was plunged into crisis. In the case of the Bahamas, Miami owes its very beginnings to residents from there. Bahamian laborers worked in construction and agriculture, creating the city's infrastructure and teaching white settlers unfamiliar with the tropics how to build with coral rock, till the soil and plant tropical fruit, said Marvin Dunn, a retired college professor who chronicled local history in his book "Black Miami in the Twentieth Century." "It's probably safe to say that Florida would not have evolved as it did without Bahamians in this community," he said.
"South Floridians' kinship with the Bahamas prompts outpouring of support" via Scott Travis and Phillip Valys of the South Florida Sun-Sentinel — Bahamians living in South Florida, boaters, businesses and community groups are collecting supplies and planning relief operations by air and by sea. But their efforts are also being met with caution out of fear the well-intended could hamper the rescue efforts already underway. Many ports and airports on the islands remain closed, and fuel is scarce. "It's kind of agonizing, all this waiting. You can't just go over," said Chris Rotella, part of a group of 20 Broward businesses that have raised $165,000 on its GoFundMe page, Hope 4 Hope Town. The local businesses, he said, includes private aviation companies such as JetScape and Tropic Air, which have offered to fly supplies to the Bahamas.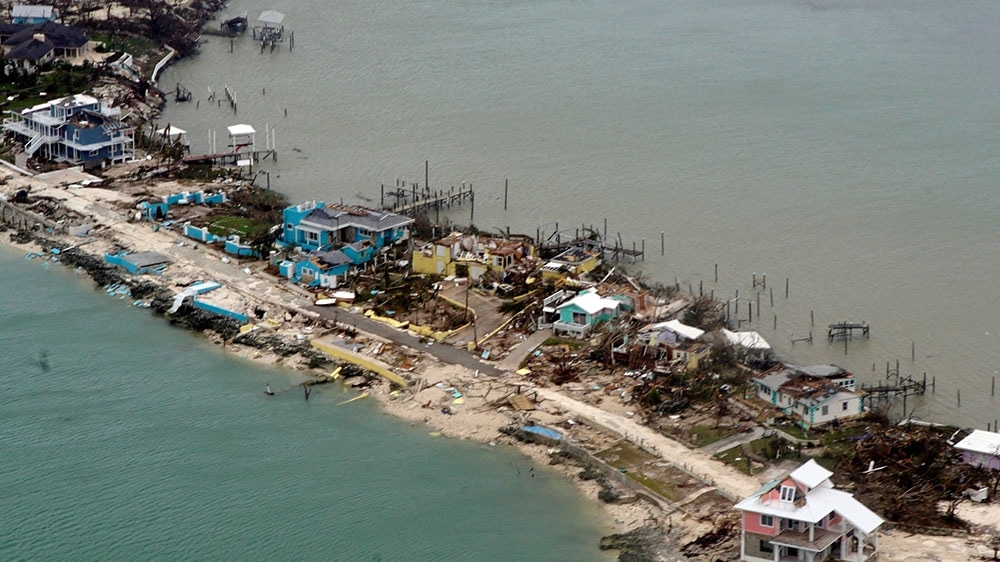 "Royal Caribbean plans to send cruises full of supplies to Bahamas" via Chabeli Herrera of the Orlando Sentinel — Royal Caribbean International plans to stock its ships with goods, including generators, water, cleaning supplies, sheets and towels, for delivery to the Bahamas. The cruise line has not yet said when the supplies will be heading out or how much it's sending to the Bahamas, but after previous storms, the line has used ships on rerouted or canceled sailings to carry aid to the Caribbean. Royal Caribbean is also donating $1 million to disaster relief and collaborating with the Bahamian government, nonprofit the Pan American Development Foundation and Bahamian charities to distribute donations. The company will match every donation to the development foundation, up to $500,000, for the Bahamas.
"Victoria Siplin grieves for her native Bahamas, calls for support but caution" via Scott Powers of Florida Politics — Siplin was born in the Bahamas and grew up in Central Florida. She is married to former Democratic state Sen. Gary Siplin, now a candidate for the Orlando City Commission. They have spent the past days trying to contact her family and friends, finding them well but in desperate need, and to assess ways to help. As of Wednesday morning, she was unable to reach her father, who lives on Grand Bahama and with whom she has recently reunited. But she said she has heard from others who assured her that he is all right. "There are so many people who have lost everything," she said. "I think they are a resilient people. And we know they'll make it through."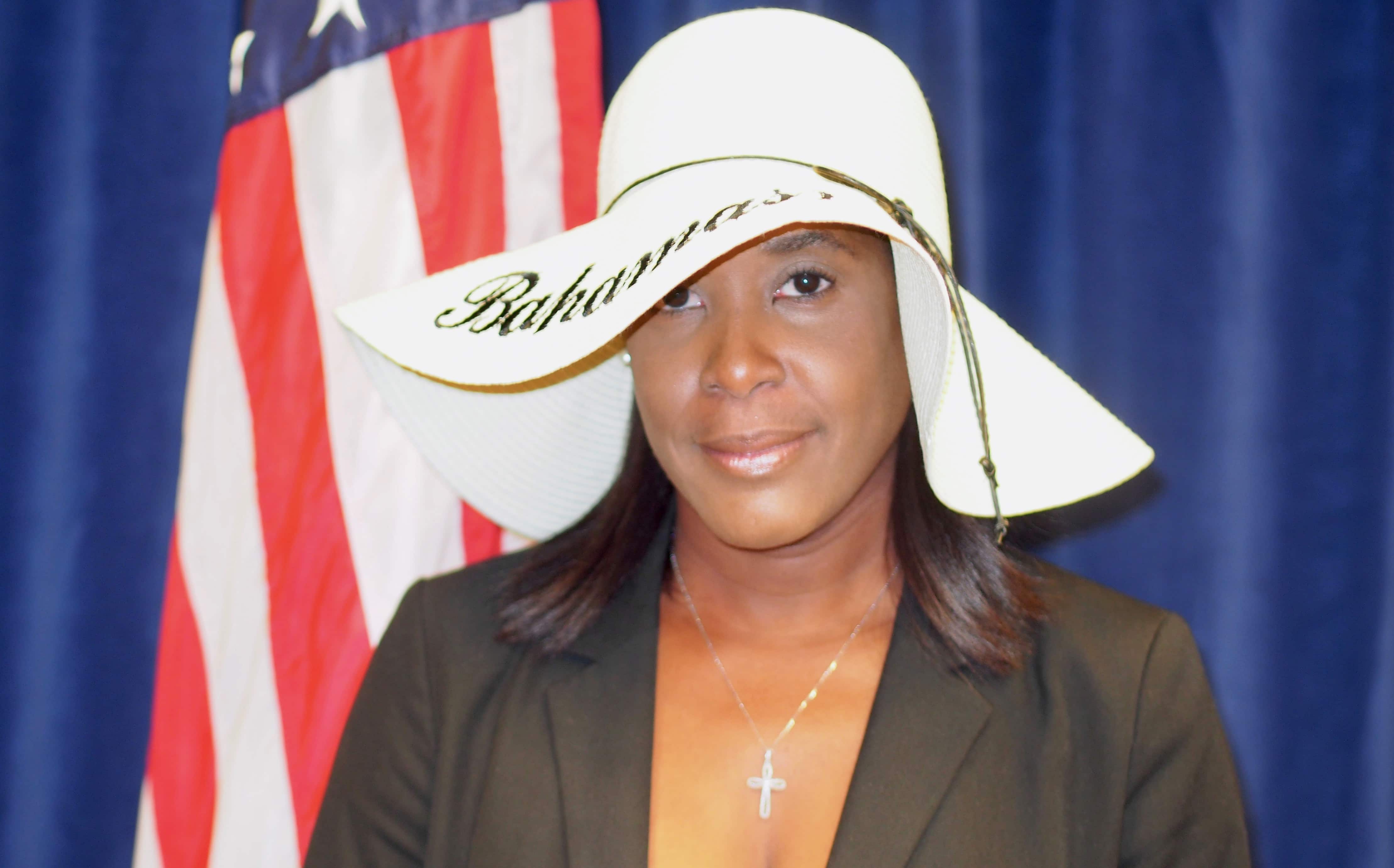 "FPL restores 150K outages caused by Dorian" via Drew Wilson of Florida Politics — As Hurricane Dorian heads north, Florida Power & Light Company is working to restore power for customers impacted by the storm's outer bands. On Wednesday, the company said it had restored more than 150,000 outages since the storm started moving up Florida's east coast. FPL was prepared for a more direct hit, securing about 16,000 workers from other companies in the days ahead of Dorian's arrival. As it stands, FPL said: "The peak number of outages at any given time has been just over 11,000, with the average customer restored in just over an hour." Still, the company said customers living in Indian River County and north should remain prepared for a power outage for another day.
"An inside look at how FPL managed a storm" via Jeff Ostrowski of the Palm Beach Post — While it's impossible to boil down FPL parent NextEra Energy's secret sauce into a few ingredients, promptness and attention to metrics illustrate its disciplined approach. The utility blends military precision into a corporate strategy. As Dorian menaced Florida on Labor Day, FPL executives and employees gathered at the utility's Riviera Beach bunker to lay out a battle plan for an unpredictable enemy that threatened "significant destruction," as FPL President and Chief Executive Eric Silagy had warned the public the previous day. The troops, ordered to arrive at 6 a.m. even though it was a holiday and tropical storm winds were hours away, dutifully rolled in before dawn, pulling roller bags and toting pillows.
Nice work, team — "Duke Energy sends outside workers home" via Drew Wilson of Florida Politics — Duke Energy brought in more than 4,300 outside workers to deal with a possible Hurricane Dorian landfall in Florida. On Wednesday, the company said it "right-sized" its personnel resources and sent most home. Duke Energy still has 2,200 crew members and contractors on hand in Florida to deal with any outages caused by the storm. A subset of the workers leaving the Sunshine State will head to North Carolina as the company prepares for a possible landfall in that region. On Tuesday, Duke Energy said it had about 9,000 lineworkers and support personnel stationed in North Carolina in advance of the storm.
"No serious damage or flooding in Central Florida" via Tess Sheets of the Orlando Sentinel — Bands from Dorian lapped the east coast of Florida, with Playalinda Beach in Brevard County recording the region's highest wind gust of 81 mph at 3:40 a.m. on Wednesday, according to the National Weather Service in Melbourne. In Orange County, a wind gust of 36 mph at Lake Nona Middle School was the top number as the storm stayed well offshore. The most significant damage in Central Florida will likely be coastal erosion and flooding near the beaches, the scope of which will become more apparent in the coming days after ocean conditions quell. Orange County Mayor Jerry Demings reported three hurricane-related deaths. All three deaths occurred Monday.
"Military aircraft flee to Panhandle ahead of Dorian" via GateHouse Media Florida — Skies above Northwest Florida will be filled with more military aircraft than usual beginning Wednesday and possibly continuing through the end of the week, as they are repositioned from installations along the East Coast in advance of Hurricane Dorian, according to a release from NAS Pensacola.
"Dorian forecasting shows how models have improved since Floyd in 1999" via Zachary Sampson of the Tampa Bay Times — Hurricane Dorian swirled out of the Atlantic Ocean like Floyd's awful twin, decimating the Bahamas and skirting the eastern coast of Florida. But unlike Floyd, which caused 2.6 million people from Florida to the Carolinas to flee their homes — then the most massive peacetime evacuation in U.S. history — forecasters and emergency managers expressed more faith in their models. "The level of forecasting, while it's certainly not perfect, is night and day to how it was 20 years ago," said Fox 13 Tampa Bay chief meteorologist Paul Dellegatto. In 1999, according to National Hurricane Center data, the average forecast track error for tropical storms and hurricanes three days out was about 240 miles. Last year, it was 117 miles.
"Hardly any sea turtles washed back after Dorian, population likely OK despite erosion" via Alessandro Sassoon of FLORIDA TODAY — So far the offshore breeze following Dorian appears to have played favorably for hatchlings and post-hatchling turtles, said The Sea Turtle Preservation Society's chairperson Roger Pszonowsky. "We're not seeing any sargassum seaweed on the beach," he said, explaining that most often following a storm the baby turtles get washed back with the seaweed that they latch on to following their first swim out to sea. "We'll just look at the beach (and see) how many people are walking in the door with turtles to get an idea because if more people are walking in with turtles, the more likely they're out there," he said. So far just one turtle has been brought to their office.
"Mike Caruso, Farm Share to hold food distribution event" via Ryan Nicol of Florida Politics — Rep. Caruso is partnering with Farm Share to help distribute food Saturday in Boca Raton. "Farm Share's mission is to alleviate hunger and fight poverty by recovering and distributing healthy and nutritious fruits, vegetables, proteins, and other non-perishable food to Florida families, children, seniors and individuals in need," Caruso wrote in a Wednesday email blast to constituents. "We are looking forward to seeing you there!" The event will take place Saturday, Sept. 7 from 10 a.m. to 1 p.m. It will be at the Wayne Barton Study Center at 269 NE 14 St in Boca Raton.
"Dorian didn't come to Tampa Bay, so where are my Amazon orders?" via Sara DiNatale of the Tampa Bay Times — In the days leading up to Hurricane Dorian and its uncertain path, businesses and schools had to prepare for the worst: classes were canceled, events postponed. Even Amazon, which spoils shoppers with same-day shipping, halted its orders to be on the safe side. Now, the online retailer is telling local shoppers new orders — ones that often take no more than two days under Amazon Prime memberships — may not arrive until Sept. 9. In a statement made ahead of the storm, Amazon said it was "proactively closing operations facilities temporarily in the potential impacted areas." That included Tampa Bay. The online retailer said the safety of employees and drivers was its top priority.
"Bricks of cocaine wash up on Florida beaches from Dorian waves" via Minyvonne Burke of NBC News — More than a dozen bricks of cocaine washed up on two Florida beaches from waves churned up by Hurricane Dorian, police said. A Melbourne police officer on foot patrol at Paradise Beach Park was alerted by a beachgoer that something suspicious appeared to have washed ashore. When the officer checked it out, he found a package "wrapped in a way that was consistent with narcotics," a Melbourne police spokeswoman said. The brick was tested and was determined to be a kilo of cocaine, the spokeswoman said, adding that it will be destroyed. On the outside of the brick appeared to be the beginning of a word but the only letters visible are "D-I-A-M-A-N-T."
"Trump unleashed a Twitter storm as Dorian blew past Florida" via Allison Ross and Steve Contorno of the Tampa Bay Times — As Hurricane Dorian headed toward Florida this past week — seemingly on a direct path toward the wealthy barrier island of Palm Beach — President Trump assured reporters he wasn't worried about the fate of his private club there. "Mar-a-Lago can handle itself," Trump said Friday. Still, Trump acknowledged, Dorian was a "monster" hurricane that "could be very devastating." For the next few days, as Florida held its breath while Dorian grew to a Category 5 storm, Trump kept a close watch on the storm. According to the Associated Press, Trump received hourly updates on Dorian, even while golfing at his private Virginia club.
"Florida man parks Smart car in kitchen so it won't blow away" via The Associated Press — Patrick Eldridge parked his smart car in his kitchen to protect it from Hurricane Dorian because he didn't want it to "blow away" and to prove that he can park his car there. Jessica Eldridge said her car was already parked in the garage. To avoid cleaning their garage out, her husband proposed to park it in the house. "I said there was no way he could. He said he could," Jessica said. "So he opened the double doors and had it in. I was amazed that it could fit. He had it in with no problems."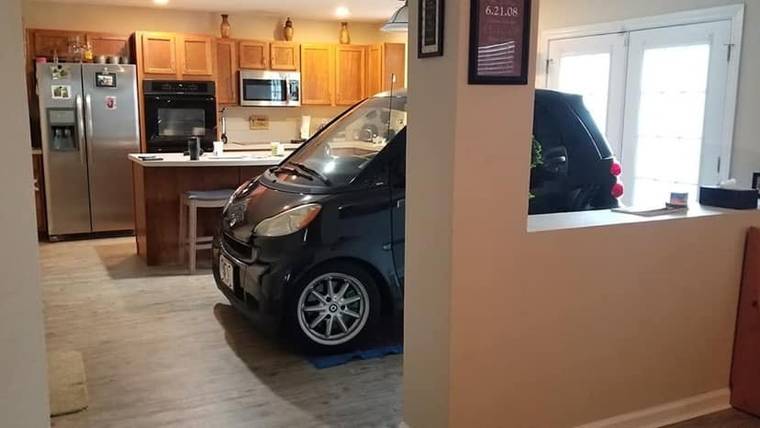 — DATELINE: TALLY —
Assignment editors — DeSantis will hold a press conference at the State Emergency Operations Center regarding Hurricane Dorian, 9:30 a.m., Florida Division of Emergency Management, 2555 Shumard Oak Blvd., Tallahassee.
Assignment editors — Agriculture Commissioner Nikki Fried will hold a media availability at the Orange County Convention Center, where the Florida Forest Service Incident Management Team has been deployed, 11 a.m., Orange County Convention Center, Briefing Room (north concourse front entrance), 9800 International Drive, Orlando.
José Javier Rodríguez files resolution to condemn white supremacy — State Sen. Rodriguez has filed a companion measure to a resolution backed by Rep. Anna Eskamani in the House. Eskamani introduced her version in August after legislative leadership spoke out against white nationalism. Senate President Bill Galvano called for it to be included in a review he has ordered of factors involved in mass shootings. House Speaker José Oliva called white nationalism "a vile, disgusting, un-American ideology." The version filed by Rodriguez says: "White nationalism and white supremacy are rejected and condemned as hateful expressions of intolerance which contradict the values that define the people of Florida and the United States." Sen. Janet Cruz co-introduced the measure.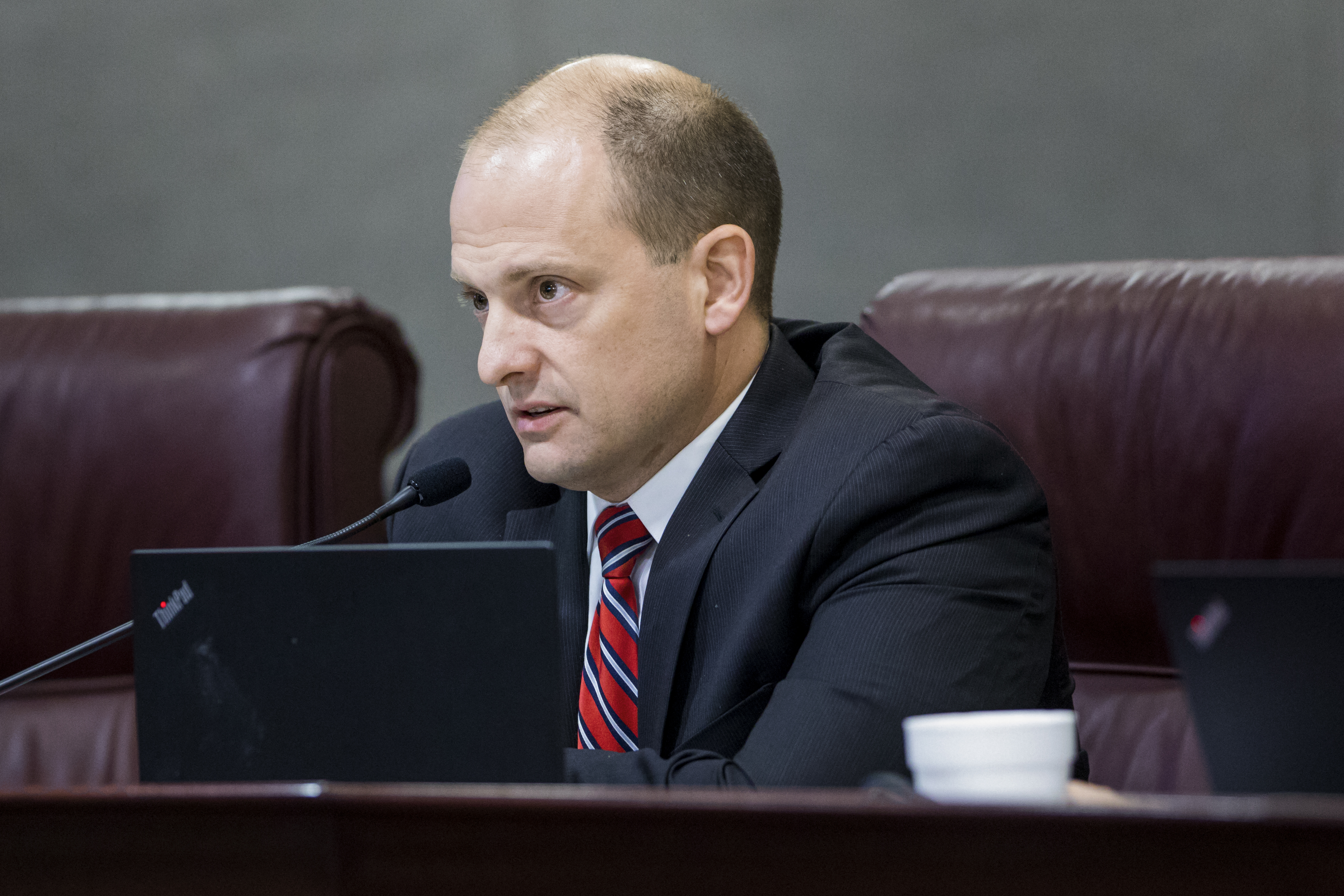 "House panels lined up to meet in September" via the News Service of Florida — House leaders have set aside time for the Appropriations Committee to meet Sept. 16, with more than two dozen other panels slated to meet during the following days, according to a schedule published on the House website. The Commerce Committee, State Affairs Committee, Education Committee, Health & Human Services Committee and Judiciary Committee could meet Sept. 17. That will be followed by subcommittees, including appropriations subcommittees, meeting on Sept. 18 and Sept. 19. The Senate published its schedule earlier and also set aside time for meetings over four days.
"Shevrin Jones elected to lead 2020 Broward legislative delegation" via Ryan Nicol of Florida Politics — Jones succeeds state Rep. Richard Stark of House District 104 as Chair. Jones, who serves House District 101, served as vice-chair under Stark. The newest vice-chair will be Sen. Perry Thurston of Senate District 33. Members of the Broward delegation gathered Wednesday night for a meeting at Memorial Regional Hospital to cast their votes for delegation leadership. Both Jones and Thurston were elected unanimously.
— STATEWIDE —
"School districts mum on possible subpoenas from Parkland grand jury" via Jeff Burlew of the Tallahassee Democrat — A statewide grand jury that criticized school districts for not fully implementing safety laws passed after the 2018 mass shooting at Marjory Stoneman Douglas High School has been quietly issuing subpoenas for districts across Florida. It's unclear how many subpoenas have gone out or which districts have received them because of the secretive nature of the grand jury system … However, the subpoenas appear to be related to district spending on school building safety and security following the Feb. 14, 2018, massacre in Parkland that killed 17 students and staff.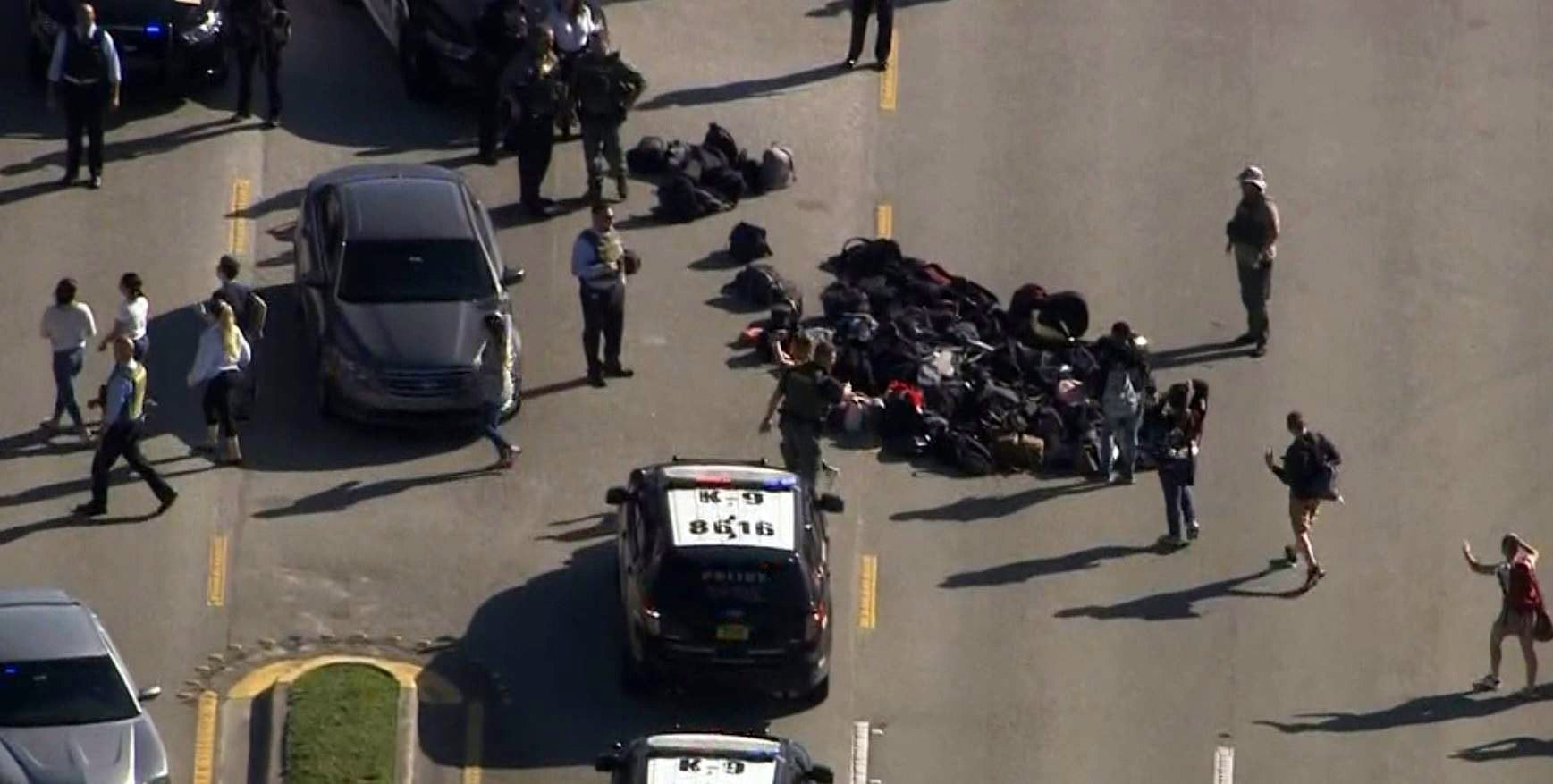 "Turnaround schools would need state approval to change principals under new proposal" via Jeffrey Solochek of the Tampa Bay Times — This month, the board is poised to take its control over staffing decisions at turnaround schools to a new level. As part of a rule initially intended to rename the state's Differentiated Accountability system as "School Improvement," the board also would take three dramatic steps in line with other recent efforts to bolster its authority. If approved at the board's Sept. 21 meeting in Jacksonville, the rule would require: A district gain state permission before changing a principal at a school with an approved turnaround plan. Mandate that district contracts with outside providers running daily operations tie payment to outcomes, and authorize districts to cancel the contracts if the providers fail to meet expectations.
"New report cards provide clearer picture of schools" via Khanh-Lien R. Banko for the Gainesville Sun — Under a new federal law called the Every Student Succeeds Act, or ESSA, each state is required to develop school report cards that do a better job of helping parents and other stakeholders make sense of test scores and all the other educational data that's out there. The new report cards are supposed to give us a clearer picture of what's happening in our classrooms by providing additional information about demographics, school environment, per-pupil expenditures, and other factors that affect education. The National Parent Teacher Association is currently working with the Data Quality Campaign to help develop these new report cards. The Florida PTA is one of just five state PTAs to win a grant to get that done.
"Retired detective says he got bad advice from DMS. Now he owes $541,000 in retirement payments" via Jeff Schweers of the Tallahassee Democrat — Michael Fewless, a 30-year law enforcement veteran with a spotless record, must pay back the $541,000 he received from the state's Deferred Retirement Option Program, or DROP, lawyers for the state's retirement system said. They dispute an administrative law judge's recommended order saying Fewless can keep the money and resume getting his retirement benefits — which he stopped receiving a year ago when his predicament came to light. Fewless noted that he got bad advice from David Kent, a retirement specialist with DMS whose job is to answer questions from pension members. Ultimately, it is up to DMS Secretary Jonathan Satter, as pension plan administrator, to accept, reject, or come up with his own recommendation in the matter.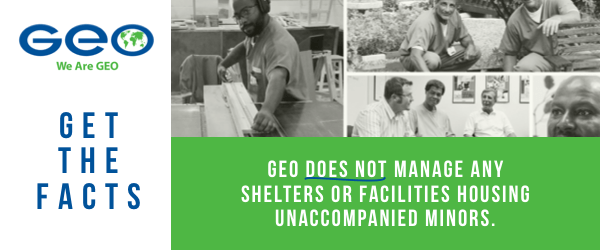 — NOTES FROM ELSEWHERE —
What Sen. Janet Cruz is reading — "Can we predict the next city with unsafe drinking water?" via Route Fifty — When Newark started handing out bottled water to residents in mid-August after finding unsafe levels of lead in their drinking water, comparisons to Flint quickly followed. But while Newark and Flint might be the most prominent examples in recent years of cities with troubled water systems, they are by no means the only municipalities that have struggled — and they won't be the last, either. (More than 130 Hillsborough County public schools have old pipes that can leak lead into drinking water.)
What JUMP, Lime, Bird and Spin are reading — "A controversial scooter data tracking program gains traction" via CityLab — If you've jumped on a dockless scooter in Los Angeles in the past few months, there's an excellent chance that your every move was tracked — not just by the scooter company, but by the city itself. As of last year, L.A. officials require operators to send the city real-time pings about where scooters are, when they're in use, and where they're headed. These data collection practices have been controversial from the start … Now, a new analysis of state privacy law raises the specter of possible legal complications for local governments that require operators to share such sensitive trip data.
What former Florida College System Chancellor Madeline Pumariega is reading — "Campus police said he shouldn't have exercised his free speech rights. Now he's suing" via FIRE — When Mike Brown tried to poll his fellow college students about legalizing marijuana, he hoped to spark a dialogue about civil liberties. Instead, he was deprived of his own: The campus police chief hauled him into his office and told him he should've been "smarter" than to exercise his First Amendment rights without the college's permission … Brown is now suing Jones County Junior College in Ellisville, Mississippi over policies that deny students their First Amendment rights on campus.
— 2020 —
"Marianne Williamson deletes tweet saying 'power of the mind' helped turn Dorian" via Caitlin Oprysko of POLITICO — "The Bahamas, Florida, Georgia and the Carolinas … may all be in our prayers now," the Democratic presidential candidate said in the original tweet, adding, "Millions of us seeing Dorian turn away from land is not a wacky idea; it is a creative use of the power of the mind. Two minutes of prayer, visualization, meditation for those in the way of the storm." After deleting the tweet, she posted a replacement message that read: "Prayers for the people of the Bahamas, Florida, Georgia and the Carolinas. May the peace of God be upon them, and their hearts be comforted as they endure the storm."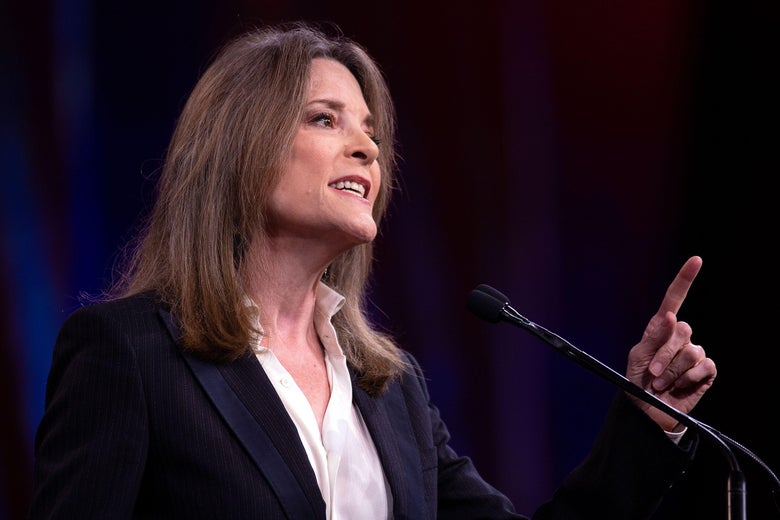 "Low-polling Democrats soldier on" via Reid Epstein of The New York Times — Life isn't easy these days for bottom-tier Democratic presidential candidates. Not many people know who they are. Fewer come to their events. No reporters cover them regularly. … Locked out of the September debate, and with little evidence that they will qualify for the debates in October and beyond, the low-pollers find themselves campaigning like it's 1992 or 2004. The real problem with obscurity, though, is not securing enough donors, or high enough poll numbers, to make the debates. And it becomes something of a vicious cycle: Democratic voters and activists tend to see debate qualification as a litmus test of viability, but candidates can't increase their viability unless they make the debate in the first place.
"Climate change is having a moment in the Democratic primary. Will it last?" via David Smiley and Alex Daugherty of the Miami Herald — After paying relatively light attention to carbon emissions and rising seas, contenders for the party's nomination are releasing a flurry of climate plans this week. They're filling their social media feeds with urgent calls to action, warning of increased extreme weather events and mentioning carbon emissions and warming global temperatures in the same breath as deadly Hurricane Dorian. For perhaps the first time in the 2020 campaign, climate change is having a moment. But whether it will last — and who will claim the climate mantle — remains to be seen. Until recently, the Democratic primary had been relatively cool on the issue.
"An Oval Office mystery: Who doctored the hurricane map?" via Caitlin Oprysko of POLITICO — "Trump's affinity for Sharpies may finally leave a mark. A map that the president held up Wednesday indicating the possible paths of Hurricane Dorian carried an odd marking: Lumped onto the end of the 'cone of uncertainty' — indicating areas the storm could hit — was a chunk of the state of Alabama."
"Debbie Wasserman Schultz bashes Trump for using military funds for border wall" via Ryan Nicol of Florida Politics — U.S. Rep. Wasserman Schultz is hammering the Trump administration after it authorized canceling $3.6 billion in military construction projects to pay for the border wall. Trump had previously said that $3.6 billion in military funds would be used to fund wall construction. But it wasn't until Tuesday that more details came out on the extent that diversion would affect ongoing military projects. Wasserman Schultz released a statement late Tuesday after the announcement was made. "To pay for his xenophobic border wall boondoggle, President Trump is about to weaken our national security by stealing billions of dollars from our military," Wasserman Schultz said.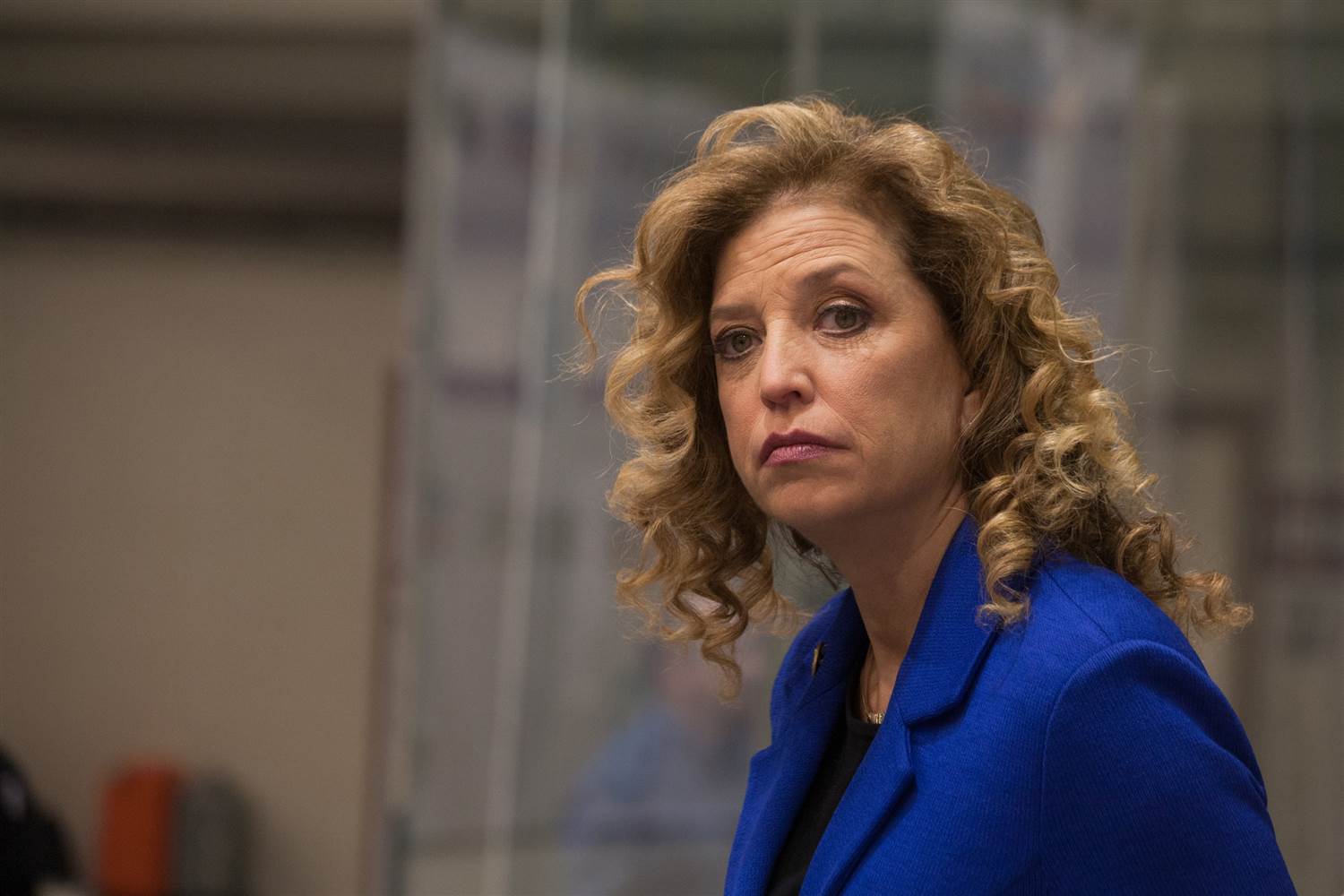 What Evan Power is reading — "Tyndall loses $17M in funding for Trump's border wall" via MyPanhandle.com — The money was part of the Defense Department's allocations for military construction. Congress had approved that budget before Hurricane Michael devastated the base back in October. The money was originally meant to be used to build a fire-rescue station. President Trump wants to take as much as $3.6 billion from military construction projects and use it to build the border wall. The move comes after Trump visited Tyndall in May and promised to rebuild the base better than it was before Hurricane Michael hit.
"Trump administration sets forth changes to Endangered Species Act" via Karl Schneider of the Naples Daily News — These changes include adding economic impact reports when a species is considered for protection under the act. Panthers aren't the only imperiled species living in Florida that may be affected by these changes. Local conservation groups are concerned about three main changes: The department can report economic factors prior to a species being listed on the act; threatened species will no longer receive the same protections as those listed as endangered, but this will only apply to new listings and not those already in place; the designation of critical habitat will focus on areas already occupied by a listed species.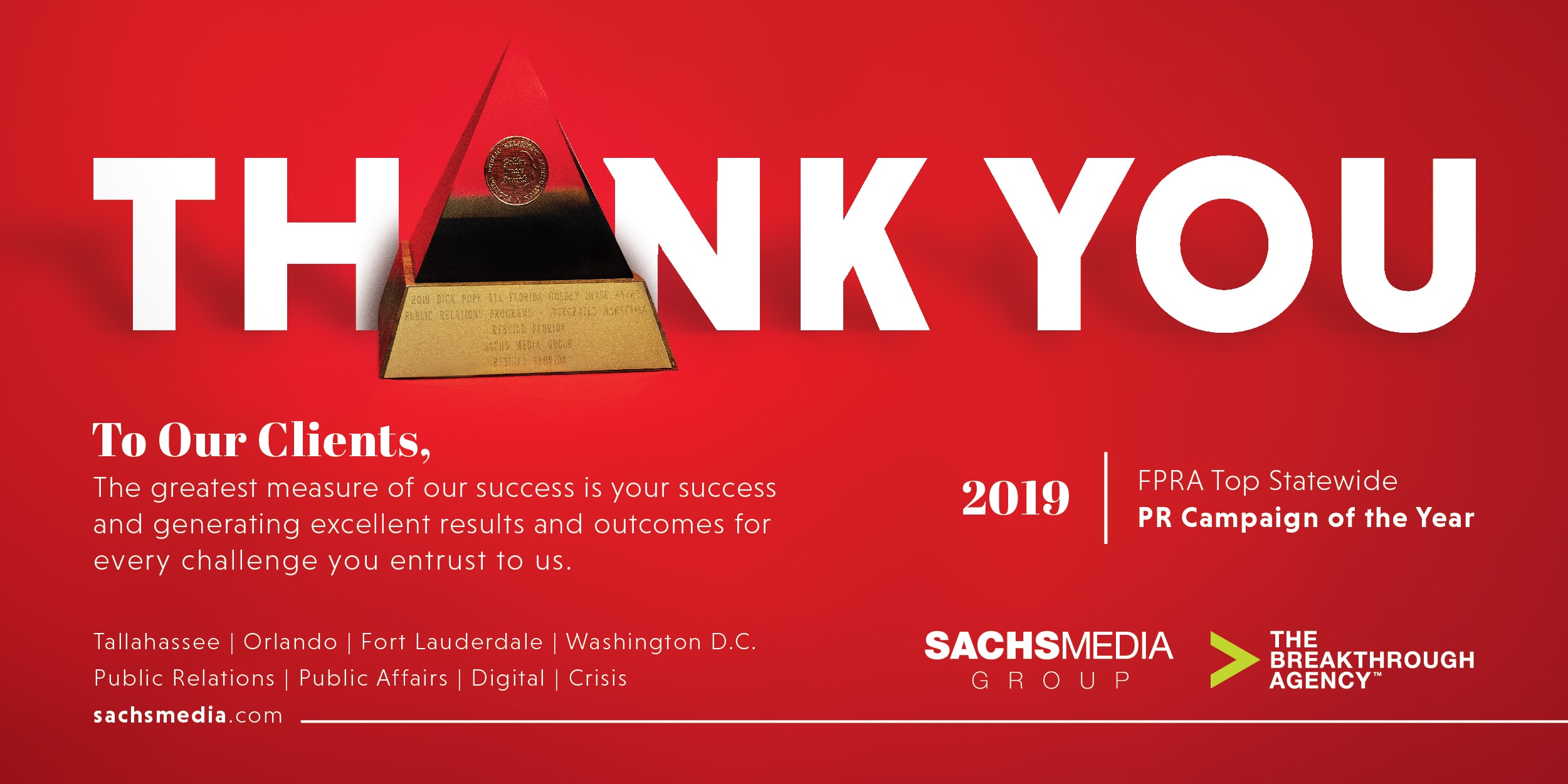 — THE TRAIL —
"Wilton Simpson committee continues raking in cash" via the News Service of Florida — The Jobs for Florida committee raised $372,000 from the beginning of August through Tuesday, according to a list of contributions on the committee's website. The committee also raised $375,000 in June and $246,200 in July, state filings show. Contributions since the beginning of August have included $75,000 from Florida Power & Light, $50,000 from the insurance company FCCI Services, Inc. and $50,000 from the pari-mutuel industry firm Cardroom Tech, LLC, according to the committee website.
"Xavier Suarez nets more than $100K at fundraiser for mayoral run" via Ryan Nicol of Florida Politics — Miami-Dade County mayoral candidate Suarez says he earned more than $100,000 at a fundraiser held shortly after he announced his campaign. That fundraiser took place in late August at the home of big-time Miami-Dade developer Wayne Rosen and his wife, Eve. Suarez collected money through his political committee, Imagine Miami PAC. Suarez currently serves on the Miami-Dade County Commission. He was also the first Cuban American Mayor of Miami. Among the guests at the Suarez fundraiser were former state Sen. Miguel Díaz de la Portilla, Homestead Councilwoman Patricia Fairclough, and former Miami Vice Mayor Rosario Kennedy.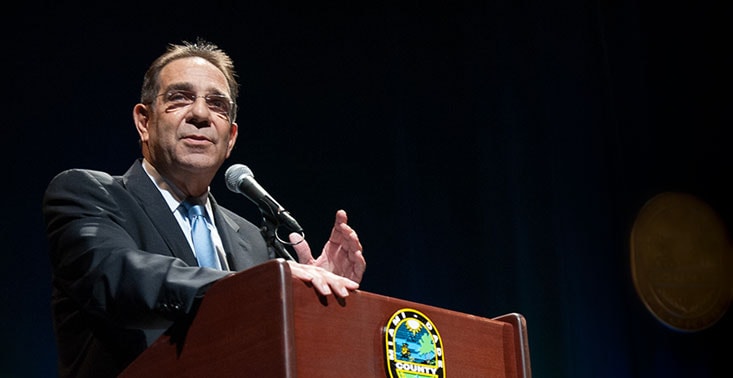 "Rick LoCastro jumps into hot Collier Co. commission contest" via Jacob Ogles of Florida Politics — LoCastro, now president of RJL Consulting, touted years of service in the Air Force, where he retired as a colonel, an in Southwest Florida business. "There's no question our community is amazing, but we need to ensure we take experienced and proper steps to keep it that way," the Marco Island Republican said. "I've had the privilege of developing leadership and problem-solving skills throughout my extensive military and business career, and I look forward to dedicating myself to the Commissioner position and the many challenges and opportunities in District 1 and all of Collier County." The seat has proven a draw since 20-year County Commissioner Donna Fiala announced she would not seek reelection,
"Fredd Atkins runs for Sarasota County Commission in different political environment" via Jacob Ogles of Florida Politics — Atkins filed as a candidate in District 1, where the Democrat presumably will challenge incumbent Republican Mike Moran. "I just believe this is a tremendous, historical opportunity to elect me as the first Democratic county commissioner in over 50 years," Atkins said. Atkins lost to Moran in a countywide vote in 2016. But his most recent political move comes as voters prepare for the first election since approving single-member voting. He also jumps in just as Commissioners plan to redraw county districts, an outward response to the single-member switch. It could be that Atkins doesn't live in District 1 come candidate qualifying, but he still expects to run.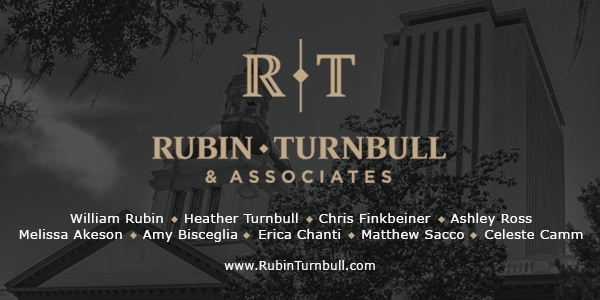 — LOCAL —
"Feds to recoup $412 million in Medicaid money" via Christine Sexton of the News Service of Florida — Miami's Jackson Memorial Hospital received hundreds of millions in Medicaid dollars that it shouldn't have between 2010 and 2014. Now the federal government wants the money back. A new audit issued by the U.S. Department of Health and Human Services Office of Inspector General contends the public hospital erroneously claimed $686 million in Medicaid costs, of which $412 million was paid with federal funds. Auditors recommended that the state advise Jackson Memorial "to establish procedures" to return the federal share of the money. Most of the erroneous payments — $347.5 million — stem from claiming ineligible medical expenses for such things as providing non-emergency care to patients who did not legally reside in the United States and delivering outpatient care to prisoners.
"Parkland defense wants prosecutors removed" via the Associated Press — Attorneys for 20-year-old Nikolas Cruz say in a court motion that Broward State Attorney Michael Satz has informed them he will consider no evidence, known as mitigation, that would argue against capital punishment. The motion says Satz has also compared Cruz to serial killer Ted Bundy, who was executed in Florida in 1989. Satz's office says he will respond in a court filing. A status hearing is set Monday.
"Hillsborough's transportation tax has a new opponent: the Florida House" via Caitlin Johnson of the Tampa Bay Times — A lawyer for the chamber has filed a brief in support of a lawsuit that seeks to overturn the tax and is set to go before the Florida Supreme Court. House General Counsel Adam Tenanbaum asked the court to reverse a lower-court ruling and eliminate the tax, along with the charter amendment that authorized it. Hillsborough voters approved the amendment in November. In separate lawsuits, Hillsborough resident Bob Emerson and Hillsborough County Commissioner Stacy White argued that the tax is unconstitutional and usurps power from the County Commission.
"TECO customers could see lower electric bills" via the News Service of Florida — The utility made filings with the state Public Service Commission that take into account expenses such as fuel costs for power plants. If the regulatory commission approves, the utility said residential electric bills would drop about 1 percent next year. For a residential customer who uses 1,000 kilowatt-hours of electricity a month — a standard industry benchmark — that would translate to a $1.06 reduction, the utility said. Fuel costs make up about a quarter of Tampa Electric customers' monthly bills.
"Village to limit fertilizer use" via Kevin Wadlow of the Florida Keys News — Islamorada Village Council passed the first reading of a landscape ordinance that would prohibit the use of fertilizers containing nitrogen and phosphorus within 15 feet of a waterway or shoreline, and in an overall restricted period from June 1 to Sept. 30. "We have dozens and dozens of waterways, canals and basins that can be affected by nutrients," Kelly Cox, an Islamorada resident, told council members. "We need to concentrate on what we can do as a community to set the gold standard for water quality." Another section of the proposed ordinance, likely to have its second reading Sept. 19, would ban the dumping of grass clippings or "vegetative debris" into a canal or water body.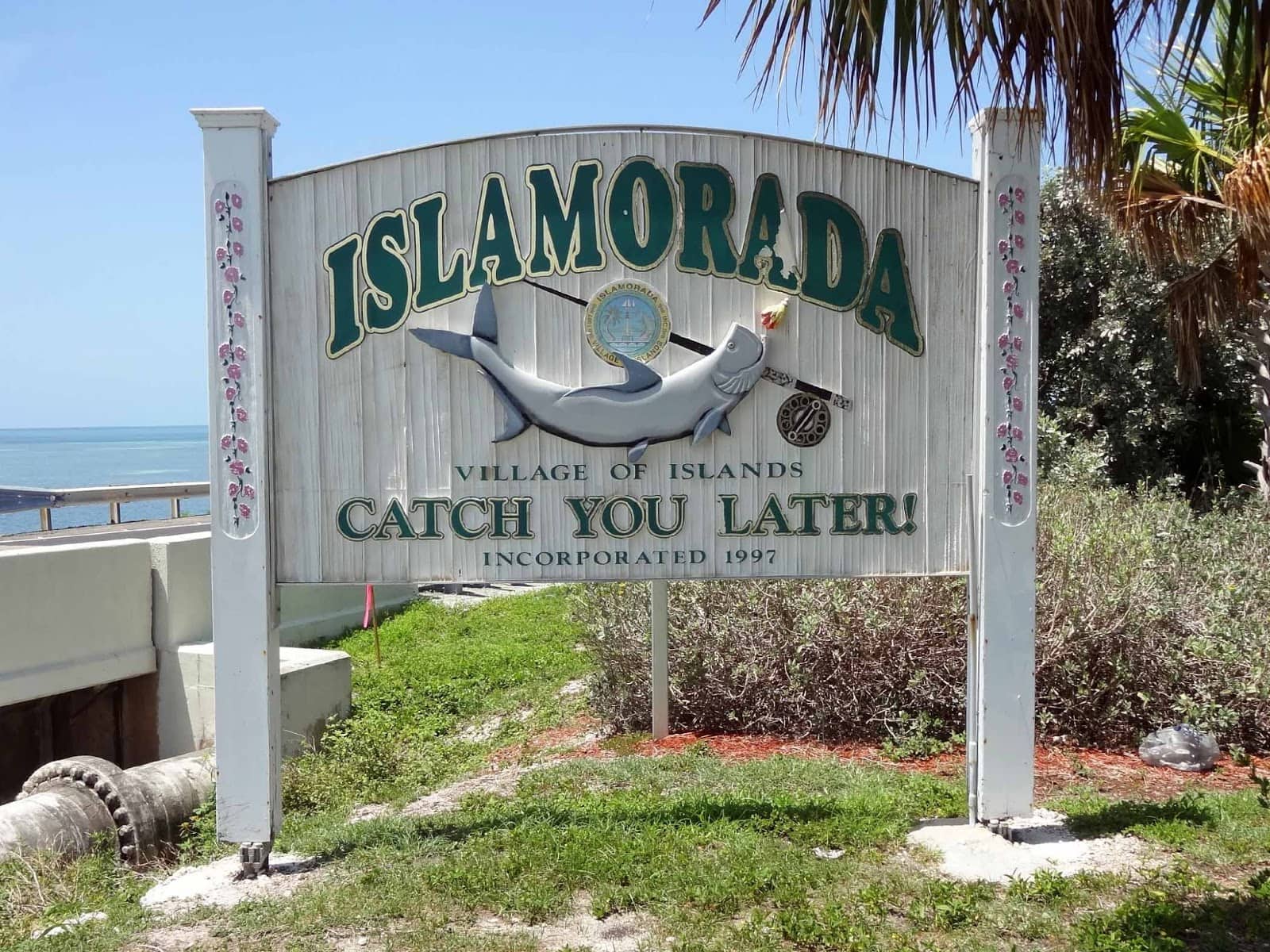 "Florida State head coach Willie Taggart clarifies hydration comments" via Curt Weiler of the Tallahassee Democrat — Ahead of Wednesday's practice, Florida State head coach Taggart clarified his hydration comments that have gone viral this week. The FSU head coach unexpectedly addressed the media before practice after a comment he made while on his weekly talk show regarding the importance of hydration leading up to games … "It was hot, and we talked about it as a staff and our medical staff just talked about how we can be on our guys as coaches early in the week about hydrating and doing it early in the week," Taggart said.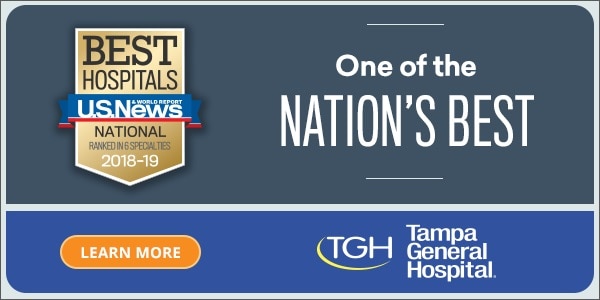 — OPINIONS —
"China is showing its true nature in Hong Kong. The U.S. must not watch from the sidelines." via Marco Rubio for the Washington Post — What began as a protest against an unjust extradition bill backed by China has now become a fight for Hong Kong's autonomy and future. The United States and other responsible nations are not watching from the sidelines. The extradition bill is only the latest example of China's many broken promises to the Hong Kong people and the world. The world ignores these warning signals at the peril of the Hong Kong people and the hundreds of thousands of foreigners — including roughly 85,000 U.S. citizens — living in the city. China's leaders today are using the same messaging playbook that they have followed since they intervened in North Korea in 1950. We were surprised then; we should be prepared now.
"Why is the Russian meddling in 2016 such a big secret? I'm not allowed to say." via Stephanie Murphy for The Washington Post — In May, other members of Florida's congressional delegation and I were briefed for 90 minutes in the U.S. Capitol by officials from the FBI and the Department of Homeland Security regarding Russia's interference in the 2016 election. I sought the briefing after then-special counsel Robert Mueller's report showed Russia had probed and even pierced election networks in Florida, among the most closely contested states in U.S. politics. Much remained unknown. What I do know, I can't talk about. Why that's the case is itself a mystery. The Mueller report noted Moscow's meddling, and Florida was a target. The fact that Florida's election infrastructure was specifically — and successfully — targeted wasn't made public until about three years after the fact.
"Gov. DeSantis proved himself a steady, strong leader in his first hurricane" via Sun Sentinel editorial board — This is how government is supposed to work. There's no handbook on how to do it. But DeSantis, a former prosecutor, Navy veteran and Harvard-educated lawyer, was prepared, and he made a strong impression on county emergency managers who are on the front lines of response and recovery.
"We can fix our broken child welfare system before another precious life is lost" via Lori Berman and Chris Latvala for the South Florida Sun-Sentinel — Today (September 4) marks one year since the tragic death of a 2-year-old boy in Largo, Florida. Florida's child welfare system was responsible for keeping Jordan Belliveau safe, but unfortunately, caseworkers missed too many warning signs. His story has put the spotlight on the fact that our child welfare system is broken and must be fixed before more precious lives are lost. We have joined together to address this critical problem by supporting "Jordan's Law." It's a bill that would reform Florida's broken child welfare system. We are introducing this measure because we believe that keeping our most vulnerable children safe is our duty and utmost responsibility.
"Should polls be trusted? Yes … and no." via Noah Pransky of Florida Politics — Horse race polls are wildly misinterpreted by news anchors, panel analysts, and the millions of social media junkies who get their daily fixes of political discord from Facebook or Twitter. It's not that polls are inaccurate or failing us; it's that we're failing to understand what the data means. Frankly, most people are simply lousy at math; that includes journalists who, unintentionally, tend to exaggerate the importance of individual polls. As it turns out, most polls provide very accurate information — and that includes during the 2016 presidential election — but it's important to recognize why our takeaways from that information can be so inaccurate.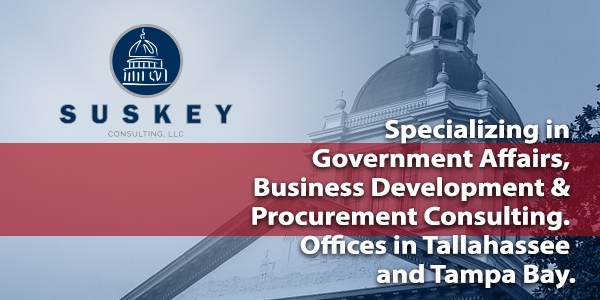 — MOVEMENTS —
"He can only drive 55? Telling details emerge on 1st DCA applicants" via Jim Rosica of Florida Politics — One of the candidates to be an appellate judge in Tallahassee was involved in some of the first litigation over Everglades preservation. Another got a client off the hook for "an eight-figure sum." Yet another would check his grocery receipts to make sure he was rightly charged for every item, and never went over the speed limit. Those just a few tidbits from the public comment file made available this week by the 1st District Court of Appeal's Judicial Nominating Commission.
"Meet Karen Woodall, a lobbyist for good" via Julie Hauserman of Florida Phoenix — She's been lobbying for the poor at Florida's Capitol for nearly four decades. She spends her days unraveling the arcane ways that these politicians devise to punish the poor. Unfailingly polite, whip-smart, and creative, Woodall is currently executive director of the Florida Center for Fiscal and Economic Policy, which works on budgeting issues. "The budget is a blueprint for our priorities," Woodall told the Phoenix's Michael Moline when he was a reporter for the website Florida Politics. In an interview with reporter C.D. Davidson-Hiers earlier this year, Woodall asked a question no one should have to ask: "Feeding hungry children should be a no-brainer, right?"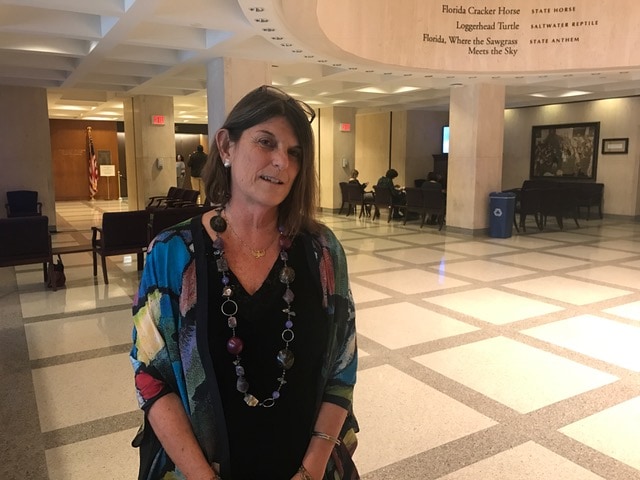 "Personnel note: Pepper Uchino named FSBPA President" via Drew Wilson of Florida Politics — The Florida Shore and Beach Preservation Association has tapped Uchino to serve as its next president. FSBPA Chair Gary McAlpin announced the hire last month, touting Uchino's professional and educational background as a solid fit for the association. Uchino is an alumnus of the University of Miami, where he earned his law degree as well as a master's degree from the Rosenstiel School of Marine and Atmospheric Sciences. His experience in Florida politics includes working as the staff director and attorney for the Florida Senate Committee on Environmental Preservation and Conservation, a position he held from 2009 through 2015. Most recently, Uchino had a successful career in state-level lobbying.
New and renewed lobbying registrations:
Tasha Carter: Department of Financial Services
Michael Corcoran, Jeffrey Johnston, Anita Berry, Matt Blair, Amanda Stewart, Corcoran & Johnston: Restoration Association of Florida
Anna Walker Higgins, Walker Strategies: Florida Former Spouses Right to Retire
Jon Johnson, Johnson & Blanton: Florida Supportive Housing Coalition
RJ Myers, Suskey Consulting: Hyperloop Transportation Technologies, Jackson County Board of County Commissioners
Clayton Osteen, Cotney Construction Lobbying: Florida RACCA
Marco Paredes, Stearns Weaver Miller Weissler: On Top of the World Communities
Robert Schenck, The Legis Group: Adams Sanitation
— ALOE —
What Michelle Todd is reading — "As UCF football popularity surges, AD Danny White considers expanding stadium" via Matt Murschel of the Orlando Sentinel — "I've had meetings about it this week," White said of stadium expansion leading up to the season opener against Florida A&M. "We're very serious about it, and we don't know yet timing-wise and we're still building a waiting list [for season tickets] and assessing what that demand is." Much of the demand comes for UCF's student population, many of whom have been turned away from home games because of the lack of seating. It's a concern for White. "We know there is a whole lot of demand for our students," added White. "I hate the fact that … we're going to turn away thousands of students. We had to do it every game last year."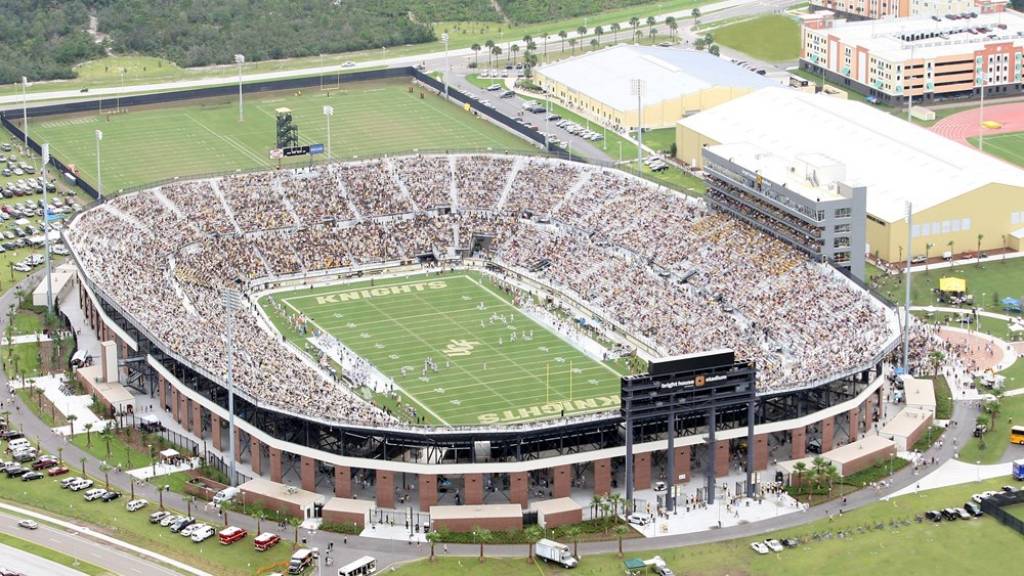 — MT. RUSHMORE —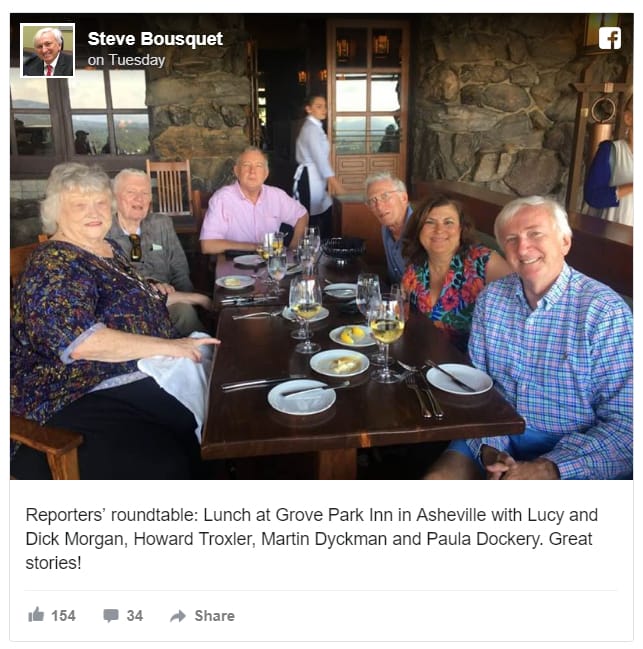 — HAPPY BIRTHDAY —
Best wishes to our friend, Valerie Wickboldt, communications director to the Florida Department of Revenue. Also celebrating are U.S. Rep. Alcee Hastings and former Rep. Patrick Henry.
___
Sunburn is authored and assembled by Peter Schorsch, Phil Ammann, Jim Rosica, and Drew Wilson.