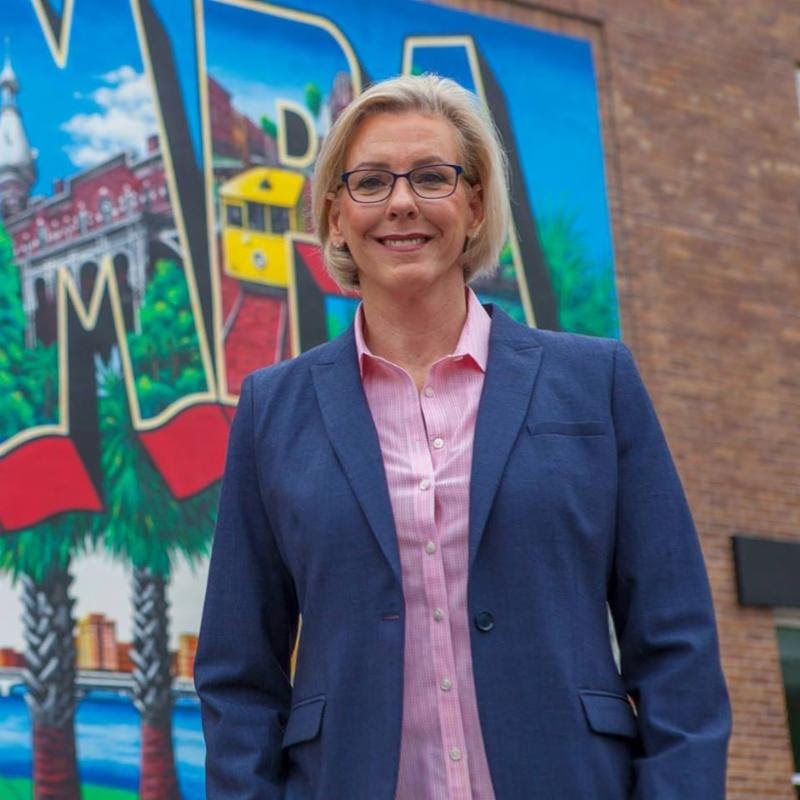 She's also proposing more help for low-income residents.
Tampa Mayor Jane Castor is officially withdrawing consideration for a controversial alternative water supply proposal popularly referred to as toilet to tap.
In a letter to the City Council on Thursday, Castor said she is removing a $300 million request that's part of a broader $3.2 billion water and wastewater master plan that would have funded potable water supply alternatives. That includes the Tampa Augmentation Project (TAP) that recycles wastewater into potable drinking water.
"While my concerns for the community continue for the need and sense of urgency to supply our customers with an environmentally sustainable, high quality, and cost-effective water supply into the future; it is important to move forward with PIPES (Progressive Infrastructure Plan to Ensure Sustainability) Program for all the demonstrate reasons, citywide," Castor wrote.
The TAP program is a holdover priority from former Mayor Bob Buckhorn's administration that has been getting pushback from the current City Council. Tampa currently gets its water supply from Tampa Bay Water along with other municipalities in the region.
The TAP program would provide some autonomy for Tampa's own water supply, but critics worry that would come at the risk of Tampa Bay Water and its other members.
While Castor is removing the proposal as part of the PIPES program for now, she's not dismissing its possibility in the future.
"Consideration of alternative water sources is not a matter we can afford to postpone given the expected increases in Tampa's population and the desire to provide water at cost-efficient rates," she wrote.
As a result of the PIPES Program, the city is anticipating a gradual increase in water and stormwater fees. Under the city's current fee structure, the combined bill for both is on average a little over $40, that's just more than half the average fees charged in peer cities in the region. Under the city's proposed fee increases, Tampa won't exceed the peer city average until 2027, and that's assuming other governments don't also raise fees.
Still, Castor also recognized the need to help low-income residents absorb cost. In her letter, she also recommends enhancing the city's Customer Assistance Program. Under the existing program, residents earning 30 percent of the current area median income who are disabled or senior citizens can pay a reduced water rate.
Castor is proposing maintaining that income threshold, but eliminating the senior or disabled qualification. The change would go from affecting nearly 7,000 households to nearly 29,000.
Tampa City Council is set to discuss the water plan at its public meeting Thursday night for a final hearing on the PIPES Program.