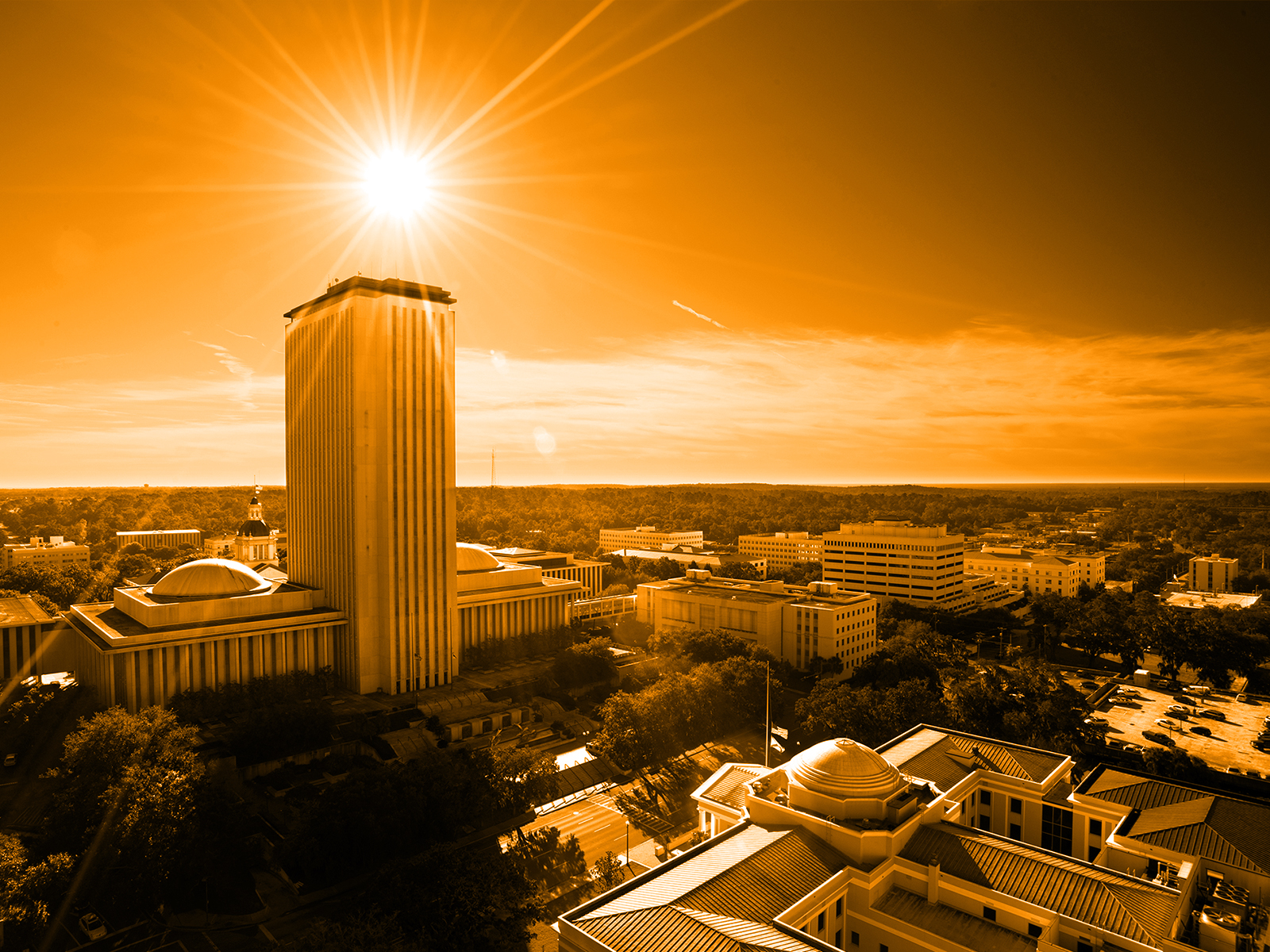 Start your morning with the best in Florida politics.
The latest on TS 9 — National Hurricane Center forecasters expect Tropical Storm Humberto to form off Florida's east coast late Friday or early Saturday. It could make landfall Saturday afternoon in Central Florida.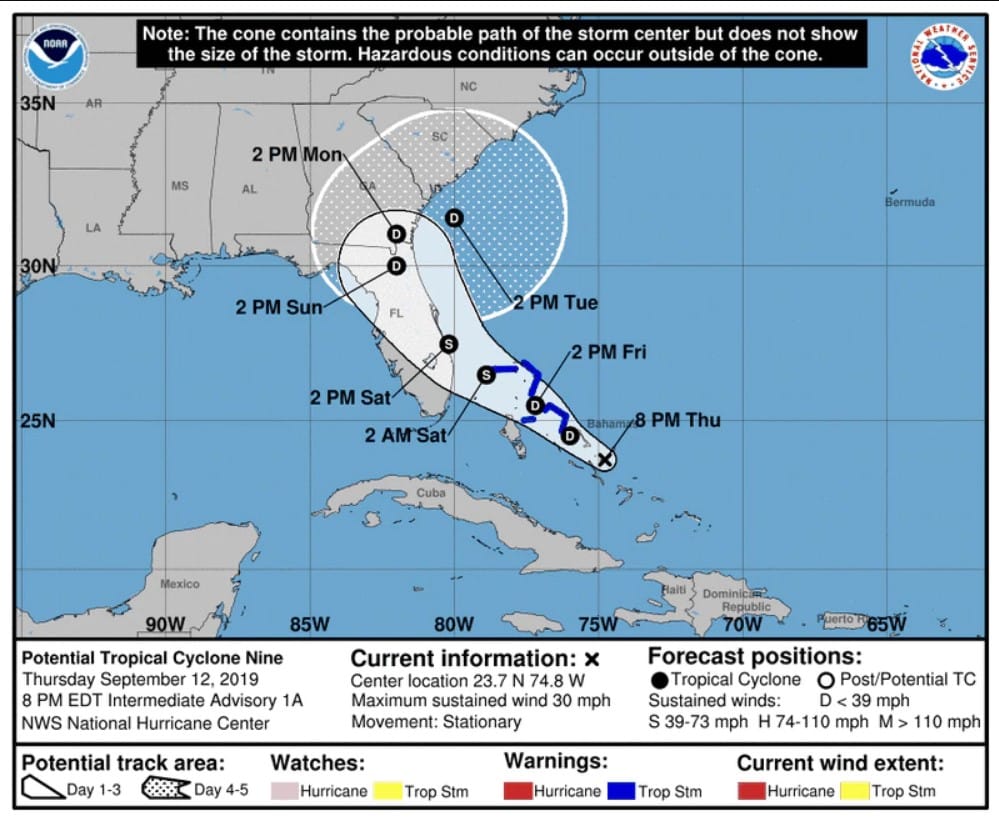 As of 11 p.m. Thursday, the so-called "Potential Tropical Cyclone Nine" was located about 320 miles southeast of Freeport in the Bahamas with maximum sustained winds of 30 mph. If sustained winds reach 39 mph, it becomes Tropical Storm Humberto.
"The disturbance has been meandering over the southeastern Bahamas. However, the system is expected to move slowly northwestward on Friday, and continue that motion through the weekend," the NHC said. "On the forecast track, the system is anticipated to move across the central and northwestern Bahamas on Friday, and along or over the east coast of Florida on Saturday."
___
"Justices Barbara Lagoa, Robert Luck tapped for federal appellate posts" via Jim Rosica of Florida Politics — President Donald Trump "announced his intent to nominate" Lagoa and Luck, both new Florida Supreme Court justices, to fill two openings on the 11th U.S. Circuit Court of Appeals. The circuit hears appeals of federal cases from Alabama, Florida and Georgia. Each has served only roughly eight months on the state's highest court, having both been appointed this January by Republican Gov. Ron DeSantis. Just as DeSantis recently remade the Supreme Court by replacing three retiring liberal-leaning justices, Trump is similarly stocking the federal judiciary with conservatives. Trump "demonstrated great judgment in nominating Justices Lagoa and Luck," DeSantis said in a statement.
— SITUATIONAL AWARENESS —
—@marcorubio: Just spoke to @realDonaldTrump on #Venezuela It's true he disagreed with some of the views of previous advisor. But as he reminded me it's actually the DIRECT OPPOSITE of what many claim or assume. If in fact the direction of policy changes it won't be to make it weaker
—@realDonaldTrump: In fact, my views on Venezuela, and especially Cuba, were far stronger than those of John Bolton. He was holding me back!
—@katiecouric: "When we see AR-15s being used against children- hell yes, we're going to take your AR-15, your AK-47." — Beto O'Rourke #DemDebate
—@MattWalshBlog: Kamala [Harris] is drunk as hell. Bernie [Sanders] lost his voice from shouting. [Andrew] Yang is throwing money at the crowd. Now THIS is a debate. #DemDebate
—@krystalball: Kamala trying so hard to recreate the first debate moment … and it ain't happening. #DemDebate
—@MichaelSteele: Ok @JulianCastro with the cheap shot at @JoeBiden was unnecessary and rude. The rehearsed put down "are you forgetting what you said two minutes ago?" is beneath you, sir. #Solame. Don't believe me? Just listen to the boos. #DemDebate
—@RepMattGaetz: Andrew McCabe repeatedly lied under oath and attempted a coup against @realDonaldTrump. He deserves to be charged, convicted, and jailed. #DrainingTheSwamp
—@GovRonDeSantis: Today, I was proud to be with @BassProShops founder Johnny Morris for the launch of Anglers for the Bahamas — a recovery effort to raise significant funds to assist the people of the Bahamas in their time of need.
—@fineout: Trying again. South Fla. state rep
Tweet, tweet:
Forget about us being on two different sides of the aisle, and forget about @AmericanAir losing my luggage 🙄. The priority for today was catching up with @marcorubio to thank him for working to make sure we are good neighbors to our Bahamian brothers/sisters. #BahamasStrong pic.twitter.com/so536MrD84

— Shevrin "Shev" Jones (@ShevrinJones) September 12, 2019
Tweet, tweet:
Summer is really awesome in Florida pic.twitter.com/5HIOUGjhcM

— Marc Caputo (@MarcACaputo) September 12, 2019
— DAYS UNTIL —
First Interim Committee Week for 2020 Session — 3; "Morning" Joe Scarborough releases "This Ends Badly: How Donald Trump Conned America" — 4; MSNBC hosts candidates event on climate in D.C. — 6; Emmy Awards live on Fox — 9; 850 Hemp Summit begins — 19; "Joker" opens — 21; Triple Force Friday: the next generation of Star Wars products arrives — 21; SNL season premiere with Woody Harrelson — 22; Debut of Breaking Bad movie on Netflix — 28; New season of "The Crown" streaming on Netflix — 35; Florida Chamber Future of Florida Forum begins — 45; Brexit scheduled — 48; 2019 General Election — 53; 3rd Annual Florida Internet and Television FITCon starts — 55; "Frozen 2" debuts — 70; TaxWatch 40th Annual Meeting — 80; "The Rise of Skywalker" premiers — 98; 2020 Session begins — 123; Florida TaxWatch State of the TaxPayer Dinner in Tallahassee — 124; Iowa Caucuses — 143; New Hampshire Primaries — 151; Florida's presidential primary — 186; "Black Panther 2" debuts — 236; 2020 Summer Olympics in Tokyo begin — 315; Florida primaries for 2020 state legislative/congressional races — 347; 2020 General Election — 417.
— TOP STORY —
"Financial picture could lead to budget 'restraint'" via Jim Turner of the News Service of Florida — Amy Baker, who leads the Legislature's Office of Economic and Demographic Research, cautioned that the state's economic stability remains vulnerable to the potential impacts of natural disasters, especially major hurricanes, and outside forces such as escalating trade tensions and global economic downturns. Baker, speaking to a joint House and Senate budget panel, outlined a report known as the Long-Range Financial Outlook, which indicates the state will get about $867 million less in revenue over two years than previously projected. "Even though we do not anticipate a recession, the caveat is that turning points in the economy are very, very difficult to predict," Baker told members of the Joint Legislative Budget Commission.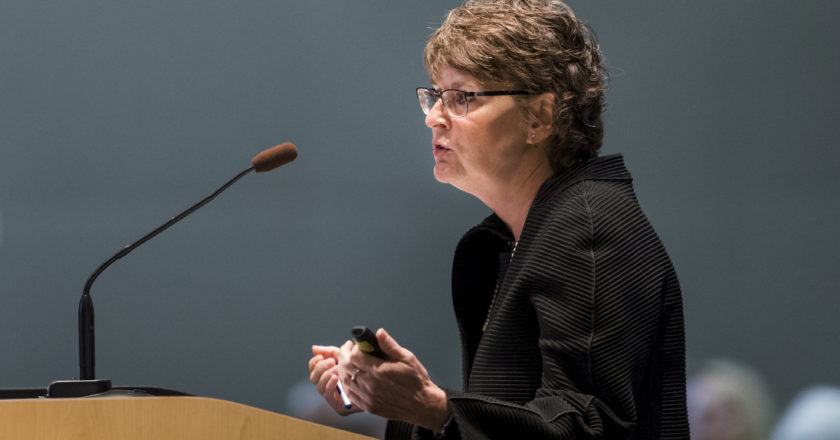 Meanwhile … "Imminent recession? UCF economic forecast says not yet" via Malena Carollo of the Tampa Bay Times — Many fears stem from a particular measure: long-term interest rates dipping below short-term interest rates. This can foreshadow an impending recession, University of Central Florida economist Sean Snaith said, but "it is not a perfect predictor." "It really comes down to U.S. consumers and the position that they're in right now," Snaith said. That position, the report said, is relatively strong. National unemployment was 3.7 percent in July and 3.3 percent in Florida that month; Snaith predicts it will drop to about 2.9 percent nationally by the end of next year. Wage growth is finally catching up after years of little movement, the report said, which means consumers on average also have more disposable incomes right now. Consumer spending is expected to increase by 2.6 percent this year and jump to 3.9 percent by 2022.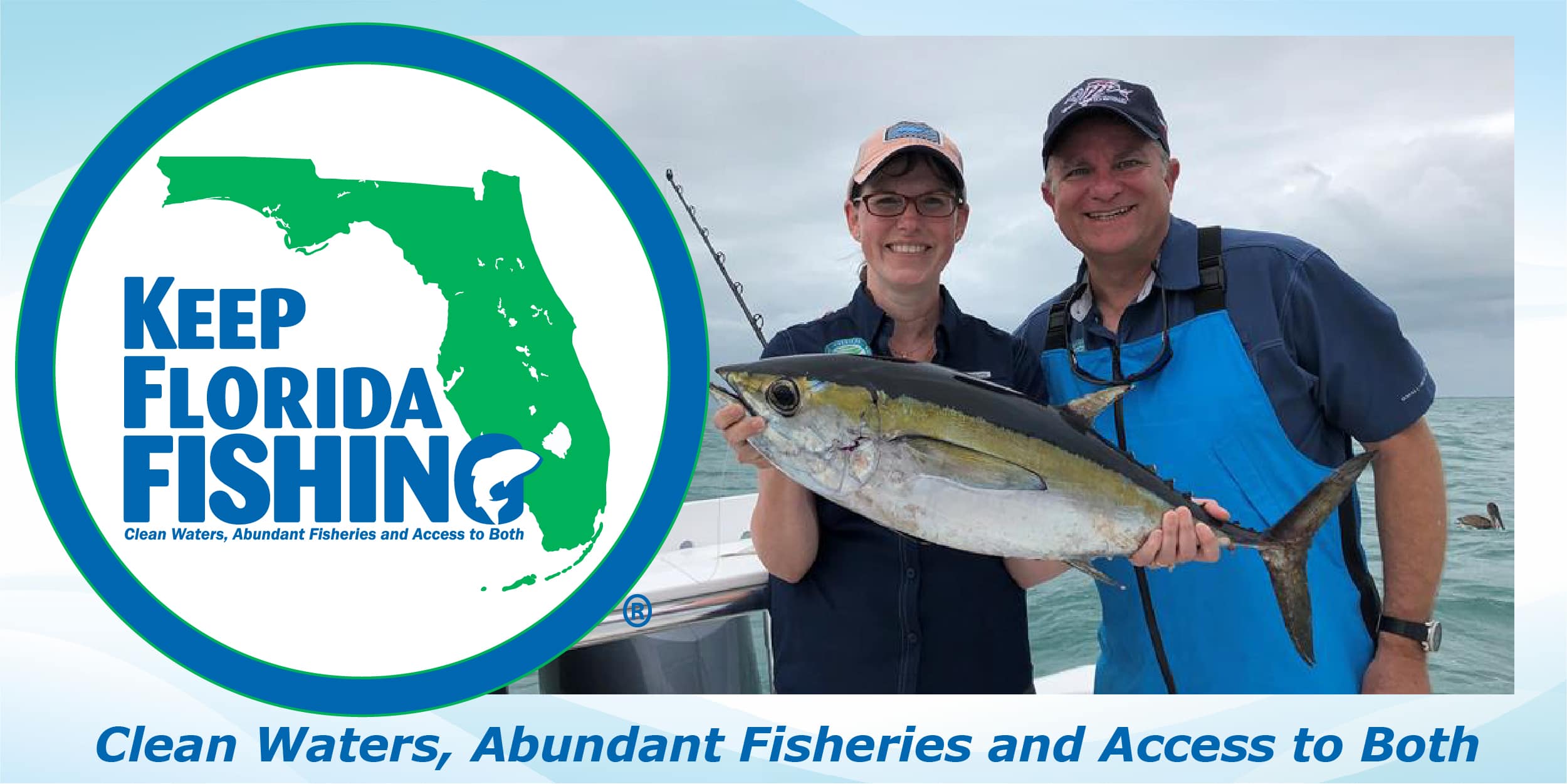 — 2020/DEBATE —
Third Donkey Debate — The field is still too crowded. The debate was too long.
For three hours Thursday night, 10 Democratic Presidential candidates sparred at Houston's Texas Southern University.
The effect was more of a pro-wrestling battle royale.
Everyone got their spots in. And it's questionable how much of it mattered.
Still, a mystery is why entrepreneur Yang, Sen. Amy Klobuchar and others are debating, each with under 5 percent in the polls and still getting precious airtime. 
Is there a scenario where they take off? Where they tangibly move the debate?
Former Vice President Biden, seemed to be taking on water as a candidate; Thursday was no exception. 
For the first hour of the debate, Biden was on the defensive, with U.S. Sens. Sanders and Elizabeth Warren each fragging the former Veep.
One wonders what a debate with the top three candidates in the polls would look like. But clarity on that isn't coming anytime soon. 
The Democratic race — going on almost a year now — in many ways doesn't seem to have started. Indeed, primaries and caucuses are still months away. 
At some point, we wonder whether a culling of the field should be encouraged to reflect the narrowing paths for relevance among those back in the weeds. 
— AG Gancarski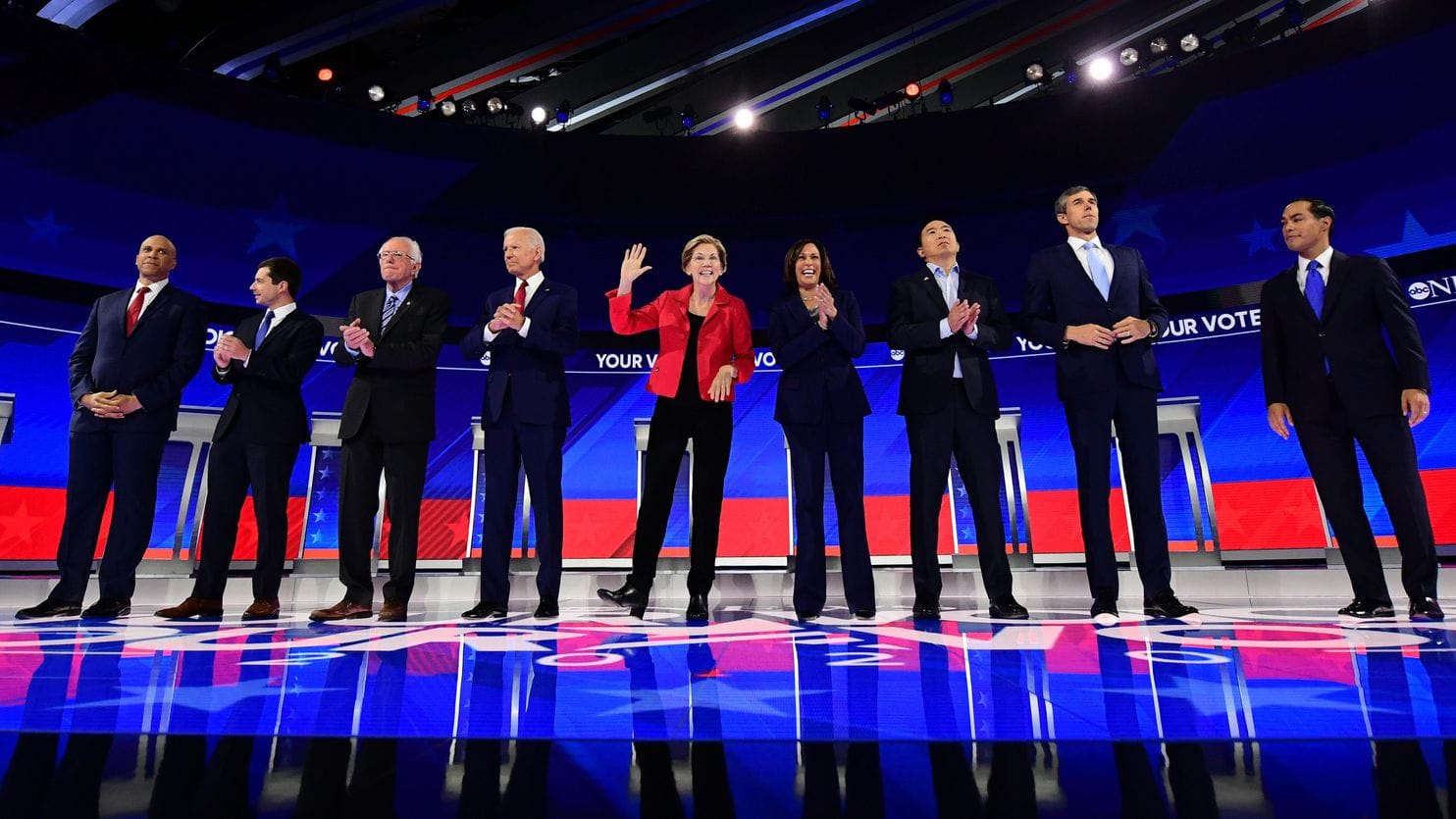 "Democrats go after Joe Biden and also Donald Trump: highlights of the September debate" via Marc Caputo and Nolan McCaskill of POLITICO — With nine other candidates onstage and hundreds in the audience, Harris kicked off the debate by addressing an audience of one: Trump. Harris first said she planned "on spending tonight talking with you about my plans to address the problems that keep you up at night." Biden decided to go on the attack and take on the two primary rivals threatening his first-place status — Sens. Warren and Sanders — over health care, prompting a lengthy debate that pitted the more moderate candidates from the more progressive ones. Former Housing Secretary Julián Castro touched off one of the most aggressive exchanges of the Democratic debate when he attacked former Biden for both his health care plan and then allegedly forgetting what he said about it just moments before.
"CNN Public Editor Daniel Dale's fact-checking mission checks out" via Emily Tamkin of Columbia Journalism Review — In June, CNN hired Dale, a reporter who had become — to the extent possible for reporters — famous, specifically for fact-checking. Soon after, when Trump kicked off his reelection campaign, Dale was on air … "I do have a spreadsheet," Dale said. "And we code it. It's like: date, event, kind of event" … So when Trump says something inaccurate, Dale said he "can just go to the spreadsheet and go to that identifier and look at the count and see how many times it's occurred."
— DATELINE: TALLY —
"With storm brewing, Ron DeSantis urges Floridians to get supplied and stay alert" via Anthony Man of the South Florida Sun-Sentinel — DeSantis is keeping an eye on the potential for storm trouble brewing in the Caribbean that could impact the state, and he urged Floridians to do the same. "I think people should be mindful of what's going on," DeSantis told reporters after an event in Dania Beach where a range of businesses explained what they're doing to help people in the Bahamas recover from Hurricane Dorian. The next named storm would be Humberto. DeSantis said people shouldn't assume a repeat of slow-moving Dorian, which gave Floridians days to prepare.
"DeSantis says he's confident Trump will protect Florida from offshore oil drilling" via Anthony Man of the South Florida Sun-Sentinel — "He's told me he's with us," DeSantis said in Dania Beach after he and business leaders announced additional private-sector relief efforts for people in the Bahamas suffering from the impact of Hurricane Dorian. He said he's spoken with Trump about the opposition from Floridians to offshore drilling. DeSantis said he doesn't want offshore drilling near Florida. "We should have the ban around Florida, for sure."
DJJ launches updated Suicide Prevention curriculum — With September being National Suicide Awareness Month, the Department of Juvenile Justice says it's rolling out its newly updated suicide prevention curriculum for all DJJ and contracted provider staff. "Suicide prevention is an integral part of the work we do at DJJ," Secretary Simone Marstiller said in a statement. "It begins at the first point of contact with a youth, and we continually assess suicide risk." This new curriculum will be phased in over the next few months. What's new: updated components on understanding suicide and terminology, identifying risk factors and warning signs, and learning appropriate ways to talk about suicide and respond.
Assignment editors — The Florida Commission on Ethics will meet, 9 a.m., 1st District Court of Appeal, 2000 Drayton Dr., Tallahassee.
"Bill revives proposal to set up fuel reserve for hurricanes, other disasters" via Ryan Nicol of Florida Politics — Sen. Gary Farmer is bringing back a yearslong effort to devise a potential fuel reserve system that would help fill in the gaps during hurricanes and other disasters. Farmer's legislation (SB 264) follows up similar efforts in both 2018 and 2019. The measure would create a Strategic Fuel Reserve Task Force adjunct to the state's Division of Emergency Management. That task force would then "develop a recommended strategic fuel reserve plan for the state to respond to private and public fuel needs in the event of an emergency or disaster." The plan would be submitted to the Governor and leadership in the Legislature by April 30, 2021.
"Gary Farmer looks to bolster law on safe storage of guns" via Ryan Nicol of Florida Politics — Democratic state Sen. Farmer is looking to expand the scope of a state law regulating safe storage of guns. Currently, state law mandates that a gun owner "who knows or reasonably should know that a minor is likely to gain access to the firearm without the lawful permission of the minor's parent or the person having charge of the minor, or without the supervision required by law," must secure the gun. Gun owners only run afoul of the law if the minor actually gets a hold of the weapon. The minor must also possess the weapon either in a public place or in "a rude, careless, angry or threatening manner." Farmer, of Broward County, would strike those provisions.
"State sues to get back cash from anti-violence program championed by Rep. Kimberly Daniels" via Steve Patterson of the Florida Times-Union — A nonprofit that a Jacksonville lawmaker helped land a $1 million state contract to run a youth program against gun violence is being sued for not delivering on its commitment. And completely separately, that lawmaker, state Rep. Daniels, is being sued by a former aide who says the nonprofit's leader was Daniels' boyfriend and wielded undue influence in her office. The overlap between the cases could pose political headaches for Daniels as the lawsuits unfold, when taxpayer-funded attorneys could be arguing opposite sides of the cases. SCLC World Wide Inc., an organization run by a one-time Miami-Dade mayoral candidate, Gary Johnson, was paid about $250,000 upfront to launch programs in Duval County and three other communities statewide.
Randy Fine bill creates IRL Matching Fund — Fine's first bill for 2020 (HB 153) is the "Indian River Lagoon (IRL) State Matching Grant Program," with an appropriations request of $50 million to fund the first year of the program. "There is no more important issue to the future of the central East Coast of Florida … than saving the Lagoon," Fine said in a statement. The solution includes getting "vulnerable areas off septic systems and upgrading our municipal wastewater systems." He added, "Illegal sewage spills remain a crisis across our state, and I look forward to announcing additional legislation." A Senate companion bill is anticipated soon.
"Lawmaker seeks to raise age for vaping, smoking" via Christine Sexton of the News Service of Florida — A state House member wants to increase the legal age for vaping and smoking tobacco from 18 to 21 in Florida. "As a mother of five myself, with children in both middle school and high school, this issue is alarming and urgent. Precious lives are at stake," state Rep. Jackie Toledo said. "I believe there is no debate here. Keeping our children safe is paramount and something everyone should support. Failure to do so will bring tragic consequences. How many more deaths will it take?" Toledo's announcement came after Trump's administration said it intends to finalize a policy that would ban flavored e-cigarette products, that appeal to young people.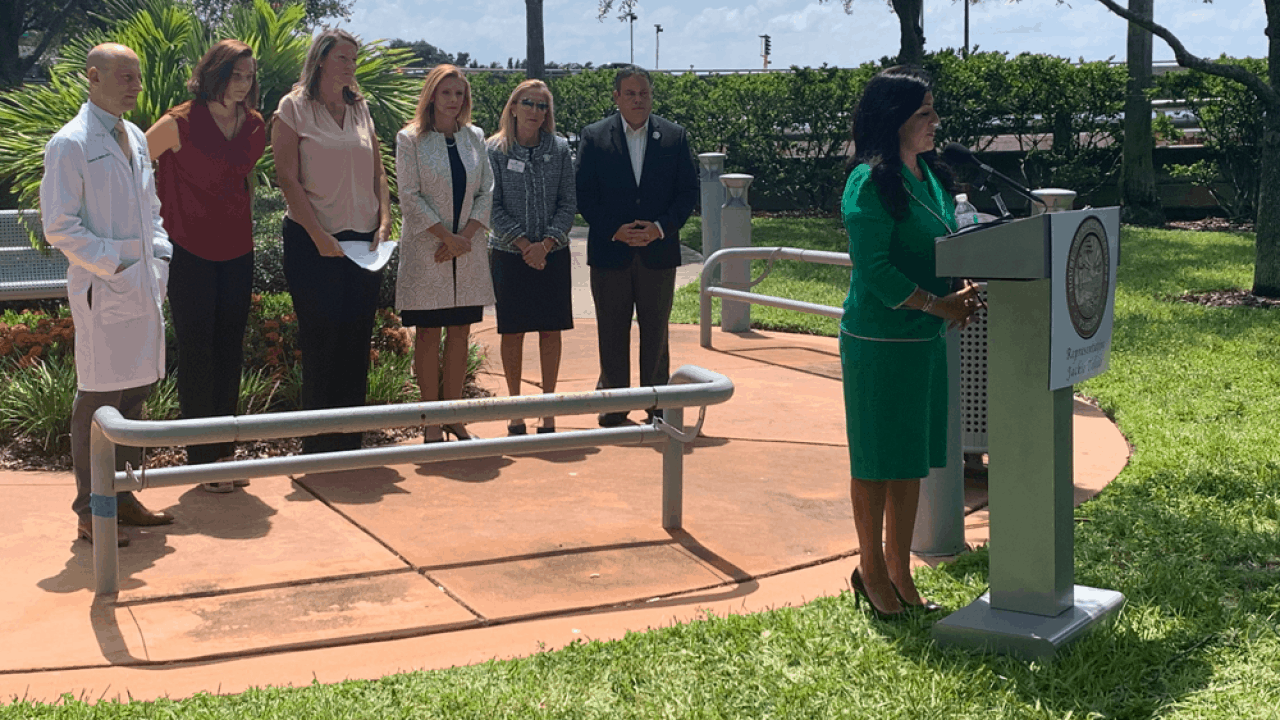 Legislation would provide schools access to more federal funding for health services — Florida schools could see millions in additional federal dollars for school-based health services — including mental health screenings, diagnoses and treatment — according to a news release from the Florida Policy Institute (FPI). "Students are better learners when they are healthy; ensuring that schools can provide Florida children with critical health care services could reduce absenteeism and help improve educational outcomes," said Sadaf Knight, CEO of FPI. Among other things, the bills (HB 81/SB 190) update current law to increase the federal match provided to children with disabilities who have an individualized education plan.
"Florida Council of 100 releases blueprint for improving schools" via Drew Wilson of Florida Politics — Florida school grades are rising, and the high school graduation rate is at an all-time high, and while The Florida Council of 100 says state schools are in good hands with Gov. Ron DeSantis and Education Commissioner Richard Corcoran, there's always room for improvement. The group of business, civic and academic leaders, released The Horizons 2040 Project: Grades PreK-12 Thursday outlining how the Sunshine State can keep up the trend over the next 20 years. "We realized the need for a long-term approach that builds on the state's five-year strategic plan,'' former Council Chair Rhea Law said. The report highlights five avenues for improvement: supporting teachers; empowering students; remaining committed to high-quality standards; expanding PreK, and implementing mastery-based education.
"State not tracking teachers with guns" via News Service of Florida — The Florida Department of Education was unable to confirm an independent survey that found seven of the state's 67 school districts have approved or would consider arming classroom teachers under a controversial school "guardian" program. DOE spokeswoman Cheryl Etters said the state agency had not collected information from school districts on whether they plan to allow classroom teachers to participate in the guardian program, which authorizes specially trained school personnel to bring guns to schools. The survey of school officials conducted by The Wall Street Journal found that only the Bay, Gilchrist, Lafayette, Levy, Okeechobee, Putnam and Suwanee county school districts were open to allowing specially trained teachers with guns are in rural counties.
Supreme Court opinion watch — There were no opinions released Thursday by the Florida Supreme Court.
— AFTER DORIAN —
DeSantis helps launch 'Anglers for the Bahamas' — DeSantis joined Bass Pro Shops founder and conservationist Morris in Dania Beach for the debut of "Anglers for the Bahamas" — an effort to support the people of the Bahamas in the aftermath of Hurricane Dorian. "I'm proud to be with Bass Pro as they launch recovery efforts and raise significant funds to assist the people of the Bahamas," DeSantis said. The Governor has also worked closely with Ambassador John Rood, a former ambassador to the Bahamas during the George W. Bush Administration, to further advise on Dorian relief efforts.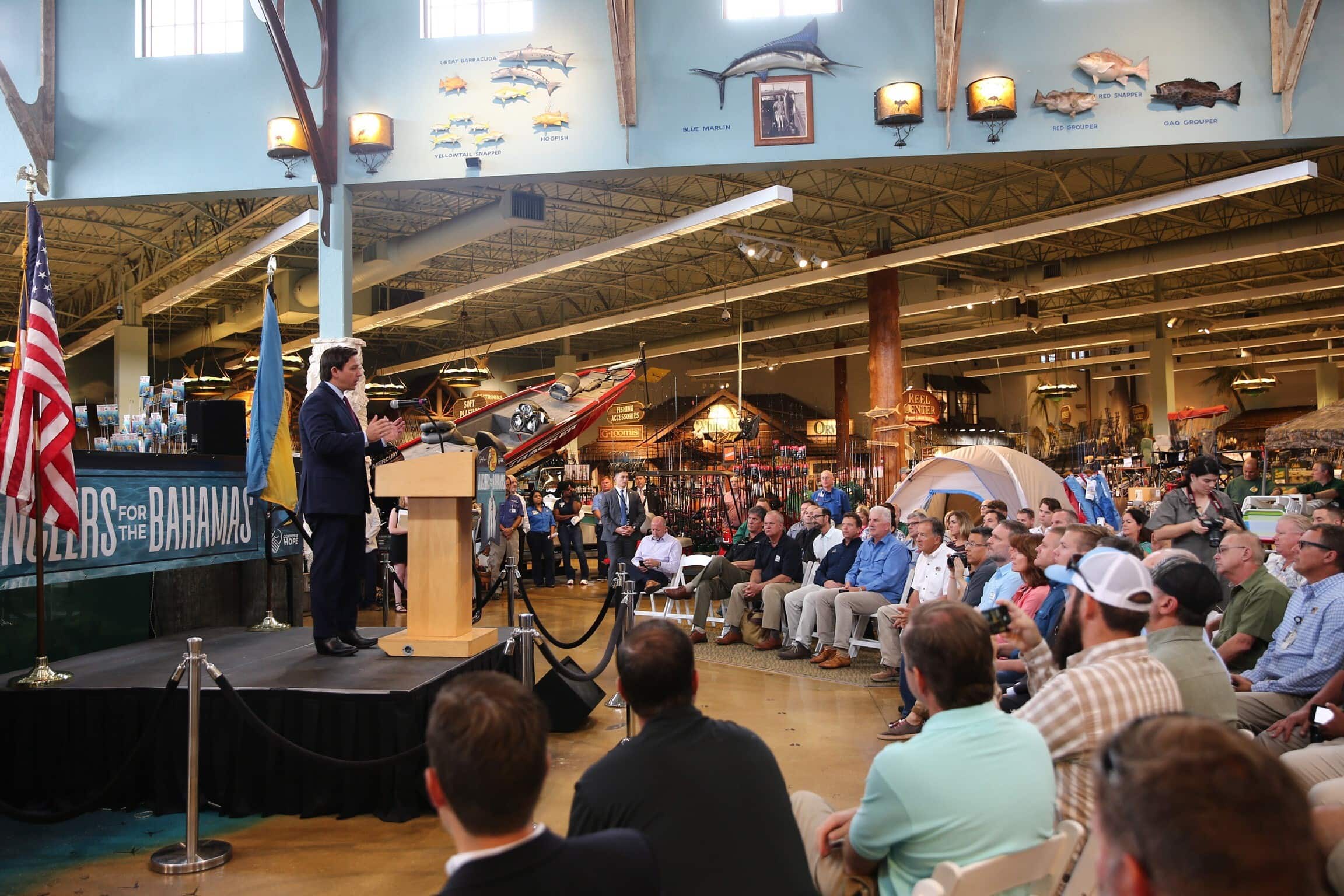 "U.S. government to spend another $4 million on Hurricane Dorian relief in the Bahamas" via David Smiley, Alex Daugherty and Jacqueline Charles of the Miami Herald — U.S. Agency for International Development Administrator Mark Green said the department is contributing roughly $4 million more toward efforts to provide shelter, food, medicine and water to Bahamians on Grand Bahama and the Abaco Islands. "I think a lot of [the additional support] will be around shelter," Tim Callaghan, the head of the 100-person U.S. Disaster Assistance Recovery Team deployed to the Bahamas, told the Miami Herald. "There's bad weather coming the next couple of days. The ability to even start to try to help people repair homes … is critical. You want to do that as quickly as you can because the next two months, the chance of rain is still out there."
"Hurricane Dorian: Erick the barber lost his arm, his mom, his castle. But he survived to tell the tale." via Lulu Ramadan of the Palm Beach Post — Throughout the Abacos islands, Bahamians spoke of "Erick the barber," the man whose outstretched left arm was sliced off by plywood while he clung to his elderly mother in Hurricane Dorian's surging waters, sending his limb and his mom out to sea. On an island with no cellphone reception, ravaged by the most powerful cyclone in the nation's recorded history, word of Erick the barber and his mangled arm and his dead mom spread like folklore, with each man telling a different version. In the end, the story of Erick the barber, Erick Auguste, is the story of tragedy and resiliency, a storm's savagery and how family and strangers came together to save one man's life.
— STATEWIDE —
"Judge refuses to issue stay in felons' voting case" via News Service of Florida — A federal judge in Tallahassee has turned down Gov. DeSantis' request to put on hold a challenge to a new state law carrying out a constitutional amendment that restored voting rights to felons who have completed their sentences. The Republican governor and Secretary of State Laurel Lee this week asked U.S. District Judge Robert Hinkle to put the federal lawsuit on hold while the Florida Supreme Court considers a related case. Hinkle denied the request Wednesday. DeSantis' attorneys asked Hinkle last month to dismiss the federal lawsuit. A short time later, they sought guidance from the Florida Supreme Court about whether the law correctly carries out the amendment. The state court will hear arguments in the case Nov. 6.
"Stone crab landings hit bottom" via Sue Cocking of National Fishermen — The season from Oct. 15 to May 15, 2019, saw its lowest landings in history — about 1.9 million pounds. The likely blame goes to a whole host of environmental factors, including a stubborn two-year red tide bloom along the southwest Florida coast; the Category 5 fall blitzkrieg by Hurricane Michael in the panhandle; and the hangover from Hurricane Irma's 2017 raking of the Keys' fertile bay bottom. But stone crab wholesale value skyrocketed to a record $30 million, fueled by strong consumer demand in a robust U.S. economy that kept trappers working despite meager harvests. Forecasting the outcome of the 2019-20 season is anybody's guess, says 50-year industry veteran Gary Graves.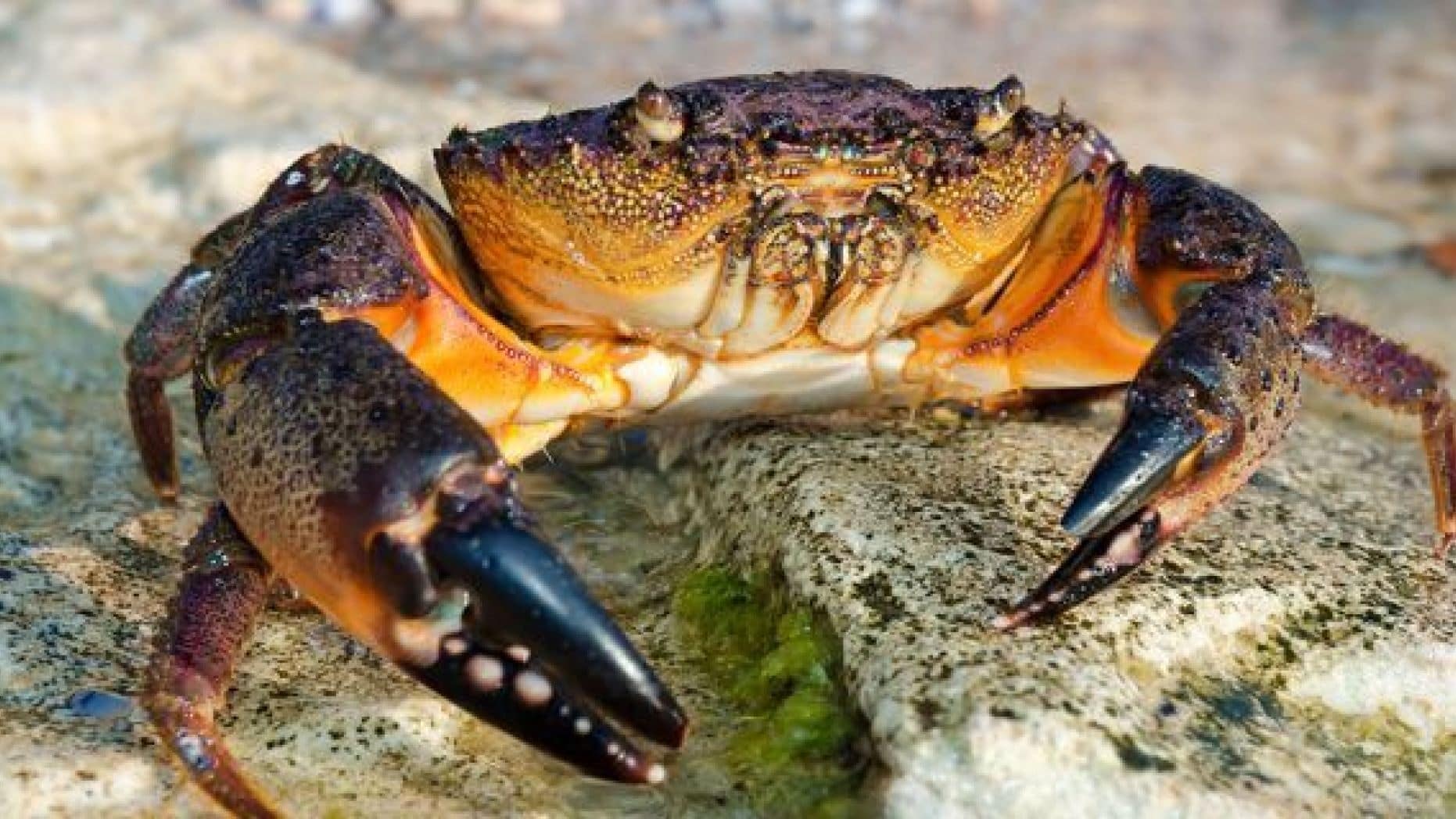 "Publix tells shoppers not to openly carry guns in its stores" via Daniel Figueroa of the Tampa Bay Times — The Lakeland-based retailer with stores in seven states released a brief statement asking customers to not openly carry firearms in its sores. "Publix respectfully requests that only law enforcement officials openly carry firearms in our stores," spokesman Brian West wrote in an email to the Tampa Bay Times. The announcement comes after a number of major retailers have also taken a stance on open carry in stores. "Publix is the 38th store brand in the last week to reverse its open carry policy after pressure from @MomsDemand volunteers," Shannon Watts, a member of Moms Demand Action and Everytown for Gun Safety, wrote on Twitter. "Corporate leaders are standing up to the gun lobby."
"Florida guardian Rebecca Fierle improperly billed AdventHealth nearly $4 million, report says" via Monivette Cordero and Jeff Weiner of the Orlando Sentinel — The disgraced guardian is currently under criminal investigation after an incapacitated client, 75-year-old Steven Stryker, died at a Tampa hospital because staff were unable to perform lifesaving measures due to a "do not resuscitate" order Fierle filed against his wishes and refused to remove. But an investigation released Thursday by the office of Orange County Comptroller Phil Diamond found Fierle billed AdventHealth close to $3.96 million between January 2009 and June 2019 for services she provided to 682 patients — a financial arrangement not allowed under Florida law without court approval.
"Nursing home mogul Philip Esformes sentenced to 20 years for $1.3 billion Medicaid fraud" via David Jackson and Mario Ariza of the Chicago Tribune — Former Illinois and Florida nursing home mogul Esformes wept and pleaded for mercy before being sentenced to 20 years in prison for what the U.S. Justice Department called the most significant single health care bribery and kickback scheme in American history. A separate hearing will be held in November to determine the amount of money and property Esformes may be required to forfeit. Esformes, who once controlled a network of more than two dozen health care facilities that stretched from Chicago to Miami, garnered $1.3 billion Medicaid revenues by bribing medical professionals who referred patients to his Florida facilities then paid off government regulators as their peers injured vulnerable residents, prosecutors said.
"You donated to kids with cancer. This Vegas telemarketer cashed in." via Sara Kleiner and Chris Zubak-Skees of The Center for Public integrity — The telemarketer asked Eric Thomas a question: Would he consider donating money to the Children's Leukemia Support Network? Thomas told the telemarketer he'd help. He sent $100 on Oct. 1, 2018. But virtually none of his money helped children with leukemia or their parents, who often face crippling medical expenses and crushing anxiety. About $84 of Thomas' contribution landed with a network of companies run by a Las Vegas-based businessman, Richard Zeitlin. The remainder? Almost all of it funded Children's Leukemia Support Network salaries, bank fees, payroll taxes and other overhead expenses. Nonprofits and political committees can spend almost everything they collect on fundraising. What's not legal: lying to prospective donors about how their money will be used.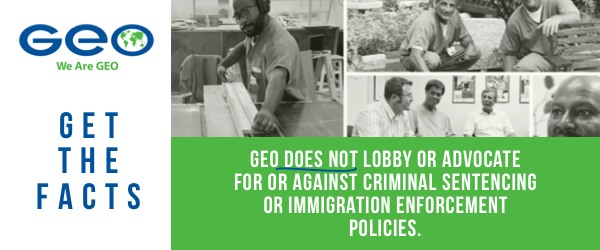 — NOTES FROM ELSEWHERE —
What state Cannabis Director Holly Bell is reading — "Is hemp the solution to plastic microfiber pollution?" via Let's Talk Hemp — Search for microplastics, and you'll find that clothing made from synthetic and petroleum-based fibers release hundreds of thousands of microfibers into the environment in a few ways. More and more research is finding that our clothing is actually a major cause of pollution … Hemp fiber can be used to make clothing that is sustainable, easy on the environment, and does not release hundreds of thousands of microfibers when doing laundry.
What state Rep. Mike Hill is reading — "Texas told cities they couldn't fund abortion providers. So Austin is funding abortion access instead" via The Texas Tribune — Austin became the first city in the nation to approve public funding to help women better access abortion. The Austin City Council amended next year's budget and set aside $150,000 to supplement incidental expenses like travel, lodging and child care for women seeking the procedure. The money will not go directly toward the expense of the procedure itself.
What Uber Florida's Javier Correoso is reading — "California's contractor law stirs confusion beyond the gig economy" via The New York Times — After months of bickering over who would be covered by a landmark bill meant to protect workers, California passed legislation that could help hundreds of thousands of independent contractors become employees and earn a minimum wage, overtime pay and other benefits. But even before California's governor, Gavin Newsom, had signed it into law, the battle over who would be covered flared up again. Uber, one of the main targets of the legislation, declared that the law's key provisions would not apply to its drivers.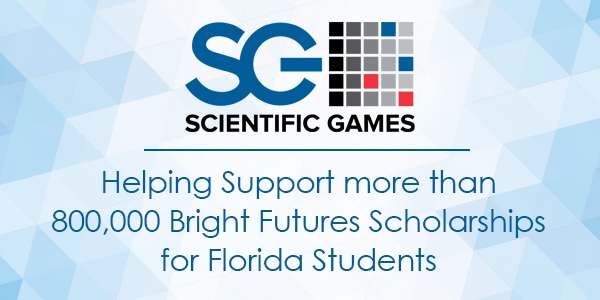 — D.C. MATTERS —
"Trump claims Bolton was 'holding me back!'" via Quint Forgey of POLITICO — Trump again claimed former national security adviser Bolton, well-known for his hawkish impulses and inclination toward military intervention, was "holding me back" on certain matters of foreign policy. "In fact, my views on Venezuela, and especially Cuba, were far stronger than those of John Bolton," Trump tweeted. "He was holding me back!" The president's post was in response to U.S. Sen. Rubio, who wrote online Thursday morning that he had spoken with Trump regarding Venezuela. Rubio said the disagreements were the "DIRECT OPPOSITE" of what many assume. "If in fact the direction of policy changes it won't be to make it weaker," he wrote.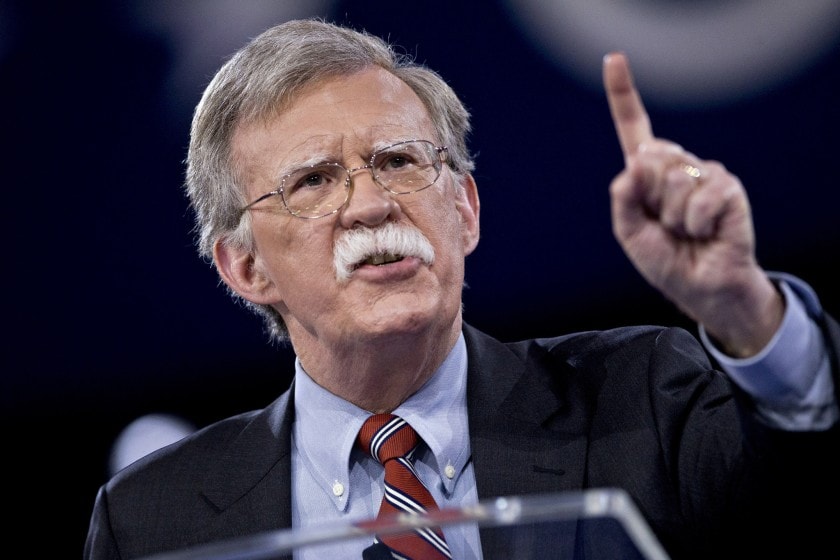 Rick Scott raises safety concerns at MIA airport — GOP U.S. Sen. Scott released a letter he sent to Federal Aviation Administration (FAA) Administrator Steve Dickson "following the arrest of an airline employee accused of attempting to sabotage a flight departing from Miami International Airport to the Bahamas." In the letter, Scott asks that the FAA provide information on the certification and oversight of commercial airline mechanics. "Further, what protocols will you put in place to prevent this type of lapse from occurring again in the future?" he wrote. Read the full letter here.
Assignment editors — Sen. Scott will hold a roundtable discussion with education and workforce development leaders on ways to make higher education more affordable and accessible, Keiser University Miami Campus Main Building — Conference Room 101, 2101 NW 117th Avenue, Miami.
"Sarasota congressman files bill to reclassify marijuana as less dangerous drug" via Zac Anderson of the Sarasota Herald-Tribune — U.S. Rep. Greg Steube believes it is time to change how marijuana is classified at the federal level. The Sarasota Republican filed legislation that would reschedule marijuana, making it a Schedule 3 drug instead of Schedule 1. "As marijuana is legalized for medical and recreational use across the United States, it is important that we study the effects of the substance and the potential impacts it can have on various populations," Steube said in a news release. "By rescheduling marijuana from a Schedule I controlled substance to a Schedule III controlled substance, the opportunities for research and study are drastically expanded. With this rescheduling, researchers can now access federal funds to research this substance and determine its medical value."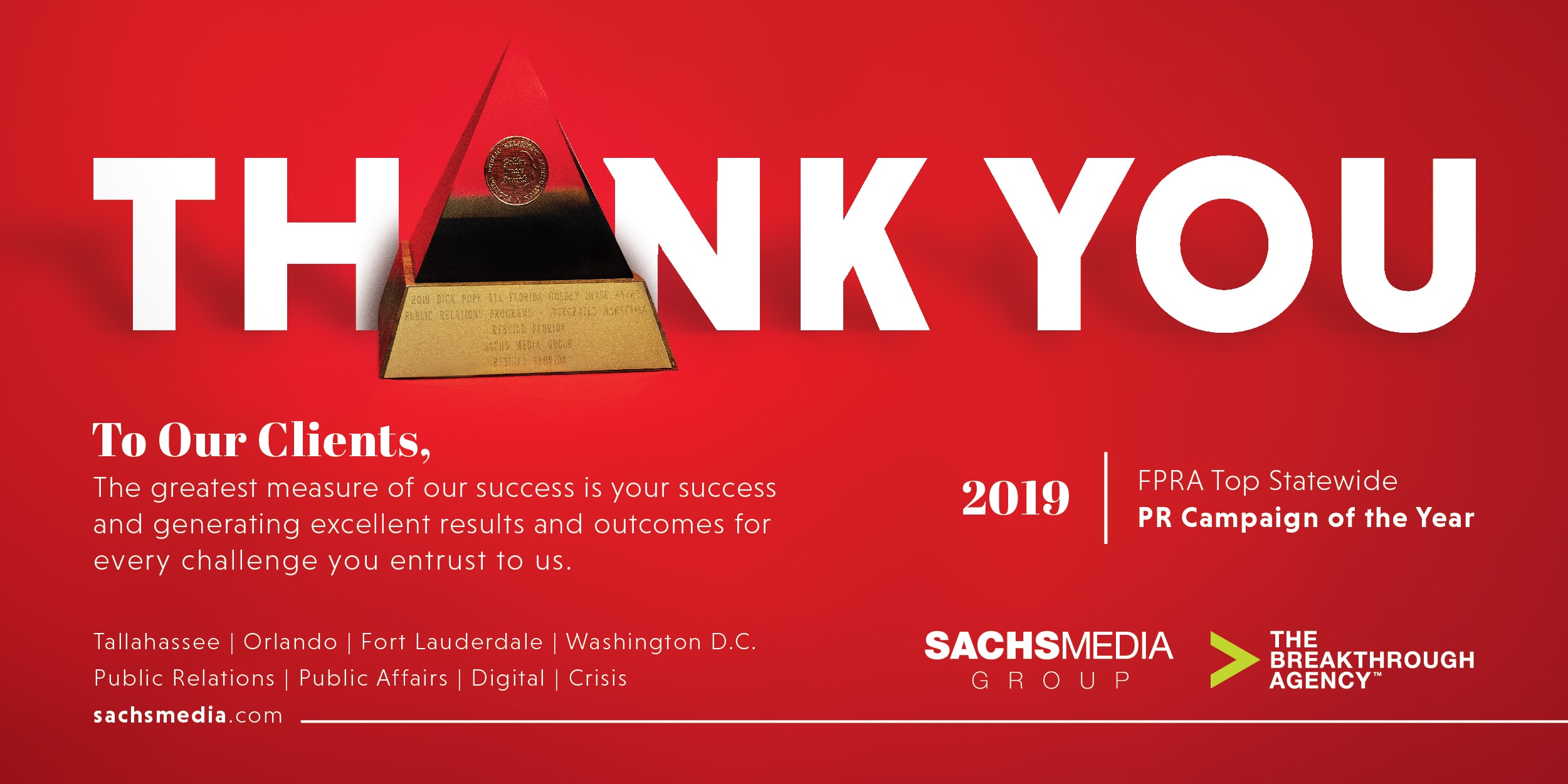 — THE TRAIL —
"Contributions pour in for assault weapons ban" via News Service of Florida — In the wake of two mass shootings in Texas and Ohio last month, contributions flooded into a political committee seeking to ban possession and sale of assault weapons in Florida. Ban Assault Weapons NOW, the political committee behind the proposed constitutional amendment, drew more than 28,000 contributions totaling $595,000 in August, by far the largest amount in a single month since the committee was launched in March 2018. "Our strong August fundraising is a message from Floridians — and concerned individuals across the country — that we simply have to do something about the terror and devastation that military-style assault weapons can cause in our communities," BAWN adviser Ben Pollara said Thursday.
Nikki Fried uses 'Sharpie-gate' in fundraising appeal — Agriculture Commissioner Fried, a Democrat, referred to Trump's use of a map including Alabama circled in with black marker on a Hurricane Dorian forecast map. The fundraising email came from her political committee, Florida Consumers First. "On Sept. 1, Trump tweeted — quite incorrectly — that Alabama 'would most likely be hit (much) harder than anticipated' by Hurricane Dorian," she wrote. "Under this presidential administration, however, even information on the weather has been altered to fit Trump's story … Please donate below so that I can continue to work to protect Floridians from dangerous misinformation. We need the facts!"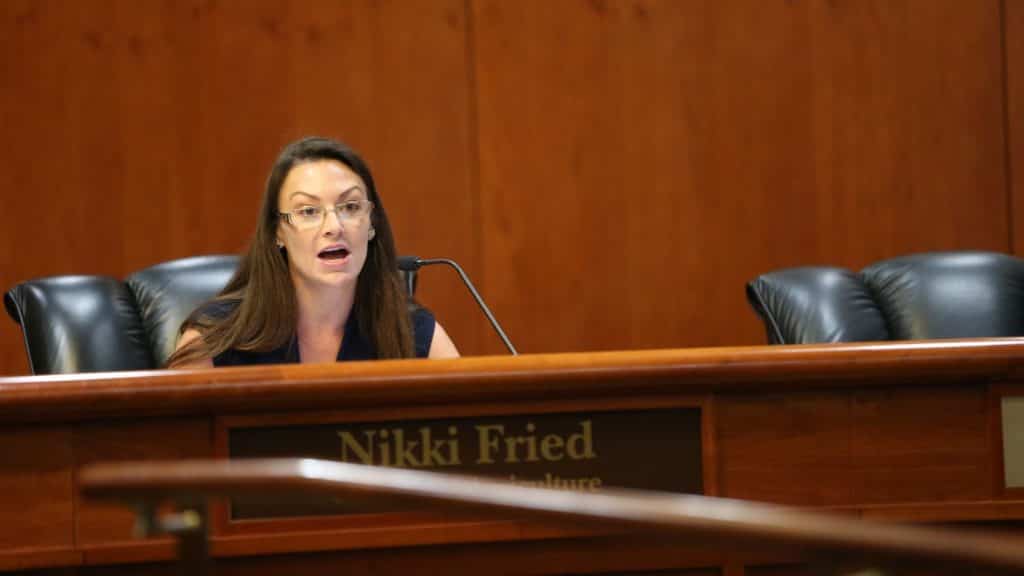 "Jim Boyd announces Lakewood Ranch campaign fundraiser" via Drew Wilson of Florida Politics — Former Rep. Jim Boyd is off to a quick start in his campaign for Senate District 21, and he's looking to keep that momentum going. The Bradenton Republican has scheduled a campaign fundraiser in Lakewood Ranch. It will be Oct. 29 at the GROVE Restaurant Ballroom, 10670 Boardwalk Loop. Boyd is seeking to replace term-limited Senate President Bill Galvano, also a Bradenton Republican, in 2020. He launched his Senate bid last month; his first finance report already gives him an edge over Democratic contender Amanda Linton, currently his sole opponent.
"Two more say they will run for Mel Ponder's House seat" via Tom McLaughlin of the NWF Daily News — Late on the same day Ponder announced that he would likely forgo seeking reelection in 2020 and instead vie for the District 5 Okaloosa County Commission seat, Niceville businessman Jonathan Tallman said that if Ponder follows through he will drop out of the commission race and seek state office. "I realize that getting into a race and then changing to another doesn't always look good from a political perspective, but at the end of the day, I really don't care about optics. I care about making my hometown (Okaloosa County) a better place," Tallman said in an email. Tallman will join retired Okaloosa County Judge T. Patterson Maney as an early entrant in the race for the state House.
"South Florida August fundraising: Thomas Fabricio tops HD 103, J. David Borrero raises $34K in HD 105" via Ryan Nicol of Florida Politics — Attorney Fabricio hauled in nearly $13,000 in August as he attempts to win the House District 103 seat currently occupied by Democratic Rep. Cindy Polo. Fabricio's contribution total was well ahead of Polo's. Polo posted just $375 in donations following three straight months of raising less than $40. In another contested race, Republican candidate Borrero reeled in more than $34,000 as he seeks to hold the House District 105 seat for Republicans. Despite the significant number, Borrero trailed fellow GOP candidate Bibiana Potestad, who raised more than $50,000 in August. Borrero and Potestad are part of a four-person field seeking the Republican nomination as current HD 105 Rep. Ana Maria Rodriguez pursues a Senate seat.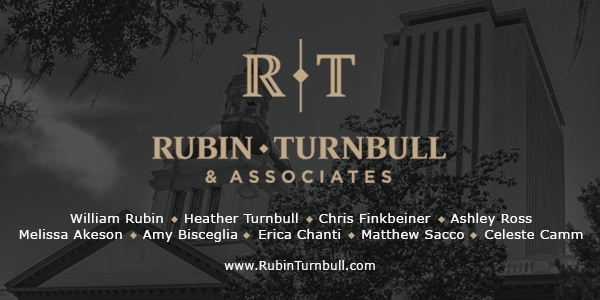 — LOCAL —
"Pinellas lawmakers pressure USF to protect St. Pete 'branch campus'" via Janelle Irwin Taylor of Florida Politics — During a presentation to the USF Board of Trustees, USF President Steven Currall outlined a preliminary blueprint for the organizational structure of a school operating as a singularly accredited institution. "The [consolidation] Task Force further recommended that branch campuses continue to retain the academic authority to make hiring and budget decisions. The preliminary plan appears to depart from these important recommendations," wrote Rep. Ben Diamond in a letter to Currall. Diamond and other local lawmakers spoke out against the new plan during a Pinellas County Legislative Delegation meeting. Under Currall's proposal, regional chancellors at the St. Petersburg and Sarasota/Manatee campuses would assume greater responsibility for fundraising and economic development but would lose the authority to hire and fire academic staff.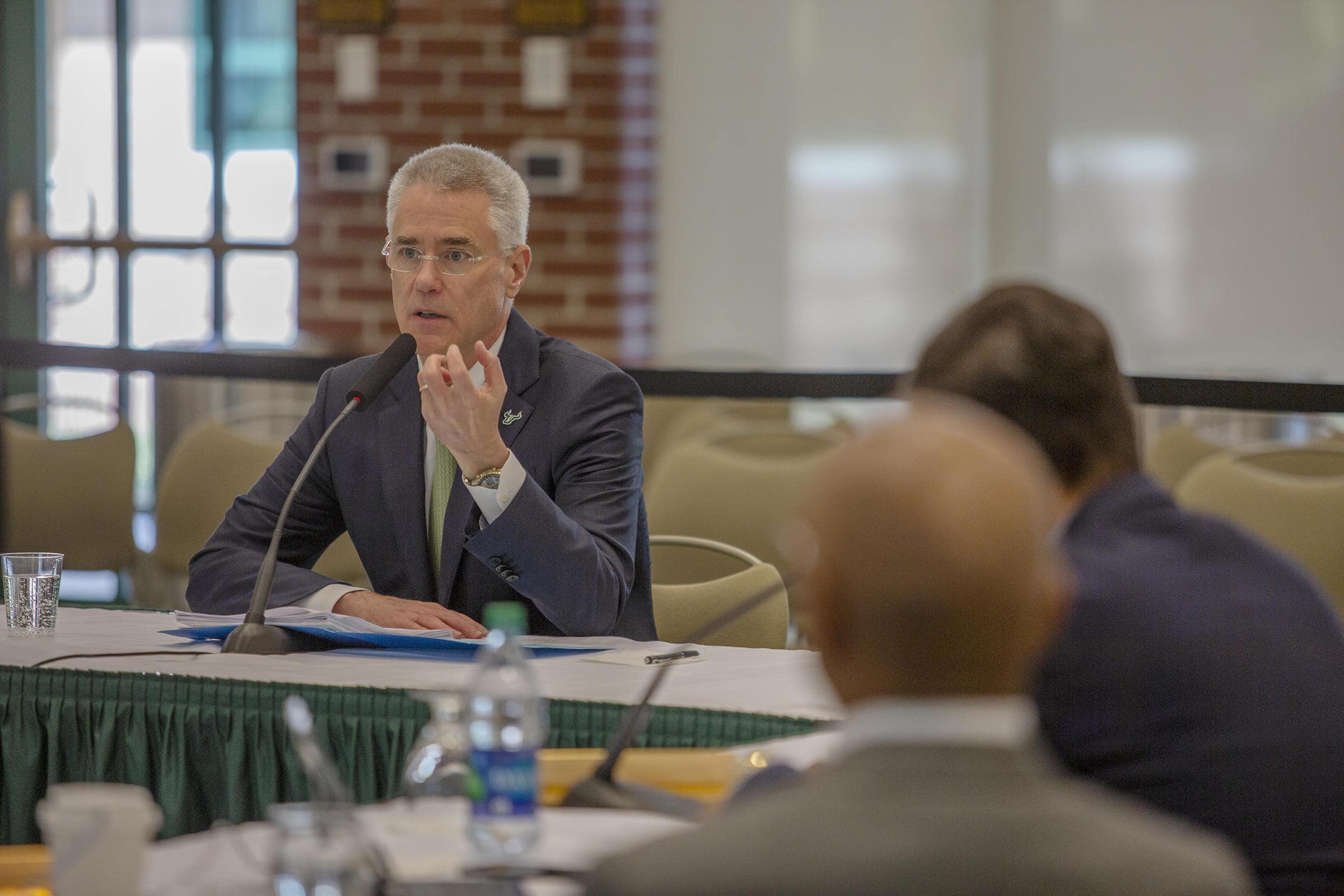 Hillsborough County Expungement Clinic will return — The State Attorney's Office for the 13th Judicial Circuit, Tampa Hillsborough Homeless Initiative (THHI), and the Commission on the Status of Women will host an expungement clinic for people who have been arrested in Hillsborough County to have one criminal record sealed or expunged. Arrests or charges that did not result in a criminal conviction may qualify. This one-stop-shop includes preparation of paperwork and notary services at no charge. Bus passes, health screenings, and voter registration opportunities will be available. That's Sept. 17 at 5:30 p.m., 419 N. Pierce St., Tampa. Details available on Facebook.
"Tallahassee PD: suspect said he 'wigged out' and began to stab 'everything in front of him'" via Karl Etters of the Tallahassee Democrat — Seeing demons in the people he was accused of attacking Wednesday, Antwann Demetris Brown called his pastor to beg for forgiveness just minutes before he walked back into his workplace and stabbed five people, police say. Details of the gruesome incident and the 41-year-old's mental state were revealed in court documents as a judge decided to keep Brown in jail without bail after the attack at Dyke Industries in Tallahassee. "This court has great concerns for the safety of our community," said Leon County Judge Nina Ashenafi Richardson as Brown appeared via teleconference from the Leon County Detention Facility. "The court is going to hold you on no bond."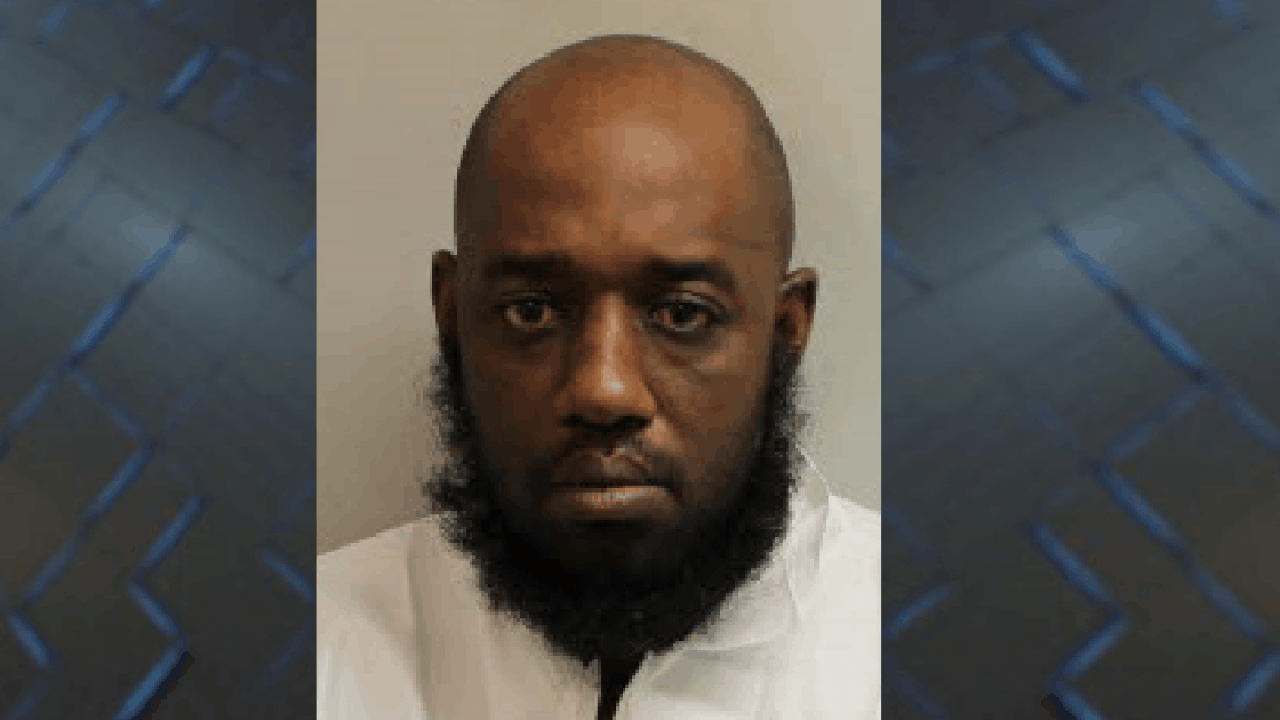 "Suspect in Tallahassee workplace attack had string of run-ins with the law" via Tallahassee Democrat — Interim Police Chief Steve Outlaw said Brown, 41, has a history of arrests dating back many years in Bay County. Brown clocked in at work around 8 a.m. and got into an argument with co-workers. He was asked to leave and clocked out around 8:20 a.m., about 13 minutes before the 911 calls came to report the violent outburst. Brown, an employee of a Tallahassee construction materials company, went on a rampage at his workplace, stabbing five people with a common pocket knife before his co-workers subdued him. He appeared to have targeted certain people.
FSU honored for 'cost-saving productivity' — Florida State University employees claimed nine Florida TaxWatch Productivity Awards this year, the most by any institution in the state university system for the fourth consecutive year. The TaxWatch Productivity Awards "recognize and reward state employees and workgroups who find ways to improve services, increase efficiencies and save Florida taxpayers millions of dollars each year," a news release said. The Florida State programs recognized this year save more than an estimated $154 million a year. "These productivity awards are yet another example of the value and benefits that Florida State brings the people of Florida," FSU President John Thrasher said.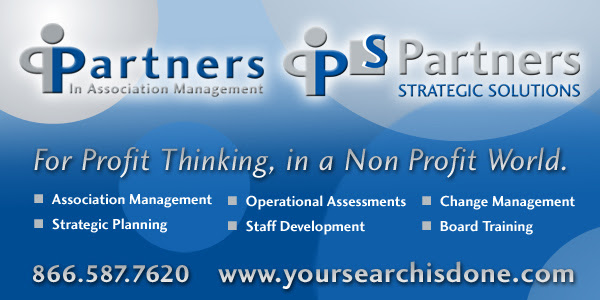 — LISTEN UP —
Battleground Florida with Christopher Heath: South Florida-based documentary film director Billy Corben, who is best known for his movies "The U," "Cocaine Cowboys," and "Screwball." Corben is also an outspoken critic of Florida politics and politicians and talks about how the state of Florida today is the America of tomorrow and what that means for the state and the rest of the country.
Dishonorable Mention: State Rep. Chris Latvala, activist Becca Tieder, Tampa Bay Times Columnist Ernest Hooper and communications expert Dr. Karla Mastracchio discuss politics and culture: national, state, local, but from a place of love. The hosts discuss the aftermath and effects of Hurricane Dorian on the Bahamas and relief efforts; give thoughts on reincarnation; a look at a proposal about kids in foster care and more.
Gradebook from the Tampa Bay Times with hosts Marelene Sokol and Jeffrey Solochek: In the nation's eighth largest school district, the board chair has led the fight to keep residents' comments to the board largely outside the public eye. She argues that some people wish to address the body privately but in public. Plus, the same district — Hillsborough County — is looking for public input into its superintendent search. Through surveys and town halls, residents are encouraged to tell the district recruiter precisely what they want to see in the next CEO. Is the board listening, or just going through the motions?
High-tops & Politics: Episode 12: "What color is your toothbrush?" with hosts Brian Crowley and Mary Anna Mancuso.
Inside Florida Politics from GateHouse Florida with hosts John Kennedy and Zac Anderson. Hurricane Dorian never made landfall in Florida, but the storm continues to reverberate in state politics, particularly when it comes to helping the people of the Bahamas. Meanwhile, Congress and the Florida Legislature are returning to their respective capitals to work on legislation, and a pair of Florida universities are moving up in the rankings.
Fluent in Floridian: This week, International Speedway Corporation VP of Sales and Marketing Frank Kelleher takes the driver's seat to share what life is like working for one of the largest motor sports corporations in the world.
podcastED: Step Up For Students' President Doug Tuthill chief of staff Jen Canning and Reading Scholarship Account program manager Meredith McKay Hinchey discuss Year 1 of program implementation and management and talk about improvement opportunities for Year 2 and beyond.
REGULATED is back with a new format! This week, the hosts examine Utah's flirtations with (and ultimate reluctance to implement) a state-run dispensary system and share a critical mushroom research development from Johns Hopkins University. Christian Bax and Tony Glover, attorneys and former state-level regulators, produce and host the program.
The Rotunda with Trimmel Gomes: A closer look at the student-powered enterprise news operation about Florida government making waves in Florida's Capitol. Gomes chats with student journalists Katie Campione and Max Chesnes at the University of Florida College of Journalism and Communications "Fresh Take Florida" news service.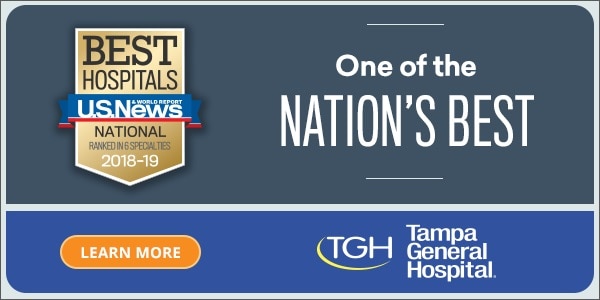 — OPINIONS —
"A strong bipartisan path to tackle gun violence" via Marco Rubio for The New York Times — We can see the consensus around red-flag legislation developing in real-time. I commend Sen. Lindsey Graham, Republican of South Carolina, and Sen. Richard Blumenthal, Democrat of Connecticut, who have publicly voiced support for enacting a law that would provide financial incentives to states to adopt red-flag laws. Our bill does exactly that. Red-flag laws empower law enforcement or family members to use the judicial system to keep guns out of the hands of dangerous individuals. The laws do not infringe on the Second Amendment rights of law-abiding gun owners. For a state to be eligible for funding under our proposal, it would be required to enact strong due process protections and include a felony penalty for false reporting.
"I like Elizabeth Warren. Too bad she's a hypocrite." via Ed Rendell for The Washington Post — I think Warren has been a great Senator. In fact, I like her so much that when she ran for Senate in 2018, I co-chaired a couple of fundraisers for her. Shortly after announcing her candidacy for the Democratic presidential nomination in February, Warren said she would shun high-dollar fundraising events. She transferred $10.4 million from her Senate reelection campaign to her presidential campaign fund. The $10.4 million gave Warren a substantial head start in building a presidential-campaign staff and doing other things for which money is essential. If she wasn't being hypocritical, she would have taken only the dollars raised in smaller increments from her Senate race and transferred those into her presidential account.
 "Please, deliver us from Kimberly Daniels" via Nate Monroe of the Florida Times-Union — Trouble sure has an odd way of following state Rep. Daniels everywhere she goes. The Florida Department of Juvenile Justice is suing a Miami nonprofit for failing to live up to a $1 million contract to run a youth program against gun violence in Duval and three other counties. The state is hoping to recoup the $250,000 it fronted the nonprofit, which Daniels championed in the Legislature and helped the group land the pricey contract. It must be endlessly frustrating for this servant of the Light to once again find herself on the wrong end of an accusation.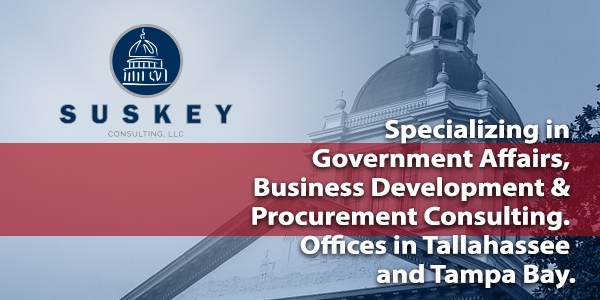 — MOVEMENTS —
"Personnel note: Joe Biden hires Al Lawson alum Vincent Evans" via Florida Politics — Biden, the Democrat ahead in most polls of the 2020 presidential field, has hired an operative with North Florida ties. Former Florida Politics "rising star" Evans, reports Axios, has signed on to a critical role with the Biden campaign. Evans will be "Southern Political Director" for the former Vice President's ongoing outreach to "minority and women voters." Evans has served as a political director for one-time gubernatorial hopeful Andrew Gillum and as "special assistant" for U.S. Rep. Lawson in Washington, D.C.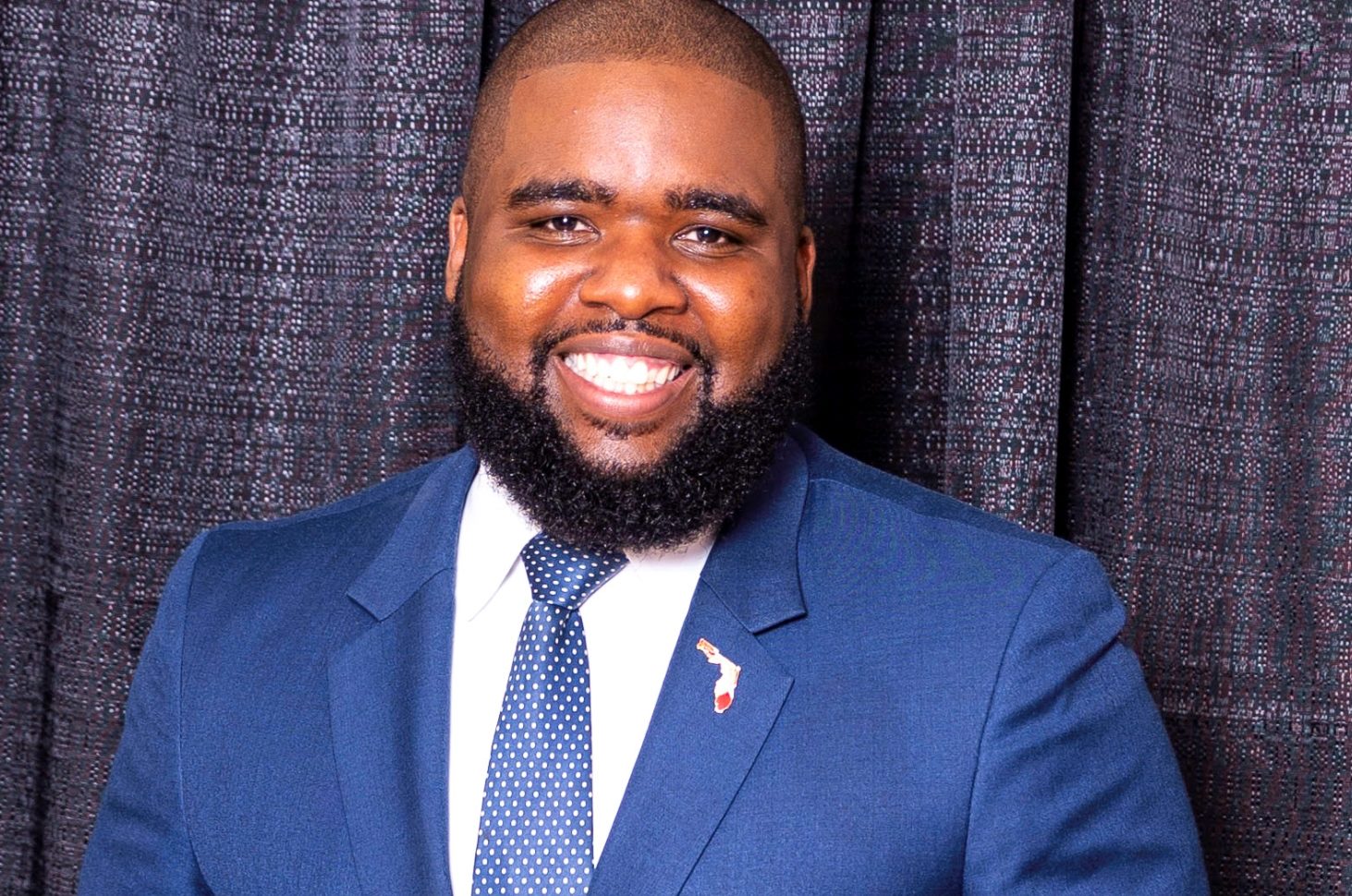 CFO Jimmy Patronis appoints Ronald Brisé to Florida Blockchain Task Force — Brisé is a former state representative and Public Service Commissioner, now a government affairs consultant at the Gunster Law Firm. "With a depth of experience in business, government and the telecommunications industries, Ron Brisé brings a wealth of knowledge … and will aid in our mission to further understand this technology," Patronis said in a statement. Blockchain, a kind of digital ledger shared online without a central authority, is the backbone of cryptocurrencies, such as Bitcoin and Ethereum. The Task Force will hold its first meeting Sept. 23 in Tallahassee. For more information, visit the task force's website.
— WEEKEND TV —
Facing South Florida with Jim DeFede on CBS 4 in Miami: The Sunday show provides viewers with an in-depth look at politics in South Florida, along with other issues affecting the region.
In Focus with Allison Walker-Torres on Bay News 9: A discussion about new obstacles facing the Hispanic community in Central Florida. Joining Walker-Torres are state Sen. Janet Cruz; state Rep. Rene Plasencia; Kissimmee Mayor Jose Alvarez; Yanidsi Velez, Florida Senior Director, Hispanic Federation; and Marytza Sanz, Founder/President, Latino Leadership.
Political Connections on CF 13 in Orlando and Bay News 9 in Tampa/St. Pete: This week's show will discuss the third Democratic presidential debate in Houston, including PolitiFact rating of statements made during the debates. Host Al Ruechel will be joined by Florida Senate President Bill Galvano to discuss major issues the legislature will be taking up.
The Usual Suspects on WCTV-Tallahassee/Thomasville (CBS) and WJHG-Panama City (NBC): Gary Yordon speaks with pollster Steve Vancore and Department of Children and Families Secretary Chad Poppell.
This Week in Jacksonville with Kent Justice on Channel 4 WJXT: Scheduled guests are U.S. Rep. Michael Waltz, Rick Mullaney of the Jacksonville University Public Policy Institute and Lori Boyer of Downtown Investment Authority.
— ALOE —
"Box Office: 'Joker' eyes hefty $80 million-plus debut" via Variety — Warner Bros.' "The Joker," an origin story about the notorious Batman villain, is shaping up to be a big hit despite being one of the darkest mainstream movies to hit screens in years. The film is on pace to debut to a sizable $76 million to $88 million when it hits theaters Oct. 4, according to early tracking. Some executives believe those numbers are very inflated because the film is so unconventional and has characteristics that could alienate fanboys and fangirls as well as mainstream crowds. Still, the studio believes the dark thriller could launch in the $50 million to $55 million range.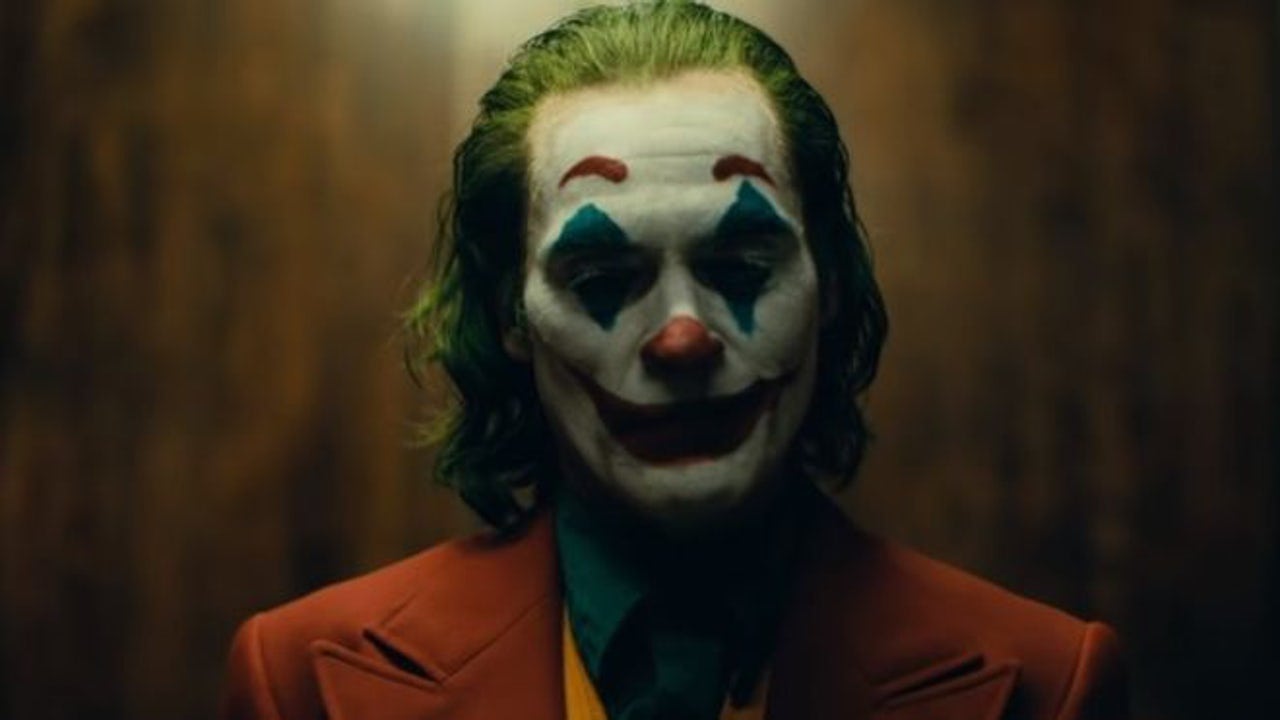 — HAPPY BIRTHDAY —
Celebrating today are Rosemary Goudreau O'Hara, Will McKinley, and Melissa Joiner Ramba.
___
Sunburn is authored and assembled by Peter Schorsch, Phil Ammann, Jim Rosica, and Drew Wilson.