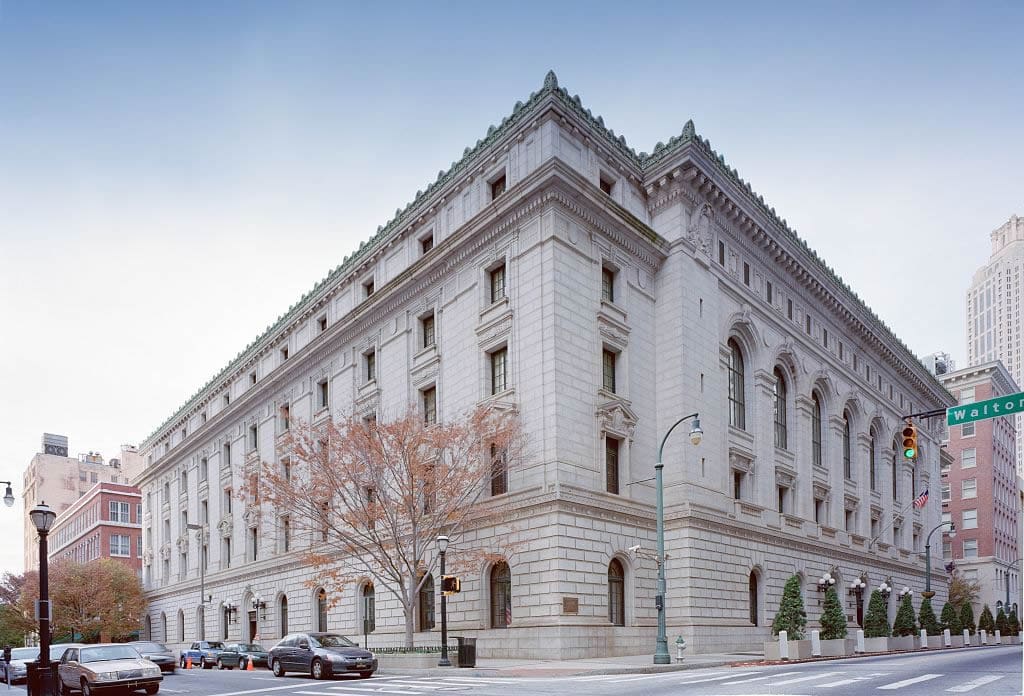 "They will serve our nation well."
Barbara Lagoa and Robert Luck, we hardly knew ye.
On Thursday, President Donald J. Trump "announced his intent to nominate" Lagoa and Luck, both new Florida Supreme Court justices, to fill two openings on the 11th U.S. Circuit Court of Appeals, according to a White House press pool report. The circuit hears appeals of federal cases from three states: Alabama, Florida and Georgia.
Each has served only roughly eight months on the state's highest court, having both been appointed this January by Republican Gov. Ron DeSantis, elected last November. (DeSantis also appointed a third conservative, Carlos Muñiz — a top aide to both former Gov. Jeb Bush and former Attorney General Pam Bondi.)
"President Trump has demonstrated great judgment in nominating Justices Lagoa and Luck to the U.S. Court of Appeals for the 11th Circuit," DeSantis said in a statement.
Just as DeSantis recently remade the Supreme Court by replacing three retiring liberal-leaning justices, Trump is similarly stocking the federal judiciary with conservatives. His likely best-known picks: conservatives Neil Gorsuch and Brett Kavanaugh for the U.S. Supreme Court.
DeSantis added: "I appointed these two Justices to the Florida Supreme Court for their demonstrated understanding of the Constitution and the appropriate role of the judiciary. We are proud of these two Floridians who have earned the respect of many for being great jurists and public servants. They will serve our nation well."
Lagoa and Luck, if confirmed by the U.S. Senate, would fill vacancies created by the departures of Judges Gerald Tjoflat and Stanley Marcus.
Tjoflat was appointed by President Gerald Ford in 1975, and Marcus was appointed by President Bill Clinton in 1997. Both "announced their intentions to take senior status on the court," a press release said.
Daniel Nordby, a member of the Florida Supreme Court Judicial Nominating Commission, lauded Trump's picks.
"Justices Lagoa and Luck are accomplished jurists with impeccable credentials and will serve with distinction on the 11th Circuit," said Nordby, a partner in Shutts & Bowen's Tallahassee office who served as Gov. Rick Scott's last general counsel.
"They deserve swift confirmation," he added. "These presidential nominations to the federal appellate bench are also a reflection of the outstanding quality of the justices that have been appointed to the Florida Supreme Court."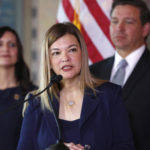 Lagoa previously was chief judge of the 3rd District Court of Appeal in Miami, and is the first Cuban American woman on the Florida Supreme Court.
The 51-year-old was born in Miami and was first appointed to the bench by Gov. Bush in 2006. She is fluent in English and Spanish, according to her bio.
"Over her 12 years on the appellate bench, Justice Lagoa has heard more than 11,000 cases and issued more than 470 written opinions," the Governor's Office said in a press release announcing her January appointment.
Before becoming a judge, Lagoa was in private practice and was a federal prosecutor in Miami, working in the Civil, Major Crimes and Appellate Sections.
She received her undergraduate degree from Florida International University and law degree from Columbia University in New York, where she was an editor at the Columbia Law Review.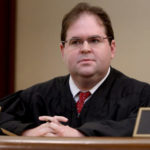 Luck also was a judge on the 3rd District Court of Appeal. The 39-year-old South Miami native's rise to the state's highest court was quick: He graduated from the University of Florida's law school in the top ten percent of his class in 2004 and was admitted to practice law here in 2006, according to his application.
After graduation, Luck clerked for Chief Judge Ed Carnes of the 11th U.S. Circuit Court of Appeals, worked at the Greenberg Traurig law firm in Miami, and was an assistant federal prosecutor in Miami 2008-13.
In 2013, then-Gov. Rick Scott appointed him a circuit judge in Miami-Dade County's 11th Judicial Circuit. He was retained by election in 2016, then was appointed by Scott to the 3rd District Court of Appeal in 2017.
John M. Stewart, President of The Florida Bar, said the two "have served Florida well as lawyers and jurists, and both are highly qualified to provide their knowledge and expertise to the entire country.
"It is well-known throughout Florida that they have repeatedly demonstrated the ability to apply the law to reach fair and just outcomes," he said Thursday in a statement provided by the Bar.
"I am excited about their continued public service to our state and now possibly to our country. I want to thank them for their service on behalf of the lawyers of Florida and wish them much continued success in their future judicial service."
Florida Supreme Court Chief Justice Charles Canady declined comment through a spokesman.