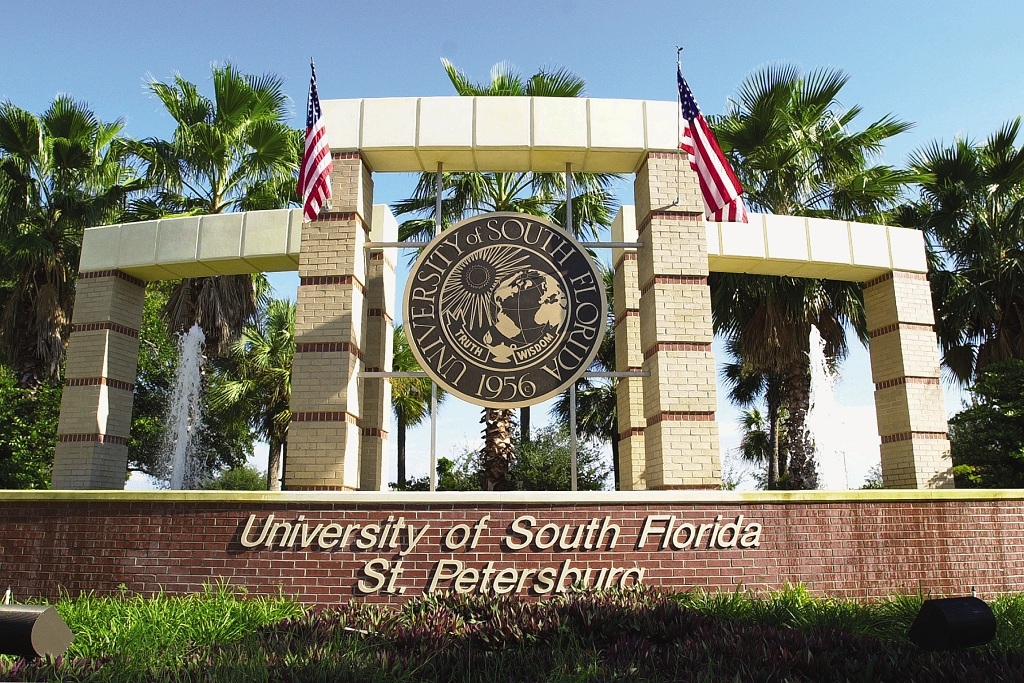 News earlier this week suggested the smaller campuses may lose some autonomy.
Pinellas County lawmakers are sounding off on a plan to consolidate all University of South Florida campuses into one singular accreditation.
During a presentation to the USF Board of Trustees this week, USF President Steven Currall outlined a preliminary blueprint for the organizational structure of a school operating as a singularly accredited institution.
"The [consolidation] Task Force further recommended that branch campuses continue to retain the academic authority to make hiring and budget decisions. The preliminary plan appears to depart from these important recommendations," wrote Rep. Ben Diamond in a letter to Currall Thursday.
Diamond and other local lawmakers spoke out against the new plan during a Pinellas County Legislative Delegation meeting Thursday. Under Currall's proposal, regional chancellors at the St. Petersburg and Sarasota/Manatee campuses would assume greater responsibility for fundraising and economic development but would lose the authority to hire and fire academic staff.
Diamond's letter references results from a consolidation task force that spent months discussing consolidation with students, faculty, staff and stakeholders.
Further, the Florida Legislature during its 2019 Legislative Session approved language that better defines St. Petersburg and Sarasota/Manatee as branch campuses.
"Florida law defines 'branch campuses' as having their own 'faculty and administrative or supervisory organization' and 'budgetary and hiring authority,'" Diamond wrote. "The preliminary plan proposes that the regional chancellors would only have authority over 'nonacademic budgets.' But the mission of a university is an academic one. To only grant the regional chancellors' authority over "nonacademic" budgetary and personnel issues does not comply with the provisions defining a branch campus in [Florida Statute.]"
Sen. Jeff Brandes shares similar concerns.
"Everybody is really concerned about this," Brandes said. "We really bent over backward to get this thing lined up the right way, and it feels like the spirit of the law isn't being followed."
Brandes was firm in his insistence that the issues with the preliminary plan be fixed.
"The ability to apply pressure is pretty much endless," Brandes said of USF's bargaining position during the upcoming 2020 Legislative Session.
The school is already under pressure from lawmakers as a result of cost overruns for the medical school facility. Brandes said he expects $30 million in fiscal asks from the school. Pair that with the fact that the next Speaker of the House sits on the Pinellas and Tampa Bay Legislative Delegations and Brandes has a solid point.
Asked what he wants to see changed in the organizational structure, Brandes said the St. Pete and Sarasota/Manatee campuses should be treated "as a branch campus period, not a branch campus in name only." That includes, Brandes said, hiring and firing authority for academic staff as well as budgetary autonomy.
The school has until July 1, 2020, to consolidate.