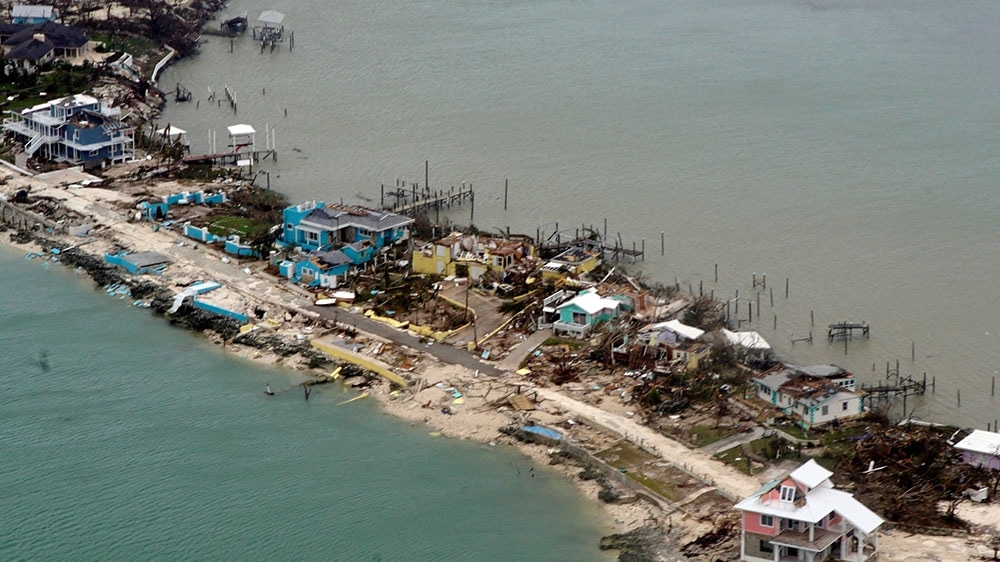 "This devastating hurricane has left so many without shelter, food, and clean water."
A majority of Florida's congressional delegation are urging President Donald Trump to waive visa requirements for Hurricane Dorian victims in the Bahamas who are seeking refuge with family residing in the U.S.
A bipartisan letter sent to Trump was signed by 18 lawmakers, pushing for the visa waivers. That letter piggybacks on an earlier effort from U.S. Sens. Marco Rubio and Rick Scott, who also advocated for action by the Trump administration.
"In the aftermath of the catastrophic Category 5 Hurricane Dorian, which battered the Bahamas for more than two days with high winds, heavy rain, and life-threatening storm surges, we respectfully urge your administration to expedite, waive, or suspend certain visa requirements for citizens of the Bahamas affected by the storm who are seeking shelter with relatives in the United States," the letter reads.
"The United States and the Bahamas share a strong bilateral relationship with historically close economic ties and strong cooperation on reducing crime and mitigating migration issues. With the closest island less than 50 miles off the coast of Florida, there are approximately 20,000 Bahamians living in South Florida. This devastating hurricane has left so many without shelter, food, and clean water."
Signing onto that letter were Republican U.S. Reps. Matt Gaetz, John Rutherford, Michael Waltz, Bill Posey, Vern Buchanan, Brian Mast, Francis Rooney and Mario Diaz-Balart.
On the Democratic side, U.S. Reps. Al Lawson, Stephanie Murphy, Darren Soto, Val Demings, Charlie Crist, Kathy Castor, Alcee Hastings, Lois Frankel, Ted Deutch and Debbie Wasserman Schultz signed onto the effort.
Dorian struck the Bahamas as a Category 5 hurricane, sitting over portions of the island chain for more than a day. That caused extensive flooding.
On Friday, the death toll from the storm rose to 30. That number is expected to rise as hundreds are reportedly still missing.
State Rep. Shevrin Jones, whose family in the Bahamas was affected by the storm, called on Trump Wednesday to make the move and allow victims to seek refuge in the U.S.
Rubio and Scott followed on that request, sending their own letter to Trump lobbying for action.
Now, they have been joined by two-thirds of the Florida House delegation.
"As the Commonwealth of the Bahamas begins relief efforts, the United States government should help ensure that those who were left with nothing can easily seek shelter with their families in the United States," the lawmakers wrote.
"With the death toll continuing to rise, Floridians stand ready to assist our ally in the wake of this disaster."