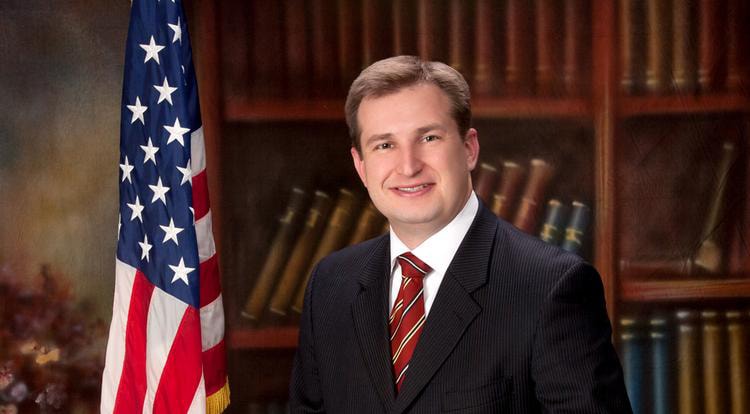 Brodeur has almost $600,000 available to support his SD 9 run
Former state Rep. Jason Brodeur continues to pile on mounds of cash.
The Seminole County Republican added $105,000 in August in preparation for his Senate District 9 bid, where Democrats vowed that a viable opponent will yet emerge.
And Brodeur is dishing much of it out to support other Republican campaigns.
In August, Brodeur's official campaign fund picked up 28 $1,000 checks from political action committees, businesses and lobbyists toward a monthly total haul of $35,155.
Meanwhile, his independent political committee Friends of Jason Brodeur attracted $70,250, led by $30,000 from state  Senate Majority Leader Kathleen Passidomo's Working Together for Florida political committee, $10,000 from Florida Blue, and $10,000 from the Coalition for Better Care.
Brodeur's only Democratic opponent right now is Oviedo engineer Rick Ashby who is running a low-budget campaign seeking to appeal to progressive voters in the district. Ashby raised no money in August, though he did put in $100 of his own money.
Ashby finished the month with virtually no cash in the bank.
Brodeur's campaign and political committee also spent plenty of money in August. His political committee began laying the groundwork for power in Tallahassee by donating $60,000 to the Florida Republican Senatorial Campaign Committee, and $1,000 apiece to the Jennifer Bradley and David Smith campaigns in House Districts 5 and 28 respectively. His official campaign spent $15,887, mostly on campaign consultants such as Supernova Digital Communications and Taylor Strategies, both of Tallahassee.
Brodeur, president of the Seminole County Regional Chamber of Commerce, used to represent HD 28 in the House.
His official campaign, which has raised nearly a half-million dollars since he launched it in early 2017, finished August with about $240,000 in the bank. Friends of Jason Brodeur, which has raised more than $1.8 million over three years, has about $354,000 in the bank.
SD 9 is opening up because Republican state Sen. David Simmons is leaving because of term limits. The district covers Seminole County and southwestern Volusia County. Another Democrat, Justin Miller of Oviedo, withdrew in July, citing, among other things, an inability to raise sufficient money to compete with Brodeur. At that time he and Democratic leaders said there were other viable candidates considering the race.