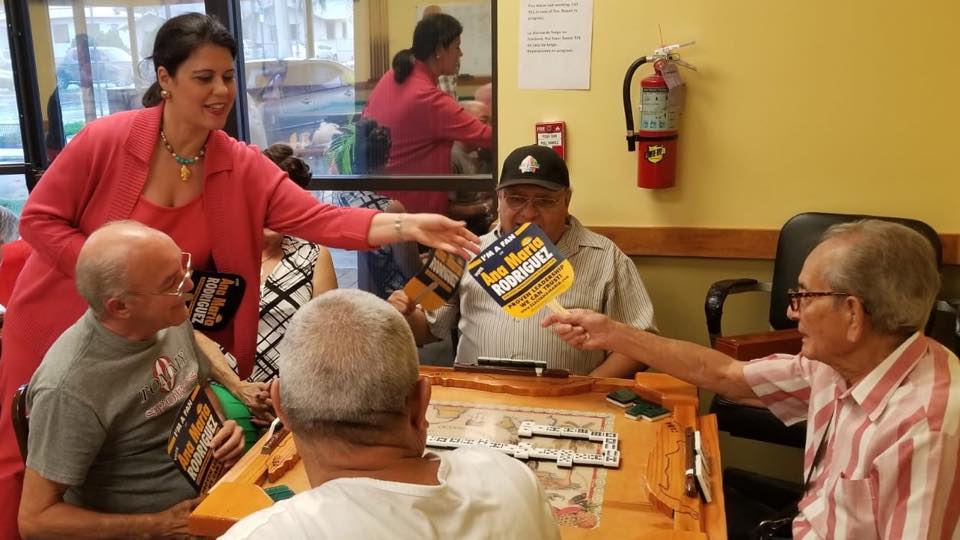 That adds up to nearly $240,000 earned in just two months for Rodriguez.
GOP Rep. Ana Maria Rodriguez came out firing in July, posting more than $82,000 raised in her first month since joining the race for Senate District 39.
Any Republicans concerned she wouldn't post a similar month of fundraising in August were correct. Instead, she nearly doubled that haul.
Rodriguez added just over $157,000 in August between her campaign and her political committee, Ethics and Honesty in Government. Just over $56,000 was brought in by her campaign. Another $101,000 went to her PC.
That adds up to nearly $240,000 earned in just two months for Rodriguez. Less than $17,000 of that has been spent so far.
Those money totals signify the importance of the SD 39 contest, which will likely be one of the biggest races in the state this cycle. Rodriguez is facing off in the Republican primary against Angie Chirino, a singer and former congressional candidate. Chirino's August numbers were not available at the time of this posting.
Republicans are keen on keeping the seat, which is currently held by GOP Sen. Anitere Flores. With Flores term-limited in 2020, that sets up an open contest for the seat. Rodriguez is stepping away from her House District 105 seat after just one term to pursue the Senate seat.
SD 39 covers all of Monroe County and part of Miami-Dade County.
On the Democratic side, Senate Dems have gotten behind Rep. Javier Fernandez of House District 114. Fernandez added just $10,000 in August, lagging well behind Rodriguez.
State political candidates and committees face a Tuesday deadline for filing reports showing finance activity through Aug. 31.