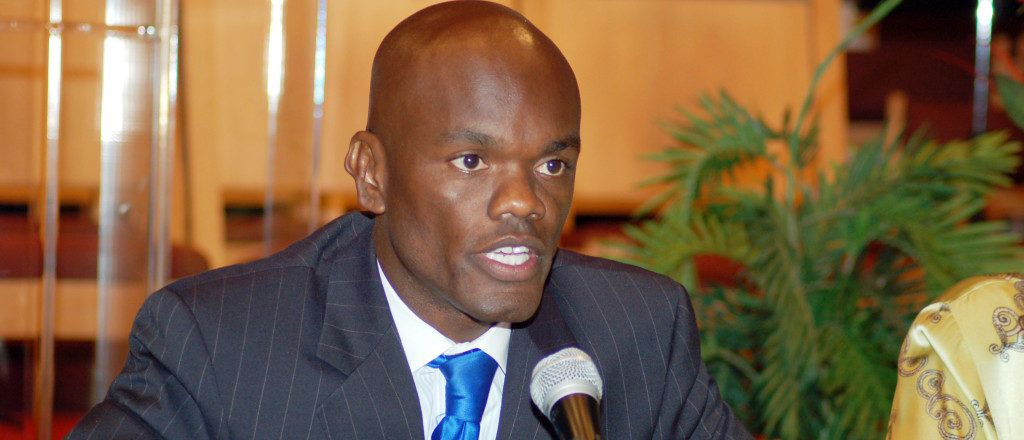 "Never in my wildest dreams would I have imagined this level of support."
House Democratic Leader Kionne McGhee has now pulled in more than $250,000 since June in his bid for the District 9 seat on the Miami-Dade County Commission.
McGhee's latest fundraising reports shows nearly $32,000 raised in August. More than $17,000 was brought in by McGhee's campaign. His political committee, Words Matter, added nearly $15,000 more.
McGhee is competing for the seat with pastor and former county aide Mark Coats, South Bay Community Council member Johnny Farias and lawyer Marlon Hill. That trio remains well behind McGhee's fundraising pace.
"Never in my wildest dreams would I have imagined this level of support," McGhee said in a statement on the latest numbers.
"This incredible amount of encouragement reassures me that this campaign is driven from the ground up. I will continue to talk about affordable housing, opportunities for good jobs, the safety and security of our children, transportation, and the importance of funding our schools."
McGhee is term-limited in the Florida House, prompting him to seek a commission seat in his home of Miami-Dade County.
In the race for the District 9 seat, Hill has also managed to rake in six figures. Hill added nearly $25,000 in August, just behind McGhee's haul of nearly $32,000 for the month.
That brings Hill to just under $135,000 raised overall.
But that bankroll has been earned since February, when Hill entered the race. McGhee has outraised Hill by more than $100,000 in just three months.
Coats and Farias are lagging well behind. Coats netted just $760 in August, bringing his overall total to more than $36,000. Farias' August numbers are not yet available, but he has raised more than $28,000 through July.
In addition to the fundraising lead, McGhee has also secured the endorsement of outgoing District 9 Commissioner Dennis Moss, who is subject to the county's new term-limit system after serving for nearly three decades. Moss endorsed McGhee back in February, prior to McGhee's filing.