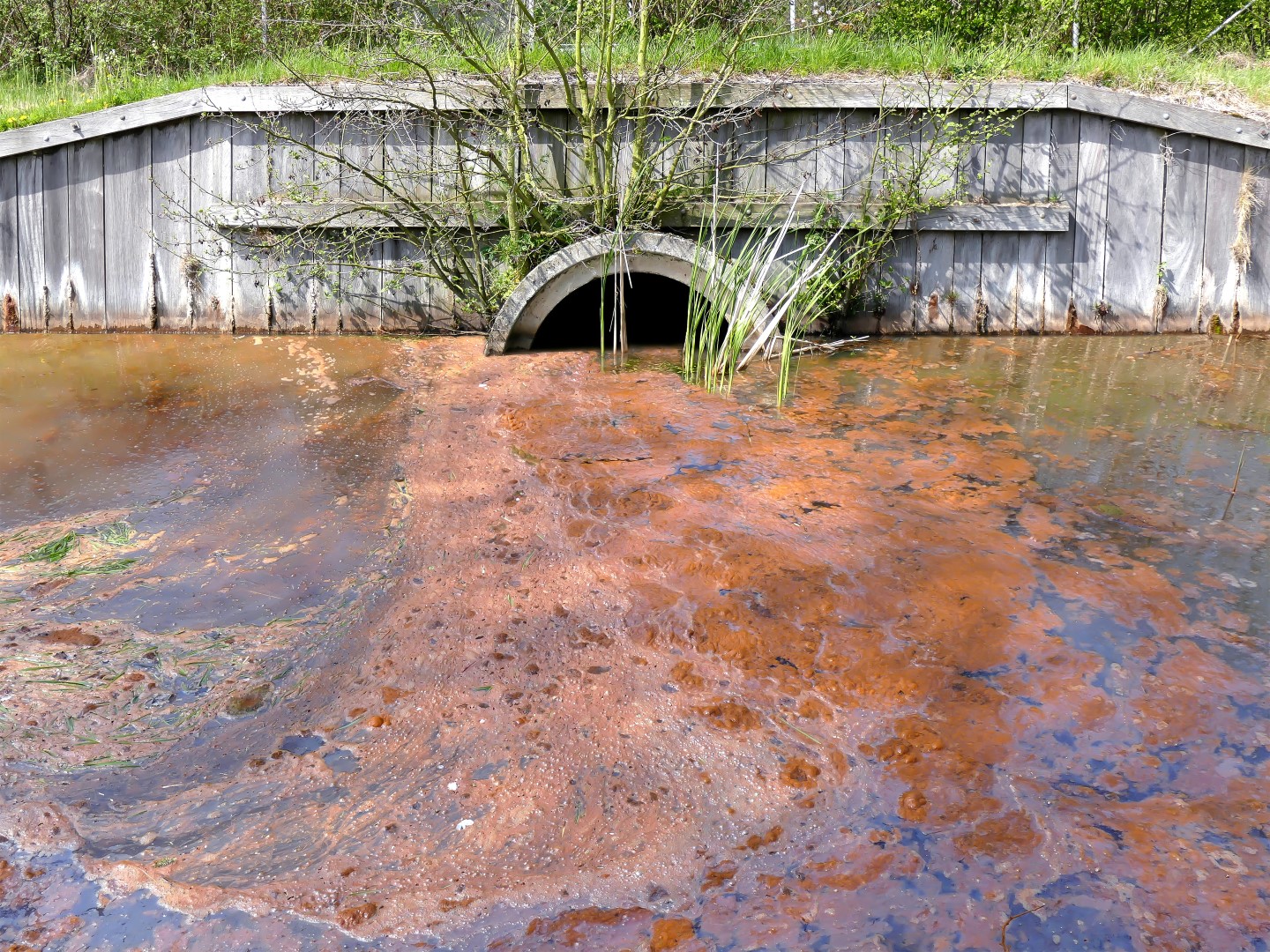 Governor said city and county governments among worst offenders.
Gov. Ron DeSantis on Wednesday asked lawmakers to increase fines that can be levied for sewage spills by 50%.
That would apply to all polluters, including city- and county government-owned wastewater systems.
"Right now, it's a slap on the wrist and move on," DeSantis said, but he promised fines will now bear some "bite."
DeSantis' announcement came in Collier County at a press conference at the Conservancy of Southwest Florida Nature Center.
The problem is a big deal in the Tampa Bay region: In one day in December, three municipalities spilled almost a million gallons of sewage into the Bay. That included 38,000 gallons from Tampa, 70,000 from St. Petersburg and a whopping 750,000 from Clearwater.
He said increases will apply not only to initial fines but will be levied per day when problems go unaddressed.
"This will provide better incentives to folks, particularly municipal governments in Florida, to make sure we are doing things to be good stewards," he said.
DeSantis also announced that he will ask the Legislature this year to provide $625 million a year in recurring funding for water quality improvement for the next three years.
That would guarantee the $2.5 billion in funding over four years that DeSantis called for his second day in office.
"This historic funding is key to the success of our fight to protect our environment and water resources, which are the foundation of Florida's economy and way of life," DeSantis said.
"A hardline increase in fines across the board sends a clear message to those who would pollute our state's natural resources – Florida will not stand for it."
Moreover, the fine increase could affect a number of municipalities that have reported major spills this year.
DeSantis conspicuously used the example of a government polluting Tampa Bay and not acting to stop discharge quickly. Right now, that will result in a $10,000 fine and can be written off as the "cost of doing business," he said.
Department of Environmental Protection Secretary Noah Valenstein said it's important to boost enforcement of regulations in Florida.
"One of the most important things we have taken on under this Governor's leadership is enforcing the laws we have on the books," Valenstein said. "How can we take on something new if we are not enforcing the laws that we have?"
State Sen. Rob Bradley, Senate Appropriations Chair, drove from the Jacksonville area to Naples to show his support for DeSantis' water quality budget items.
"Promise made promise kept when it to comes to Gov. Ron DeSantis," Bradley said.
Bradley noted that last year, the Florida Legislature budgeted $681 million for water quality projects, more than DeSantis requested. That shows lawmakers across Florida place a priority on environmental spending.
"Our character is defined by water—our rivers, the Everglades, the river of grass, the beaches," Bradley said. "Water is central to who we are and what we are as a people."