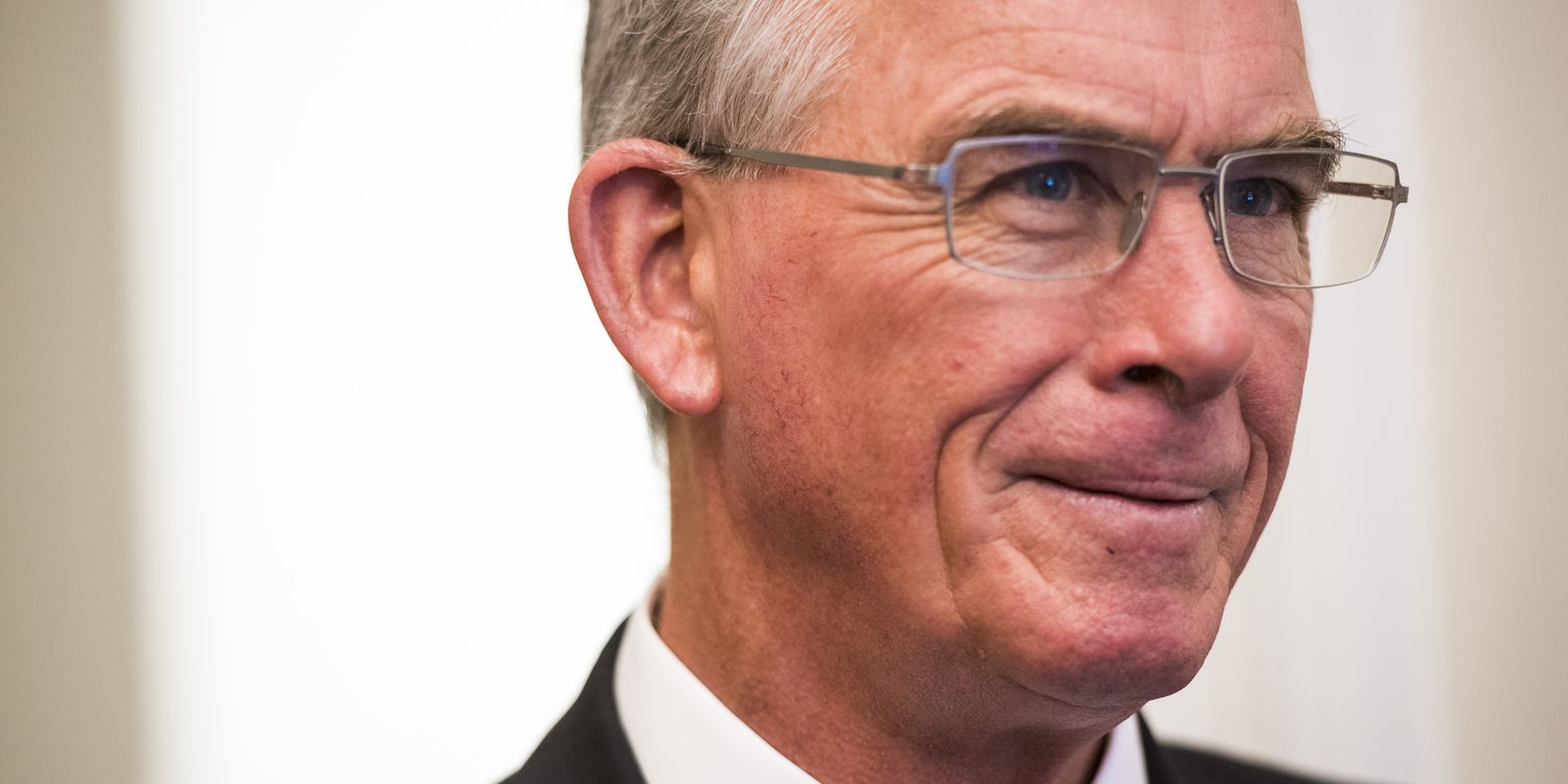 U.S. House voted to ban offshore oil drilling in the eastern Gulf of Mexico.
A permanent ban on offshore drilling in the east Gulf of Mexico easily passed in the Democrat-controlled U.S. House. As it happens, a Republican representing a coastal Florida district led the charge.
Now, U.S. Rep. Francis Rooney hopes a message has been sent that Florida won't tolerate new rigs showing up anywhere near the state.
"It's an opportunity to protect Florida from the menace of offshore drilling," the Naples Republican said.
Rooney co-sponsored the legislation (HR 205) with Tampa Democrat Kathy Castor. A devoted opponent of drilling since his election in 2016, Rooney hopes more Republicans see the ills of risking an ecosystem for the sake of fossil fuels. The bill ultimately passed in the House 248-180.
That included just 22 Republicans, including 13 of Florida's 14 Republican members. Rep. Ted Yoho voted no.
"It shows how unified in Florida we really are," Rooney said. The threat from spills to the environment, economy and quality of life transcends other arguments.
The bulk of Republicans, as well as five Democrats, were swayed by other influences, of course. Critics of Rooney's bill said a permanent ban threatened American energy independence and hundreds of thousands of U.S. jobs. One member, Louisiana Republican Garrett Graves, went so far as to say oil rigs help the environment by creating fish habitats.
But Rooney said the threat of environmental disaster looms too large.
"Even the perception of a risk hurts us," he said. "We now with an oil rig explosion 600 miles away from us, we lost all kinds of business."
He referred to the 2010 Deepwater Horizon explosion, which killed 11 and threatened habitats all over the Gulf Coast. There were also hotel cancellations all over Florida, even in Rooney's district despite the fact oil never threatened local beaches.
But Rooney know his legislation will have a harder road in the Republican-controlled Senate. Florida does now have two Republican Senators, Marco Rubio and Rooney neighbor Rick Scott
"They should be able to get this done," he said. "They are Republicans. Mitch McConnell is a Republican. Let's just get this done."
It's become a personal mission to Rooney to convince Republican colleagues that conservative must include conservation.
"We used to be the environmental party," he said. President Teddy Roosevelt staked his reputation on conservation. President Richard Nixon signed the Clean Air Act and President George H.W. Bush enhanced the same law decades later.
"I'm trying to argue for it and talk about it every day. We have to reach more voters," he said. "I think we are doing damage to ourselves by not regaining a place in the environmental debate. The same with guns; we have to be able to be ready to talk about some issues like background checks."
Castor also celebrated the passage of the drilling ban, but she also criticized President Donald Trump.
"The Trump administration's efforts to expand offshore oil drilling in the Gulf of Mexico threatens to coat our beaches with oil, increase carbon pollution and exacerbate the climate crisis," Castor said in a statement.
"By passing my Protecting and Securing Florida's Coastline Act to ban offshore drilling in the Gulf, we are safeguarding our way of life in Florida."
But Rooney suspects Trump would consider signing a ban on drilling if the item reaches his desk. If nothing else, bipartisan support in the Florida delegation shows where Sunshine State politics direct officials on the issue.
"The political stuff is pretty obvious," Rooney said, "but also, he lives in Florida. He has property near the Everglades, on the Atlantic Ocean, so I think he can see the need."