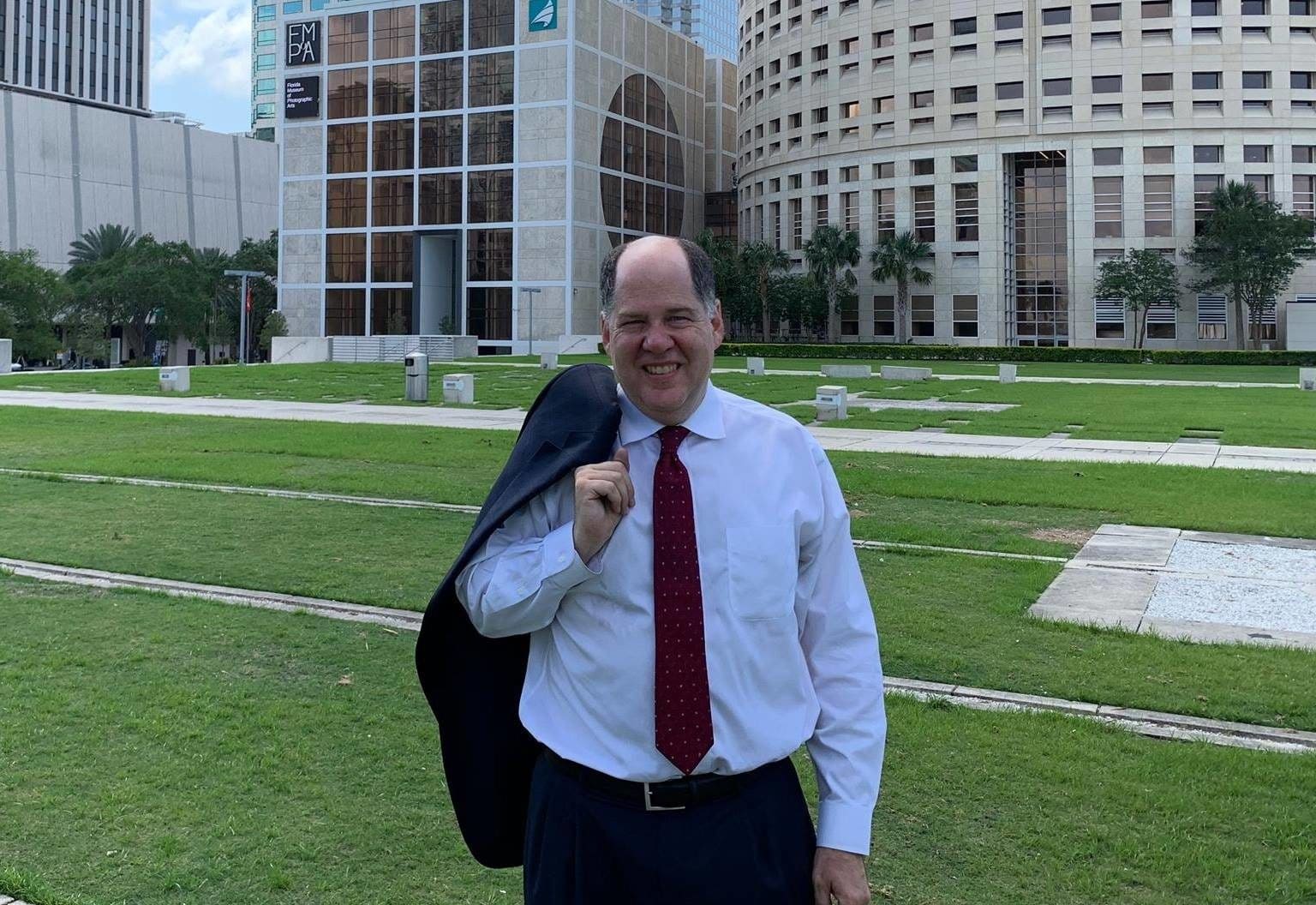 Dolgin is board certified in family law.
Judicial candidate Gary Dolgin is running for Hillsborough Circuit Court Judge for the fourth time after losing four years ago.
Dolgin is running this time for Group 30.
This time around he's telling voters he's the best man for the job because he's the only candidate in the race who is board certified in family and marital law.
"That's a big deal because the winner will most likely be assigned to the family division," Dolgin said.
New judges, as with any job, are put at the bottom of the totem pole when they first take the bench. Often, they are assigned to family courts, which are less desirable for veteran judges.
Dolgin faces two other candidates in the race.
Danny Alvarez is the son of Cuban immigrants and a first generation American who works as a project manager for the Hillsborough County Sheriff's Office. He's a military veteran who has worked both in the public and private sector and has an emphasis on estate planning.
Helene Daniel has more than 30 years of experience and a robust resume of qualifications including health care law, real estate, criminal and family law.
Neither candidate has spent the bulk of their career focusing on family issues.
In order to become board certified, lawyers must go through a rigorous process that includes interviews with opposing council, judges and outside references and then take and pass an eight-hour exam.
While some judges look for the first opportunity possible to head out of family court into the civil or criminal divisions, Dolgin said he would be perfectly happy to serve the rest of his career overseeing family cases.
"In what other position can your decisions save lives," Dolgin asked, referring specifically to legal fields.
He points to a story on his website. It's Tara's story. Twenty years ago Tara's husband took off with her three daughters and fled to Louisiana. She tried to get help getting her kids back, but because her husband was their father she had little recourse. Dolgin worked with local officials and those in Louisiana to help Tara get her daughters back.
"That case just never left me," he said.
It didn't leave Tara either. Not only did she film a video for Dolgin's campaign sharing her story and how he helped her, she also campaigned with him four years ago.
Emotionally charged stories like that are a boon to campaigns, but judicial campaigns are a different game. Very few people vote.
Of the 608,000 who cast a vote in the 2016 general election in Hillsborough County, only 483,000 voted in Dolgin's race.
Judicial candidates face a number of hurdles. First, they're races aren't sexy. There aren't partisan platforms to tout and they don't spend a lot of money to run. It's seen less of an elected position and more as a natural promotion for an accomplished lawyer. Plus, judicial races are buried at the end of a ballot. On longer ballots, voters sometimes never even get to them.
But Dolgin is hoping to reach more voters and to convince them that his race matters.
"The average person isn't getting arrested," Dolgin said. "But they are dealing with a family law matter at some point."
He said he asks groups of people to raise their hands if they or someone they are close to have ever had to go through a family law process.
"Everyone's hand shoots up," Dolgin said.
It's not guaranteed that Dolgin or one of his opponents would be assigned to the family division. The judge who currently represents that group, Martha Cook, presides over civil matters, for example.
But even if that's not the assignment, Dolgin said he's ready.