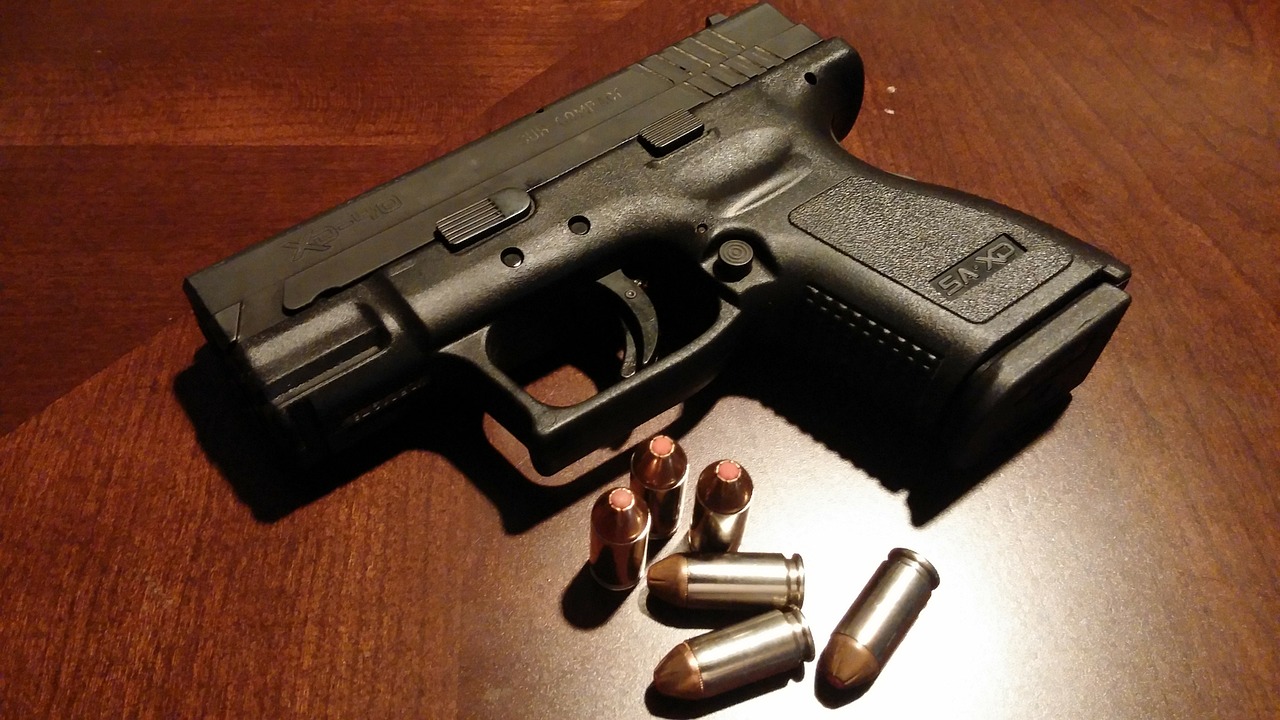 Democrats say reforming the state's gun laws will be a top priority next Session.
Democratic state Sen. Gary Farmer is looking to expand the scope of a state law regulating safe storage of guns, making it a violation to improperly secure a gun even if a minor does not get his or her hands on the weapon.
Currently, state law mandates that a gun owner "who knows or reasonably should know that a minor is likely to gain access to the firearm without the lawful permission of the minor's parent or the person having charge of the minor, or without the supervision required by law," must secure the gun.
The owner of the weapon can do that in one of three ways:
— They can "keep the firearm in a securely locked box or container."
— Alternatively, the weapon can be stored "in a location which a reasonable person would believe to be secure."
— Lastly, they can secure the weapon with a trigger lock.
The Senate Democratic Leader-designate's bill (SB 266) would get rid of that second option. Instead, it requires gun owners to use a locked container or a trigger lock.
Current law also states that a trigger lock does not need to be used "when the person is carrying the firearm on his or her body or within such close proximity thereto that he or she can retrieve and use it as easily and quickly as if he or she carried it on his or her body."
Farmer would also eliminate that exception, mandating the trigger lock be utilized even when the gun owner is carrying or has the weapon nearby.
Any failure to do so would be considered a second-degree misdemeanor.
That makes it far easier to violate the law. Currently, gun owners only run afoul of the law if the minor actually gets a hold of the weapon. The minor must also possess the weapon either in a public place or in "a rude, careless, angry, or threatening manner."
Farmer, of Broward County, would strike those provisions. Under his legislation, if the gun is not properly secured, it's a violation of the law whether anyone gets a hold of the gun or not.
The introduction of this bill in the Senate comes a day after Democratic Rep. Tina Polsky also said she would look to strengthen the state's safe storage laws in the upcoming 2020 Session.
Polsky said she plans to bring back a law she put forward in 2019. That version deviates from Farmer's bill in significant ways, however.
She would keep in place requirements that the weapon be brandished in a public place or in a dangerous manner. But anyone who does so, even if they aren't a minor, would trigger a violation.
Democrats have said reforming the state's gun laws will be a top priority during the 2020 Legislative Session.
That's following a trio of mass shootings in August in Texas and Ohio that left dozens dead. Democrats' push for a Special Session dealing with gun violence was rebuffed by Republicans.