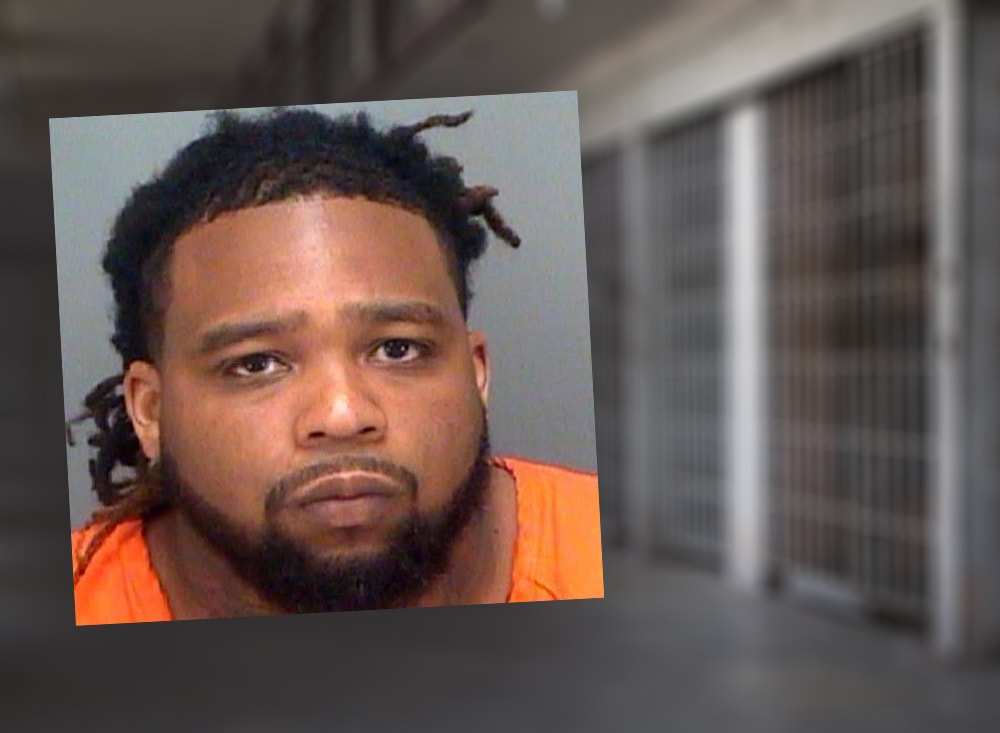 Powers allegedly shot and killed 31-year-old Derek Omasta.
Deshon Powers is out on bail after allegedly shooting and killing his 31-year-old neighbor in Clearwater.
According to the arrest report, Powers got into a verbal altercation with a neighbor Aug. 31 over a parking space at the victim's Clearwater duplex located at 1133 Grove St.
The altercation allegedly escalated and Powers produced a gun and shot Derek Omasta who later died at Morton Plant Hospital.
Powers was charged with first degree murder.
A judge set Powers' bond at $750,000. Powers posted that bond on September 3 through Be Be's Bail Bonds.

Powers' bond raises questions about the bond process in general.
When bail is set in Florida for a person to be released from jail, that person can either pay the full amount to the court, which they receive back — less court costs — once they've attended all required court hearings and appearances associated with the charge.
In many cases, particularly in major crimes, the bond amount is too great for the average person to pay on their own, even if they expect to get most of the money back.
That's where bail agencies come in. In that situation, the person pays a 10 percent nonrefundable premium to the agency and the agency posts bail on their behalf.
In Powers' case, the bond premium is $75,000.
The problem is, Powers doesn't appear to have the financial means to come up with that kind of money.
He filed an application for indigent status with the Pinellas County Clerk of Courts. In that filing, Powers listed no income and no assets and $50,000 in liabilities.
Byrallain Bell, the woman who owns Be Be's Bail Bonds, couldn't speak directly on Powers' case because it would violate his privacy as a client, however she did explain the process.
"We wouldn't waive our 10 percent premium," Bell said. "There are several different scenarios that play out in those types of situations. Sometimes the parents are able to help out."
Ultimately, she said, it's up to the bond agent to determine whether or not to post bail for a client. Often times that can be as simple as just feeling confident the indemnitor — the person guaranteeing the funds for the bond — has a great enough stake in making sure the person charged holds up their end of the bargain.
Still, there's more to Powers' bond.
While he was allegedly staying at the Clearwater Duplex where Omasta was shot, Powers listed another address on some of his court documents. That address is 12810 Pota Place in Tampa. It's the same address listed for another bail bond company, A Good Timing Bail Bonds owned by Michael and Shamina Pettway.
Michael Pettway declined to comment on his relationship or residency with Powers when called at his business, but Powers has done business with his company before.
Powers used A Good Timing Bail Bonds in 2017 to cover a $2,000 bail set as a result of a charge for driving on a suspended or canceled license.
Asked if she knew anything about that relationship, Bell again said she couldn't comment specifically on a client.
"They might list different addresses on different forms, but we always know where to find them," she said.
Under Florida bond rules, bail bond agencies are able to track down clients who have failed to appear during mandatory hearings to return them to police custody in order to protect their investment.