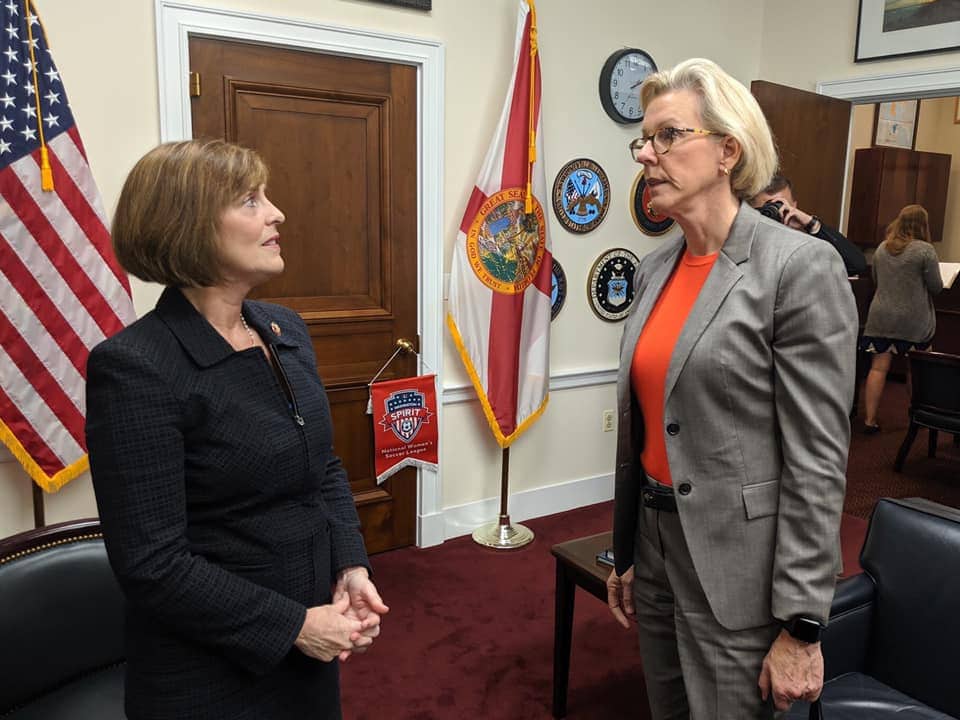 Castor met with the EPA and DOT to talk project funding.
Tampa Mayor Jane Castor took her first trip as the city's leader to Washington D.C. this week.
Castor spent Wednesday and Thursday meeting with members of Congress as well as leaders in the Environmental Protection Agency and the Department of Transportation.
"Everybody I spoke with and met with was very engaged and very aware of the issues and willing to help in any way they could," Castor told Florida Politics of her trip.
Castor's meetings included Sens. Rick Scott and Marco Rubio, U.S. Reps. Kathy Castor, Charlie Crist and Ross Spano and representatives from both the EPA and DOT.
No specific action came from any of the meetings. Such trips are typically informational, especially for new leaders like Castor.
However, she said she learned a lot of tips about seeking federal funding for local projects.
"The EPA and DOT were both incredibly helpful in suggesting ways to apply for grants," Castor said. "They explained what to apply for and what would be available in the future and when to apply."
A lot of it comes down to timing, the groups explained to Castor.
"A lot of the life of the grants are limited and so they said, while there could be some very short extensions, you should ensure your project is ready to go before you begin the application process," Castor said.
Castor said that is particularly helpful with the city's Streetcar expansion plan, which is well underway with suggested route extensions.
The EPA was "very interested" in the city's PIPES program, Castor said. On that project, agency leaders said the city might benefit from, in addition to seeking federal grants, applying for low or no interest financing programs to help pay for the multi-million dollar, multi-year project.
Castor said she enjoyed the trip and learned a lot from agency leaders. She's not sure when she'll return for another trip, but said there will certainly be more throughout her administration.
Her predecessor, Bob Buckhorn, went regularly to D.C. to discuss local issues with elected leaders in Washington and federal agencies.