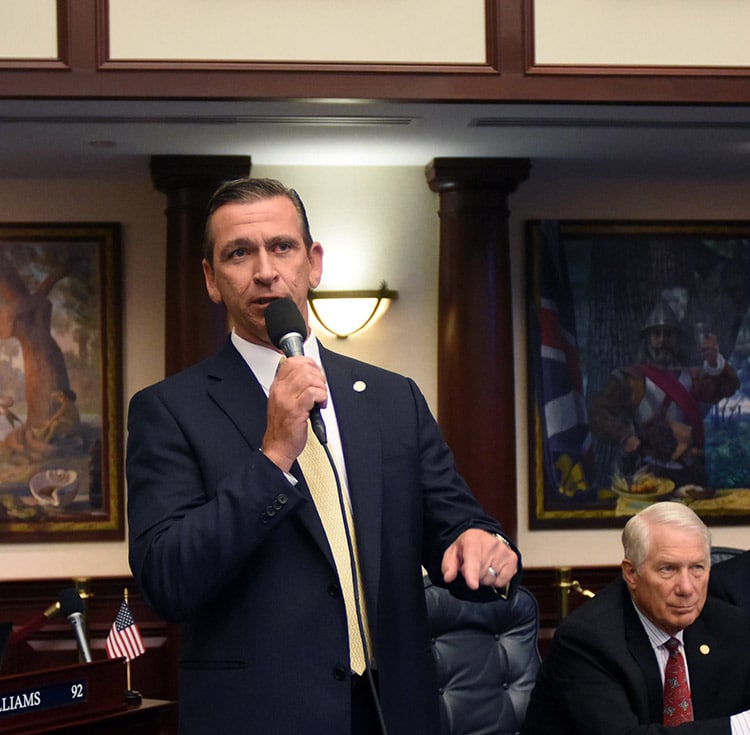 Incumbent makes case for continuity on water quality funding.
State Rep. Bob Rommel continues to hold a lead in his race for a third term.
After raising just $2,000 in August, the Naples Republican claims $66,500 in contributions for the cycle.
Democrat Sara McFadden pulled in $995 in August, and has collected $1,736 total, though that's on top of a $50,000 loan to the campaign.
For his part, Rommel said he takes any threat seriously: "We're going to do whatever is necessary," he tells Florida Politics.
Already, Rommel has spent $9,892 toward his re-election in 2020. McFadden has dropped $6,770 so far.
That leaves Rommel with a cash-on-hand advantage of $56,607 to $44,965.
The contest this year marks a rematch for Rommel and McFadden. Rommel in 2018 beat the Democratic challenge with 66.5 percent of the vote.
McFadden in July said she expects to have to put up her own resources to get the word out in conservative Collier County.
"You are not taken seriously unless you have your own money in the race," she told Florida Politics. "It's unfortunate because the average person can't even consider running."
But Rommel said continuity should be the top priority for voters this year.
He notes significant strides on water quality and Everglades restoration projects in the region. And Collier County has turned up as a center of much of that activity.
Gov. Ron DeSantis announced a major investment in water improvements his second day in office.
More recently, he called for continuous funding for similar projects and greater enforcement on polluters during a trip to Southwest Florida this week.
Rommel said the focus on keeping attention on Southwest Florida's environmental treasures relies on sustaining momentum.
"We continue to work on restoring the Everglades and water quality, and we can't take anything for granted," Rommel said.
Rommel picked up just a couple checks this month, from auto executive Ted Smith and from Home Depot's political action committee. McFadden relied on small dollar donations.