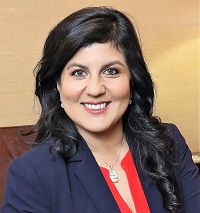 The bill is similar to another filed in the Senate.
Rep. Jackie Toledo filed Thursday a bill that would add LGBT protections to Florida's Competitive Workforce Act.
Her bill (HB 161) is similar to Sen. Darryl Rouson's bill (SB 34) filed earlier this month. Toledo's bill tees the measure up for consideration in both chambers, though historically the issue has fallen flat among conservative lawmakers.
Both bills would add protections to already existing anti-discrimination laws for individuals based on their sexual orientation and gender identity. It applies to privately owned and operated public lodging and public food service establishments.
Florida anti-discrimination laws already bar such establishments from discriminating on the basis of race, creed, color, sex, pregnancy, physical disability or national origin.
The bills would not apply to private businesses denying service based on religious conviction. That would apply to situations like the now-famous cake baker who refused to bake a wedding cake for a same-sex couple.
The bill also defines gender identity as "appearance, or behavior, regardless of whether such gender related identity, appearance, or behavior is different from that traditionally associated with the person's physiology or assigned sex at birth."
It defines sexual orientation as "an individual's heterosexuality, homosexuality, or bisexuality" but leaves out more modern sexual orientation descriptors more difficult to identify.
In addition to restaurants and hotels, the bill applies to any place that sells food for consumption on premise, gas stations, entertainment establishments, movie theaters, concert halls, sports arenas or stadiums.
The same bill filed last year (SB 438) never made it past its first committee assignment. It was withdrawn from consideration in the Government Oversight and Accountability Committee. An identical bill in the House (HB 1279) also died in its first committee stop. Both were indefinitely postponed and withdrawn from consideration. The issue also came up in 2017.
Both 2019 bills were filed by Republicans. Toledo is a Republican, Rouson a Democrat.