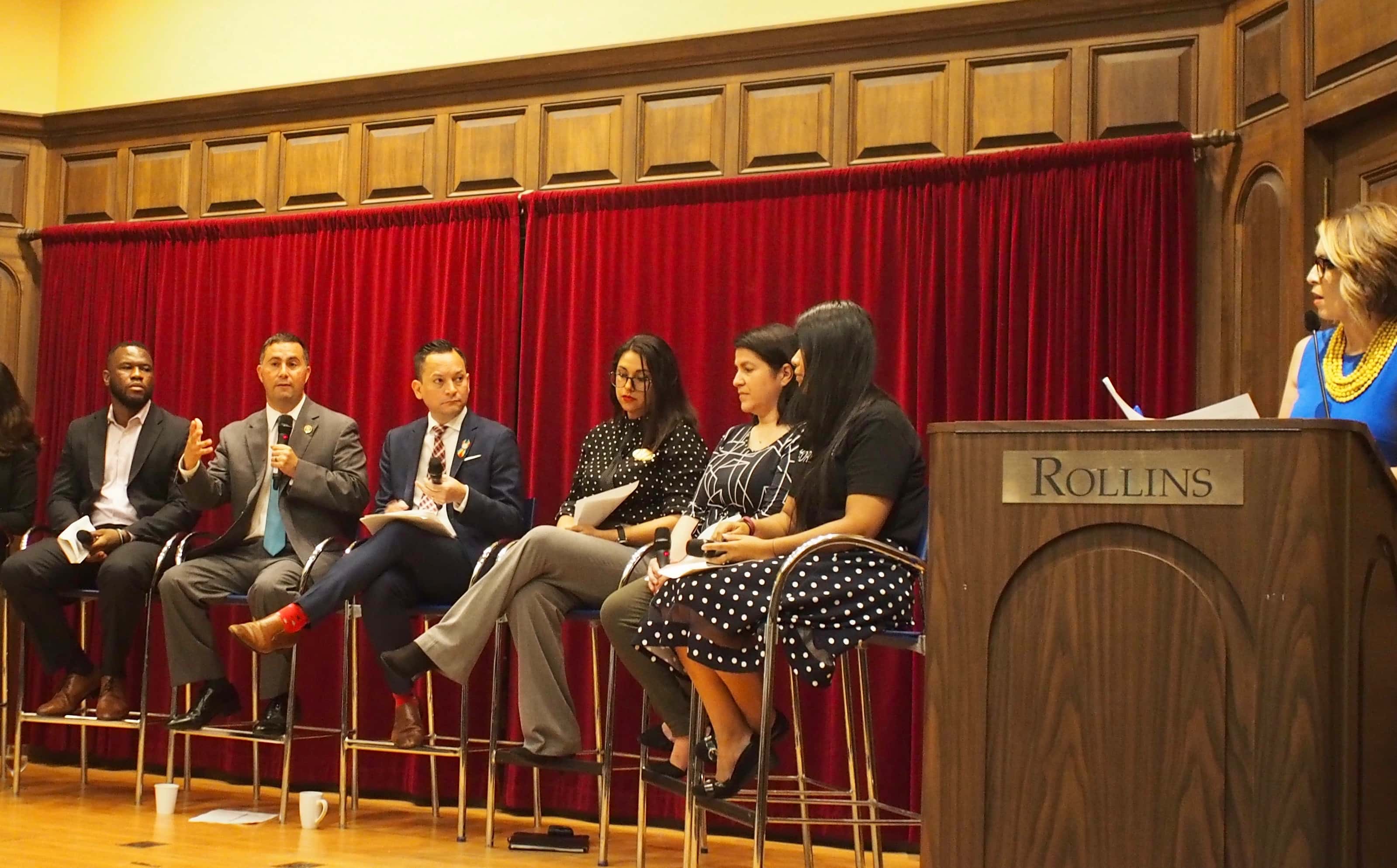 'We want their help," Soto said of Scott and other Senate Republicans.
As an estimated 140,000 Venezuelan immigrants and refugees gather in Florida, Democratic state Rep. Darren Soto Friday touted his legislation to grant refugees the right to stay, applauded Republican Sen. Marco Rubio for supporting it, and called on Republican Sen. Rick Scott to do the same.
Scott, like Rubio, Soto, and many other members of Florida's congressional delegation from both sides of the aisle, has expressed strong support for temporary protective status for Venezuelan refugees fleeing the regime of Venezuelan dictator Nicolás Maduro. But his office said Monday he's going another route, trying to develop a different TPS package with White House backing.
Soto's House Resolution 549, which would authorize temporary protective status for Venezuelan refugees, was approved by the U.S. House of Representatives in July.
Rubio has signed on as a cosponsor of the related bill, Senate Bill 636. But he is the only Republican who has done so. And the Senate bill has gone no where in the Republican-controlled Senate.
"We've already passed out my bill to give temporary protective status to Venezuelans. There's a lot of talk that will turn into action. Sen. Rubio is a cosponsor of the bill and we applaud him for that. Scott has said positive things," Soto said. "There were a lot of promises made and we're still a year and a half away from the end of the term. I'm hoping they will. I'm not going to speculate whether they will or not because we want their help."
Soto made his comments at a broad panel discussion on immigration issues held Friday at Rollins College, sponsored by FWD.us, a bipartisan political organization. He was joined by Democratic state Rep. Carlos Guillermo Smith and various leaders of Hispanic and immigration groups, and students who are here with protection under the Deferred Action for Childhood Arrivals program authorized by former President Barack Obama.
The administration of Donald Trump has expressed support for Venezuelan refugees but opposition to temporary protective status programs, which also have previously been extended to Haitian and other refugees.
Soto said he hopes Rubio and Scott will help push TPS through the Senate.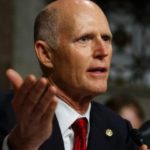 "Obviously at the end of the day, if there was a concerted effort by both parties to assist in the Venezuelan crisis and the refugees here, there are about 140,000 Venezuelans in the state of Florida who have varying political opinions," Soto continued. "I hope that we will get it soon, whether it is directly through passing a bill through Congress or finally getting the Trump administration to make good on the promises they made months ago."
Scott's office said it is working on getting President Donald Trump's support.

"Senator Scott has been clear that he supports TPS for Venezuelans," his Communications Director Chris Hartline stated. "But the program needs to be reformed. He's working with his colleagues and the White House on a reasonable path forward that will actually provide protection to the vulnerable Venezuelan community."