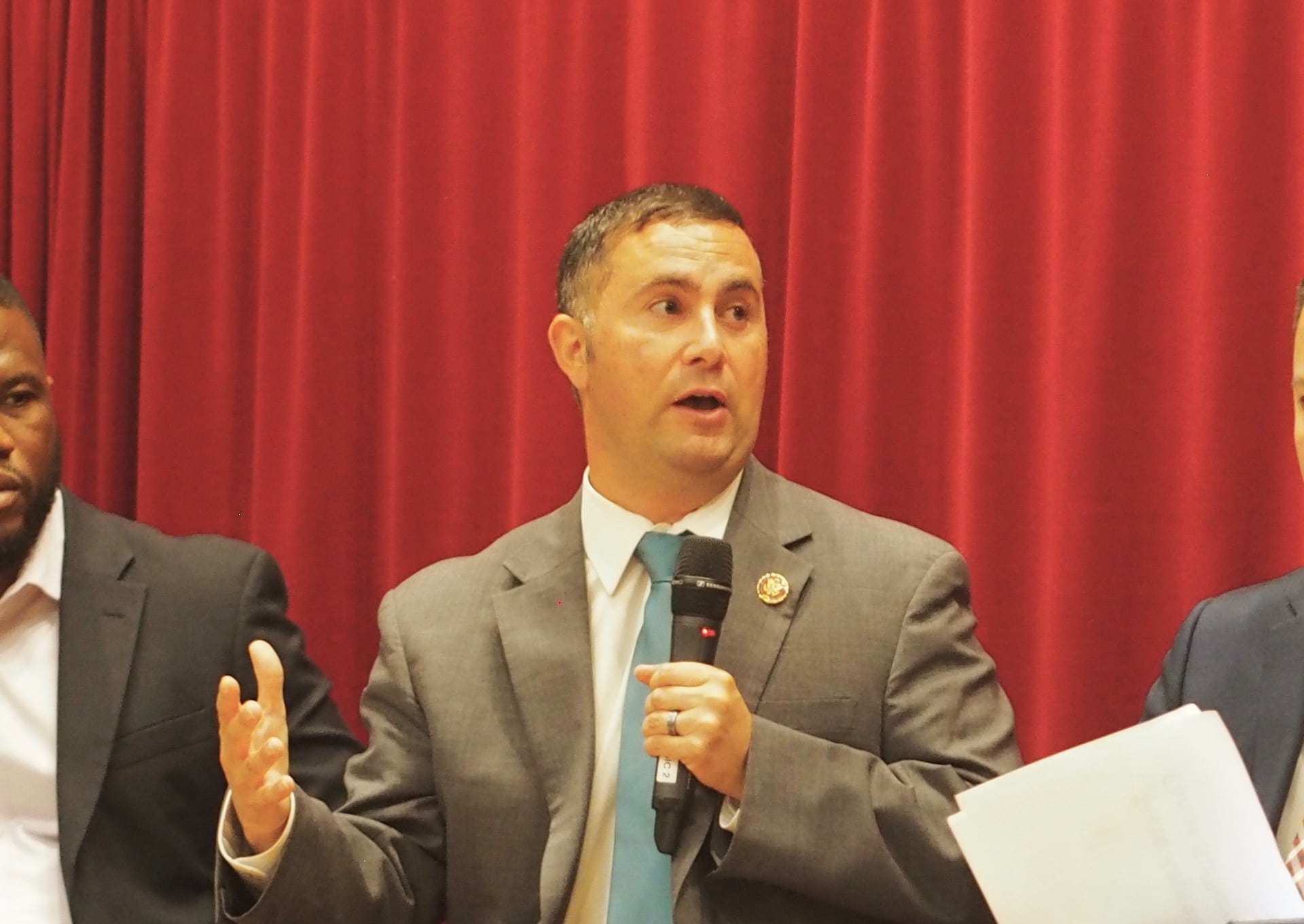 VA Secretary Robert Wilkes defended the eviction notices sent to members of Congress
Facing eviction from VA hospitals along with a small handful of other member of Congress, U.S. Rep. Darren Soto said Friday the solution may be in growing support for a bill he helped introduce to require the U.S. Department of Veterans Affairs to provide office space for congressmen who want it.
He said support is growing for his bill now that the VA has decided to evict members of Congress from VA hospitals around the country.
Soto, a Kissimmee Democrat, and U.S.Rep. Stephanie Murphy, a Winter Park Democrat, both use a congressional constituent services field office at the Orlando Veterans Affairs Medical Center in Lake Nona. Each on Friday decried the VA's decision.
They joined U.S. Rep. Brian Mast, a Palm City Republican, who slammed the VA Thursday for kicking him and three other South Florida Congress members out of the West Palm Beach Veterans Affairs Medical Center, effective by the end of the year.
Also on Friday, On Friday, VA Secretary Robert Wilkie sent a letter to Mast that made it clear he supports the evictions that the VA is undertaking of members of Congress, and defending the hospital system from his criticisms, which Wilkie called "misleading."
Soto, Murphy, Mast, and other members of Congress have all heralded the offices as an effective way to help veterans with the federal bureaucracy and get them needed help for services, particularly in the sometimes nightmarish bureaucracy of the VA.
"It's senseless," Soto said of the VA's decision. "This office has been a smashing success."
The VA cited office space priorities in its hospitals for its decision to evict members of Congress. Mast, Soto, and Murphy expressed doubt about that.
"It couldn't possibly be about a space issue. These offices aren't much bigger than broom closets. This has to be about something else," Soto said. "I think there's some friction. I'm not going to speculate because there are many theories on this.
"But we need to get beyond this."
The VA also questioned whether it has legal authority to even be renting space to members of Congress.
To that, Soto said his and Mast's bill should be the answer. Earlier this year, they introduced House Resolution 2846, which would make it easier for congressional members to open such offices.
Soto said he spoke Thursday with U.S. Rep. Mark Takano, the California Democrat who chairs the House Committee on Veterans Affairs, which is hearing HR 2846.
"That's only heightened his interest to hear our bill," Soto said. "We were thinking that maybe it's necessary, maybe it wasn't because we were starting to get offices at the VA. Now we realize if we don't put it into law, our rights are ambiguous at best."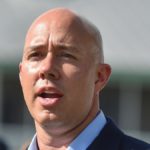 VA Secretary Wilkie sent a letter to Mast Friday taking issue with several of his assertions, including that the VA needed more transparency and accountability, and that the congressional offices in VA hospitals were any more effective than congressional offices elsewhere. Mostly, Wilkie credited President Donald Trump with reversing problems at the VA that Wilkie said were caused by President Barack Obama. So Wilkie contended the criticisms Mast made of VA's bureaucracy were out of date.
"While that was true during the Obama Administration, under President Trump, VA has done more in the last two and a half years than previous administrations have done in decades to reform the department and improve health care and benefits for our nation's patriots," Wilkie wrote.
He also told Mast that if they could do it without being disruptive, his staff might be allowed to come to the West Palm Beach Veterans Affairs Medical Center once a month to meet with veterans in common areas.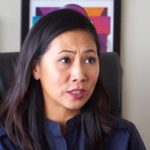 Murphy gathered reporters in her office Friday afternoon to express her hope that the VA will reverse its decision, which was communicated to members of Congress by an undersecretary. On Thursday Murphy wrote a letter appealing to Wilkie.
However, Wilkie's letter Friday to Mast defended the evictions.
"I can't speculate on their motivation but I will tell you the consequences. And the consequences are that veterans will be hurt in this because they will lose a convenient location for access to constituent services," Murphy said.
"We get shoulder-to-shoulder with them and help them break through the bureaucracy. It's a service that is convenient sometimes for our veterans," Murphy said.