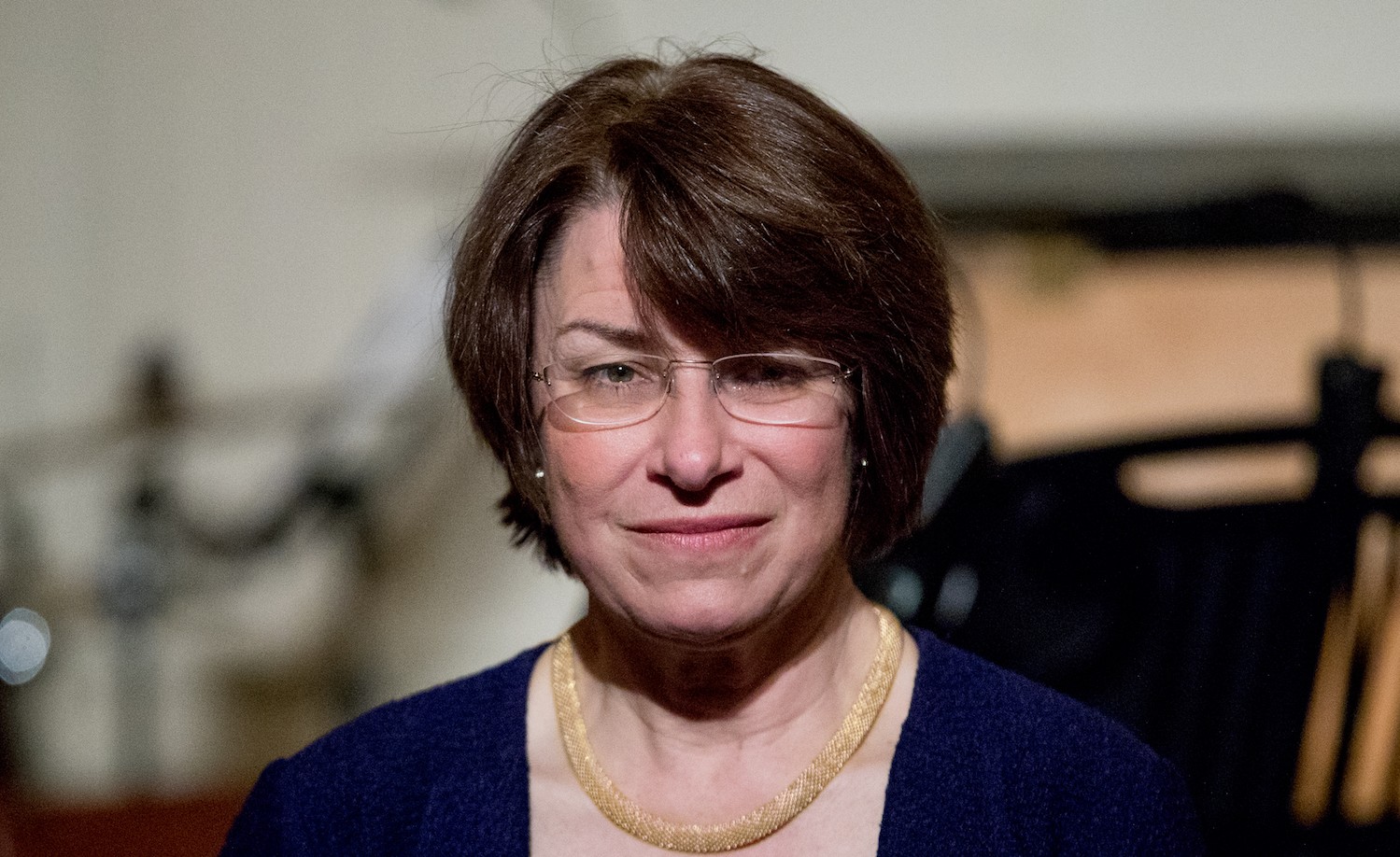 Klobuchar will appear with election reform activists and SEIU members.
Democratic presidential candidate Amy Klobuchar will visit Miami Saturday morning to discuss the issue of voting rights with members of the Service Employees International Union (SEIU).
Klobuchar is currently one of two Senators representing the state of Minnesota. She's one of about 20 people still competing for the nomination to take on Republican President Donald Trump in 2020.
The Senator will meet with members of SEIU Local 1991 Saturday morning at 9:30 a.m. for a roundtable on the issue of voting rights. Along with several election reform activists, the group will "discuss the need to eliminate barriers for voting and ensure a fair and functioning democracy where every voice is heard," according to a release on the event.
The roundtable will take place at 1601 NW 8th Ave Miami, FL 33136.
Klobuchar was one of 10 candidates to take the stage at the Democrats' most recent debate in Houston. That debate was the first to feature all the major candidates on one stage. Previous debates had featured 20 candidates total, split into groups of 10 over two nights.
Klobuchar has also already qualified for the fourth Democratic debate.
The issue of voting rights has been at the forefront of the conversation both in Florida and around the country. North Carolina just conducted a Special Election after a Republican operative was accused of election fraud by collecting voters' ballots in a heavily Democratic area and discarding or altering them.
And in Georgia, reports of a voting machine irregularity has been the latest in a series of complaints lobbed by Democrats surrounding the 2018 election of GOP Gov. Brian Kemp.
In Florida, the recent voting rights debate has surrounded legislation passed last Session to implement Amendment 4. That ballot initiative was approved by voters in Nov. 2018 and allowed nonviolent ex-felons to regain their right to vote upon completion of their sentence.
The 2019 law required ex-felons to pay fines and fees in order to have their voting rights restored. Democrats have called the measure a poll tax. The law's supporters have pointed to testimony from the amendment's original backers, stating that repayment of fine would be a necessary part of "completing" a person's sentence.