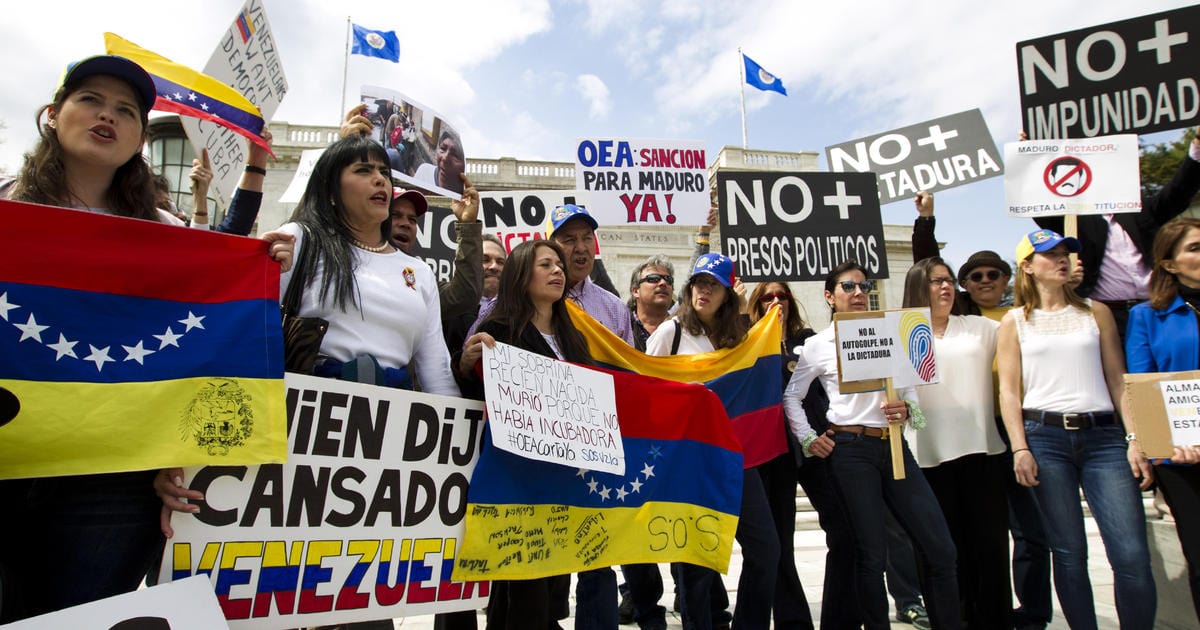 Debbie Mucarsel-Powell, Debbie Wasserman Schultz, and Donna Shalala urge Donald Trump to choose a Security Advisor who is focused on Venezuela relief.
U.S. Reps from Florida are concerned about the Venezuela crisis as Donald Trump considers a new National Security Advisor.
Representatives Debbie Mucarsel-Powell, Debbie Wasserman Schultz, and Donna Shalala penned a letter urging the president to choose someone who will take the Nicolás Maduro humanitarian crisis seriously. Among the things they'd like to see is an adviser willing to grant Temporary Protected Status to Venezuelans fleeing the regime.
For those who aren't familiar with what's going on in Venezuela, Juan Guaidó declared the presidency in January, a move that was designed to oust the existing Maduro regime and bring democracy to Venezuela.
The United States and other nations, including the EU, recognize Guaidó as the true president of Venezuela, but a peaceful transition of power has not occurred. 
The Maduro family continues to have a significant leadership stake and public influence in Venezuela that's credited with leading to one of the largest humanitarian crises of our time.
Florida politicians have invested time and resources to assist with the Venezuela crisis, including Sen. Rick Scott, who has been a vocal advocate for American intervention in the country. 
A letter this week from Mucarsel-Powell, Wasserman Schultz and Shalala assert that in Venezuela today, "88 percent of hospitals have reported shortages in medication, and 79 percent are experiencing shortages in surgical supplies." 
Meanwhile, the need for these things grows greater and greater. More than 3.4 million people have fled Venezuela or been forced to leave during the crisis, which has led the U.S. House to pass bills outlining aid for Venezuela. 
"[I]t is imperative that the next National Security Advisor understands the importance of what is happening in Venezuela and prioritize placing pressure on the Maduro regime," the Representatives wrote. 
"The House of Representatives has stood up for Venezuelans by passing several bills that address the present humanitarian crisis and future of Venezuela. This includes the Humanitarian Assistance to the Venezuelan People Act of 2019, the Russian-Venezuelan Threat Mitigation Act, the Venezuela Arms Restriction Act and the Venezuela TPS Act of 2019. 
"We have urged the Senate to pass this legislation, and we continue to ask you to exercise your authority to grant Temporary Protected Status to Venezuelans We firmly believe that TPS for Venezuelans in the United States must be granted without delay. 
We strongly urge you to appoint a National Security Advisor who will help ensure that Venezuela's safe, peaceful return to democracy is a priority for the United States and the world while also protecting those Venezuelans living here in the United States."
Want to read the full letter text? Check it out here.