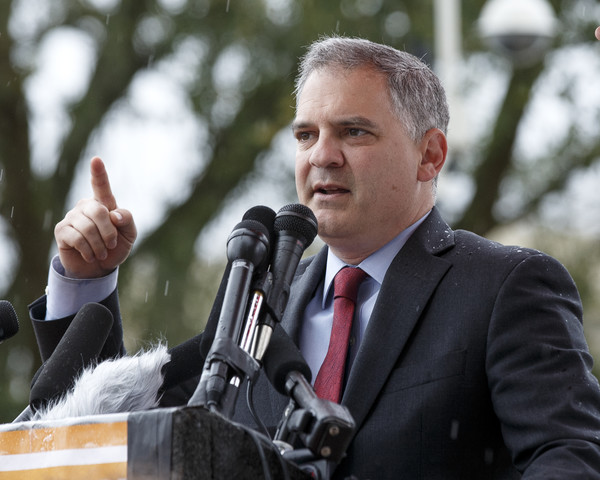 Sen. Kevin Rader filed the legislation.
Sen. Kevin Rader has filed legislation requiring high school students in public schools to be taught about breast cancer and prostate cancer awareness.
Rader, a South Florida Democrat, filed a bill Friday (SB 276) that would update the state's public K-12 education statute.
Section 1003.42 lays out several topics that are required to be covered as part of the public school curriculum. Topics which are currently mandated to be taught to students include the development of the Declaration of Independence, the history of the state and the conservation of natural resources, among other items.
Rader's measure would add a provision to the portion of the statute covering health education.
"The health education curriculum for students in grades 9 through 12 shall include a breast cancer and prostate cancer awareness component that includes, but is not limited to, the characteristics of and measures to prevent breast cancer and prostate cancer," the bill reads.
As of 2016, Florida has relatively low rates of new cases of both breast cancer and prostate cancer according to statistics from the Centers for Disease Control and Prevention (CDC).
The state ranked in the bottom 10 in the nation for new cases according to those numbers, which is the most recent data set available from the CDC.
Florida had an age-adjusted rate of 116.5 new cases of breast cancer per 100,000 women, the CDC numbers showed. For prostate cancer, the state saw 86.4 new cases for every 100,000 men.
Rader's legislation would look to keep those numbers on the low end as compared to the rest of the nation. The awareness education would be added to a health education curriculum that includes instruction on mental and emotional health, substance abuse and the consequences of teenage pregnancy, among other topics.
This isn't the only adjustment Rader is looking to made to the public school curriculum this upcoming Session. He also has a bill seeking to expand the already-mandated education on the Holocaust. Rader's bill would also force charter and private schools to teach about the Holocaust.