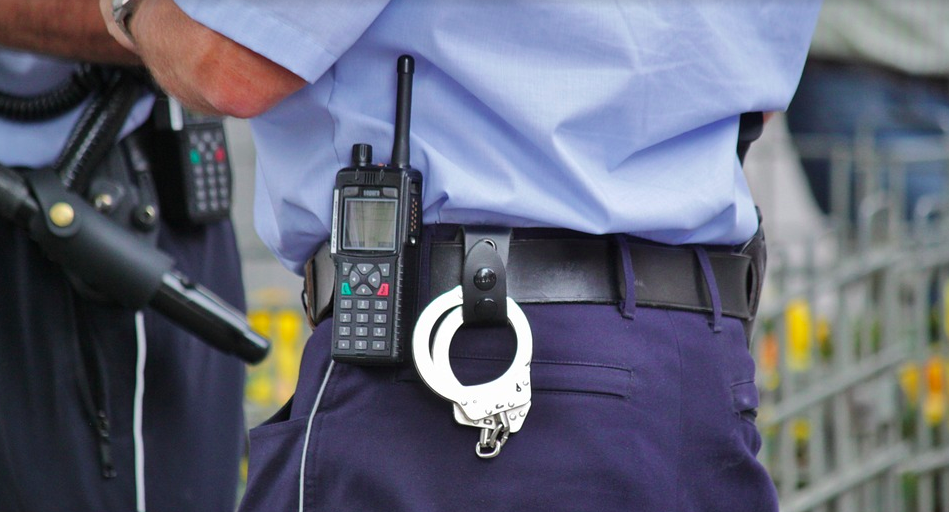 "This is for law enforcement communications ... Those 'calls' can't be dropped."
A panel of 1st District Court of Appeal judges now will decide whether Motorola Solutions should keep a major state law-enforcement radio contract potentially worth hundreds of millions of dollars.
Judges James R. Wolf, M. Kemmerly Thomas, and Associate Judge Scott Duncan heard argument Tuesday in the appeal brought by the former Harris Corp., which lost the contract to Motorola last year.
A bid contest was first heard last May by Administrative Law Judge J. Bruce Culpepper in Tallahassee. He found for Motorola, and then-Department of Management Services Secretary Erin Rock later agreed with Culpepper.
Harris' attorney, Karen D. Walker, told the judges that Motorola is relying on borrowed, or "conveyed," radio towers that it ultimately may not be able to use. The company's final proposal included 144 tower sites.
Duncan asked whether that mattered: "The state is leaving it up to Motorola to do what they need to do, and if they can't use conveyed towers, it's on them to bear the cost" of keeping the system up and running.
"The service is only as good as the system work(ing)," Walker answered, using the example of motorists being inconvenienced by dropped cell calls.
"This is for law enforcement communications," she said. "Those 'calls' can't be dropped."
Later, Daniel Nordby – a Shutts & Bowen lawyer who represented the state – said Motorola "was very clear throughout the process" they would be able to deliver, explained in detail the technical side of why that was, including the use of "alternative sites."
Following up on that, Judge Wolf asked Nordby,"I guess the bottom line, and what they're arguing here – I'm not sure whether I buy off on it or not – is how can we be sure that you're going to be able to provide these alternative sites? Is there a sufficient insurance here?"
Yes, said Nordby, a general counsel to then-Gov. Rick Scott: Culpepper "found … that it would not be an issue."

"I think the department, Motorola and Harris understood going in that standing up a statewide radio system is a complex matter, he said. "And what the department ultimately was concerned about was getting the coverage that it was looking for … 98 percent of the time for the car radios, 95 percent coverage statewide, 95 percent … for handheld radios.
Like a telephone, he added, "when you pull it out of your pocket, you want it to connect. You don't really care so much where the specific towers are that enable you to connect."
And Ed Lombard, representing Motorola, said companies "don't know the final design, or don't (know the) final constellation of towers until (they) go out there and it's time to build it."
Ultimately, Wolf asked Walker on rebuttal whether it was really unusual for contracts to essentially say, "I don't have the capability right now, but I'm going to have the capability when you need it," as he put it.
"I mean, that doesn't seem like such an unusual contract term," Wolf said.
Walker replied, "I think, in a competitive procurement situation, when you make an offer to the state, it should be something you believe you can deliver at the time you make that offer."
"I agree," Wolf said. "You have to give reasonable assurances. But it's not that unusual not to have everything in place at the time you intend to enter into a contract."
The new Statewide Law Enforcement Radio System (SLERS) buildout had been scheduled to begin next year. The system is "a single, unified digital radio network that meets the radio voice communications needs of state law enforcement officers and other participating agencies throughout the state," according to the DMS website.
Melbourne-based Harris held the contract for SLERS since September 2000. The system is funded through a $1 fee tacked on to vehicle registrations.
At the May hearing, Harris had raised the issue of radio towers and how their quantity and quality of service is paramount to officer and public safety. But Motorola's legal counsel said his client's superiority in communications technology essentially means the company can do more with less.
Last October, Harris and New York-based L3 Technologies announced that they had agreed to an all-stock "merger of equals," creating the sixth largest defense contractor in the U.S.
Billed as "the largest merger in defense history," the new company — L3 Harris Technologies —  is expected to generate $16 billion in yearly revenues and has 48,000 employees worldwide, a press release said.
Walker represents Harris along with George N. Meros Jr., Mia L. Mckown, and Tiffany A. Roddenberry of Holland & Knight, court records show.
The state and Motorola are also represented by attorney W. Robert Vezina III, and Jason Gonzalez and Amber Stoner Nunnally of Shutts & Bowen.
As usual, the judges did not indicate when they would render a decision.
__
Reporting by Senior Editor Jim Rosica in Tallahassee, with background by Gainesville correspondent Drew Wilson and the News Service of Florida, republished with permission.