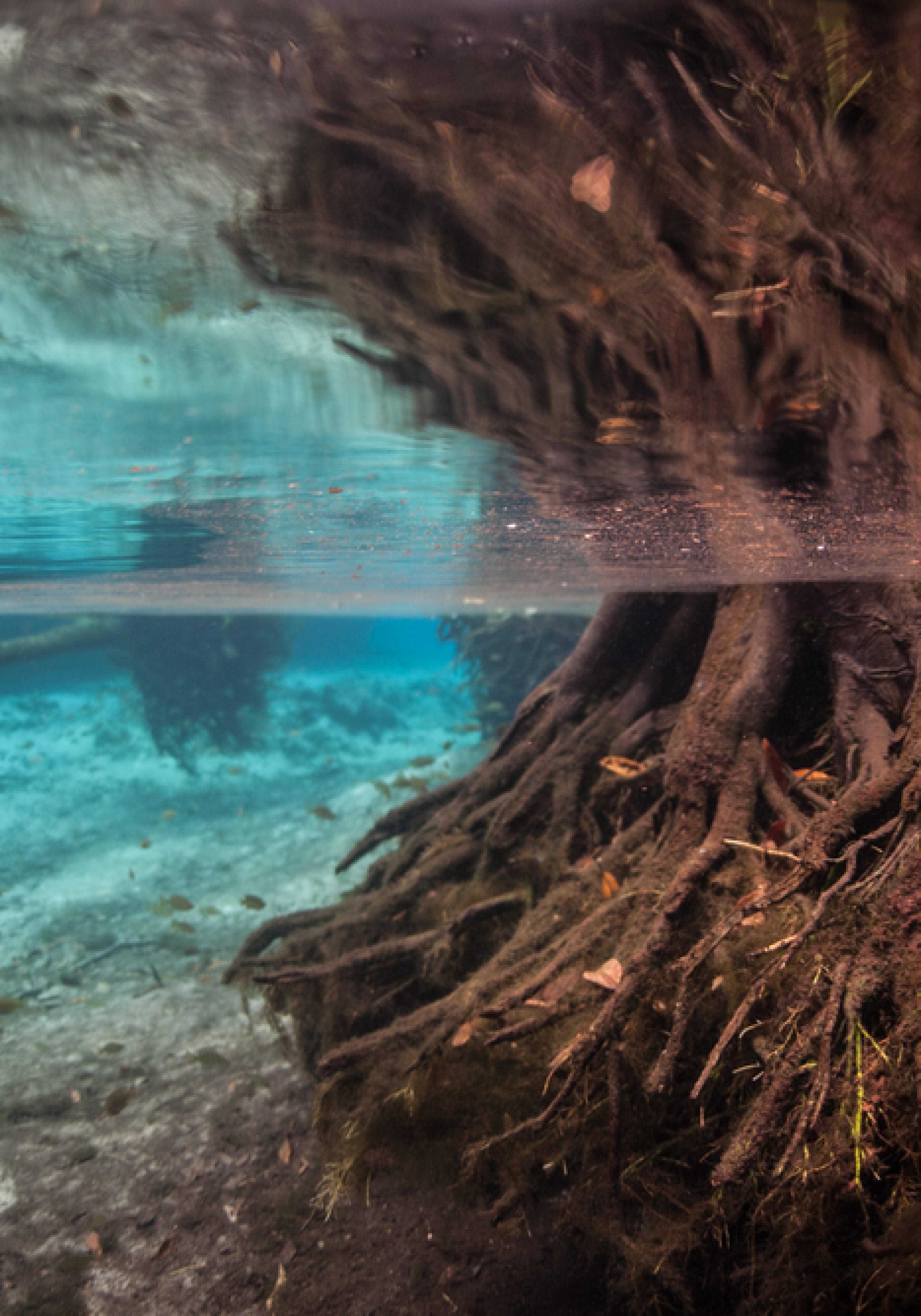 Progress in recent years on water quality expected to continue.
On Wednesday afternoon, the House Agriculture and Natural Resources subcommittee contemplated the ongoing project of water-quality improvement, including Everglades and springs restoration.
The Department of Environmental Protection's Director of Environmental Assessment and Restoration, Tom Frick, was first up.
He discussed continuing springs restoration efforts, a legislative priority in recent Sessions that will continue to be one going forward.
On the environmental front, Gov. Ron DeSantis immediately after being sworn in called for $625 million in annual funding for water quality projects.
He reiterated that call last week in Naples, the home of U.S. Sen. Rick Scott, who was considered to be a less environmentally concerned Governor by most observers.
The Legislature budgeted more. All told, DeSantis has promised $2.5 billion for restoration, with springs being central; $100 million in the most recent budget, $65 million of which has gone to wastewater collection and treatment.
All told, 189 projects have been authorized since 2013, with 65 completed, and "historic levels of funding" this year for water quality projects.
"Thanks to you all, there was $670, $680 million appropriated for natural resources," Frick said.
The state has put $291 million into these projects, with another $230 million in local match.
Problems are familiar, from attempting to curb agricultural water consumption and runoff to ongoing issues with septic systems, especially near springs.
"The effluent … basically gets in our groundwater," Frick noted. Septic upgrades, up to $10,000 per capita, have $7.6 million of funding in this budget.
The upgrades can siphon out nutrients that older models cannot and are necessary given the older systems fail.
Buy-in from local governments and cooperation with private companies are both key to this program.
Land acquisition, especially regarding lands abutting springs systems, is another priority.
Frick noted that existing wetlands near springs, which can be used as buffers, are a priority in Central Florida and Northwest Florida.
Everglades restoration was also a hot topic in committee.
The Central Everglades Project is headed for a January 2020 environmental review.
The EAA "deep storage reservoir" should be online before 2027, offering 10,500 acres of storage. The U.S. Army Corps of Engineers leads on this one.
There are issues here, including federal "cultural resources" designations for at least some of the land.
Cultural resources could be "just about anything. It could be a burial ground, it could be something that's just been there for 50 years," remarked Ecosystems Director Edward C. Smith.
"Ultimately, the goal is to get water south," Smith said, "and get things back the way they should be."