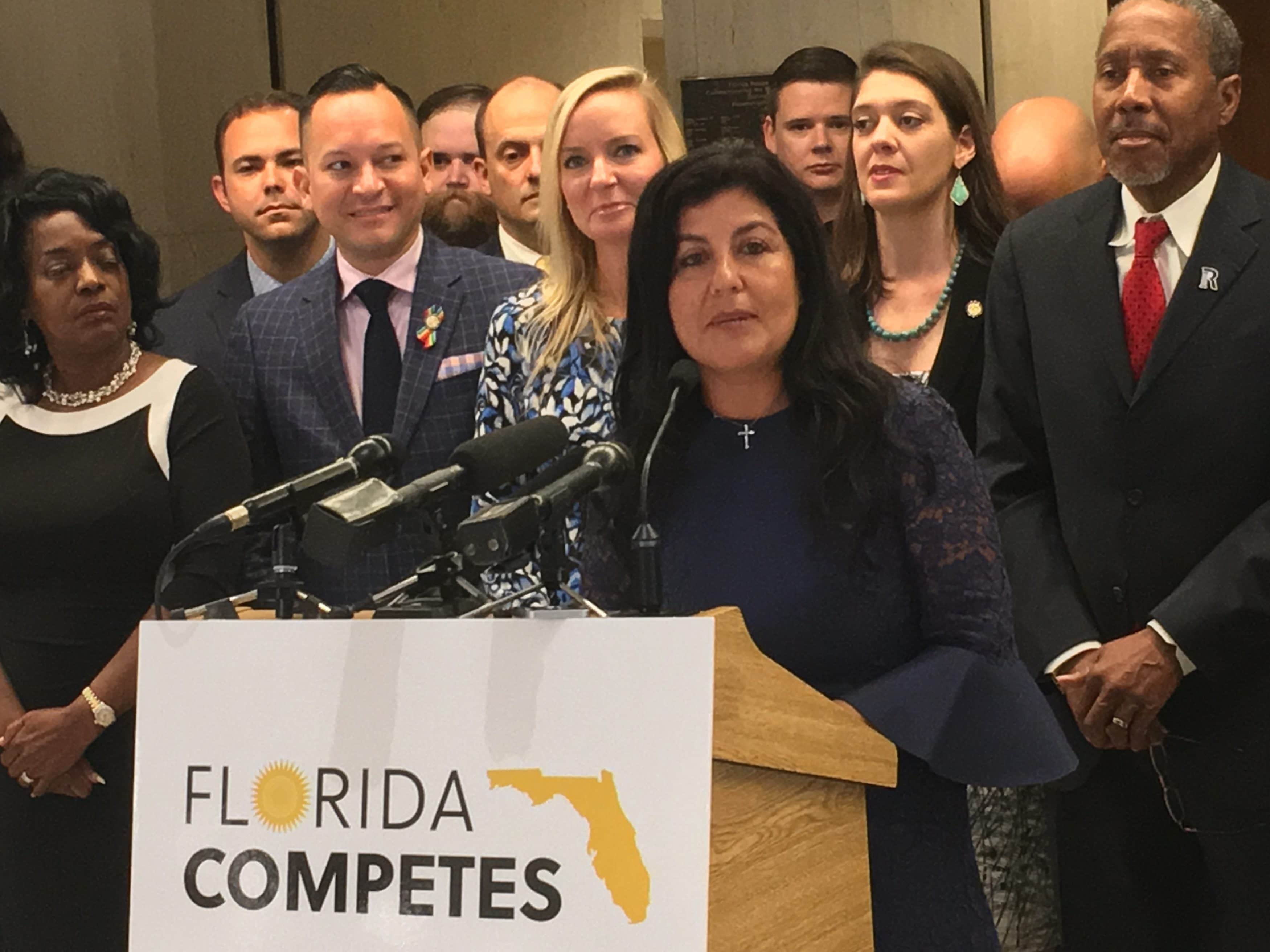 The bill would prohibit discrimination based on sexual orientation or gender identity.
A bipartisan group of lawmakers is hoping public support for LGBT workplace protections will push a bill through that has fallen flat over the past several years.
The Florida Competitive Workforce Act would prohibit discrimination based on sexual orientation or gender identity in restaurants and hotels, housing, and in employment practices.
It would add protection to already existing anti-discrimination laws for individuals based on their sexual orientation and gender identity. It applies to privately owned and operated public lodging and public food service establishments.
In addition to restaurants and hotels, the bill applies to any place that sells food for consumption on premise, gas stations, entertainment establishments, movie theaters, concert halls, sports arenas or stadiums.
It would not apply to private businesses based on religious convictions.
"It is time for all of us to join the members here today and pass the CWA and finally pass this pro-business economically sound policy into law," said Sen. Darryl Rouson who is spearheading this year's bill in the Senate. "Florida is in competition with other states for quality workers and without the Competitive Workforce Act we are sure to fall behind."
Rouson joined several others, including Tampa Bay area Reps. Jennifer Webb and Jackie Toledo, who are sponsoring the House Bill, during a press conference at the State Capitol in Tallahassee.
The measure has in the past failed to get hearings in committees, which keeps lawmakers from voting on it on the floor.
"The issue is leadership, but we are demonstrating leadership by filing this bill and asking leadership to hear the will of the people," Rouson said when asked if legislative leaders were blocking its passage.
He called on them to let the issue be heard in committee to "give it a fair shot."
Webb, who is openly gay, expressed frustration that a popular issue is not being codified into law. She said last year's effort "secured the largest number" of sponsors and co-sponsors with 74 lawmakers backing the bill.
"This overwhelming support is not limited to the Legislature," Webb said and referenced a survey that found 65 percent support for workplace LGBT protections from Tampa Bay area respondents.
"As more people get to know their LGBT neighbors they come to understand that people just want to be able to earn a living, provide for our families and go about our daily lives without the fear of discrimination."
___
Jacksonville correspondent A.G. Gancarski, reporting from Tallahassee this week, contributed to this post.