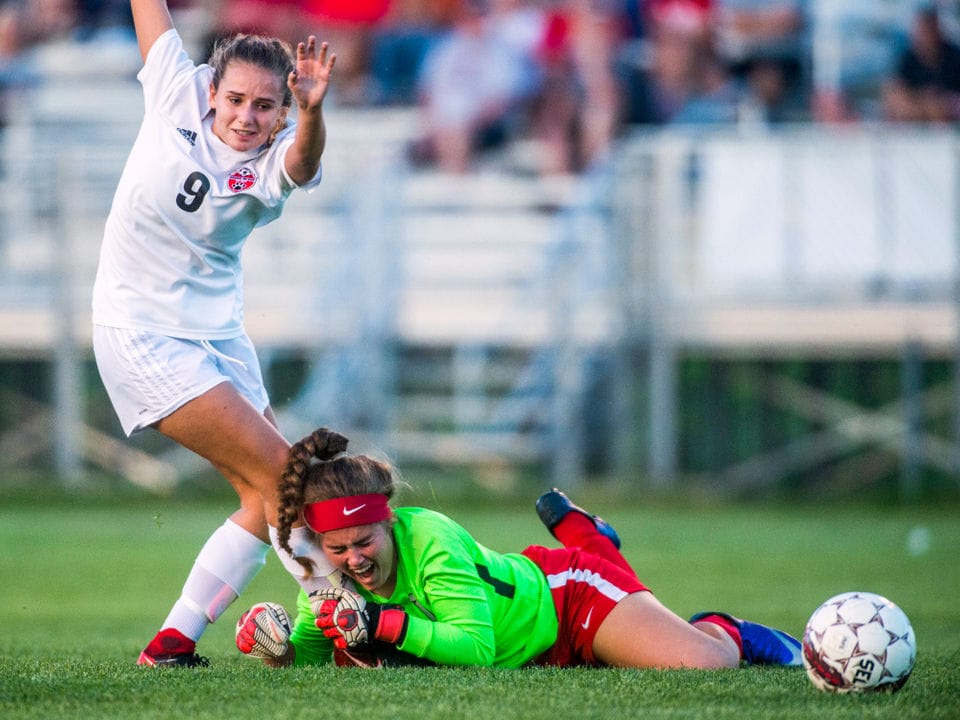 "The Legislature's the lead, we follow."
On Wednesday, a Florida House committee considered a particular set of challenges faced by student athletes: health issues.
The House PreK-12 Innovation Subcommittee heard from the Florida High School Athletics Association and the Florida School Boards Association about health concerns for student athletes.
The forum was relaxed: the packet of material was fragmentary at best, not reflective of a formal presentation so much as a good-humored colloquy.
Whether this was productive is another matter.
Recent deaths from heatstroke, in Florida and elsewhere, have put a spotlight on student athlete health.
FHSAA director George Tomyn lauded the Florida Legislature for taking the lead on issues such as concussions and sudden cardiac arrest.
"The Legislature's the lead, we follow," Tomyn, who has led the FHSAA for two years, told the legislators.
Tomyn repeated that point a couple of times, striking a strict constructionist pose, before taking questions about what he's seeing in high school sports. Yet many of which seemed to be beyond his scope.
Miami Republican Rep. Vance Aloupis asked about cardiac arrest.
Coaches are "recommended" to have CPR training, but no such mandate exists.
Jacksonville Republican Rep. Jason Fischer, a former School Board member, asked about CTE and traumatic head injuries.
These are not currently being tracked, Tomyn said. There is a national agency the FHSAA reports to, but Tomyn couldn't recall the name.
"I'm kind of naive on that one," Tomyn said.
There are videos about concussion awareness, however.
Rep. Delores Hogan-Johnson, a St. Lucie Democrat, turned the conversation to heatstroke.
"I am only aware of the tragic incidences. We do not record the good events, only when there is a negative or tragic consequence," Tomyn said. "We do not record that information."
Another concern from ranking Democrat Susan Valdes: coaches that aren't CPR certified.
While there are videos that help, this is another area where direct legislative guidance may be necessary.
"I'd be disappointed," Tomyn said, if someone didn't pursue training because "we didn't require it."
A representative of the Florida School Board Association, Citrus County School Board member Doug Dodd, noted that the FHSAA sets parameters by which his board abides.
However, what's clear is there is a gap between legislative intent and enforcement, with gaps in the law regarding broad swaths of issues affecting some of the most vulnerable students: those who trust the school system enough to put on a uniform and risk potentially fatal injuries.
In closing, Tomyn pleaded for direction from the Legislature.
"This Legislature's very pragmatic," assured chairman Rep. Ray Massullo, who asked Tomyn about the use of hyperbaric oxygen in pediatric concussion treatment.
Tomyn had no clue about that either.
Public testimony on this subject did not happen, and the committee wrapped well before its mandated hard stop.