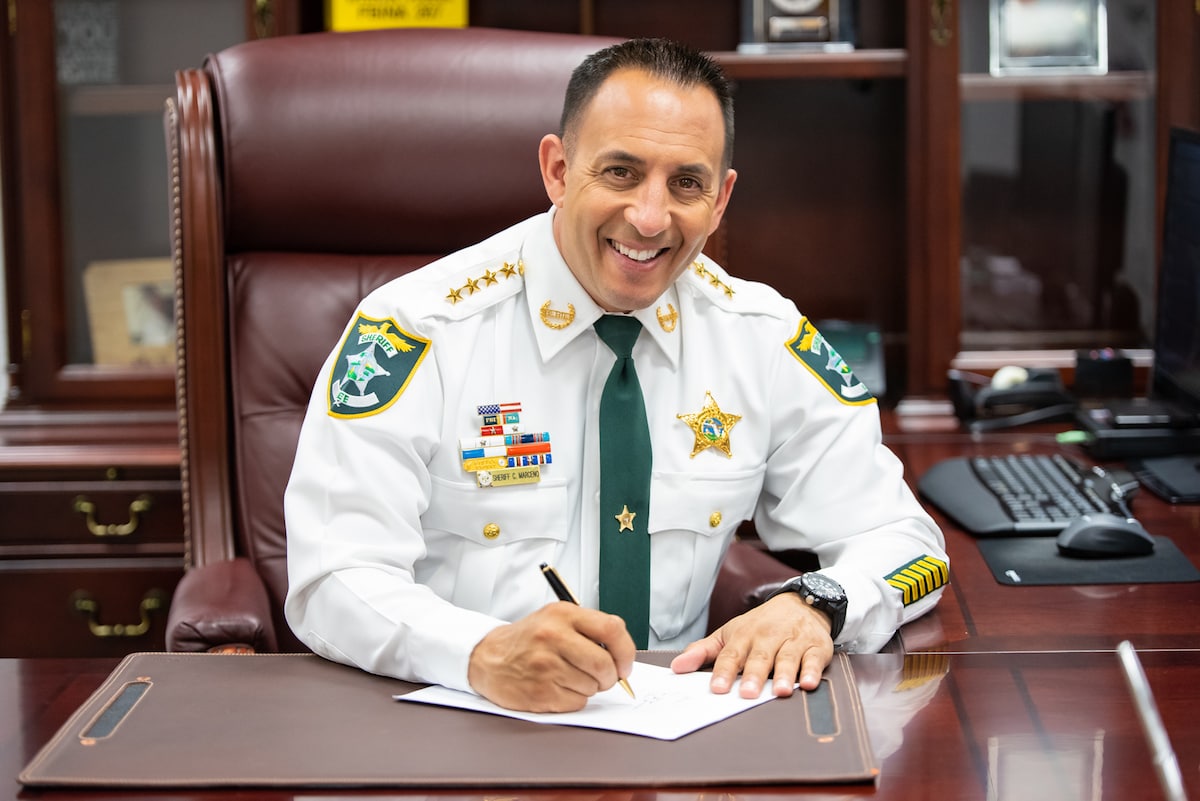 Thousands paid to business associated with associate Carmine Dell Aquila
A political committee tied to Lee County Sheriff Carmine Marceno donated tens of thousands to a business belonging to the Republican's political confidante.
Conservative Champion Leaders, a committee set up in April, has already spent nearly $242,000. Most of that went to a $212,521 media ad buy with Waterman Broadcasting.
But the committee also spent $24,000 with AMCAR Consulting, as first reported by The Guardian.
While AMCAR Consulting doesn't have its own filing with the state Division of Corporations, AMCOR, an Estero-based company managed by Carmine Dell Aquila, has been doing business in Florida since 2017.
Dell Aquila has been a close confidante of Marceno throughout his campaign efforts. Notably, Dell Aquila and Marceno are both listed as authorized parties with the inactive company, Compassionate Cops.
Sources confirm to Florida Politics Dell Aquila has frequently visited and worked at the Lee County Sheriff's Office headquarters.
The News-Press reports AMCOR expressed interest with the Lee County Port Authority in purchasing 400 to 500 acres of land for a $30-million racetrack facility.
It's unclear what work AMCAR may be doing for the Conservative Champion Leaders political committee. Reports say only "consulting."
Notably, the bulk of money given to the Conservative Champion Leaders campaign, about $250,000 out of $369,000 raised, came from a separate political committee. Conservative Champion PC raised $268,000 in February and March, then turned most of its money over to a new political committee.
Dell Aquila donated $10,000 to the original committee.
Marceno was appointed to the Sheriff's post after the resignation of former Sheriff Mike Scott. But it's been a challenging year for him as far as scrutiny on Marceno's behavior and professional credentials.
Ex-girlfriend Deanna Williams said Marceno pursued an inappropriate relationship with her while she was asking the agency to investigate a crime, and later told her to have an abortion. She declined, but the child was stillborn. Williams detailed the troubled back-and-forth to Florida Politics.
At the same time, a Fox 4 report cast doubt on whether Marceno met the professional requisites to take the Florida State Police Officer's Exam before becoming a law enforcement officer in Florida.
Former Lee County Sheriff Rod Shoap, who has endorsed Marceno's Republican primary opponent Jim Leavens, called for separate investigations of those incidents by the state Ethics Commission and the Governor's Office.
The Governor's Office has referred questions on Marceno's credentials to the Florida Department of Law Enforcement.