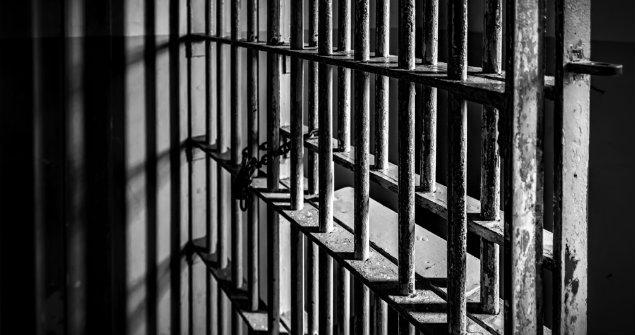 Cites dramatic problem increases since switch to 12-hour shifts in 2013
Department of Corrections Secretary Mark Inch is asking for an additional $89 million to begin switching back to eight-hour shifts and to address other staffing problems.
The reason: 12-hour shifts for prison guards implemented under the Rick Scott administration led to dramatic rises in guard turnover, stress for guards, violence by prisoners, and costs for the department, he said.
"I don't want to be pessimistic or alarmist, but (this is) to relay real challenges," Inch added.
Inch, who has been on the job about eight months, made his comments this week as he described the prison system's situation to the Senate Appropriations Subcommittee on Criminal and Civil Justice.
He described a corrections department that is seeing dramatic increases in staffing problems, with 3,000 vacancies and a high turnover rate. He said that's directly leading to more violence and overtime costs.
One of the critical fixes Inch wants to pursue is a pilot project to convert the prison guards' shifts back to eight hours from the current 12-hour shifts. But that's not the only or even most expensive proposal.
He also sounded an alarm for dramatic budget increases to more directly address staff attrition and vacancy rates, including a proposal to increase salaries by $1,500 a year for guards with two years of service and by $2,500 for those with five years of service; address inmate violence, addiction, idleness and recidivism; curb rising health care costs; and address the aging infrastructure of Florida's prisons system.
Inch asked for $60 million to address general staffing problems and $29 million to switch back a third of Florida's prisons to eight-hour guard shifts, which would require the immediate hiring of 292 new officers, in addition to the department's needs to fill 3,000 chronic vacancies.
Sen. Jeff Brandes, the St. Petersburg Republican who chairs the subcommittee, suggested even those efforts might not be enough based on a 2015 study. He argued for bold changes in Florida's prison system.
"The Legislature must have the courage to do the right thing in this situation and fund this entity at the correct levels," he said. "We are frankly overstuffed with inmates and underfunded and under-guarded. This has become a pervasive issue that frankly is department-wide.
"While the budget requests I'm sure are your best efforts, the simple truth is without significant resources coming into this department over and above what you requested, I do not know that the trends will not stay the same or continue to get worse.
"… So I look forward to working with you over the next few months as we cast a vision of what the Department of Corrections should look like," Brandes said.
Inch outlined highly disturbing trends in  in staff turnover and vacancies, violence, and other matters, and he traced them back to the 2012-13 fiscal year. That, he said, is when the Scott administration transitioned guards from eight-hour shifts to 12-hour shifts, which also resulted in significant layoffs, reducing the full-time staff.
"Staffing at the department has reached critically low levels and much of the staff they do have is extremely inexperienced. The negative impacts of these staffing problems cannot be understated. They impact every facet of the department," Inch said.
Since 2013, he said:
— Turnover rate of staff increased 150 percent.
— Officers with less than two years experience increased 67 percent.
— Inmate-on-inmate assaults increased by 67 percent.
— Inmate assaults on staff increased 46 percent.
— Contraband increased 484 percent.
— Inmate gang population increased 140 percent.
— Use of force (by guards) incidents increased by 54 percent.
— Correctional officer overtime increased 549 percent to backfill vacant positions.
That means the department has been averaging $48 million a year on overtime wages, compared with less than $10 million a year before the switch, he said.
"Certainly the status quo is untenable," Inch said.
At one point, several lawmakers asked why Inch would even consider making the transition back to eight-hour shifts a pilot program instead of just going all-out.
Practically speaking, Inch replied, the transition would have to be phased in for a variety of management and logistical reasons. And since it had to be done in phases, he wanted to offer the effort as a pilot program to prove its importance.
"I think you've been persuasive enough that we don't need to use the word 'pilot,' " Brandes replied.
One thing Inch did not ask for was money to address guard-on-inmate violence.
That brought strong statements from Democratic state Sens. Randolph Bracy of Ocoee and Darryl Rouson of St. Petersburg. Inch discussed detailed policies and programs in place to deal with allegations of guard-on-inmate violence. Bracy responded that he wanted to see something more proactive.
He said violence against inmates "is something that's prevalent in DOC and has been for a long time. And I think that also provides stress among inmates. I've visited a number of prisons and it's a common theme you hear among inmates.
"I believe that it's a culture," Bracy added.
Inch acknowledged it is "an issue of culture." And he expressed hope that addressing the problems he brought up would help.