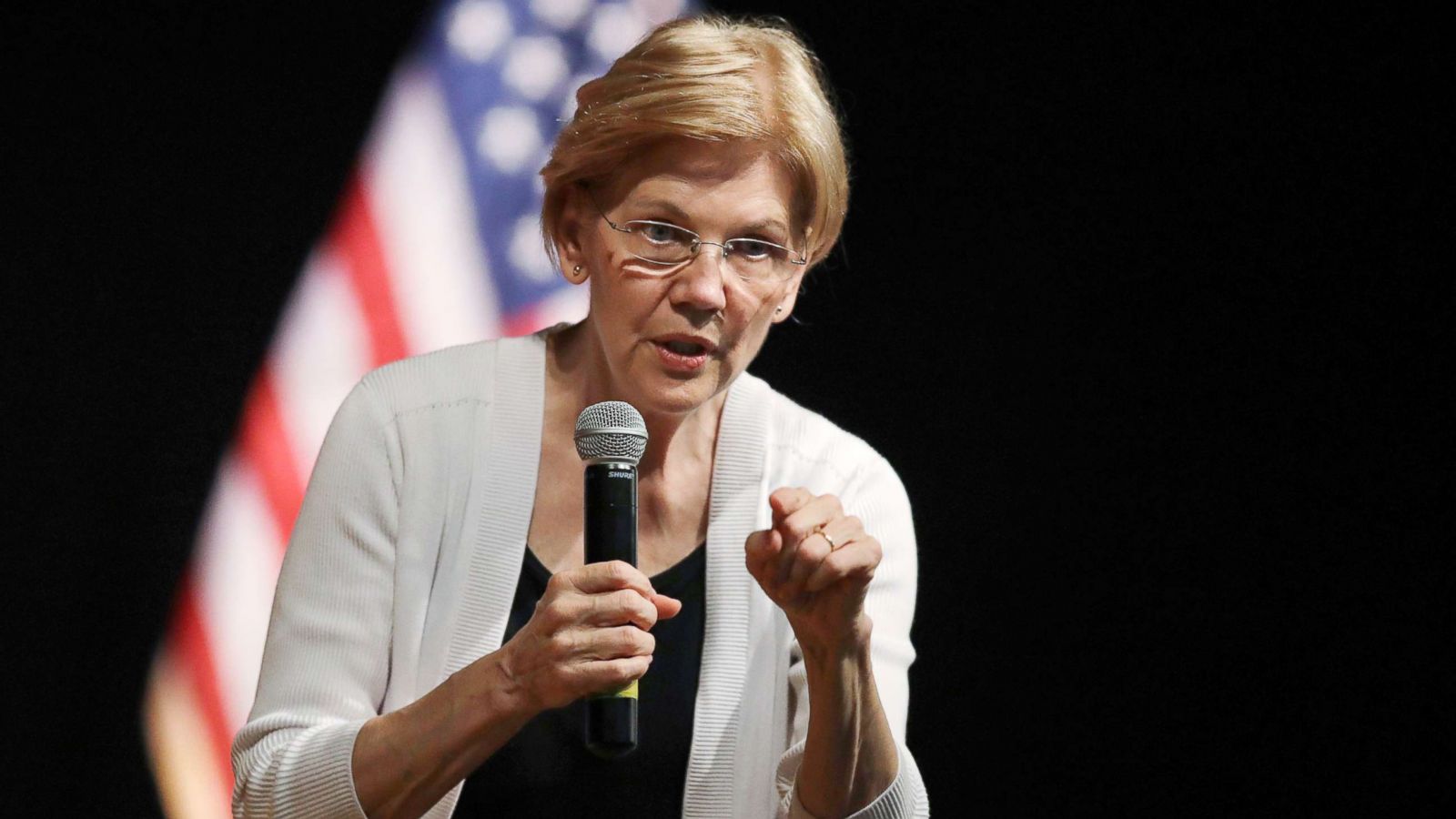 Kimberly Diaz Scott served as a legislative aide during Abruzzo's time in the Senate.
Kimberly Diaz Scott, a former aide to Sen. Joe Abruzzo, announced she'd been hired as the State Director in Florida for the Elizabeth Warren presidential campaign.
Diaz Scott served as a legislative aide during Abruzzo's time in the Senate. Most recently, Diaz Scott has worked as the head of public policy for Planned Parenthood. She'll be leaving that role to head Warren's operations in Florida as Warren competes for the 2020 Democratic presidential nomination.
"After five life-changing years, I will be leaving Planned Parenthood," Diaz Scott wrote in her announcement.
"However, I won't be far from the movement, as I'm humbled and proud to announce my transition as the Florida State Director for Warren for President, assuring that we will continue to fight like hell to elect a brilliant leader who will work to protect the health, safety and future of ALL people."
Abruzzo spoke highly of his former aide when contacted to discuss the hiring.
"Kim is energetic, organized, smart, and has a vast amount of experience. We were a proactive office in which we had great success authorizing legislation and bringing home appropriations. Kim was a key component of much of that work," Abruzzo said.
"Kim went from being on offense in the Senate to being on defense legislatively for Planned Parenthood. Kim transitioned exceptionally well and now has experience handling both sides of the coin, which should serve her thoroughly in this challenging new role."
Abruzzo said he took pride in the success of his former aides and worked to set them up for success in the future.
"I was privileged to have the ability to observe and learn from Palm Beach County State Attorney Dave Aronberg when he served in the Senate. Dave knows how to educate and lead," Abruzzo said.
"I tried to carry much of the Aronberg philosophy into our office, which ultimately yielded an exceptional and highly-talented staff."
Diaz Scott isn't the only former Abruzzo aide to move onto a prominent position.
His longest-serving aide, Shreya Kuntawala is Director of Government Relations for the University of Miami.
Benjamin Durgan is the Government Affairs and Communications Director for the Palm Beach County Economic Council. Shawn Hall is Manager of Governmental Affairs at Palm Tran. Jessica Neer McDonald is an Intellectual Property Attorney at Malloy & Malloy, P.L. And Josh Swarz is a Media Strategist at Big Valley Marketing Company.
Now, Diaz Scott is tasked with helping Warren win the Sunshine State. The early primary states of Iowa, New Hampshire, Nevada and South Carolina remain the focus of presidential candidates. But Warren is looking to get her ground game ready for a potential showdown with former Vice President Joe Biden in Florida.
Warren currently represents Massachusetts in the U.S. Senate.
Biden has remained the polling frontrunner since the Democratic primary began in earnest. But in recent weeks, Warren has been climbing, taking second place in many national surveys.
A poll of Florida voters released Wednesday showed Warren doubling her support since May, jumping from 12 percent to 24 percent support. Biden still remains in the lead among Floridians, though his support has dipped from 39 percent to 34 percent.
That survey was conducted by the Florida Atlantic University Business and Economics Polling Initiative (FAU BEPI).
Abruzzo currently works with Biden's brother, Frank Biden, at The Berman Law Group. While he praised Warren's hiring of his former aide, he said he's still backing Biden in what he says is a two-person race for the Democratic nomination.
"We are part of the same party," Abruzzo said.
"I do believe this is now a two-person primary between Vice President Biden and Sen. Warren. But in a matter of months, it will be a two-person general election. We will be on the same page shortly."
Abruzzo added, "However, I do have great concern over Sen. Warren's ability to win the general election and even more concern over the Warren tax plan. I keep hearing Sen. Warren say people should pay their fair share. What is this fair share? I think as a Democratic Party we need to be very cautious.
"We talk about small business owners and propping up small business. The majority of small business owners' American Dream is to one day make it big and the message by some candidates sounds like when you make it, we are going to take it. That's not fair, that's not right and that's not America."