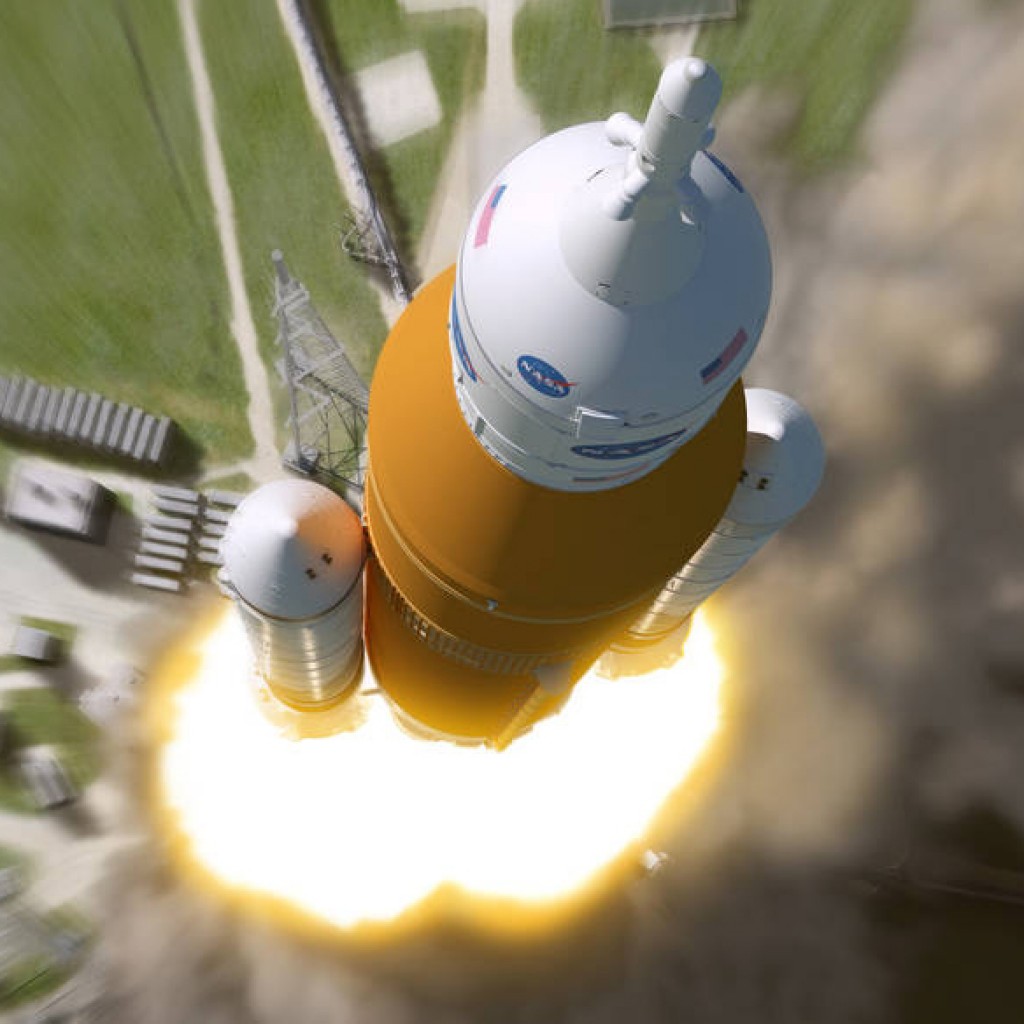 NASA can't put boots on the moon without the SLS, which is nowhere near ready.
President Donald Trump has reenergized enthusiasm for NASA and its human space exploration program with his plan to put Americans back on the moon by 2024 but that ambitious timetable is looking increasingly problematic.
First, development of the monster rocket needed to do so, the "Space Launch System", the SLS, is way behind schedule, over budget, and almost not in sight. Development of the new crew capsule, the "Orion", likewise is behind schedule and over budget. There is no lunar lander or "Gateway" moon base plan yet.
Ground systems — Florida's part in all of this — also are well behind schedule, though, ironically, NASA believes the other systems' delays are giving those Kennedy Space Center systems the chance to catch up. And development of even seemingly simple things like new space suits appears to be riding the edge of probability to be ready on time.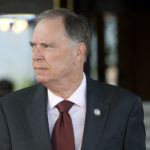 Last week in a congressional hearing, Republican U.S. Rep. Bill Posey of Rockledge pressed Kenneth Bowersox, NASA's acting associate administrator for human exploration and operations, for a point-blank answer on the odds that America would meet the 2024 goal. The official gave an unconfident reply.
"I wouldn't bet my oldest child's upcoming birthday present or anything like that," Bowersox told the House Subcommittee on Space and Aeronautics last Wednesday, after some of the pessimistic details emerged from him and two other witnesses.
The ramifications for Florida may be limited to potential delays in returning to the excitement level generated by launches of humans to the moon. Politically, however, confidence may erode in NASA's new moon mission, which is intended to be America's first step in a Mars mission in the 2030s.
The Space Subcommittee members, who include Posey, Democratic U.S. Rep. Charlie Crist of St. Petersburg and Republican U.S. Rep. Michael Waltz of St. Augustine Beach, appeared Wednesday to be strong supporters of the moon program yet growing very nervous about what they were hearing.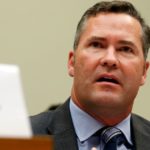 Waltz expressed exasperation that NASA seems so plodding in doing something that it had already done, 50 years ago: send people to the moon.
"I think all of us on this committee, and all of us who care about space exploration, are going to continue to make the case, and have continued to make the case, of not why this is worth the funding but why this is taking so much time, and so much effort, with so many delays, and so much money, frankly, to get back to where we were," Waltz said.
This is NASA, which once put men on the moon just eight years after a point in time when it didn't even have a safe rocket to put people into orbit. But this is not your father's NASA, which Bowersox and others conceded during the hearing with some struggle to explain why.
Originally the SLS was supposed to be ready for its first test launch in early 2018. That projection has been bumped repeatedly, and NASA has abandoned its latest goal, mid-2020, without announcing a firm new target. Bowersox told the committee that unofficially NASA is hoping for late 2020, but conceded even that might be ambitious.
The U.S. General Accounting Office projected it might not be possible to do a test launch of the SLS until mid-2021. There are plenty of steps between that test and sending astronauts to the moon.
Meanwhile the cost of developing the SLS has increased 29 percent to more than $8 billion, the GAO reported in June. And that figure will continue to increase with every delay, testified Cristina Chaplain, the GAO's director of contracting and national security acquisitions.
Bowersox defended the 2024 moon landing goal as, while possibly unrealistic now, a good incentive to keep the space agency in an urgent and focused mode to get the moon program up and running as soon as possible. There's no firm reason the next moon landing has to happen by 2024, except the political possibility that it might be important to Trump, who, if he wins reelection, would be leaving office in early 2025.
Yet NASA might be boxed into a schedule that appears to be leading the space agency to cut corners and develop plans that are higher risk, more expensive, and less capable than they might be otherwise, asserted Space Subcommittee witness Doug Cooke, a former NASA associate administrator and now a private contractor.
Cooke is particularly concerned about how astronauts would get from a lunar-orbiting Orion crew capsule to the moon's surface, and back. In the Apollo program, that was done with the legendary Lunar Excursion Module, the LEM.
Something like that will be needed this time, but it will be a new design, which still hasn't been settled. NASA is awaiting $1.5 billion it has asked from Congress to start that planning.
When available, the lander would be delivered early to lunar orbit and parked there, waiting for astronauts to come along and use it.
The problem is, NASA doesn't appear to think the SLS will be available to deliver a lander on time. So the agency now is planning to hire commercial rocket companies like SpaceX or Blue Origin to ship the lander to the moon's orbit.
But the private companies' proposed big rockets still wouldn't be big enough to handle a big, broad, stable lander that an SLS could carry. So NASA is scaling back its vision and planning a smaller lander that would have to be carried up in pieces, on multiple launches, and assembled in space before it could be used.
Under questioning by the committee, Bowersox acknowledged that this now is the official plan.
"It doesn't make sense to me," Cooke said, adding it means far more risky maneuvers, a smaller, less-safe lander, and less capability to transport other materials to the lunar surface, including components of the Gateway moon base.
Cooke also contended current NASA moon plans have become dangerously complex. The plans to put people on the moon require so many launches and so many different maneuvers  that if NASA's standard of 98 percent success probability for each task is accurate, then that calculates to an overall mission success probability of only 51 percent, he charged.
He also charged that the administration desires to support commercial rocket companies may be at play in decisions to use them instead of the SLS for key mission objectives.
"I think that the pressure to get to commercial capabilities and drive that objective is causing us to do things that are higher risk. And going to this many developments, from scratch by the way, starting now, trying to get to 2024 mission events, the probabilities are that," Cooke said of his 51 percent success probability calculation. "It's illustrative of the complexity that has been bought into, verses a more simplified approach."
"Nobody is driving us," Bowersox said, responding to Cooke's assertion that NASA's decision were being driven by pressures outside the agency. "We actually came to these conclusions on our own. And a big driver is to have flexibility. We want to have multiple options."