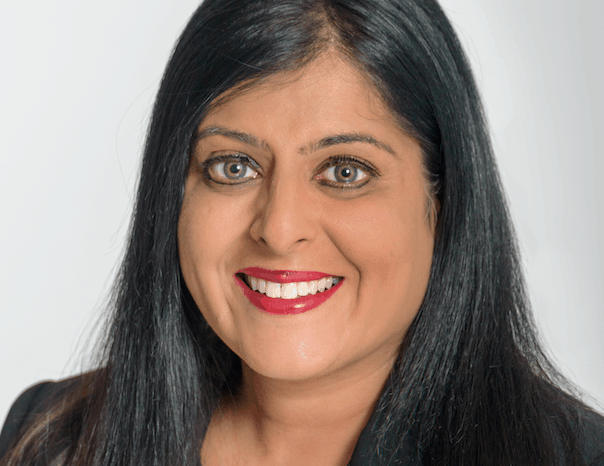 Vaya did not address specific allegations but called complaint attempt to defame her
Orange County Democratic Party Chairman Wes Hodge filed an elections complaint against Orange County Commission candidate Anjali Vaya, charging that she used a nonprofit charitable organization for campaign purposes and other elections laws violations in her first month in the campaign.
Vaya is a Republican running against Democratic incumbent Commissioner Emily Bonilla in the Commission's District 5 contest in the 2020 election, though the election and the seat are officially nonpartisan. There are two other Republicans  who entered the contest this week, Winter Park Mayor Steve Leary and Sonja Spradling.
Vaya is of India descent, and Hodge charged she used an India society charitable group to campaign, gave a campaign speech at the meeting, set up a campaign booth when no other candidates were invited, and taped video for campaign purposes.
"Candidate Vaya used the Aug. 17, 2019, Indian Independence Day event presented by the Gujarati Society of Central Florida as an official campaign event. According to IRS and state filings, the Gujarati Society is a 501(c)3 non-profit organization. Candidate Vaya even shot an official campaign video during the event," Hodge stated in his complaint filed with the Florida Elections Commission.
Hodge charged that the alleged actions also could have violated state and federal tax laws dealing with nonprofit organizations.
He also charged that she followed up with campaign email that did not include necessary campaign disclosures; that she solicited campaign funds in a public park; and that she had sent out campaign email that included her pictured with Orlando Mayor Buddy Dyer, U.S. Rep. Stephanie Murphy, Orange County Mayor Jerry Demings, and Orange County Sheriff John Mina, perhaps falsely implying that any of them is supporting her. The four all are Democrats and none of them has endorsed her, Hodge said.
Vaya responded with a statement that accused "the opposition" of trying to defame her.
Her response indicated she had not been served with the complaint. She did not address any of Hodge's allegations, except to say she would cooperate with any investigation launched by the Internal Revenue Service and the Florida Elections Commission.
"I've only been a candidate for a short time and we've already got the opposition trying to defame this community focused campaign," Vaya wrote. "As a first-time nonpartisan candidate, we're quickly becoming aware of how desperate the opposition wants to retain power. I must be seen as a very viable candidate to be treated as a seasoned pro from the opposition.
"We have no intention of violating any rules and we'll review the complaint when we see it," she stated. "We look forward to a vigorous campaign."
District 5 covers northeast Orange County, stretching from Maitland and Winter Park through Bithlo and Christmas.
Vaya had a very successful first month on the campaign trail, in terms of fundraising, attracting $47,000.