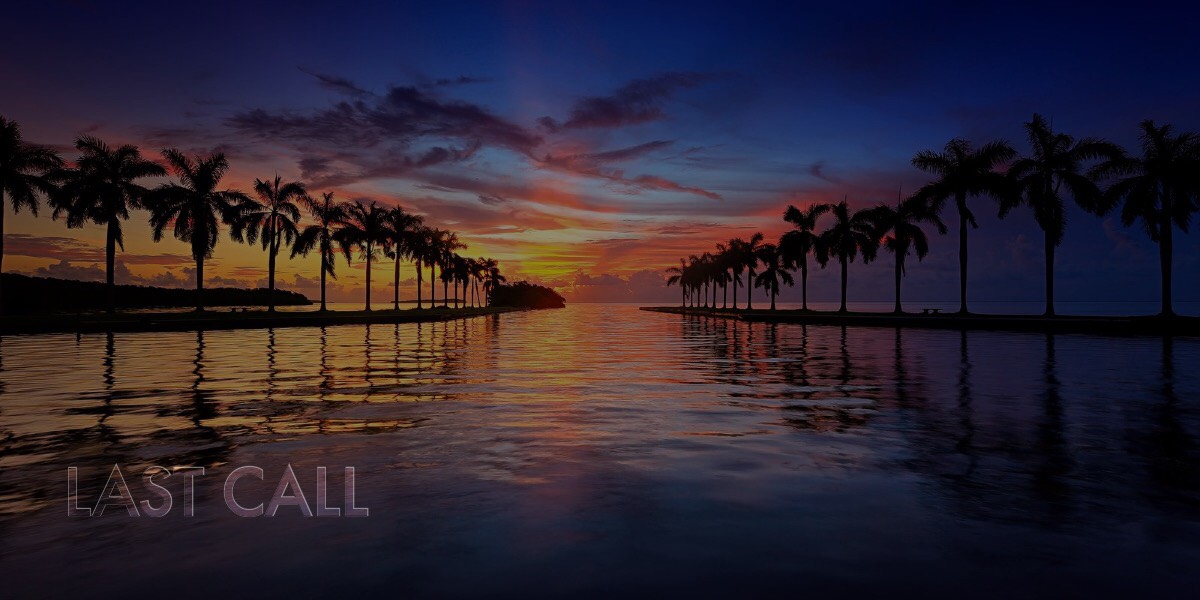 A digest of the day's politics and policy while the bartender refreshes your drink.
Last Call — A prime-time read of what's going down in Florida politics.
First Shot
You'd think the Tuesday investiture ceremony for two of the newest state Supreme Court justices appointed by Gov. Ron DeSantis would be bittersweet for him — but no.
Shortly after his inauguration, the Republican DeSantis appointed three new members of the state's highest court: Barbara Lagoa, Robert Luck and Carlos Muñiz.
Lagoa already had an investiture, which "in its original meaning was the clothing of a new officeholder in garments that symbolized power," according to Merriam-Webster.

Tuesday's ceremony was for Luck and Muñiz, but just a few months after their appointment, President Donald Trump announced his intent to nominate Luck and Lagoa to the 11th U.S. Circuit Court of Appeals.
"The White House called and asked if I would be disappointed if they plucked two of my picks," DeSantis said in remarks at the ceremony.
"And I said, 'Absolutely not. Put good people on the court.' That's what we want to see in the federal judiciary as well.
"But I do think this means that, Mr. Chief Justice," turning to Charles Canady, "I will see you probably next year for two more of these."
The thought of having to find two more justices also gave him a chance to drive home his legal philosophy, referring to Alexander Hamilton's Federalist Paper No. 78.
"He made very clear that in a system of separated powers, the judicial branch has neither force, which is the executive, nor will, which is the legislative body, but merely judgment," DeSantis said.
(In that same paper, it should be noted, Hamilton also wrote that "interpretation of the laws is the proper and peculiar province of the courts," and "independence of judges may be an essential safeguard against the effects of occasional ill humors in society.")
DeSantis went on, "And it's that judgment — applying the law and applying the constitution as written — that is so important …
He said he asks of all judicial hopefuls, " 'Do you have the humility to know that your role is important, but it is limited?' I think sometimes people put on that black robe and all of a sudden they think that they can solve the world's problems.
"And I'll tell you, there may be cases that come before you where departing from the law or the Constitution may yield a better result. There's times when applying the laws as written doesn't yield the best result … but the more you depart thinking that you can engineer or solve problems from the bench, I think the more the separation of powers is eroded."
Evening Reads
"The growing threat to journalism around the world" via A.G. Sulzberger of the New York Times
"Nancy Pelosi announces formal impeachment inquiry into Donald Trump" via Heidi Przybyla and Adam Edelman of NBC News
"More Democrats now lining up for Trump impeachment probe" via The Associated Press
"Will Florida be prepared for secure elections in 2020? Congressional delegation wants answers" via Anthony Man of the South Florida Sun-Sentinel
"'I had never seen those memos before,' Ron DeSantis says" via Michael Moline of the Florida Phoenix
"DeSantis: Ouster of Trump adviser was necessary 'to get the party in order'" via Gary Fineout of POLITICO Florida
"Report: Florida ranks 16th in state finances, earns a 'C' grade overall" via Ryan Nicol of Florida Politics
"Report: 459,000 of Florida's children live in concentrated poverty" via Trimmel Gomes of Public News Service Florida
"Should Florida limit coastal development, toughen building codes? Influencers say yes" via Samantha Gross of the Miami Herald
"Battle over conversion therapy heats up at local, state, and national levels; Orlando weighs ban" via Mitch Perry of the Florida Phoenix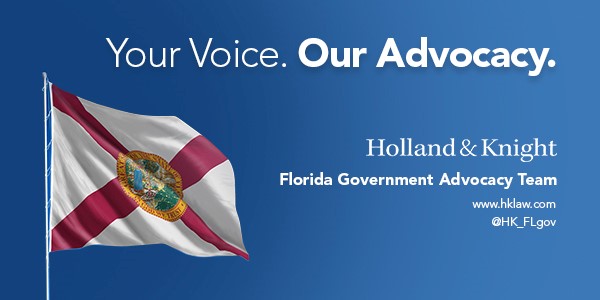 Quote of the Day
"I know that I am standing between you and those pastry-wrapped hot dogs that everyone loves." — Justice Robert Luck, keeping his remarks brief at his Florida Supreme Court investiture ceremony.
Bill Day's Latest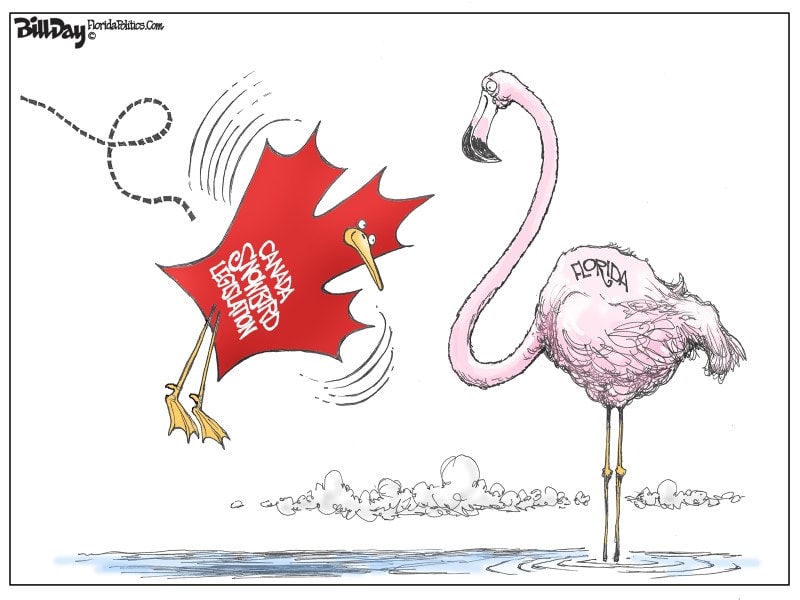 Breakthrough Insights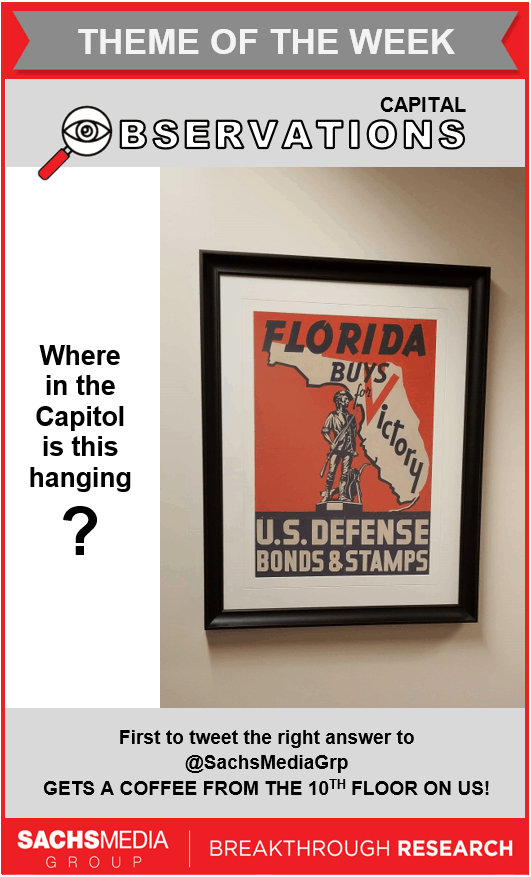 Wake Up Early?
The Governor and Cabinet meet as the Board of Executive Clemency. That's at 8 a.m., Cabinet meeting room, lower level, The Capitol.
GOP state Rep. Jennifer Sullivan will host a "Coffee & Conversation," That's at 8 a.m., Sunrise Grill, 462 E. Burleigh Blvd., Tavares. For questions, call her office at (352) 742-6275.
The Walton County Legislative Delegation meets at 9 a.m. (Central time), Walton County Board of County Commissioners, 76 North 6th St., DeFuniak Springs.
The Holmes County Legislative Delegation meets at 10:30 a.m. (Central time), Holmes County Board of County Commissioners, 107 E. Virginia Ave., Bonifay.
The Washington County Legislative Delegation meets at 11:45 a.m. (Central time), Washington County Board of County Commissioners, 1331 South Blvd., Chipley.
Jesse Panuccio, the former head of the Department of Economic Opportunity under Gov. Rick Scott and previously the Acting Associate U.S. Attorney General under Trump, is giving a speech to The Federalist Society-Tallahassee Lawyers Chapter on legal issues behind cannabis. That's at noon, Florida State University law school's Roberts Hall, 506 W. Pensacola St., Tallahassee.
The Brevard County Legislative Delegation meets at 2 p.m., Canaveral Port Authority Commission Room, Challenger Road, Cape Canaveral.
The Putnam County Legislative Delegation meets at 2 p.m., 2509 Crill Ave., Palatka.
The Jackson County Legislative Delegation meets at 2:15 p.m. (Central time), Jackson County School Board Chambers, 2903 Jefferson St., Marianna.