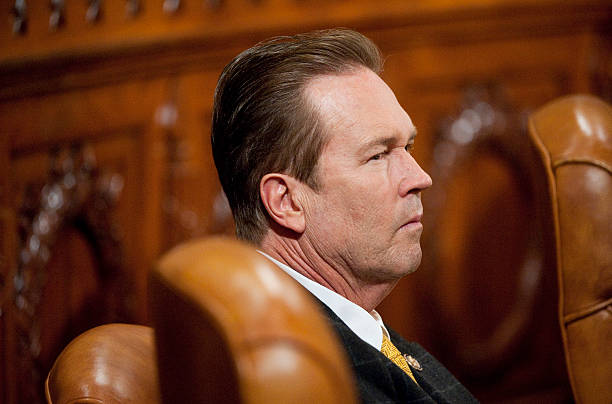 Sarasota Republican cited hacks on two Florida counties in 2016.
U.S. Rep. Vern Buchanan wants legislation in place quickly to stop a repeat of Russian meddling in the 2016 presidential election.
And he stressed the likelihood Florida could once again be the target of hackers in 2020.
"We need to make sure our electoral process is not jeopardized by Russian meddling or any other state-sponsored hackers or rogue regimes," Buchanan said.
"The revelation that two Florida counties were hacked by Russians in 2016 is a disturbing reminder that our country remains vulnerable to cyber threats. We need a bipartisan approach to prevent such interference in 2020 and beyond."
The Sarasota Republican will co-sponsor both the Election Security Assistance Act (HR 3412) and the Cyber Deterrence and Response Act (HR 1493).
U.S. Rep. Ted Yoho, a Gainesville Republican, sponsored the latter bill. The legislation sets up a three-step process for the federal government to identify, discourage and respond to state-sponsored cyberattacks.
It notably would put requirements on the White House to identify and impose sanctions and travel restrictions on foreign nationals involved in cyberattacks.
The Election Security bill, sponsored by U.S. Rep. Rodney Davis of Illinois, would provide $400 million specifically for local and state election officers to upgrade against hacking technology.
That legislation would establish an Election Cyber Assistance Unit within the Homeland Security Department. The unit would offer information and best practices for local election officials nationwide.
Buchanan, co-chair of Florida's Congressional Delegation, sat in on an FBI briefing earlier this year. That's when members of Congress were informed Russians accomplished successful "intrusions" into two Florida Supervisors of Elections offices.
The FBI informed Gov. Ron DeSantis of that number in a separate briefing, but he had to agree to keep the counties confidential.
Buchanan noted he also was an original co-sponsor for the Achieving Lasting Electoral Reforms on Transparency and Security Act (HR 3529). That bill would require Homeland Security officials to swiftly inform local elections supervisors when they learn of a breach in a system. The bill also requires elections offices to disclose such breaches to the voting public.