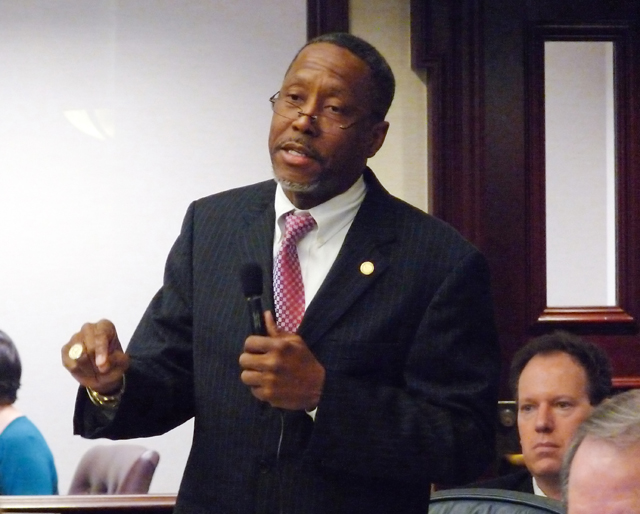 Christina Paylan runs a website accusing politicians of corruption.
Ed. note: As additional information comes to our attention; Florida Politics has made the following corrections and clarifications to this and related articles:
— Any mention of a particular medication has been removed. Dr. Christina Paylan was not charged nor convicted of trafficking of controlled substances.
— The vexatious litigant order is currently under challenge, invalidating it until a higher court makes a final decision.
— We have removed any and all references to Florida For Transparency's Twitter account and its affiliated website. Paylan has no legal affiliation or ties to Florida for Transparency. Paylan does not operate, own or direct Florida For Transparency.
— The initial articles  — here, here and here — originally referenced a connection between Paylan and Florida For Transparency, Inc. and while Paylan was identified as the Vice President of the entity in its Articles of Incorporation filed with the Florida Secretary of State on or about April 5, 2019,  Paylan was subsequently removed as Vice President in Articles of Amendment to the Articles of Incorporation filed on or about June 20, 2019.  Our articles have been revised to remove any references of association between Paylan and Florida For Transparency, Inc.
We regret the errors and apologize for any inconvenience.
___
Sen. Darryl Rouson has drawn a challenger in his reelection bid next year. St. Pete Beach-based doctor Christina Paylan filed to run against Rouson Monday.
Both are Democrats.
Paylan, who is a convicted felon, is something of a fire starter in Tampa Bay politics. Most recently she filed an ethics complaint against Tampa Mayor Jane Castor over Castor's work as an independent consultant for the Miami Police Department in which Castor earned more than $150,000. Paylan argued in her complaint that Castor should return the money she earned because she resigned from her contract before completing work helping the department better its policing policies and tactics following a string of officer-related shootings.
Paylan's complaint was dismissed last week due to insufficient evidence to support claims.
She has also been sued for medical malpractice in cases that were later dismissed, and she sued others for libel or defamation. Paylan's medical license was suspended for 10 years.
Paylan's activity in the judicial system is so extensive an order was filed against her as a "vexatious litigant," which means she cannot file legal action pro se, without an attorney, unless she receives permission from a judge who finds the case meritorious. A person can be ordered a vexatious litigant if they have over the course of two years filed at least five pro-se cases and are found to have brought frivolous cases before the court.
Paylan has yet to post any fundraising activity. Candidates cannot raise funds until they file.
Meanwhile, Rouson has raised more than $217,000.
Rouson represents Senate District 19, which includes south Pinellas County and parts of Manatee and Hillsborough counties.
Rouson is seeking his second term in the Senate.