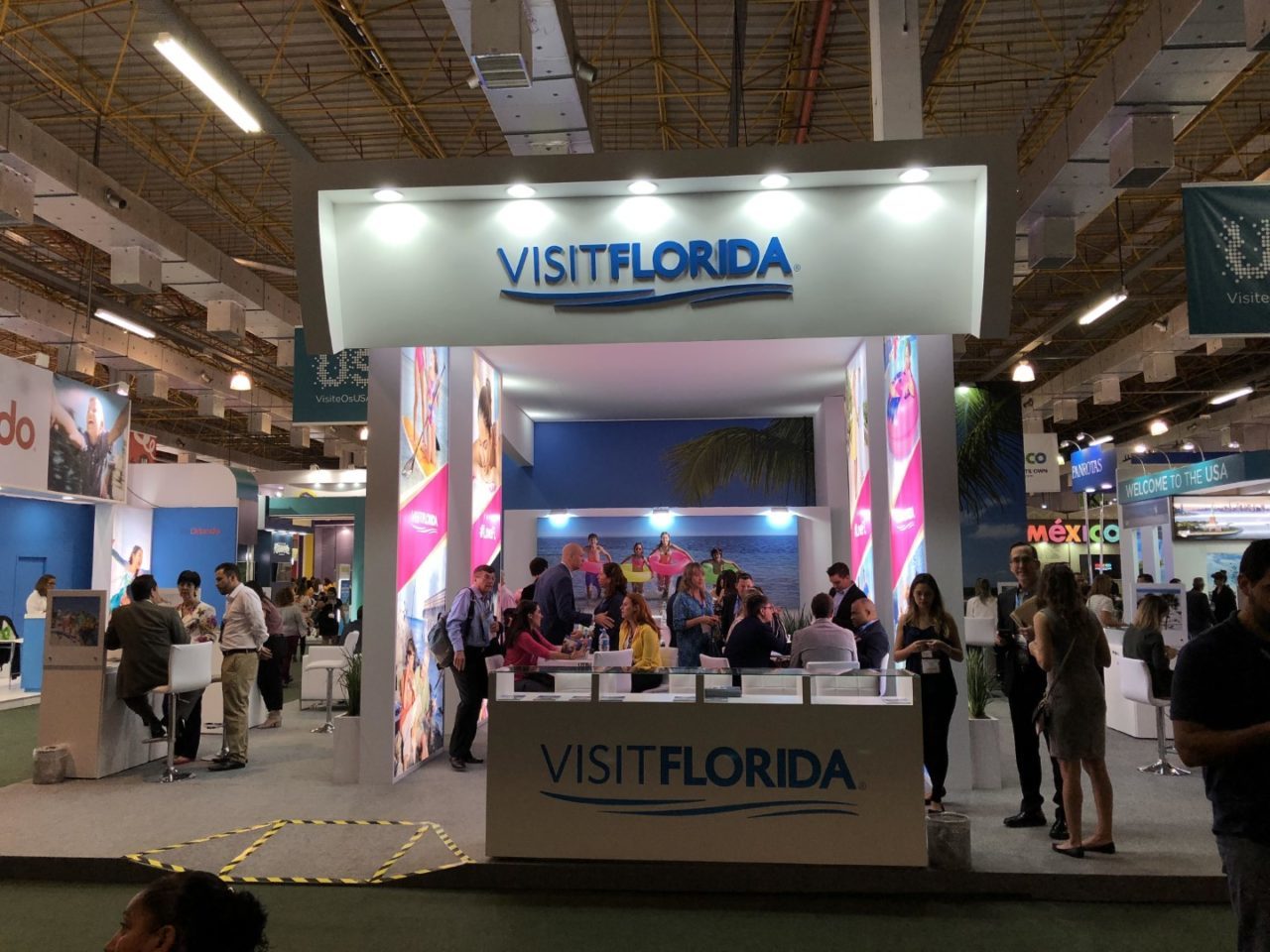 "At some point, you just need to," DeSantis said.
Gov. Ron DeSantis called on lawmakers to make a final decision on the fate of the state's tourism marketing agency, rather than filing bills piecemeal to extend its life.
The Republican Governor took questions from reporters after Tuesday's Cabinet meeting in the Capitol.
This week, legislation was filed in the House and Senate to extend the "sunset" date of VISIT FLORIDA from July 1, 2020, to Oct. 1, 2028, or another eight years.
Lawmakers would still have to figure out how to fund VISIT FLORIDA through the appropriations process in the 2020 Legislative Session.
VISIT FLORIDA has been under threat in the Legislature in recent years. Last year, lawmakers on either side of the issue compromised to extend the agency another year, but they slashed the public-private agency's yearly funding from $76 million to just $50 million.
The resulting cut meant the organization, now led by GOP former state Sen. Dana Young of Tampa, had to cut staff by 34 percent.
"At some point, you just need to make a decision on it, rather than have it hanging on a thread every year," DeSantis said.
"I think the Senate is very supportive" of the agency, he added. "I think there's a lot of people in the House that are supportive of it."
GOP state Rep. Mel Ponder this week said "economists from the Florida Legislature have confirmed that Florida's economy relies on tourism … Florida must continue to protect and grow our tourism industry."
DeSantis added: "Obviously, I think (GOP House Speaker) José (Oliva) has legitimate philosophical disagreements with it. But I think we should just work through it, and then figure it out so it's not a constant battle every year."
In a Tuesday email to "tourism industry members," Young wrote that similar legislation "was passed unanimously in the Florida Senate last year, and we are optimistic that these bills will receive fair consideration in both chambers this year.
"On behalf of the entire tourism industry, we appreciate (Clearwater Republican) Sen. (Ed) Hooper and Rep. Ponder for their work to support Florida's tourism industry and all of the jobs it creates," Young wrote.
___
Background for this post provided by Tampa Bay regional correspondent Janelle Irwin Taylor.
Last updated on September 24, 2019